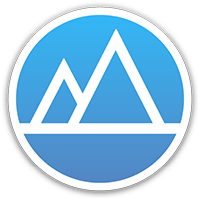 App Cleaner & Uninstaller Pro
v.6.10 Update
New Distribution Rules
Due to the new Mac App Store rules, applications distributed via App Store are now not allowed to delete application's service files and uninstall applications.
That's why we made App Cleaner & Uninstaller available to download and use from our website only.
We will continue to support of App Cleaner & Uninstaller and make it even better and faster with the future updates.
---
How to Restore Your License
If you have already purchased App Cleaner & Uninstaller from the Mac App Store, you can download and use the application from our website, you should not pay for the app again, you just need to migrate your license.
Follow the instruction to download the app and migrate the license:
Download App Cleaner from our website
Launch the application, you will see the message with offer to get your license for free
Read carefully our Privacy Policy and tick the checkbox that you agree to it
Enter your email address to get your personal license key
Valid email is required to get a license key
Click the Request a License button
The program will automatically assign the license and activate the app
We recommend that you save your license key in a case you need to reinstall your app or your system in future and to easily restore App Cleaner & Uninstaller Pro
Click the Close button to start using App Cleaner app.
*Please note, that you can use your license on up to 2 Mac computers.
**If you already have a license, close the notification window → go to the Menu bar → click on App Cleaner & Uninstaller → select License Info…→ enter your license in the appeared window→ click the Activate button.
If you have any questions, contact us at support@nektony.com.. We answer in one business day.