Nektony is releasing the major update for Disk Expert. The latest version 3.0 has a whole new design and more options to manage your Mac disk space usage.
Before diving into the list of improvements, just a few words about what is Disk Expert designed for.
Disk Expert is a special application to analyze disk space usage on a Mac and on any external storage. With Disk Expert you can scan your hard drive and find the largest files. The app displays a convenient sunburst diagram showing what is taking most space on your disk.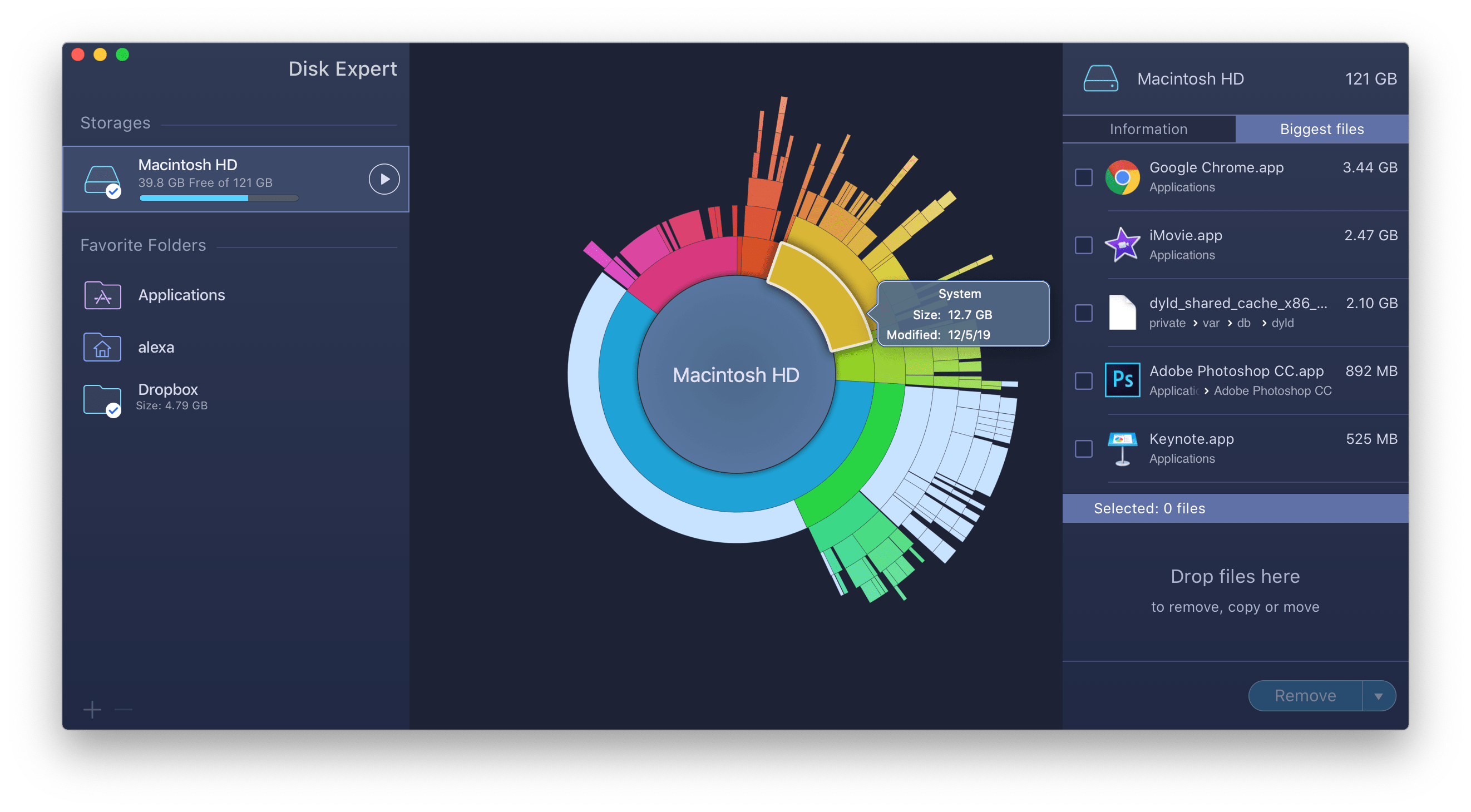 Here is a list of the major improvements of Disk Expert version 3.0:
A new modern and smart design
A faster scanning speed
Ability to select unneeded biggest items right in the list of Biggest files
A special tab to view the information about the scanned volume
Options to remove, move or copy selected files and folders
Update to the latest version of Disk Expert and get rid of unneeded bulky content on your Mac.
Disk Expert

Also, we would appreciate your feedback in the comments below or by mail so that we can make the next release as useful to you as possible.