Breaking Wednesday's news! Our latest applications bundle – Mac OS X Cleanup Suite gains new features.
We have replaced old Boost & Memory with Memory Cleaner X that is a perfect fit for other bundle applications: ClearDisk, Duplicates Expert, Disk Expert and App Uninstaller. The app evaluates file size of junk files, duplicates, large files and unused applications. Moreover you can launch apps right from the small window: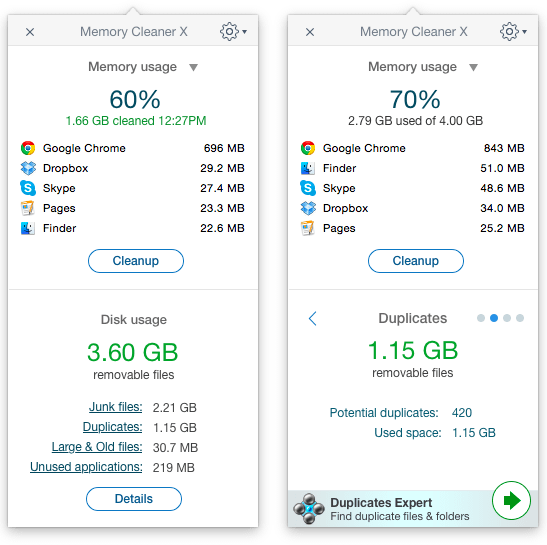 Since the last update it is possible to test how all Nektony apps work together for free. You can download the trial version and have your opinion.