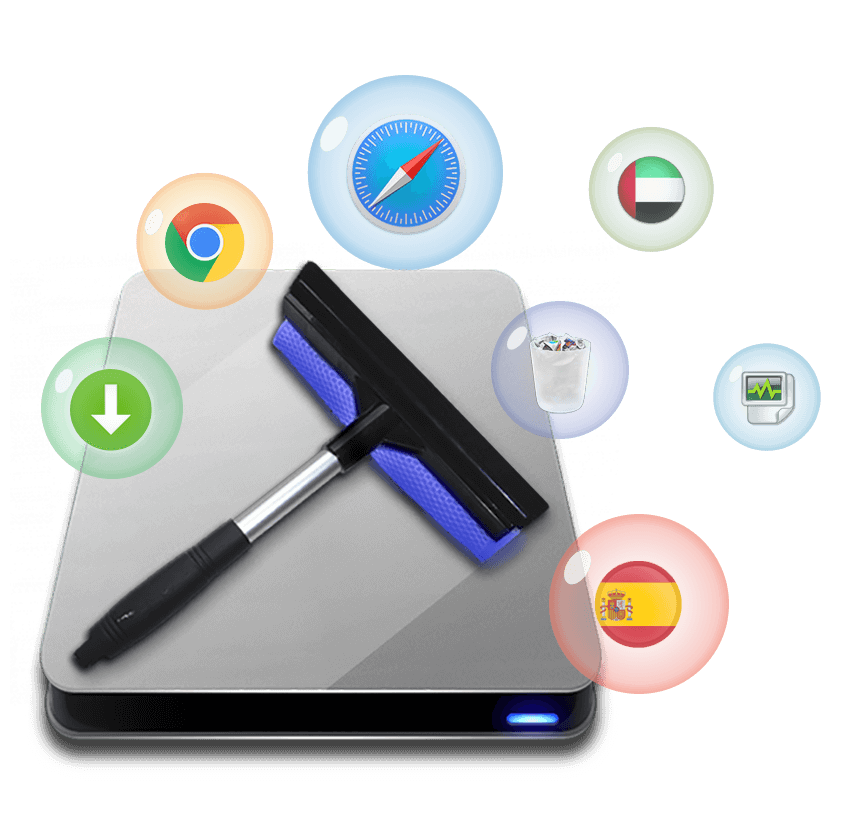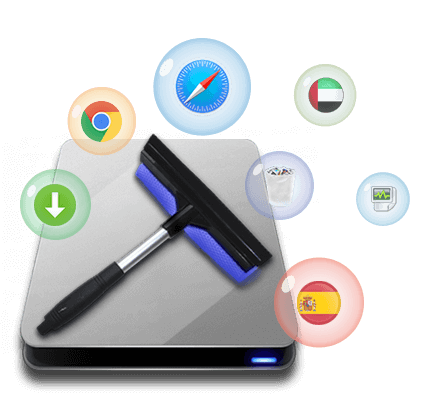 ClearDisk
Free up Space on Mac hard drive by clearing cache, downloads and trash files with just one click.
ClearDisk is software tool for a fast Mac cleanup
The application scans your computer for all junk files and helps you to get rid of them easily.

Clear cache, cookies, logs

Find and remove all unneeded downloads

Scan and empty the Trash content
Clean up Mac with ClearDisk
ClearDisk app allows you to clear the HD of useless files. It removes unnecessary downloads and old caches, and even clears the Trash. You can clean your Mac with a single click: all junk files (System Caches, User Caches, System Logs, User Logs, User Downloads, Trash, Internet Cache, etc.) will be removed immediately.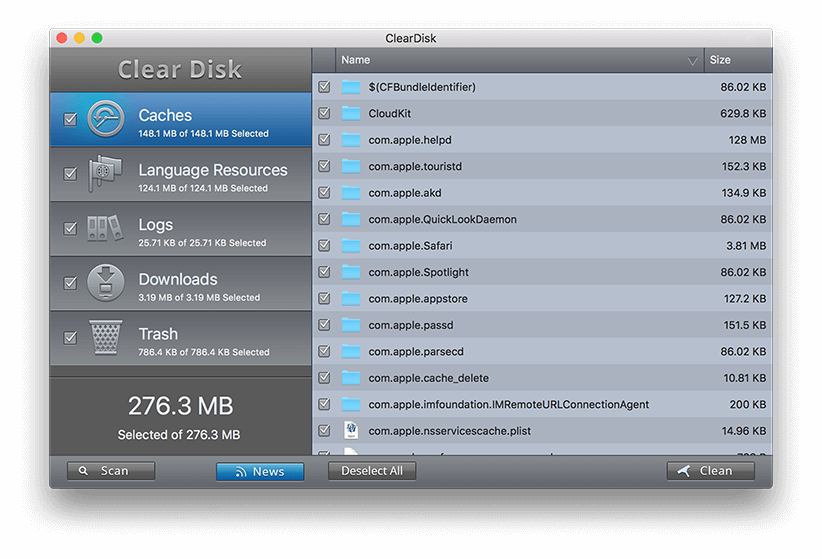 Clear cache on Mac

Improve productivity by renewing application's caches and logs
Identify size of unnecessary items
Easily pick up items to clear from Downloads
How to Clear Disk Space on Mac
Find and remove unnecessary files which take up useless space on your disk.
Get rid of Cached data, Downloads and the Trash content with a few clicks.
Step 1 – Scan your Mac HD
Select what type of files you want to find and click the Scan button. In a few seconds you will get a list of junk files and folders.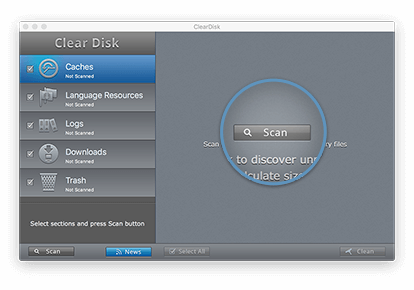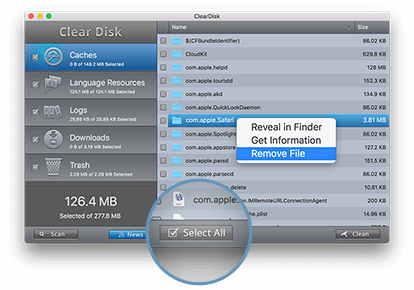 Step 2 – Select files for Removal
Review the items cluttering your disk space and select the ones for removal. Just mark the checkboxes next to each file/folder or make one click on the Select All button to get rid of all of them.
Step 3 – Click to Clean
One click on the Clean button, and all your useless files will be removed from your Mac hard drive. With the Clear Disk Space app, it's always easy to keep your Mac clean and optimize its performance.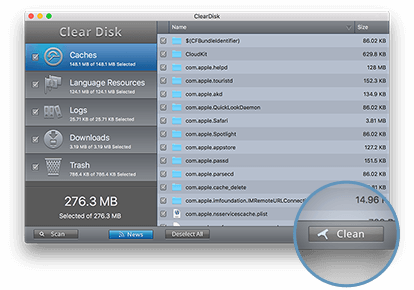 ClearDisk allows you to easily clean up your Mac and quickly free up more space, when your startup disk is full.Do a disk cleanup from time to time and enjoy great performance on your Mac.
Immediate Disk Cleanup
ClearDisk works quickly and effectively. Clearing cache of all installed apps can be so enjoyable when you can do it in a few seconds.
Clear Space on Mac Startup Disk
ClearDisk will check how much space is wasted on your startup hard drive and increase the free space available on your primary disk without altering the hardware.
Speed up Your Mac
ClearDisk discovers the useless files and allows you to remove all unnecessary data really simply. In just a few clicks you'll have your Mac clean and running the way you would expect.
What do users think about ClearDisk

mawniegirl
The app takes only a few minutes to fully scan my computer. It makes it easy to delete cache files and to dump the trash, which once saved me almost 2 gbs when I forget to do it. Simple, Quick, and Easy. Love it.

thekeegs77
This is a great app for clearing space on my hard disk! I love how easy it is to use and how fast it works! I was able to get back so much space on my SSD almost immediately!

JohnathanGlass
I'd been looking for something like this for a while and, while I have apps that can do basically the same thing, they don't do it as simply. Or as inexpensively for that matter. I would definitely recommend it.