Help
Startup Disk Full Fixer
Overview
Startup Disk Full Fixer is a special tool to quickly free up space on your Mac hard drive, and stop showing popups about low disk space. Startup Disk Full Fixer allows you to discover junk files on your drive and remove them with one click.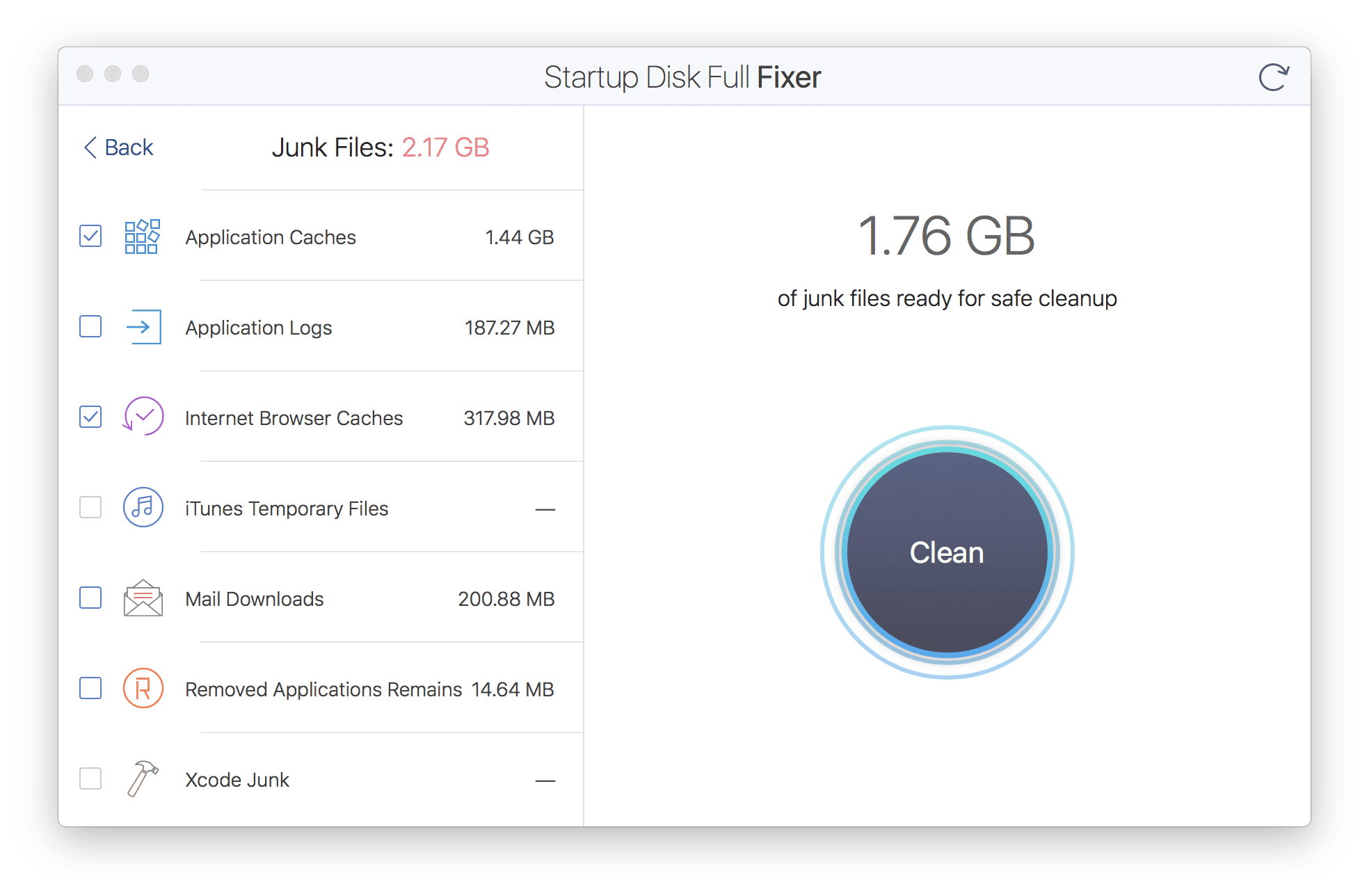 The application carries out 3 important tasks to fix a startup disk full error:
Analyzes your disk usage.
Finds unneeded junk files on your Mac.
Frees up space on the Startup Disk.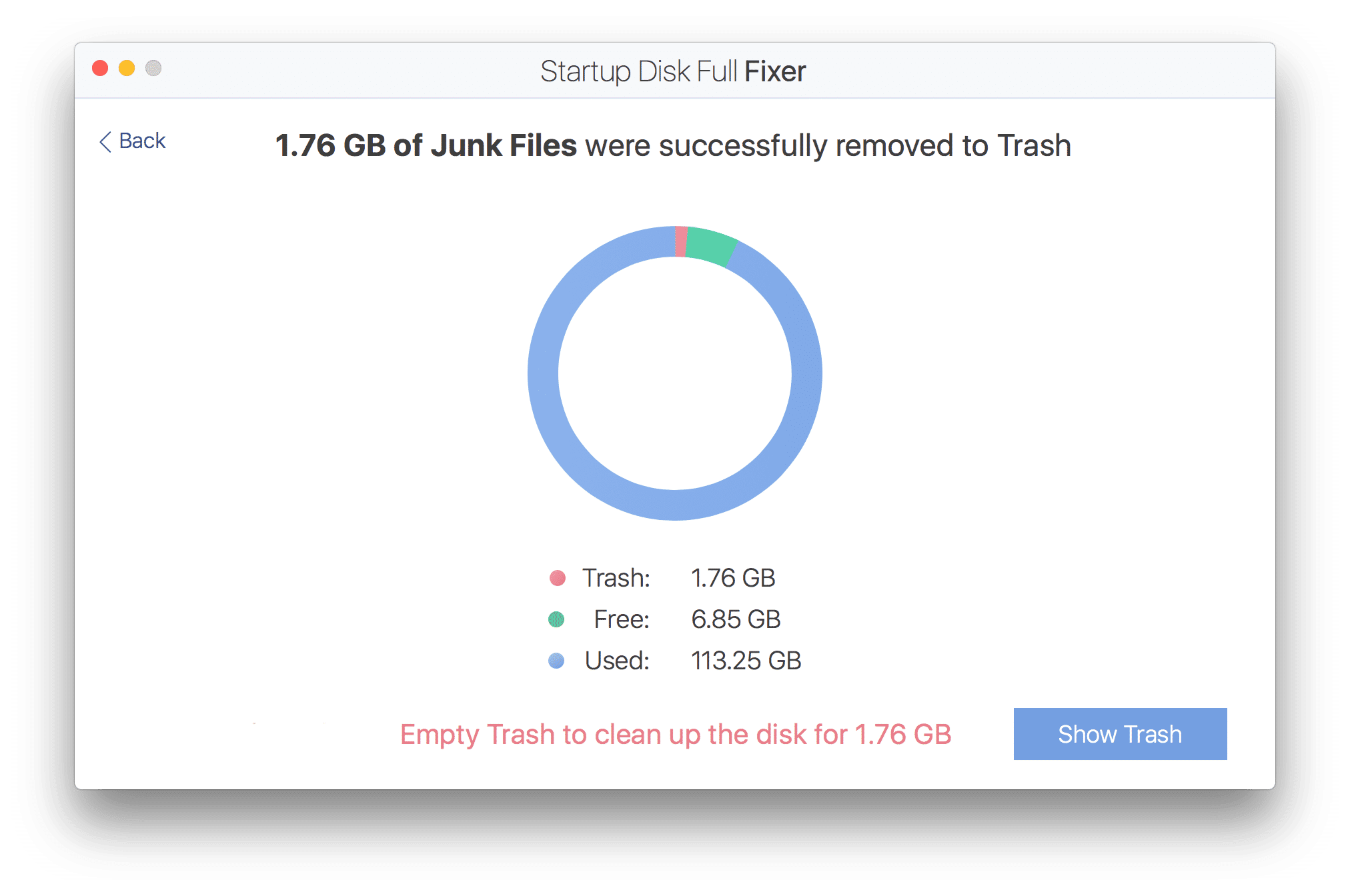 ---
Analyzing Disk Space
Launch Startup Disk Full Fixer and it will automatically scan your Mac HD and provide a brief overview of your disk usage:
What is a total volume capacity?
How much disk space is already used?
How much free disk space do you have?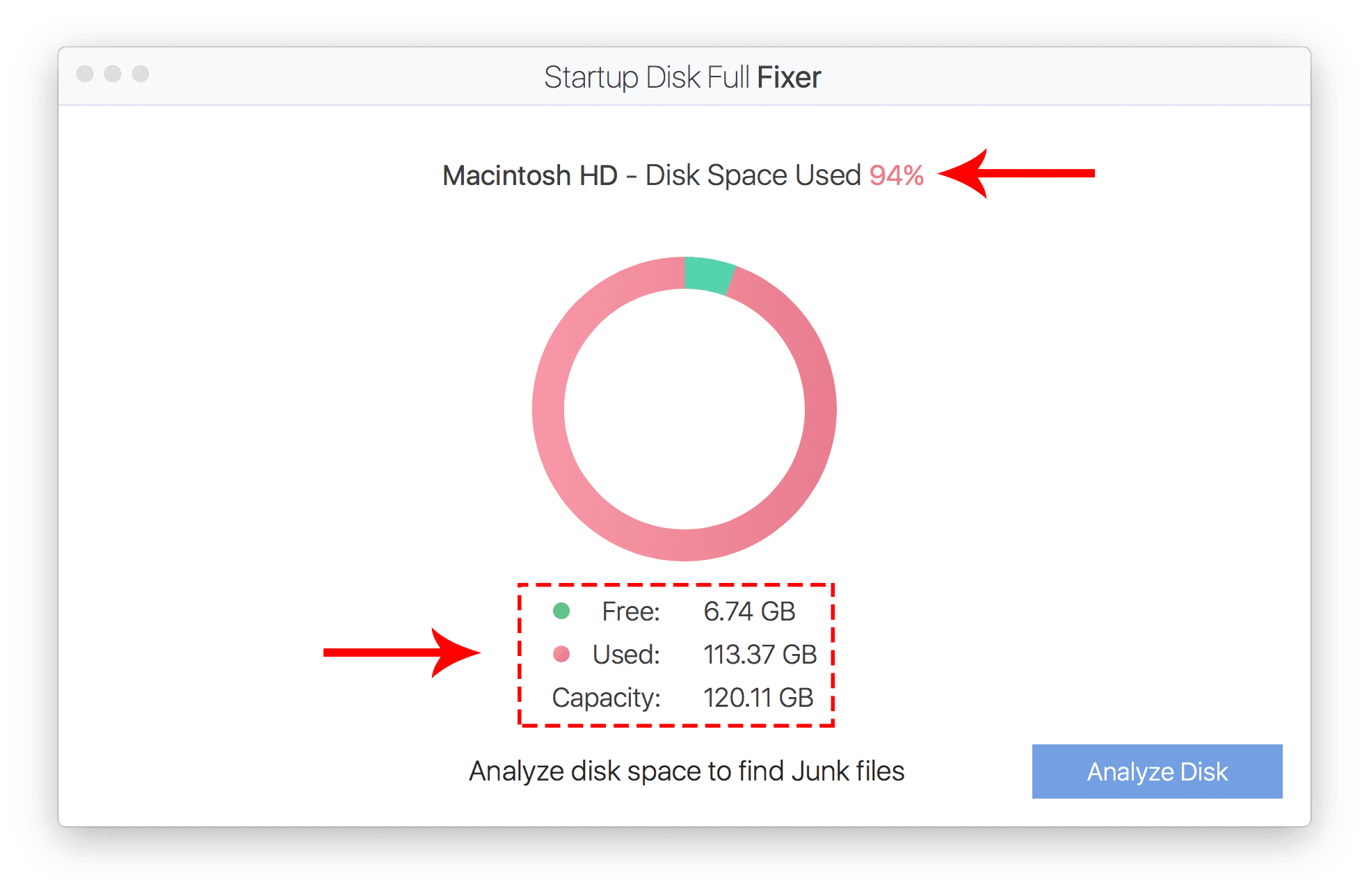 On the screenshot above, you can see that 94% of disk space is already used, that is, 113.37 GB on the disk with 120.11 GB volume.
Startup Disk Full Fixer also allows you to view which junk files occupy your startup disk space. For this, just click the Analyze Disk button and you will see a window with a list of all junk files that can be safely removed from your drive.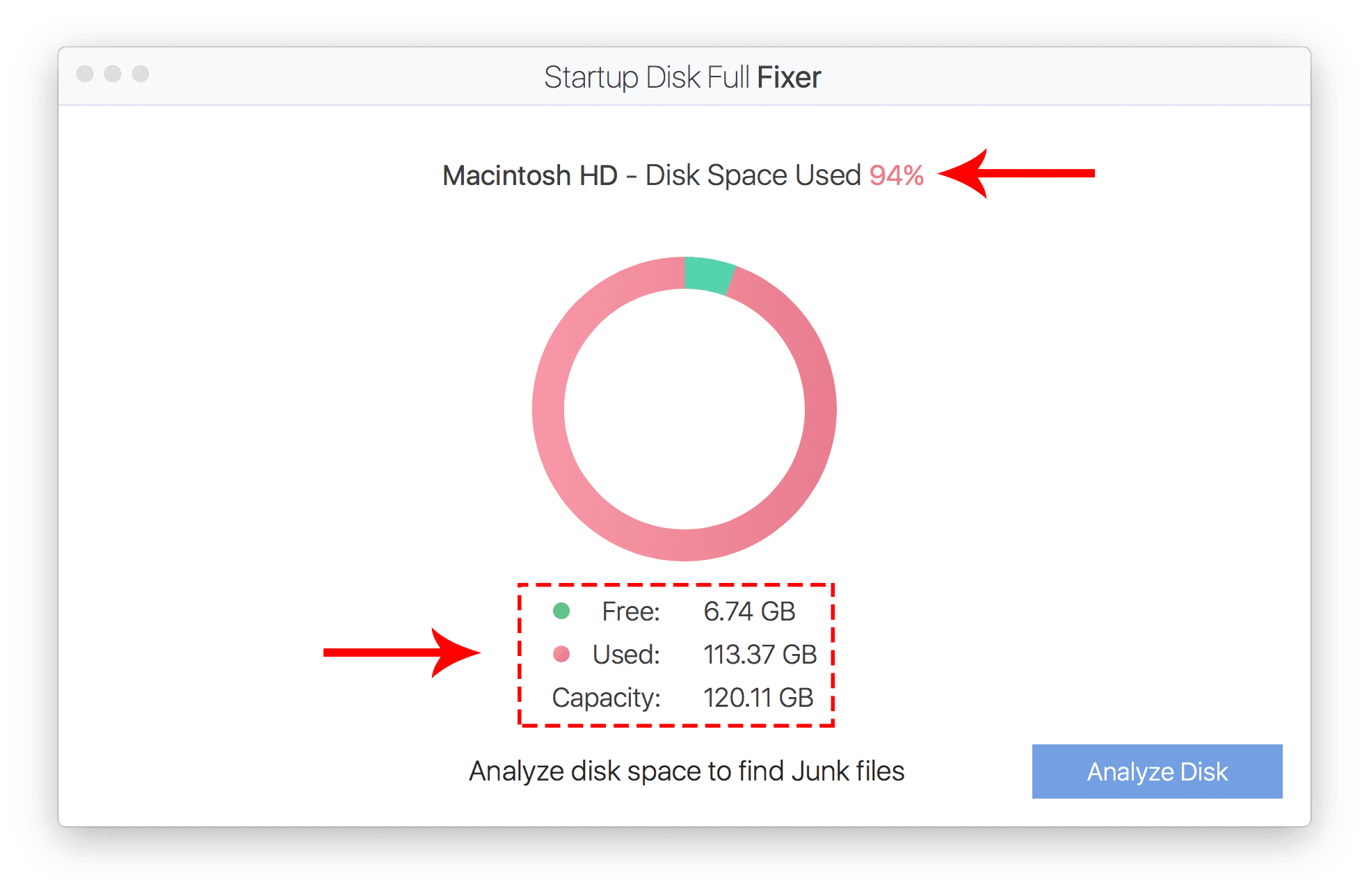 ---
Removing Junk Files
Every Mac user has dozens of junk files on his computer that can be removed without regret. With Startup Disk Full Mac Fixer you can easily find and remove these useless files in less than a minute. For this, follow 4 easy steps:
Launch the application and click to Analyze Disk.

The app will show you a list of junk files and the volume they occupy on your disk:

Application caches

Application logs

Internet browsers' caches
iTunes temporary files
Mail downloads
Application remains
Xcode junk files

Review your junk files and select those you don't need anymore.
Then click the Clean button.
As the app removes files to Trash, the last step is just to empty the Trash folder to get rid of the junk files permanently.