Launch Startup Disk Full Fixer and it will automatically scan your Mac HD and provide a brief overview of your disk usage:
What is a total volume capacity?

How much disk space is already used?

How much free disk space do you have?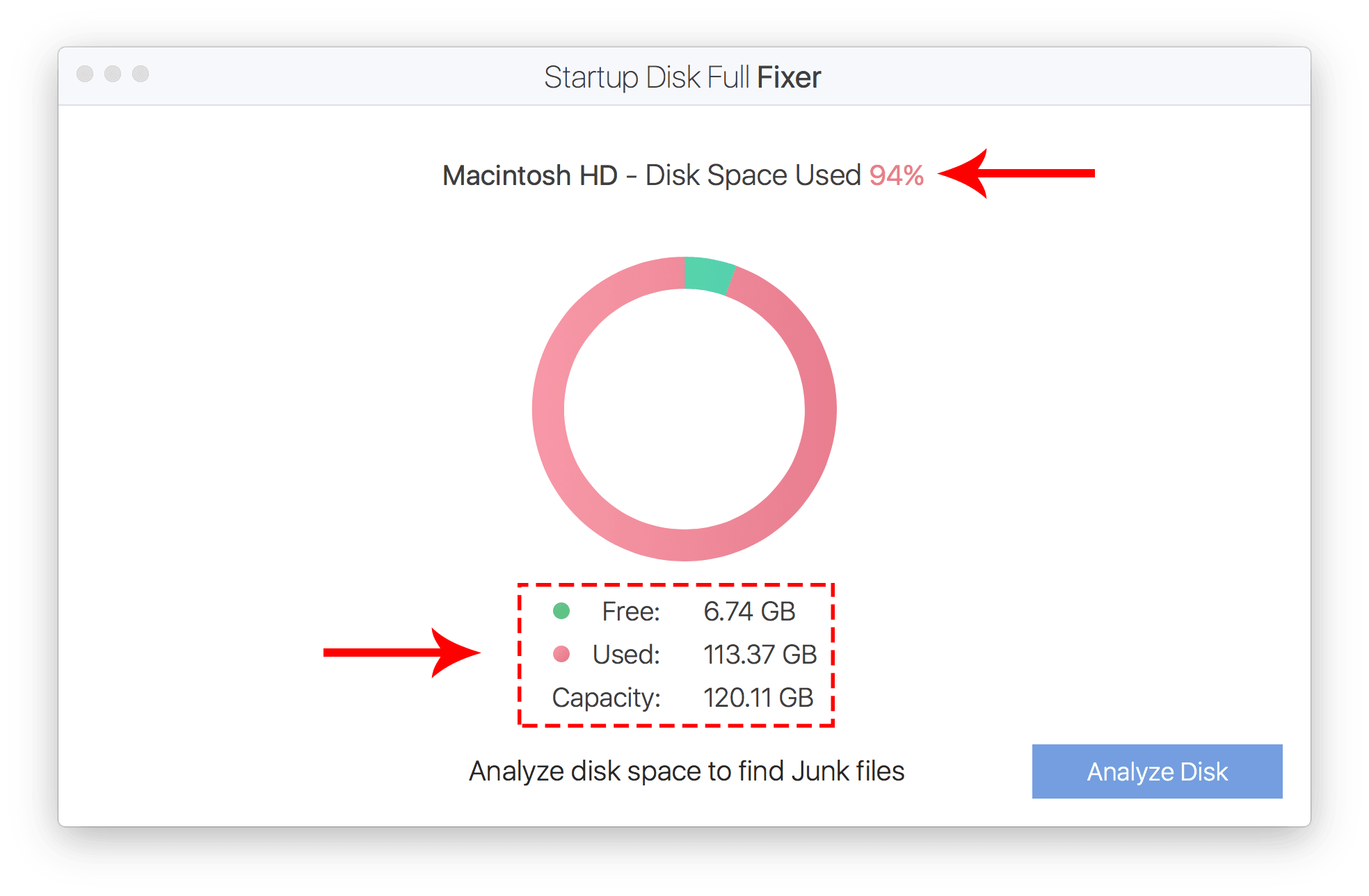 On the screenshot above, you can see that 94% of disk space is already used, that is, 113.37 GB on the disk with 120.11 GB volume.
Startup Disk Full Fixer also allows you to view which junk files occupy your startup disk space. For this, just click the Analyze Disk button and you will see a window with a list of all junk files that can be safely removed from your drive.