Startup Disk Full Fixer is a special tool to quickly free up space on your Mac hard drive, and stop showing popups about low disk space. Startup Disk Full Fixer allows you to discover junk files on your drive and remove them with one click.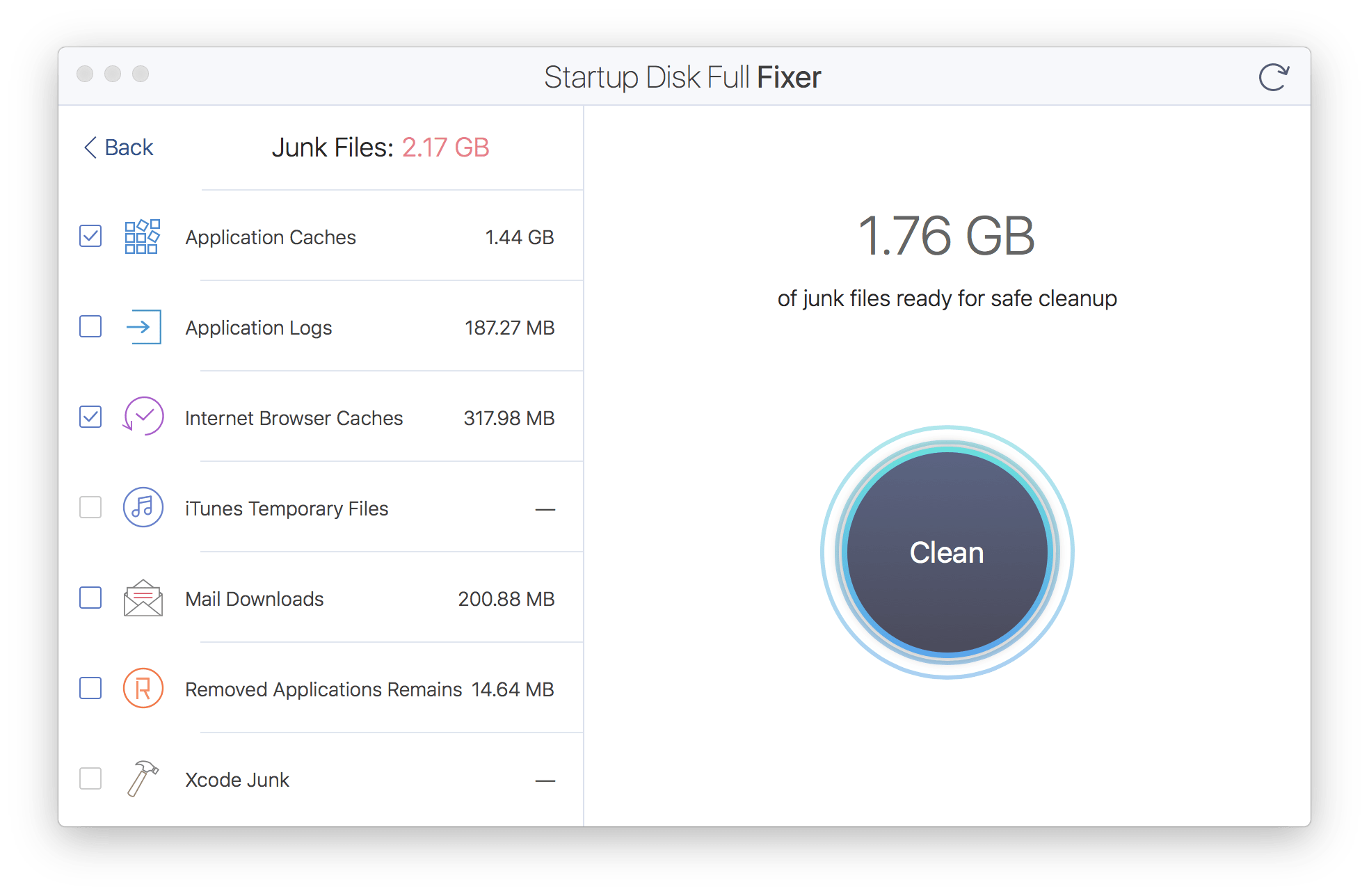 The application carries out 3 important tasks to fix a startup disk full error:
Analyzes your disk usage.

Finds unneeded junk files on your Mac.

Frees up space on the Startup Disk.