The development of information technology can be compared with the development of heavy industry. At first, people did not think about the number of emissions and environmental impacts of industrial growth, whereas now, many focused on how to get the same result without polluting the environment, solar panels, automobile electron, etc.
In the world of information technology, we are now at the stage of building an information weight. Every year, the size of the various files: games, videos, photos, etc. increases. Of course, the volume of digital media as well increases, but we can not always have a sufficient amount of the memory to store all of our files still having our devices operating quickly. Thus even for the sake of speed hard drives are actively superseded by SSD and Flash memory, which is much more limited in scope.
Thus, while the technology is not much about reducing the size of the files, users are faced with the need to ensure that they keep on their devices.
The situation is aggravated by the fact that in addition to large user files, system and applications often take up space by temporary and unneeded files that hang heavy on your computer.
Mac OS X System is very advanced in terms of increasing the useful area on your Mac, but it still not perfect and eventually accumulates the number of unnecessary information, which is measured in gigabytes.
Today we will tell you how to find this unnecessary information and get rid of it.
User Files
The first thing to check – all your custom folders for the presence of  large unnecessary files, such as: videos, games, photo archives, and others.
Unfortunately, it's hard to find these files. Especially if while working you are not structuring files on your computer. You'll have to keep an eye on the size of the different folders on your system and try to look for more unwanted files.
You can greatly simplify your work, if you use Disk Expert application, which in convenient form (pie chart) shows what takes place on your hard drive. The app is especially convenient to find files in descending order of size, it will allow you to quickly find unwanted large files (if any), and remove them. Thus, for 2-10 minutes you will be able to free up considerable space on your computer.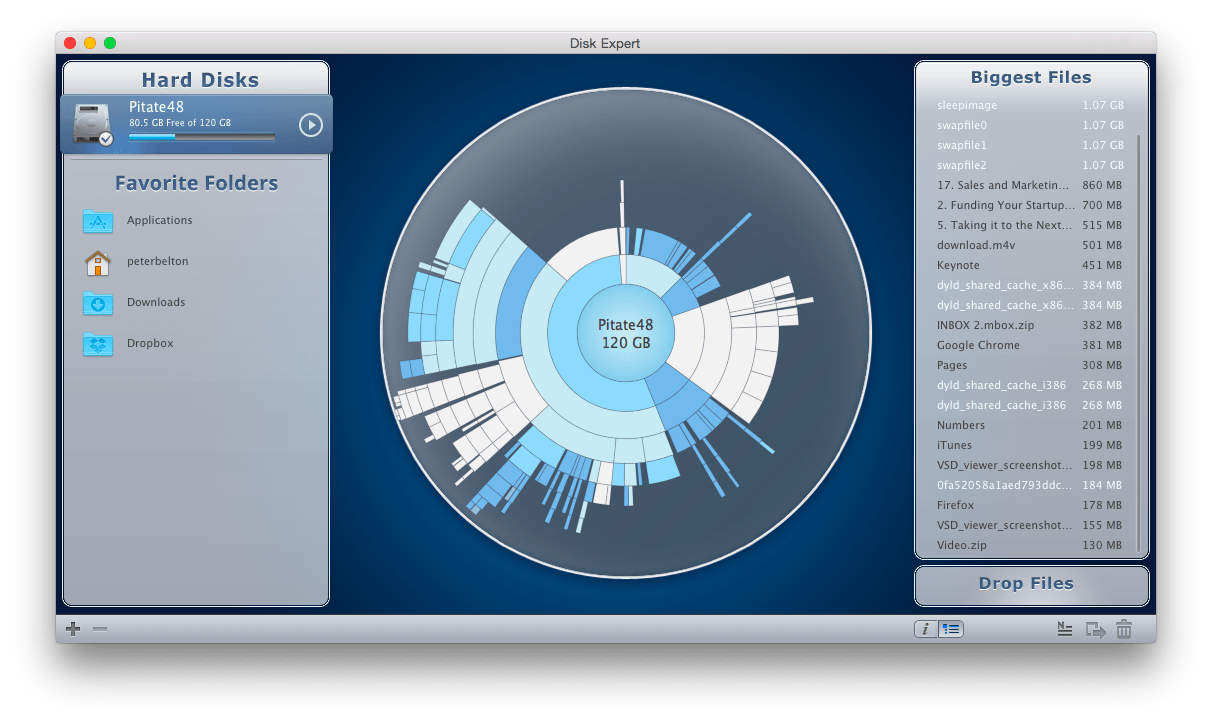 Back-ups & Caches
Further – more complicated. These types of files are inside system folders and are hidden. So again, to look for them will be easier to use Disk Expert. This app shows hidden files and folders. Back-ups will be found simply. They are a complete record of your system, then it will weigh much more average files using Mac OS X. Back-ups could be removed if you have more than one. It is said, that the immediate removal of system files should be done carefully as you may lose a valuable information.
Individually caches weigh not much, but the problem is that there are lots of different caches. To remove them we created Clear Disk. It scans all the spots with cache files, you can easily and quickly remove them, without having a fearing to damage the system.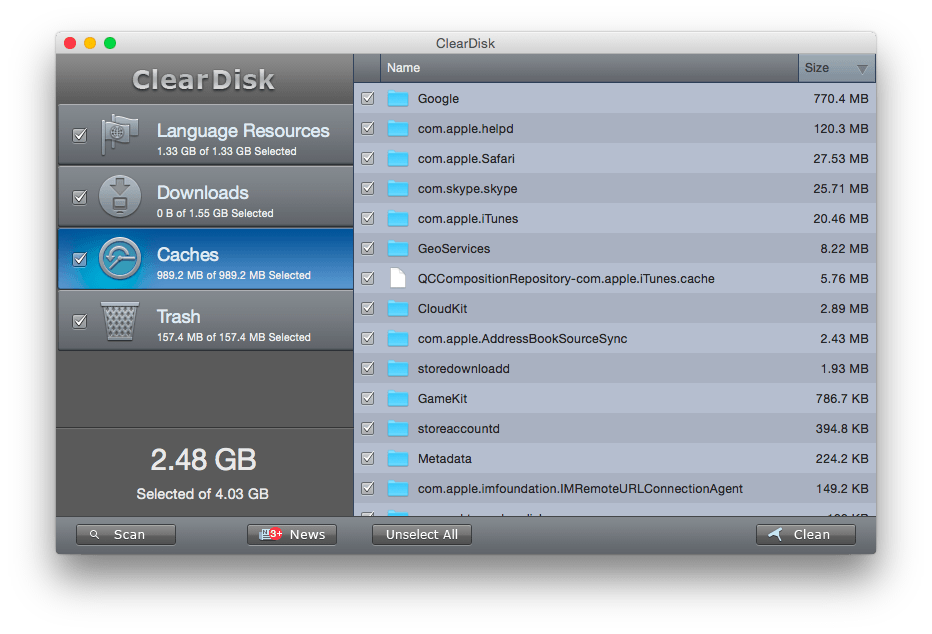 Safely and fully uninstall applications
Read the following article about App Cleaner & Uninstaller app that solves this issue.