Every time you need to install any application or download your vacation photos, you have to hold general cleaning on your Mac. You can avoid this boring procedure if you keep your drive in a proper state.
The first thing that you need to do is to discover which files are consuming the large bulk of the storage space in your hard disk.
Analyze Disk Space
Nektony Disk Space Analyzer is a fast, intuitive and efficient disk space analyzer and organization tool with a beautiful and eye-catching interface. The app scans the hard drive (or any other supported drive) and generates a colorful chart (sunburst diagram) representing the file system. This visual representation helps to identify the largest files and take further steps for optimizing the content of the drive and freeing up disk space.
Once you have determined the files that are taking up large storage space, the Disk Space Analyzer will support your  next steps:
Determine if you have any use of the files. If not, send them to the trash.
If you have no immediate use of the file, but will need to refer to it in the future, either backup to a CD/DVD or to an external hard disk.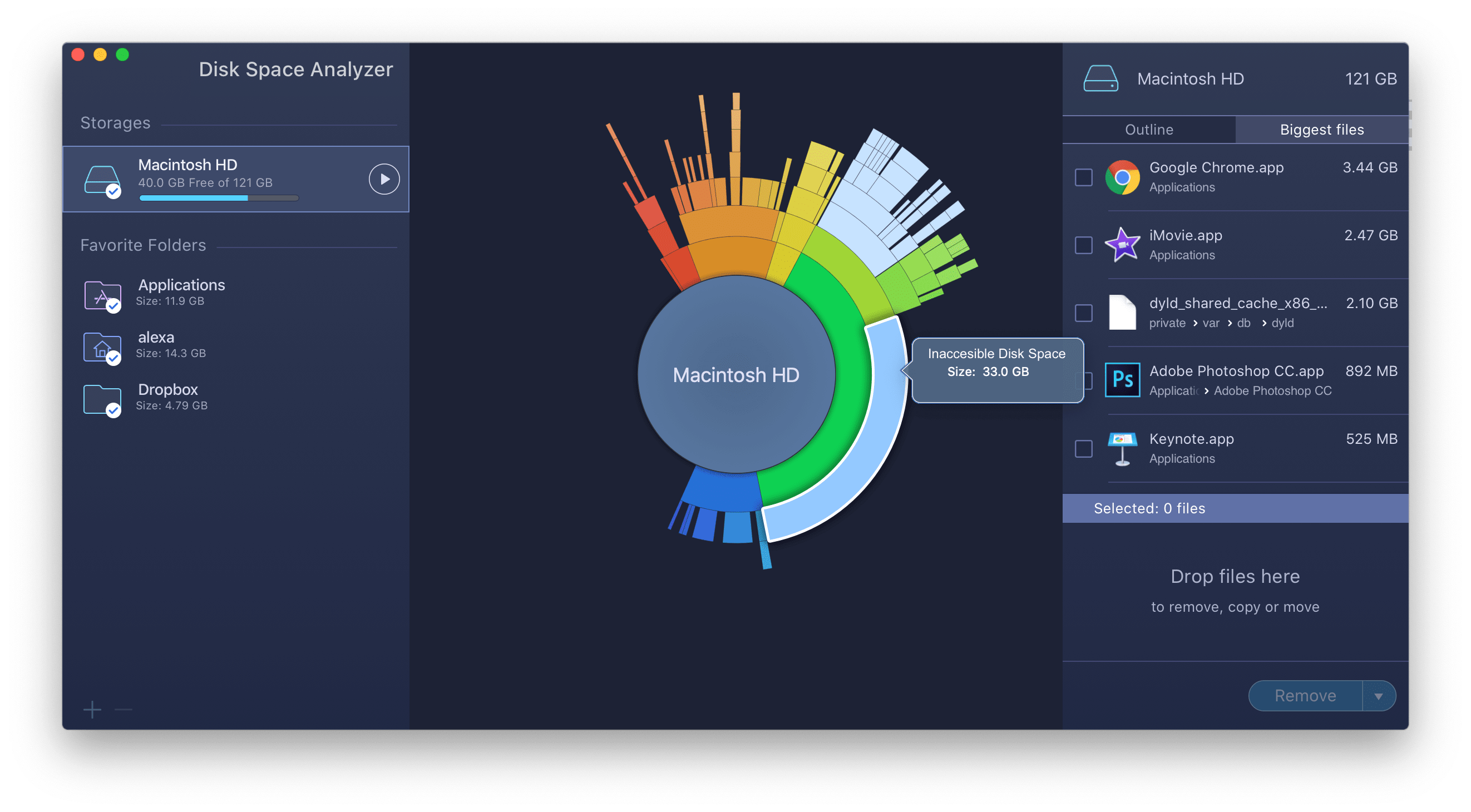 It is not necessary to perform a full disk scan. Disk Space Analyzer allows you to scan only the selected folders. You can see the folders you have checked the latest time in the "Recently" folder. Also, you can create your own "Collection" section, setting staff here that require frequent inspection.
Nektony Disk Space Analyzer supports HDD volumes, CD and DVD discs, removable USB drives and even mounted DMG's. It is a perfect choice for keeping Mac hard drive in the proper order.

Disk Space Analyzer
---
Related Entries: