Whether you are striving to optimize the way you use the disk space on your Mac, the Nektony Disk Space Analyzer is what you need.
Using Disk Space Analyzer to look through your files and folders, you will get information on how much space are they eating. The scanning process takes about two minutes. Animated navigation through folders helps to assess the disk space utilization visually.
Thus you can get a sense of which documents you need or want to keep, which you no longer need at all, and which you need to keep but don't open regularly.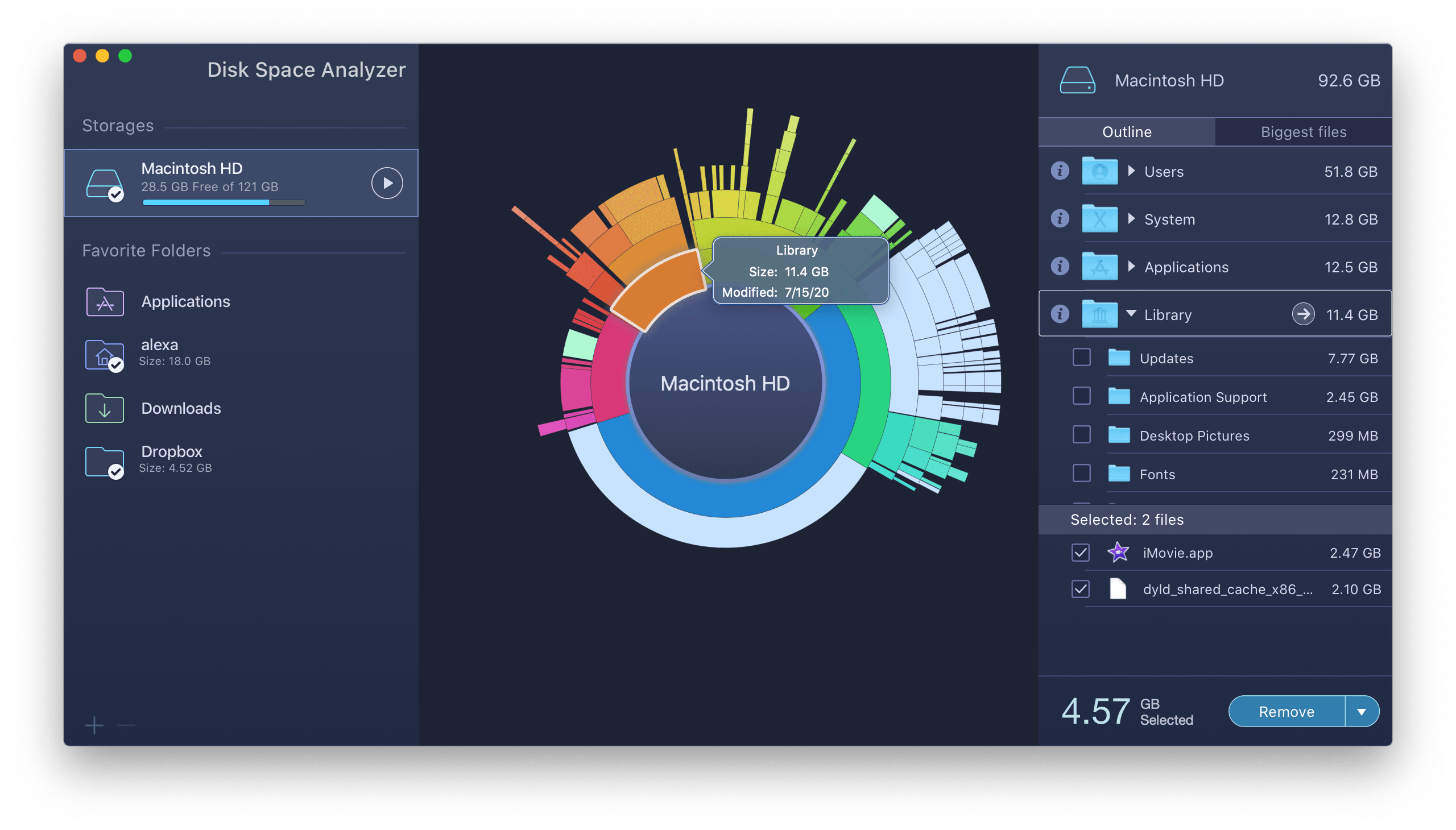 Disk Space Analyzer displays the latest date of file utilizing. Files are highlighted with colors, depending on when they were opened last time. This will help you quickly identify those that you rarely use and get rid of them.
Disk Space Analyzer seamlessly integrates with familiar system tools, so the user can always preview a file using a QuickLook and get detailed information about it with one or two clicks.
One of the greatest advantages of Disk Space Analyzer is that the user can start managing the files shown on the chart immediately after they appear on the screen and not wait until the end of the scanning and analysis process. The speedy core of the program makes full-disk analysis a matter of just a few minutes.

Disk Space Analyzer
---
Related Entries: