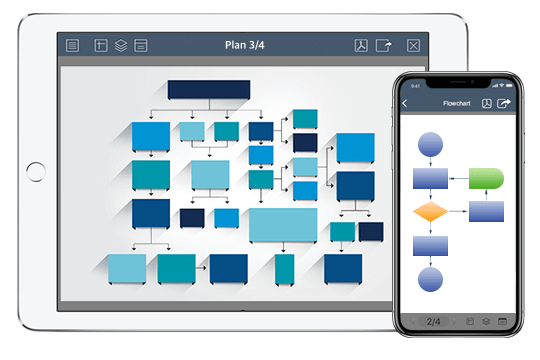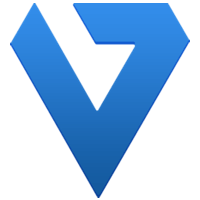 Visio® Viewer iPad and iPhone
View Visio® Files on iOS devices
Requires iOS 8.0 or later
Password protection on entrance
Switch documents layers
Processes EMF / WMF metafiles
Display transparent metafiles
Integrate with Dropbox
View objects outside page boundaries
View gradient-filled objects
View original dimension units
…And much more!
---
Preview Formatted Elements

VSD Viewer displays original fills, lines and text the same way as they are displayed by MS Visio®. Also the app is capable of displaying various types of line arrows and tabulated texts, that can be selected and copied. Text subscript and superscript are processed as well as dimension and state objects.
Operate with Images and Backgrounds

VSD Viewer is able to display Windows Metafiles (WMF), Enhanced Metafiles (EMF) and Objects Linking and Embedding (OLE), that are widely used in various types of diagrams as well as background pages VSD Viewer is also capable to process.
Explore Drawings Structure

VSD Viewer has a stunning set of features that improves basic viewing function. Firstly, it enables layers switching even hidden ones, viewer displays only that layers you choose from the drawings menubar. In the menubar it is also possible to navigate all the document's pages.

Shape Data

Since the last update VSD Viewer processes Shape Data – special MS Visio® feature that allows adding of data to objects in order to make them more informative – save and display additional parameters along with diagrams.
Share your Visio Documents
The app is great for remote collaboration and fits in digital business ecosystem. Having such basic options as embedded file manager for organizing documents, quick mailing, VSD Viewer could save documents to PDF and print them right from the app.
---
Application's Preferences

Enable integration with Box and Dropbox, set protection on entrance to secure your documents from unauthorized access, switch on metafiles transparency and extended drawing area if you operate with specific document requiring such features.