How to Remove Duplicates from Network Disk on a Mac
Using Duplicate File Finder v 5.0

Duplicate File Finder is a duplicates search utility for Mac which allows you to clean up useless dupe junk files. With the app, you can even find similar folders and merge them by moving or copying duplicate and unique files from one folder to another.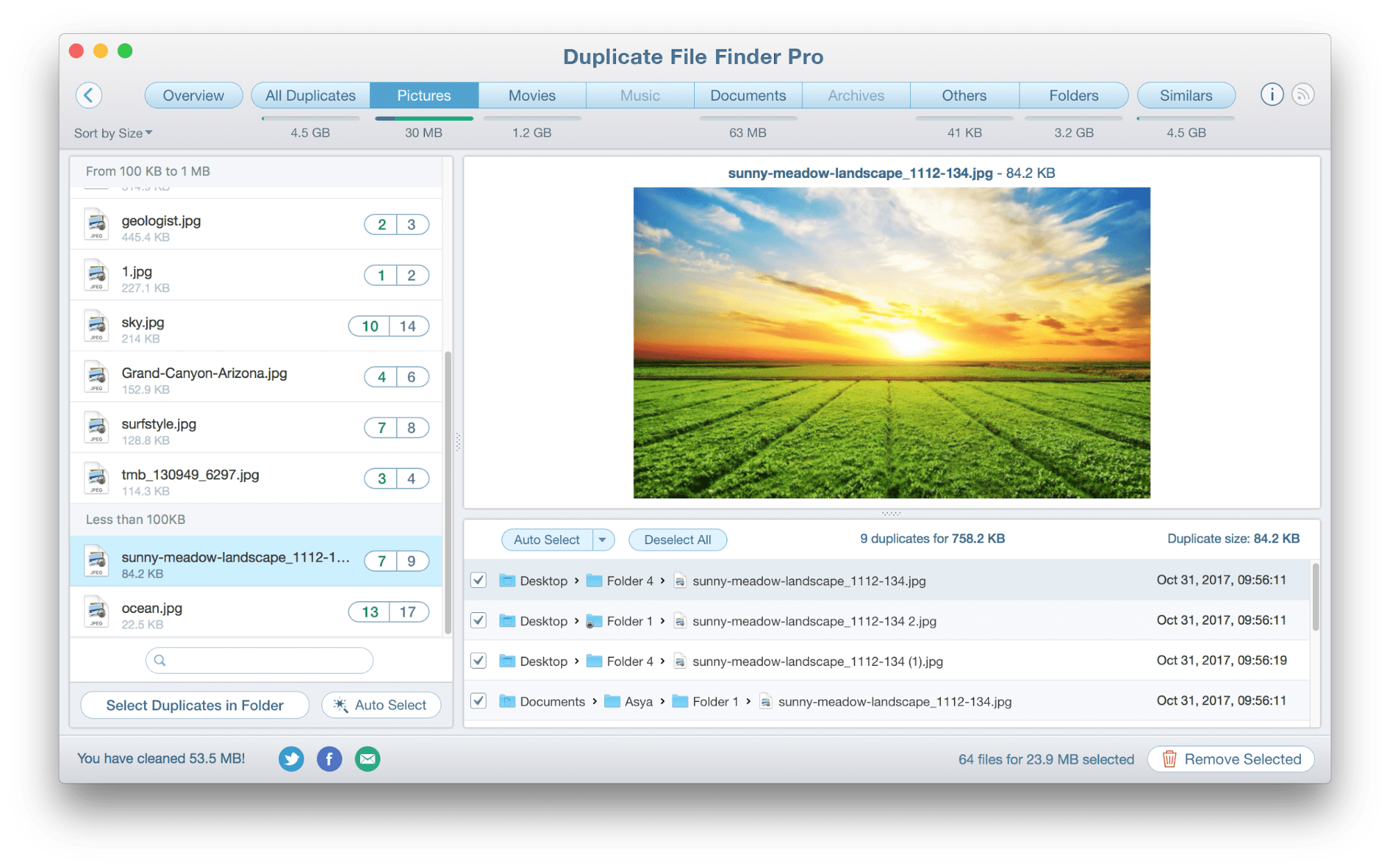 Duplicate File Finder scans any type of volume – internal Mac hard drive, External Drives or Network Disks – and displays the results.
Network disk is a network-attached folder or volume which can be located on a server, networked computers or external network storage.
Please note that it may happen, when you are trying to remove the duplicates from a Network Disk, that the Duplicate File Finder displays a message that files can't be moved to Trash. 
Why do you get this notification?
The reason is that, by default, network volumes do not contain a Trash bin. But, when you click to remove duplicates with Duplicate File Finder, the application has to move the selected files to Trash (its default removal setting). As a result, your files can't be moved to the temporary Trash folder.
In this case, you should enable the option "Remove duplicates permanently" in the Preferences → Remove tab. After that, you will be able to remove files from Network disk, but please, note, that these files will be non-restorable, they will be removed permanently.
Still have questions? Contact our Support Team at [email protected]. We are here to help you.
---
Duplicate File Finder

---
Related Entries: