The ClearDisk application provides a free trial version for users who want to try it. The free trial allows you to scan your Mac and get the list of all the junk files found on the Mac. To be able to remove them, you will need to purchase the full version of the app.
You can purchase ClearDisk in the App Store or buy it directly from our website. If you have downloaded the trial, then follow the steps below to activate the full version of ClearDisk:
1. Open ClearDisk and click the Buy Now button. Or use this link to purchase the app.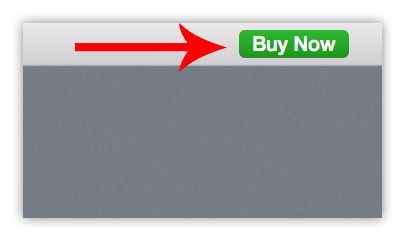 2. Click on Order Now, provide your email and card number, and complete the purchase. As soon as the purchase is completed, you will receive an email with the license key.

3. Then, open the application in the menu bar, click ClearDisk, and select License Info…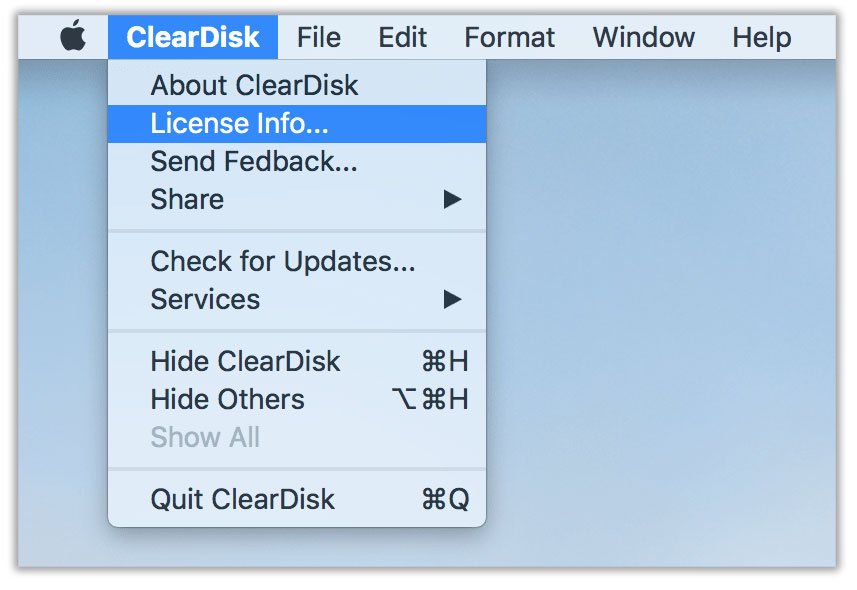 4. Enter your license key and click to activate it.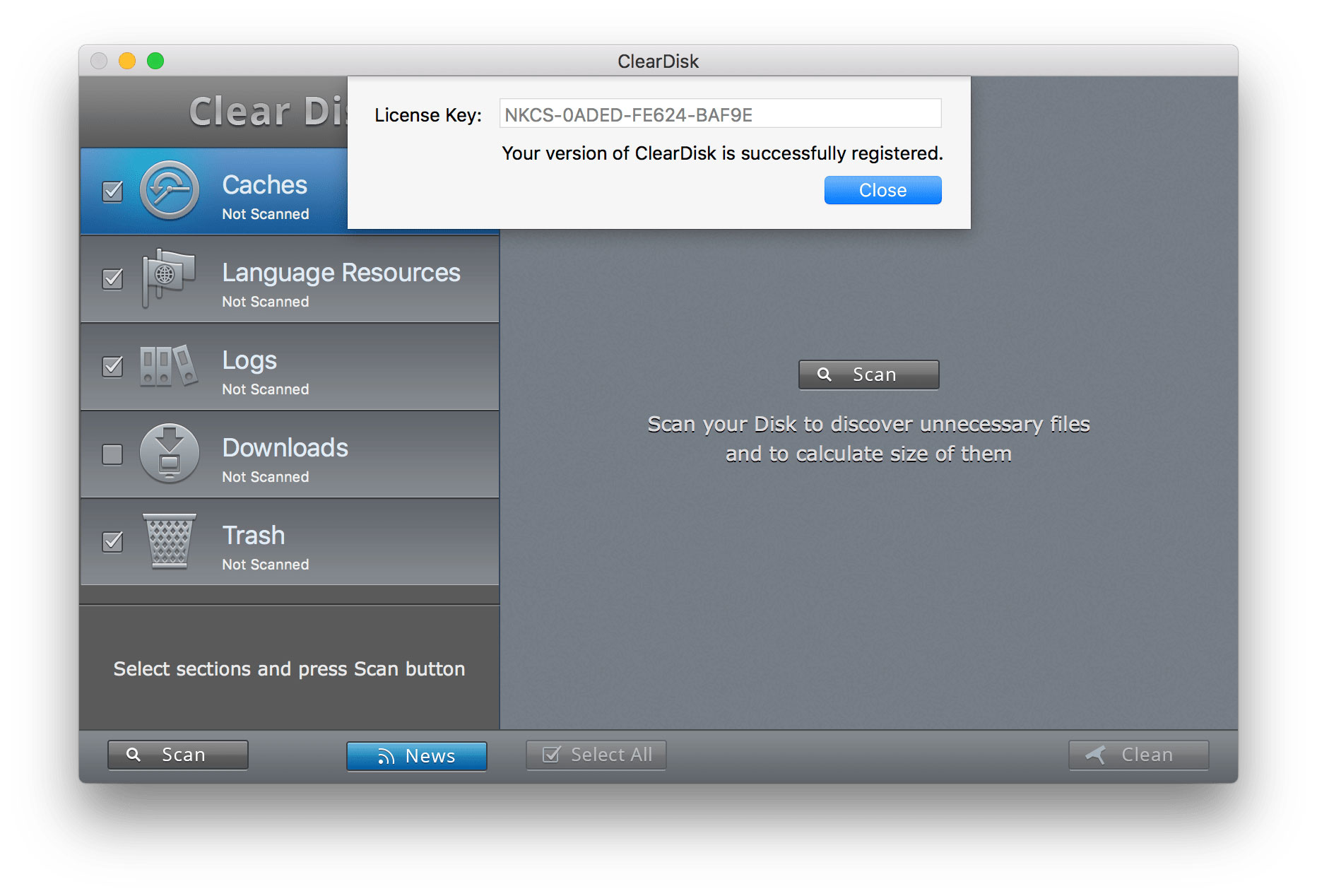 Now you can delete all the junk files on your Mac and get more free disk space.
If for some reason you lose your key, contact our support team and provide the email address you used to make the purchase. We will send you your activation key.