Discover unused files and remove them using ClearDisk.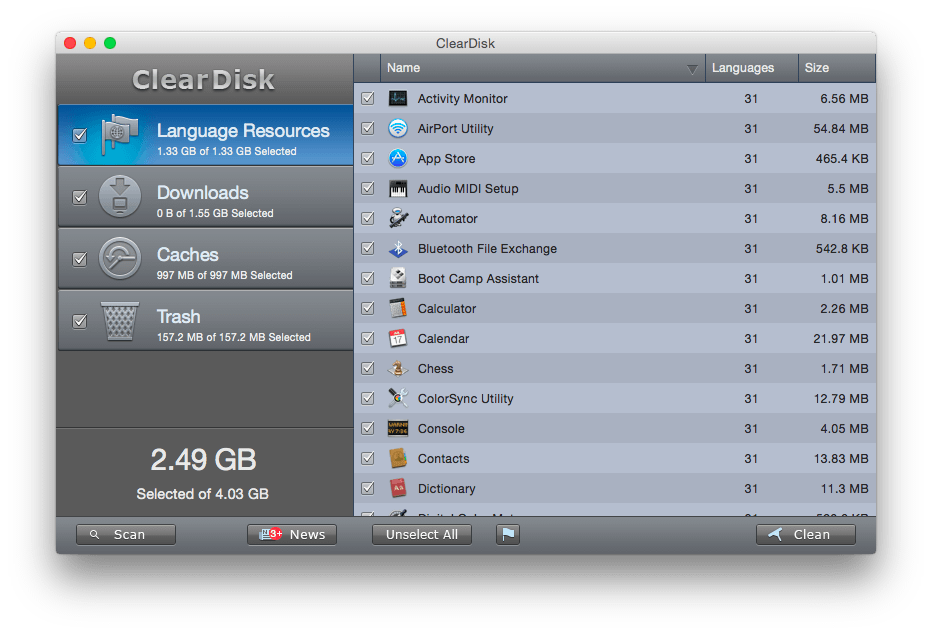 ClearDisk is a Mac OS X utility designed to clean a hard drive of unnecessary files which clog up the disk space. The purpose of ClearDisk is simply to find unused files on your computer and remove them. ClearDisk saves your time by cleaning your disk in a fast and intuitive manner.
Lots of temporary and backup files appear during system operation which are not always removed after being used. ClearDisk discovers such files and enables you to remove them in order to clean up space on your Mac.
ClearDisk Application Window
ClearDisk lets you get rid of unnecessary files quickly and efficiently because it searches for them in those places where they congregate.