Open MS Visio on iPad
Visual documentation – various graphs, flowcharts, diagrams and charts attend any business processes. MS Visio® is often used to provide valuable business insights for various processes scenarios.
A common situation: you need to view the visual documents out of the office, or you were sent an important diagram or chart, but your computer does not have Visio®, and cannot use a variety of online services because of security requirements.
Visio® Viewer running on iPad or iPhone makes your device even more useful for business.
Visio® Viewer is a first professional viewer for diagrams and charts created in MS Visio® on iPad and iPhone.
Visio® Viewer displays drawings by Visio on iPad immediately. It does not require the Internet connection.
Opening Visio® drawings is as simple as clicking the file icon of Visio on your iPad or iPhone.
Visio® Viewer Key Advantages:
Mobility – allows viewing, saving and printing charts and diagrams created with MS Visio on iPad or iPhone.
Autonomy – does not require Internet connection to open the vsd files.
Security – Enables password protection setup on application entrance.
---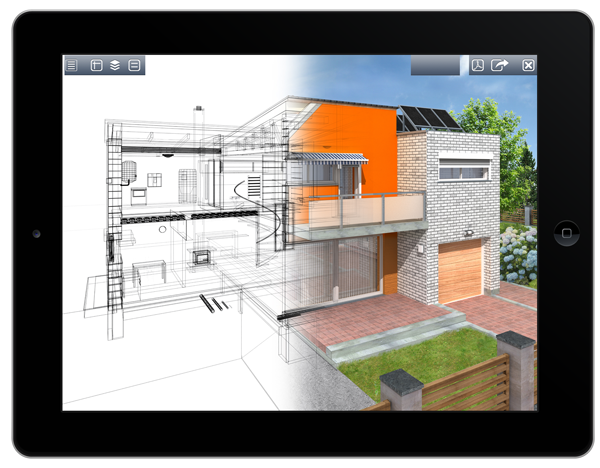 If you have a bunch of business documents for work that are in MS Visio® format and you need to show them to clients, with Visio® Viewer you can quickly open Visio on iPad or iPhone. Just finger them to get more detail, if needed.
See also: