Funter is a special software tool, which shows you hidden files and folders on your Mac. When you first start the app, it is integrated into the Finder by default. So, when you use Finder, you can just click on the Funter icon in the toolbar to show or conceal hidden files.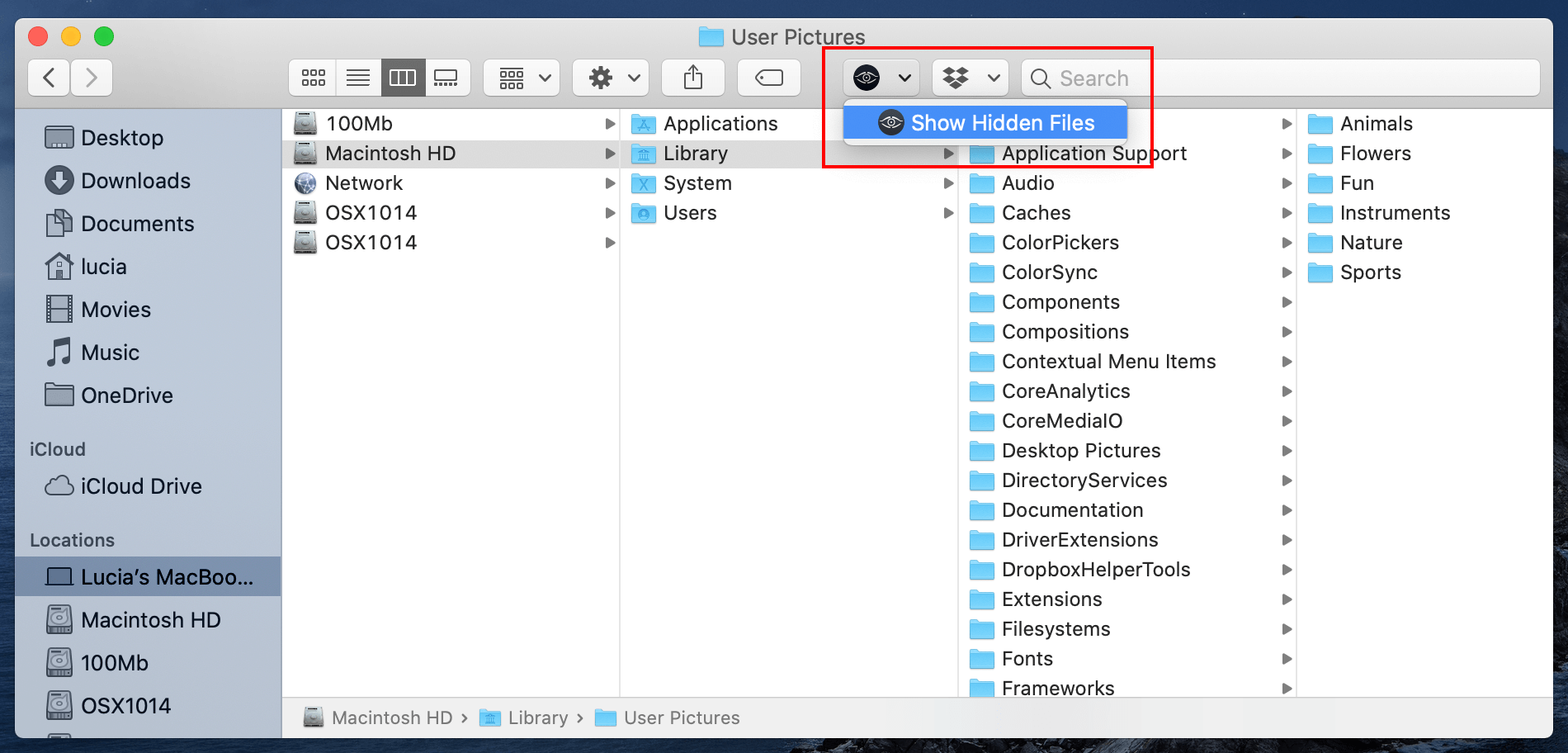 However, if you use macOS 10.15, you should keep in mind the next scenario. If you have disabled Finder integration in the Funter preferences, its icon will disappear from the Finder toolbar. When you enable Finder integration next time, the icon will not appear in the toolbar automatically. To add it to the Finder toolbar, you have to take the following steps:
Launch Funter and go to Preferences.

Select Enable Finder integration.

Open Finder. Make a right-click on the toolbar and select Customize Toolbar.

In the window that appears, select the Funter icon and drag it into the toolbar. Then, click Done.

That's all. For your convenience, you can configure other applications, such as Dropbox if you disabled their Finder integration as well.