Finding the right app to optimize your Mac's system and eliminate unwanted clutter can be challenging due to the numerous software options available on the market. If you're trying to choose between two popular packages – CleanMyMac X and MacKeeper, you're on the right page. We'll review these applications and help you make the right choice.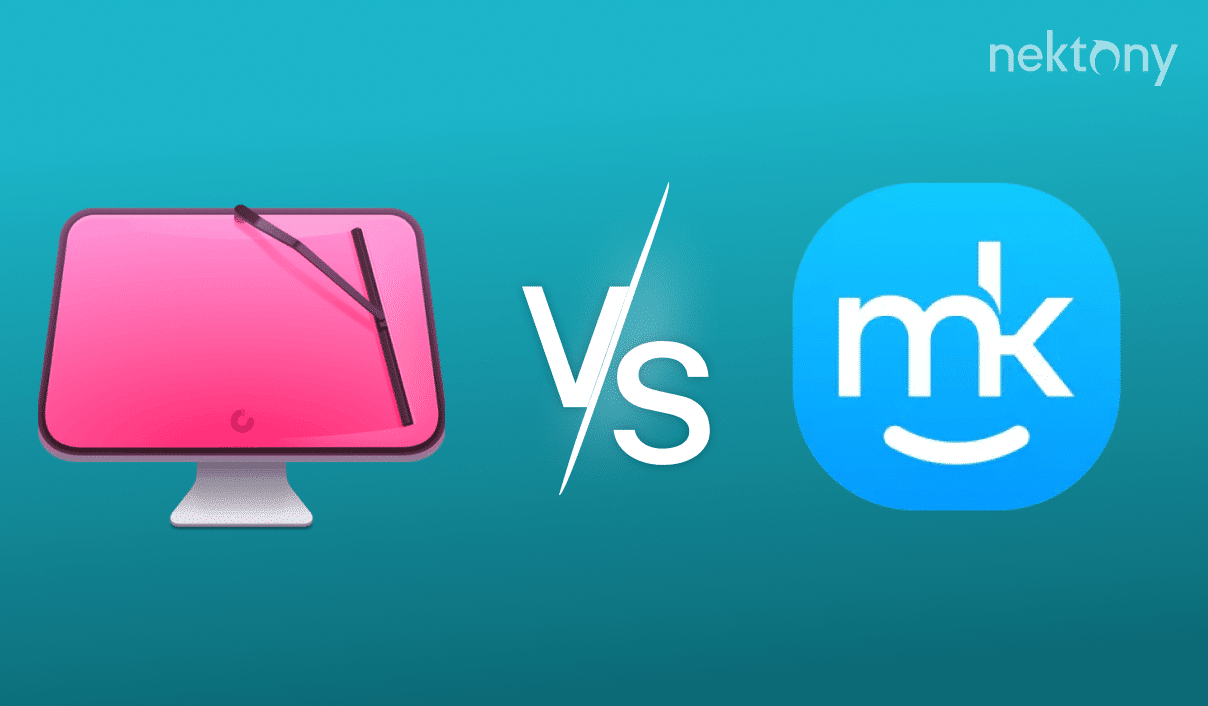 Contents:
If you are looking for trusted software to clean junk files on your Mac, get MacCleaner Pro from Nektony. It's an all-in-one software solution to clean up and optimize a Mac. In just a couple of clicks, you can get rid of all unwanted junk on your disk:
Download and launch MacCleaner Pro.
In the Clean Up section, select caches and other unneeded files.
Click the Remove button and confirm.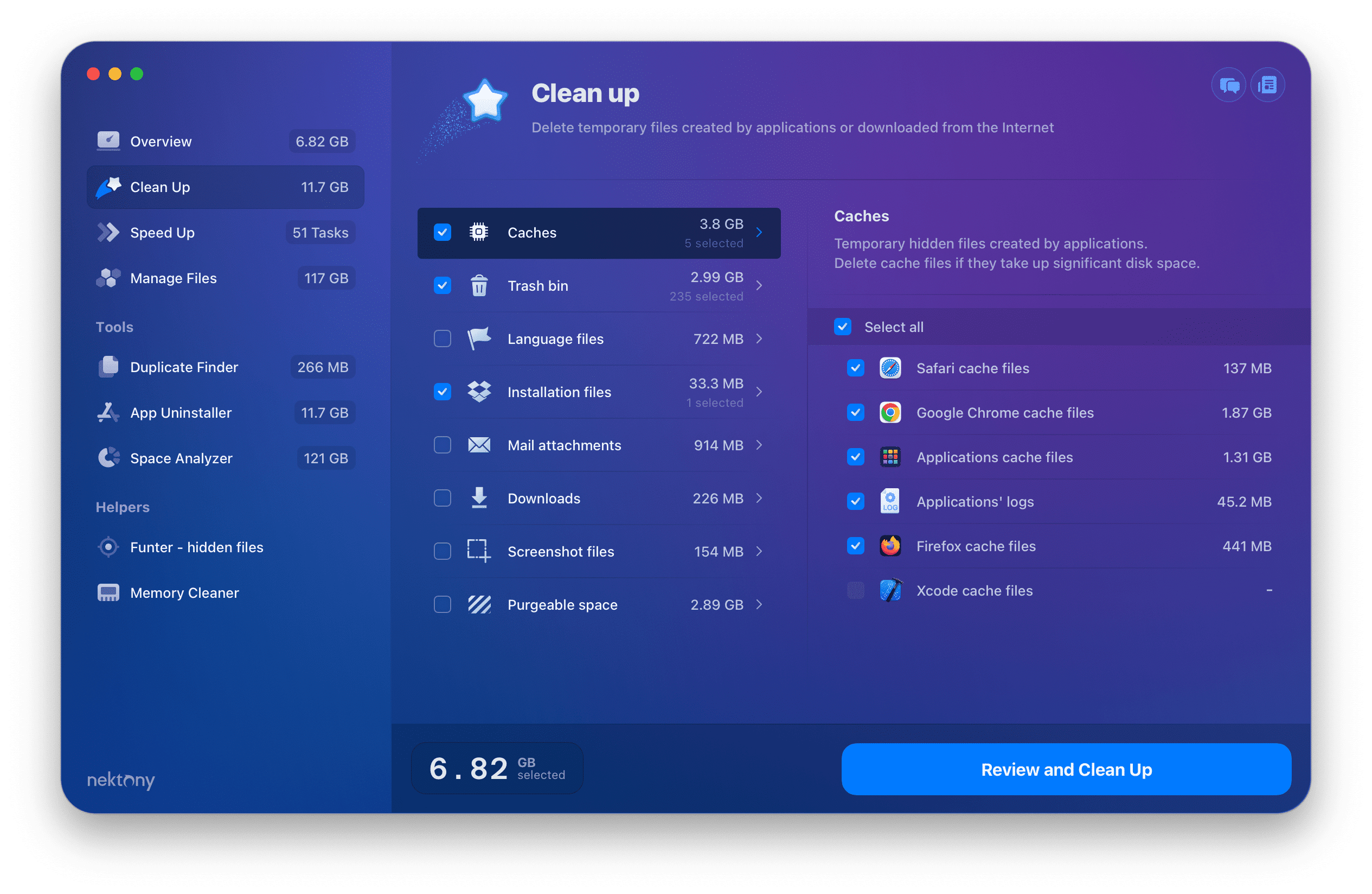 MacCleaner Pro provides a free trial, so you can start cleaning your Mac right now.
MacCleaner Pro
---
CleanMyMac X review
CleanMyMac X is a popular macOS optimization and cleaning app. It offers a wide range of features, including system junk removal, malware scanning, app uninstallation, RAM optimization, and more.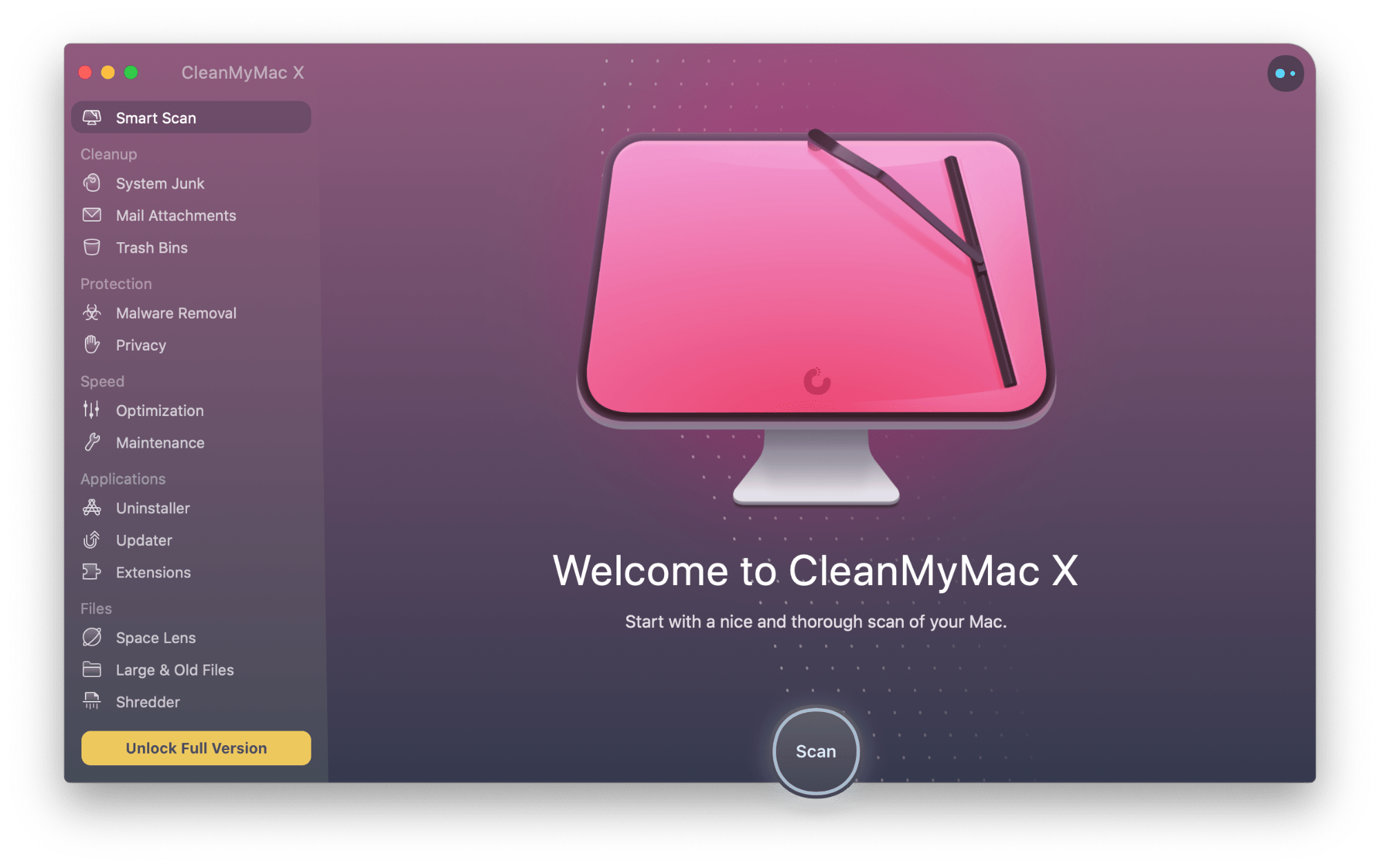 CleanMyMac X has a visually pleasing interface with a column on the left-hand side that displays the various tools included with the package. When you select one of these tools, the main panel will display a large icon with relevant information below and buttons to trigger the process.
The Smart Scan feature allows you to scan your Mac for junk files, malware, and other issues with a single click. CleanMyMac X will then advise you on what needs addressing. However, the clean-up procedure is not fully automated, as you will still need to run each tool separately to remove items.
The toolset is extensive, giving users the ability to easily locate and delete large and old files that are wasting storage space, fully uninstall applications and their related files so that your hard disk doesn't get cluttered with random data, as well as the optimization features that ensure your RAM is not occupied by applications that will reduce performance.
Although macOS is not notorious for its susceptibility to viruses, the malware scanner and remover tools are a useful addition, adding an extra layer of security to your system. There's also a shredder that allows you to securely erase files so that they can't be recovered once you've decided to get rid of them.
CleanMyMac X pricing policy
CleanMyMac X has a high price tag, with a single license costing $89.95 for new customers or $45 for existing ones who want to upgrade to the latest version of the app. Alternatively, you can opt for a yearly subscription that currently charges $39.95 for one Mac. There are also different pricing plans for those who need to cover more devices, with options for two and five Macs. MacPaw occasionally offers discounts, so make sure to check for any available deals before you buy the software.
Pros
✓

Smart Scan – a feature that allows you to scan your Mac for junk files, malware, and other issues with a single click.

✓

CleanMyMac X includes a built-in malware scanner to help protect your Mac from viruses and other malware.

✓

Having a Shredder tool that allows you to securely delete files so that they cannot be recovered.

✓

Support of macOS and Windows.

✓

You can try CleanMyMac X for free before you buy it.
Cons
𐄂

CleanMyMac X is a relatively expensive app, especially if you purchase the one-time purchase license.

𐄂

CleanMyMac X is only available as a yearly subscription or a one-time purchase. There is no monthly subscription option.

𐄂

CleanMyMac X does not include a built-in duplicate file finder.
---
MacKeeper review
MacKeeper is a software utility that offers various Mac maintenance and security features. To remove unwanted files from your Mac, you can use the "Fast Cleanup" option. Just click "Fast Cleanup," and MacKeeper will scan for system junk, such as cache files, duplicates, and other unneeded files. After that, you can check the scan results and delete unnecessary files. The Fast Cleanup option can help you reclaim much space on your disk.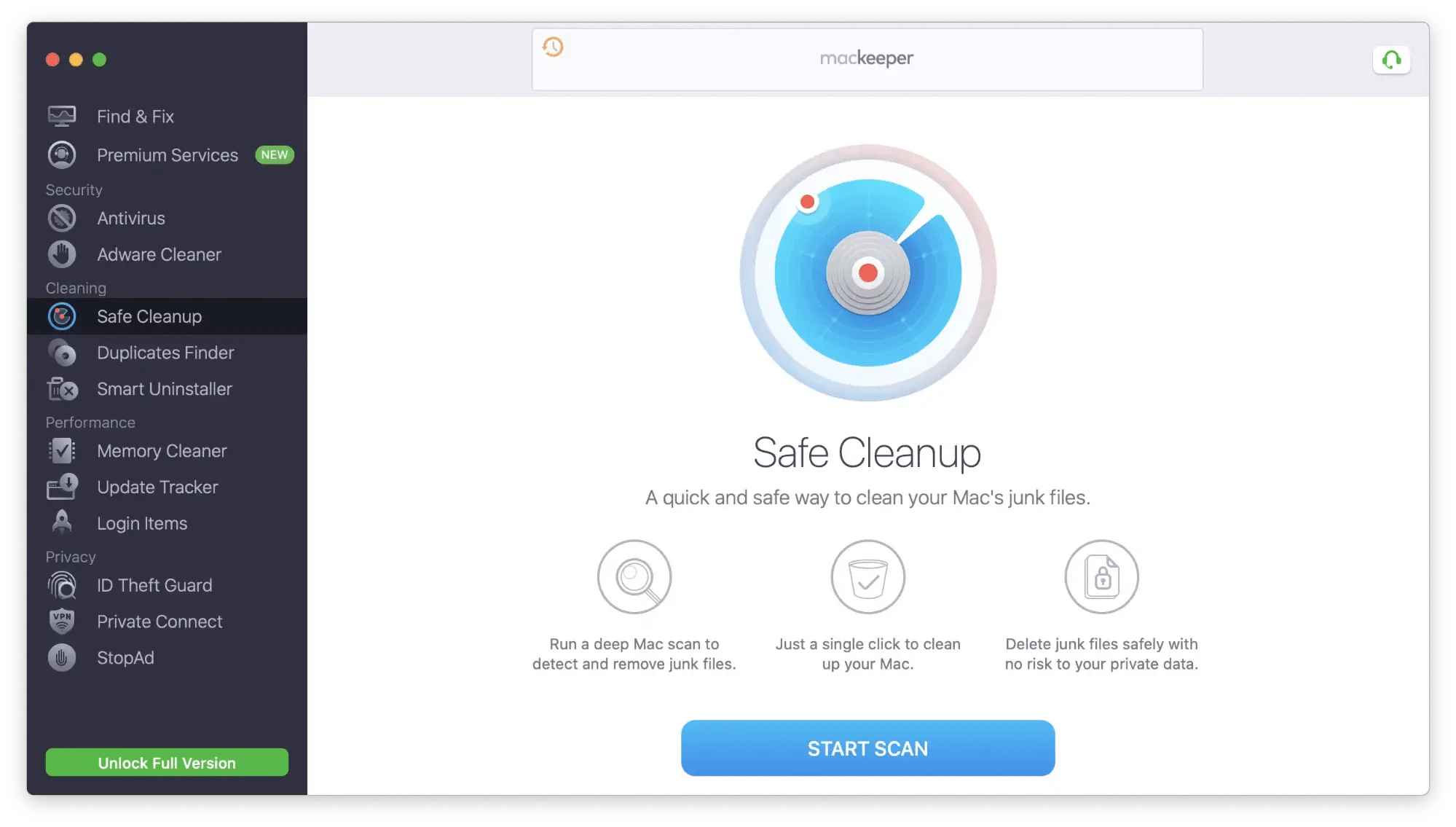 MacKeeper is a Mac cleaning and optimization tool with a user-friendly interface and a modern design. The menus and tools are well arranged, making it easy for users to access the options they need.
One of the best things about MacKeeper is its built-in instant chat support feature. This allows users to start a chat session with the MacKeeper team directly from within the app, instead of having to browse through support websites or wait for email responses.
You can trust MacKeeper since the app is Apple-notarized. Apple notarization means that it meets certain security standards for macOS.
One problem is that MacKeeper uses aggressive marketing tactics, such as showing many annoying pop-up ads. Another issue is that it can be difficult to uninstall MacKeeper from a Mac fully. These things have made many users unsure about whether or not to use MacKeeper.
However, it is important to note that in recent years, the company has made efforts to improve its practices and address customer concerns. However, it is still advisable to use caution with MacKeeper and to carefully consider the potential drawbacks before using it.
MacKeeper pricing policy
MacKeeper offers different pricing plans depending on how many Macs you want to use it on and how long of a subscription you need. You can choose from a monthly or annual subscription. The cost is $95.40 for the annual subscription for 1 Mac and $14.95 per month. Additional discounts or promotions may be available at different times. Additionally, the company offers a good price for a family package of 3 Mac licenses.
MacKeeper also provides a free trial with limited features, so you can try it and see how it suits your needs before purchasing the app.
Pros
✓

It offers a wide range of features for cleaning up, optimizing, and protecting your Mac.

✓

It includes built-in antivirus and anti-malware protection, which can help to keep your Mac safe from malicious software.
Cons
𐄂

MacKeeper has been criticized for its aggressive marketing tactics, which some users have found to be annoying.

𐄂

Mixed performance results: some users have reported that the app negatively impacted system speed.
---
CleanMyMac X vs. MacKeeper – Comparison Table
| | | |
| --- | --- | --- |
| Free version | (free for cleaning up to 500 MB of junk) | (free for limited features) |
| Price | $39.95/year | $61.80/year |
| Delete cache files | | |
| Delete browser cache | | |
| Uninstall apps | | |
| Find and remove duplicate files | | |
| Remove language files | | |
| Get rid of screenshots | | |
| Find and remove installation files | | |
| Manage startup programs | | |
| Find hidden files | | |
| Clean up email files | | |
| Analyze disk space usage | | |
| Auto app updater | | |
| Virus and malware scanner | | |
So, which is the best Mac cleaner app for you?
We provided a detailed comparison table of two popular cleaning apps for a Mac. Depending on what features are important for you and the price, you can choose the one that suits you most. You should also consider MacCleaner Pro from Nektony, which provides even more Mac cleaning and optimizing tools, like hidden file finder, folders merger, and the most accurate duplicate file finder. MacCleaner Pro costs $ 29.95 annually, which is lower than MacKeeper and CleanMyMac. You can try out MacCleaner Pro for free. Give it a try and you will love it!