Funter allows you to find any file on a Mac, both regular and hidden files. Searching for files with Funter is simple and fast.
1. Type the file name in the Funter search field.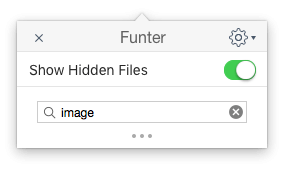 2. A list of files that match the search field will be displayed.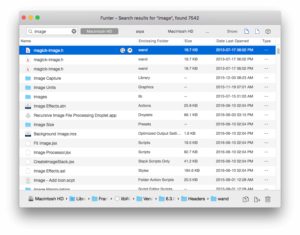 3. Click the arrow icon to view the file's location.