Funter is an app designed to bridge the gap of ability to work with hidden files on Mac. Funter allows you to:
---
Show hidden files
After launching Funter you get access to the app from the Menu Bar.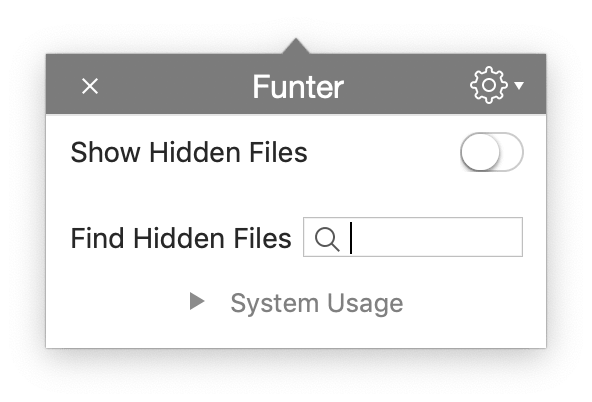 Use the slide button to show hidden files and hide them again.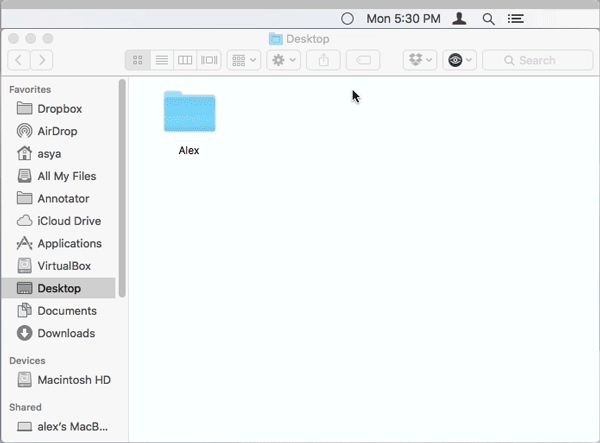 Note: Funter "remembers" the state after the relaunch.
---
Find hidden files
All you need to search for hidden files on your Mac is just to type the name of the file in the search field and press Enter.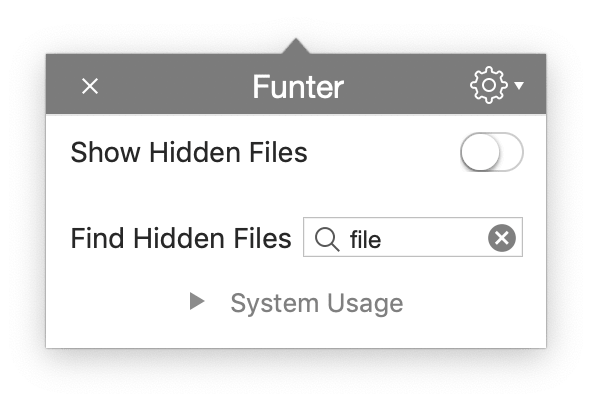 Funter allows you to choose a folder to search, shows all hidden files, regular files and files in package content. You can preview the files from Funter or forward them to the file location in Finder.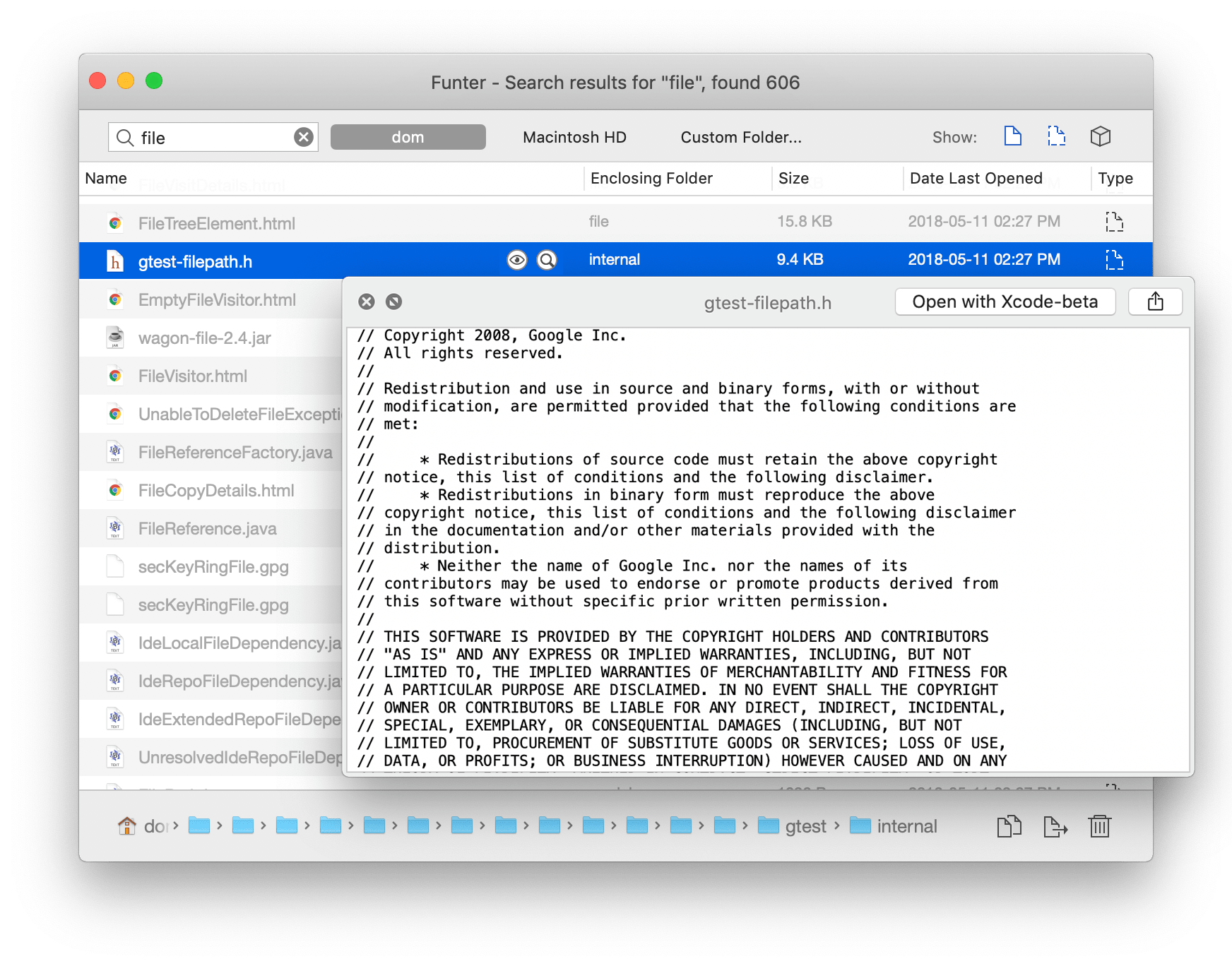 ---
Hide your files
Funter integrates with Finder and adds its own command to the context menu. Select a file and click on "Hide with Funter" from the shortcut menu or from the context menu to hide a file.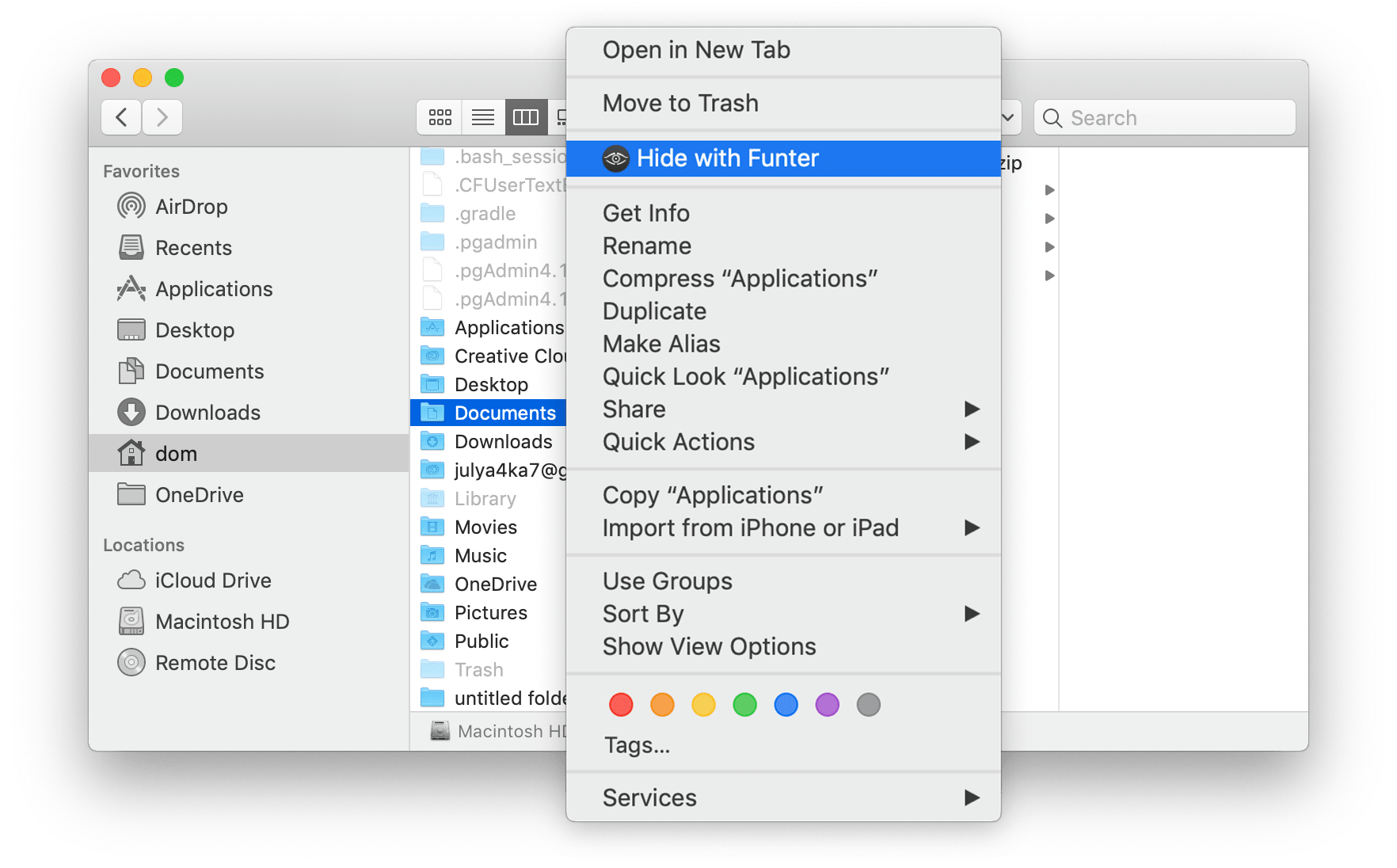 ---
Unhide hidden files
If you need to unhide hidden files on your Mac, use the context menu, but firstly, make hidden files visible. Enable "Show hidden files" in a Funter menu. Select any file or folder you want to unhide and click on "Unhide with Funter."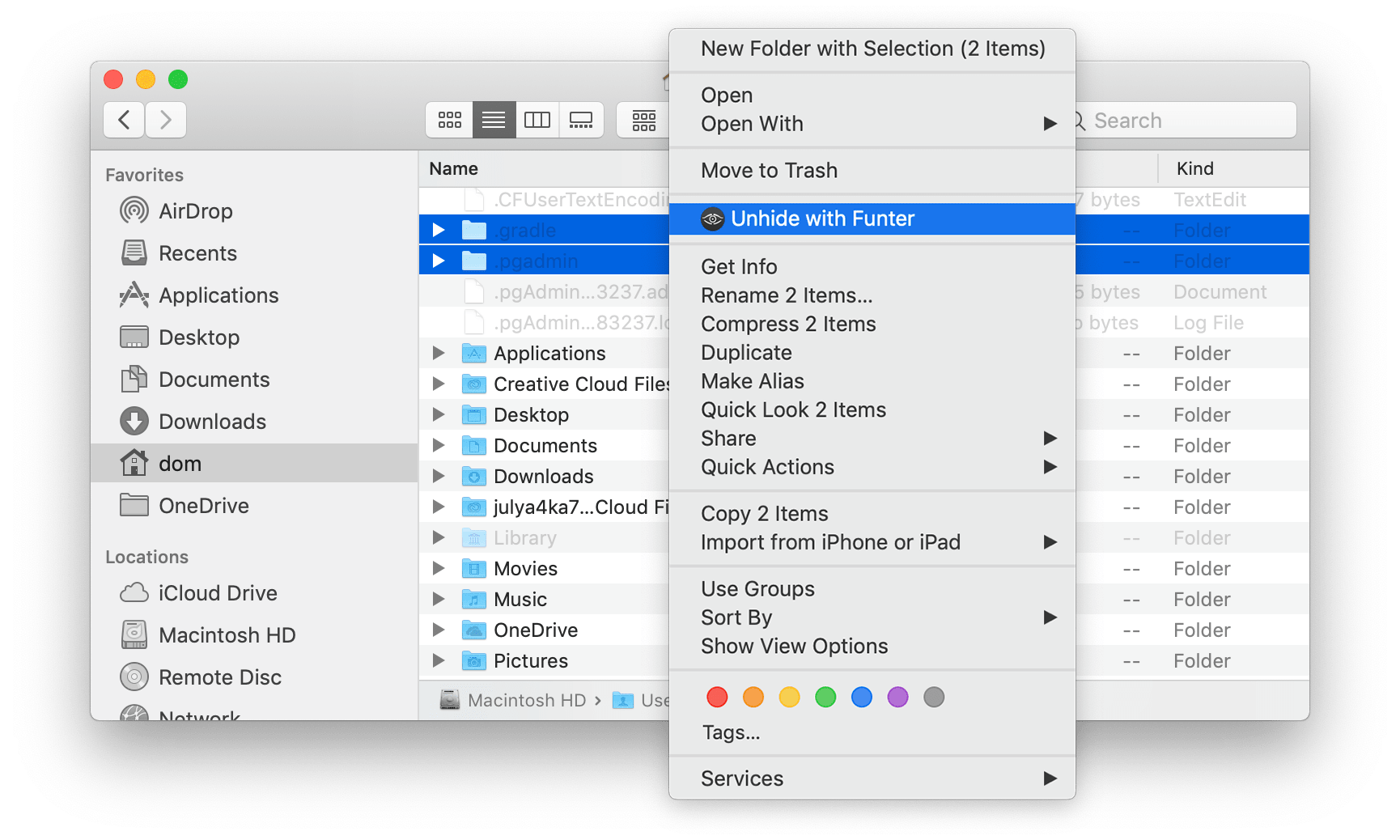 ---
Related articles about hidden files on Mac: