Do you use a standard Mail application? If yes – then this article totally worth reading. Often we receive letters, pictures, documents and other files attached to them. As well we frequently send emails with attachments. Did you know that all of these attachments are saved to your hard disk and take a huge amount of space?
In average per month, the average user gains around 500 MB of attachments stored on a Start Up Disk. The biggest problem is that 80% of users do not even suspect about it. Since they are stored in a hidden folder in the depth of the system.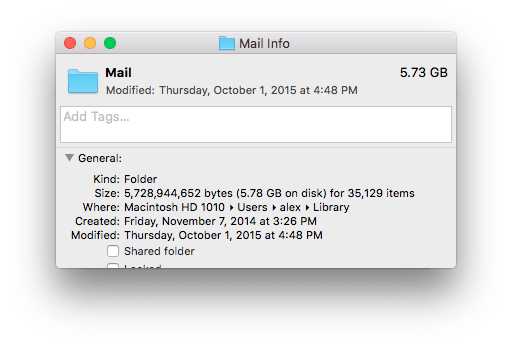 The path to this folder is as follows:
Users/<current user>/~Library/Mail
Tilda before the "Library" means that the folder is hidden. If you do not know how to display hidden files and folders, read this article:
Once you go to the Mail folder its contents can be safely removed.
As well this can be performed with Startup Disk Full Fixer. 
To do this, run the utility, analyze your disk, select Mail Downloads and click the Clean button.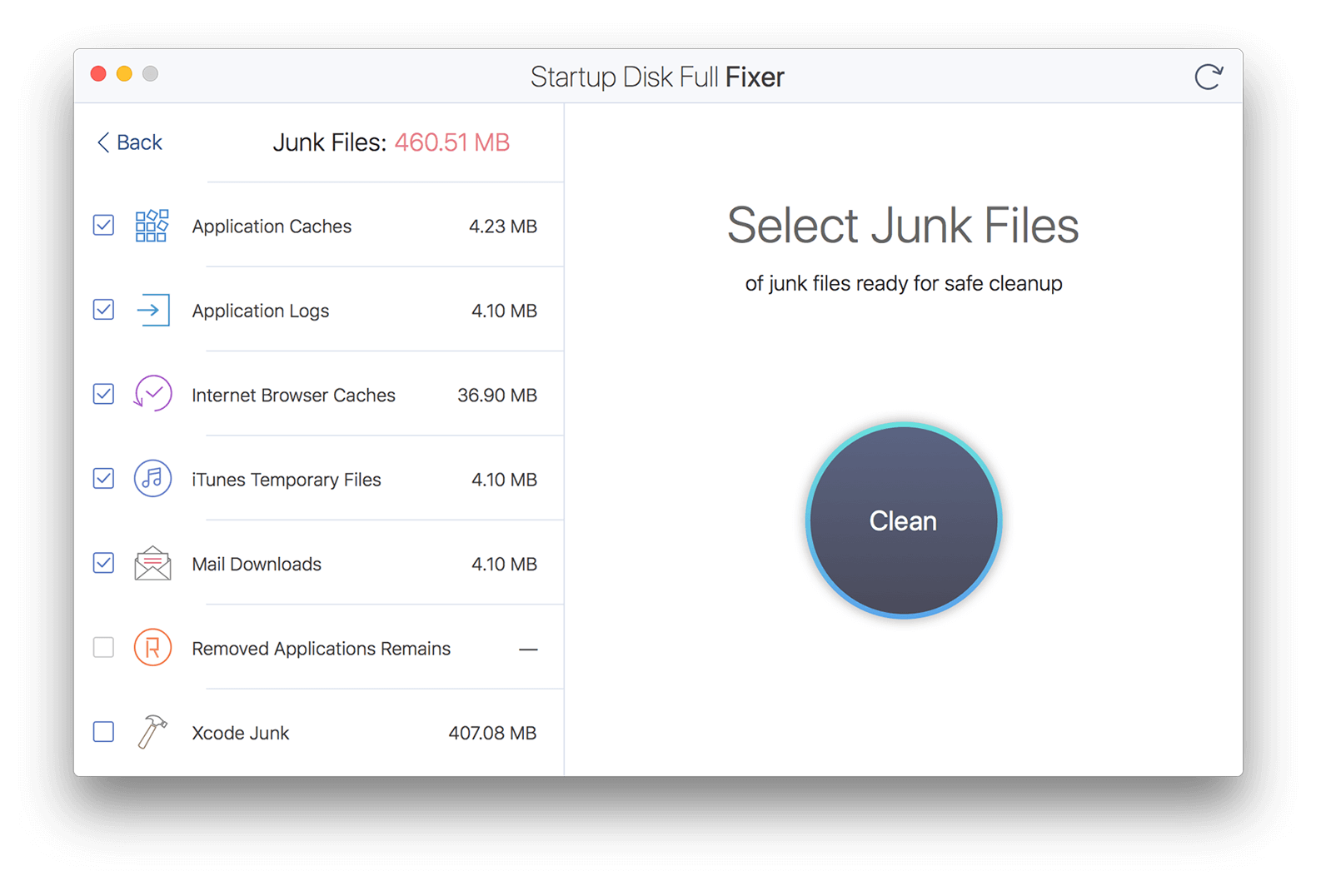 These files are sent to the Trash. Empty it and free up more space on your hard drive.