If you want to delete Garmin Express on your Mac because you wish to clean up your computer or for any other reason, read on to learn how to uninstall Garmin Express on Mac.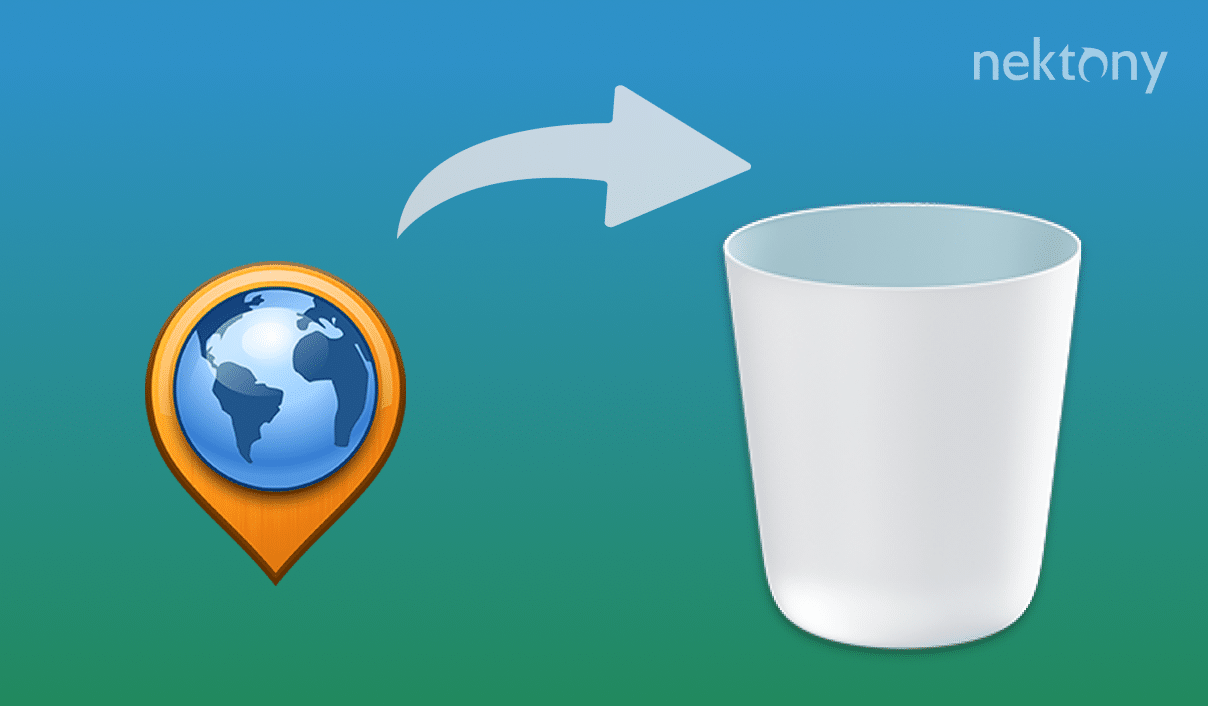 Contents:
---
Remove Garmin Express manually
All Mac users are likely familiar with the uninstallation method of dragging and dropping an icon to the Trash. However, if you want to remove the Garmin Express Mac application from your computer, this method will not delete the app completely. Due to the fact that every application creates service files on your disk, you will want to delete these service files in order to entirely remove an app.

Usually, the service files are stored in the user's Library folder. This folder is hidden by default to protect critical system files from accidental removal. Nevertheless, if the Garmin Express app's executable file has been deleted, its service files are useless and you can freely delete them. So, to remove Garmin Express from your Mac manually, take the next steps:
Quit Garmin Express.
Open the Applications folder in Finder → select the Garmin Express.app and drag it to the Trash. 
To get access to the user's Library folder, open Finder → in the menu bar click Go → Go to Folder → in the window that appears, type ~/Library and press Enter.  
Within the user's Library folder, find and delete all unneeded service file srelated to the Garmin Express application. Check for them in the following subfolders:

~/Library/Application Support

~/Library/Caches

~/Library/Preferences

~/Library/Saved Application State


Empty the Trash bin to complete the full removal of Garmin Express from your Mac.
---
Uninstall Garmin Express automatically
Alternately, you can automatically uninstall the Garmin Express software on your Mac in less than a minute. This is possible thanks to the App Cleaner & Uninstaller software tool, which allows you to delete Garmin Express entirely with just a few clicks. App Cleaner & Uninstaller scans your disk, finds applications and their service files, and removes them. With this tool, you can easily uninstall Garmin Express from your Mac using these simple steps:
Launch App Cleaner & Uninstaller.
Select Garmin Express from the list in the Applications tab. All its useless service files will be selected at once.
Click Remove.
Review the files you are going to delete and confirm the removal.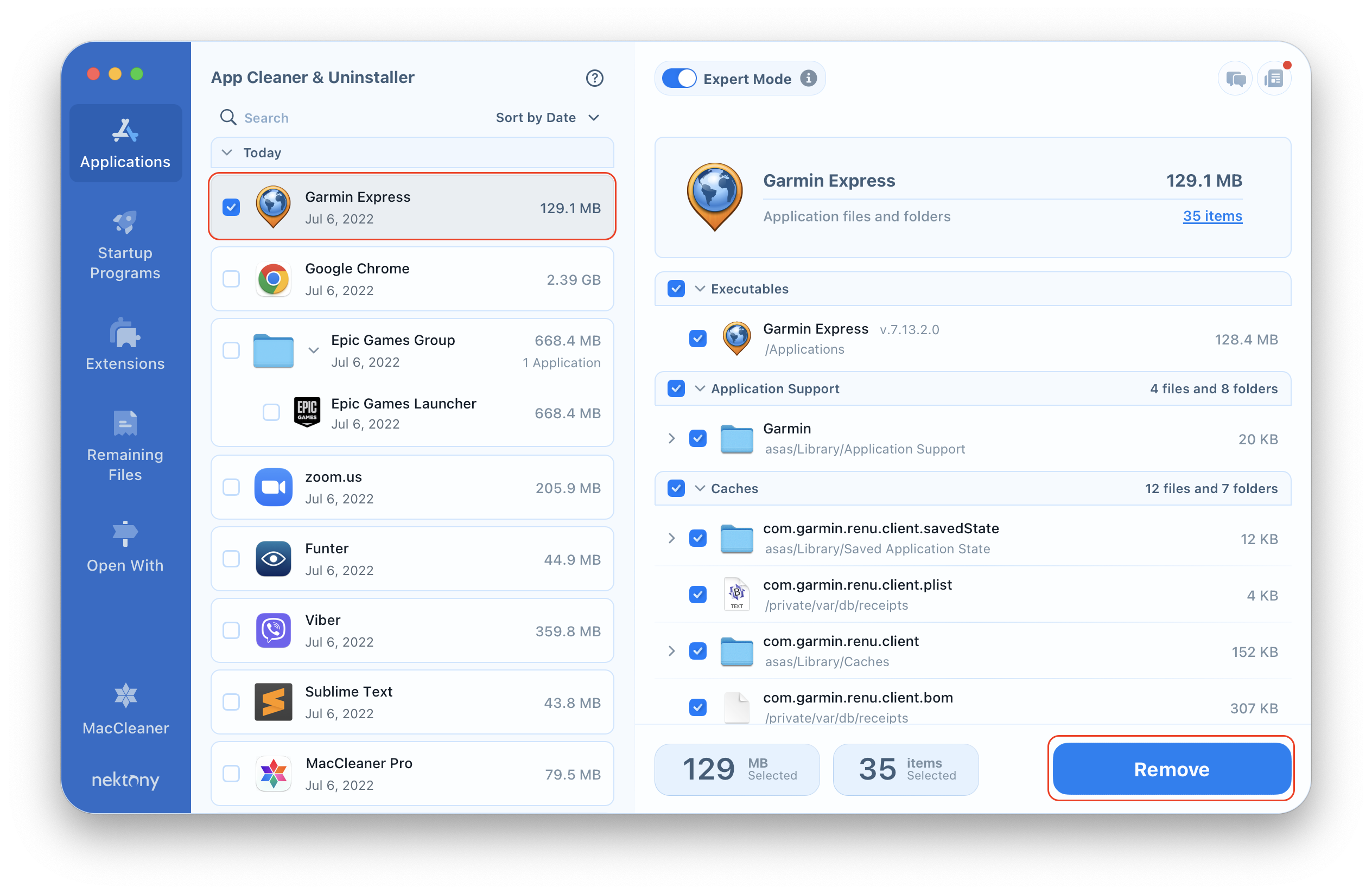 By default, App Cleaner & Uninstaller removes apps to the Trash. So to complete the Garmin Express app uninstallation, don't forget to empty the Trash.
---
Conclusion
Now you know two methods of uninstalling Garmin Express on a Mac. As shown above, applications create service files and store them on Mac's hard drive. But depending on the version of your application, the options you used, and how long you've used it, Garmin Express creates tons of additional files. Therefore, we recommend using App Cleaner & Uninstaller, which helps to completely get rid of useless applications and their service files.