XAMPP is an easy-to-use, lightweight development platform which contains Apache webserver as one of its main components. It is the number one solution for developers to create local web servers for testing and deployment purposes. Using this program, transitioning from a local test server to a live server is extremely simple, considering the fact that most server deployments use the exact same components as XAMPP.
Nevertheless, we have received many requests from our users about how to uninstall XAMPP on macOS. We've decided to release a comprehensive guide on how to uninstall XAMPP on Mac, either manually or using our App Cleaner & Uninstaller.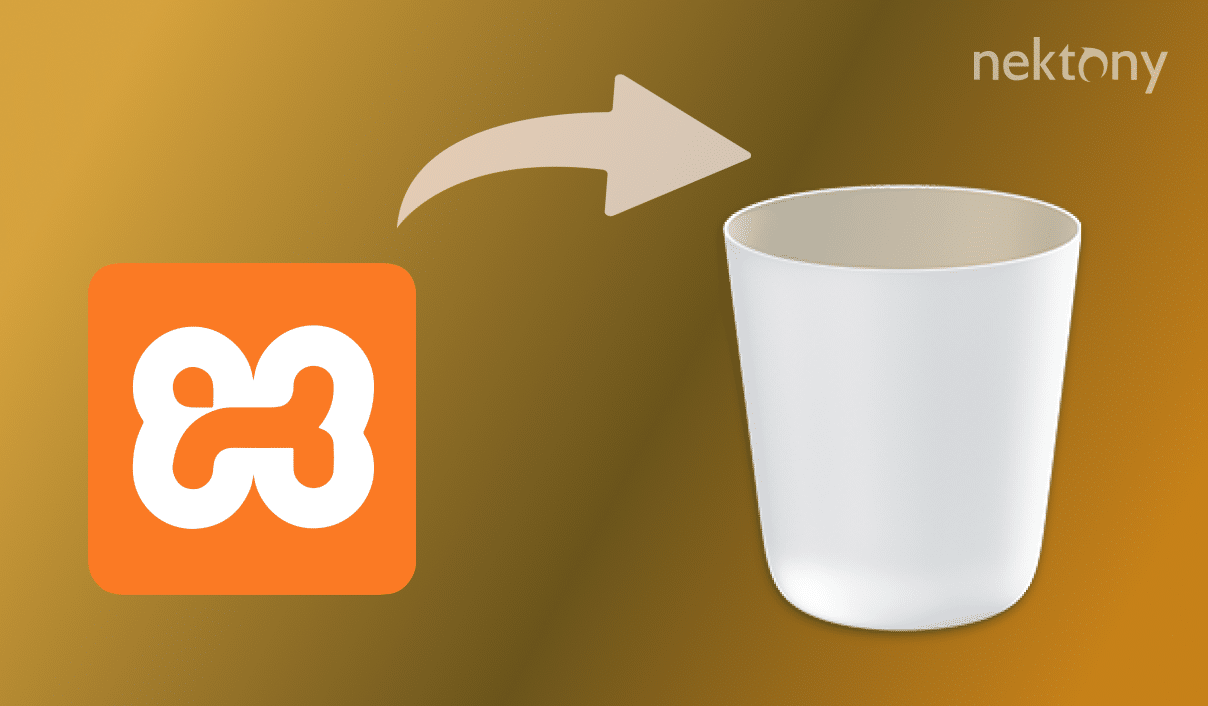 Contents:
---
Uninstall XAMPP Manually
If you wish to uninstall XAMPP on macOS, you would first need to end the process on your Mac before proceeding to extract the file to Trash.
End all XAMPP processes in your system.
Proceed to Finder within your macOS, and select Applications. After locating XAMPP, delete it by moving it to the Trash. Empty the Trash afterwards.

Delete any remaining cache and service files in the

~/Library

and press Enter.

folder. Head over to Finder → click on in the menu bar → → in the window that appears, simply enter
In the

~/Library

folder, enter XAMPP in the search box, and identify the remaining files you need to remove. You can also search for

.com.bitnami.stackman

as those files are also relevant to XAMPP.

In most cases, XAMPP-related cache and files will be found in the following folders:
~/Library/Application Support
~/Library/Saved Application State
~/Library/Preferences
~/Library/Caches
~/Library/Cookies
~Library/Logs
Searching for files yourself can be somewhat time-consuming. As an alternative to deleting them manually, we have a hassle-free method to eliminate those files. App Cleaner & Uninstaller is a software tool designed to do all of that hard work for you instead.
---
Uninstall XAMPP using App Cleaner & Uninstaller
Using our software, you will save yourself time and hassle, and instead, enjoy uninstalling files from your Mac in just a few clicks. App Cleaner & Uninstaller is an application that will keep your system clear of cache, which builds up even while you're unaware of it. Secondly, it simplifies the process of uninstalling files, not only saving you time but also ensuring complete removal from your Mac.
Start by ending the XAMPP process in your system.
Launch App Cleaner & Uninstaller on your Mac. it will scan your applications with their support files, extensions, and anything cache-related.
Select XAMPP from the list of applications. If you switch on the Expert mode, you will see all of the files related to the programm.

View the summary of XAMPP and proceed to click on the Remove button.

---
Conclusion
That's it! You are done. Simply empty the Trash, and XAMPP has been completely deleted from your macOS. As you can see, using App Cleaner & Uninstaller, the whole process becomes straightforward, efficient and quick. Be sure to check it out below! Make use of it now, and always have it at your disposal to remove applications you no longer need.