1. Get the summary of applications, extensions and remains on your Mac
Find out how much space your applications and extensions take up on your Mac, the number of startup programs that launch automatically when you run your Mac, and how many files of previously-removed apps still eat up your disk space. Then delete all unwanted programs and their service files completely and safely.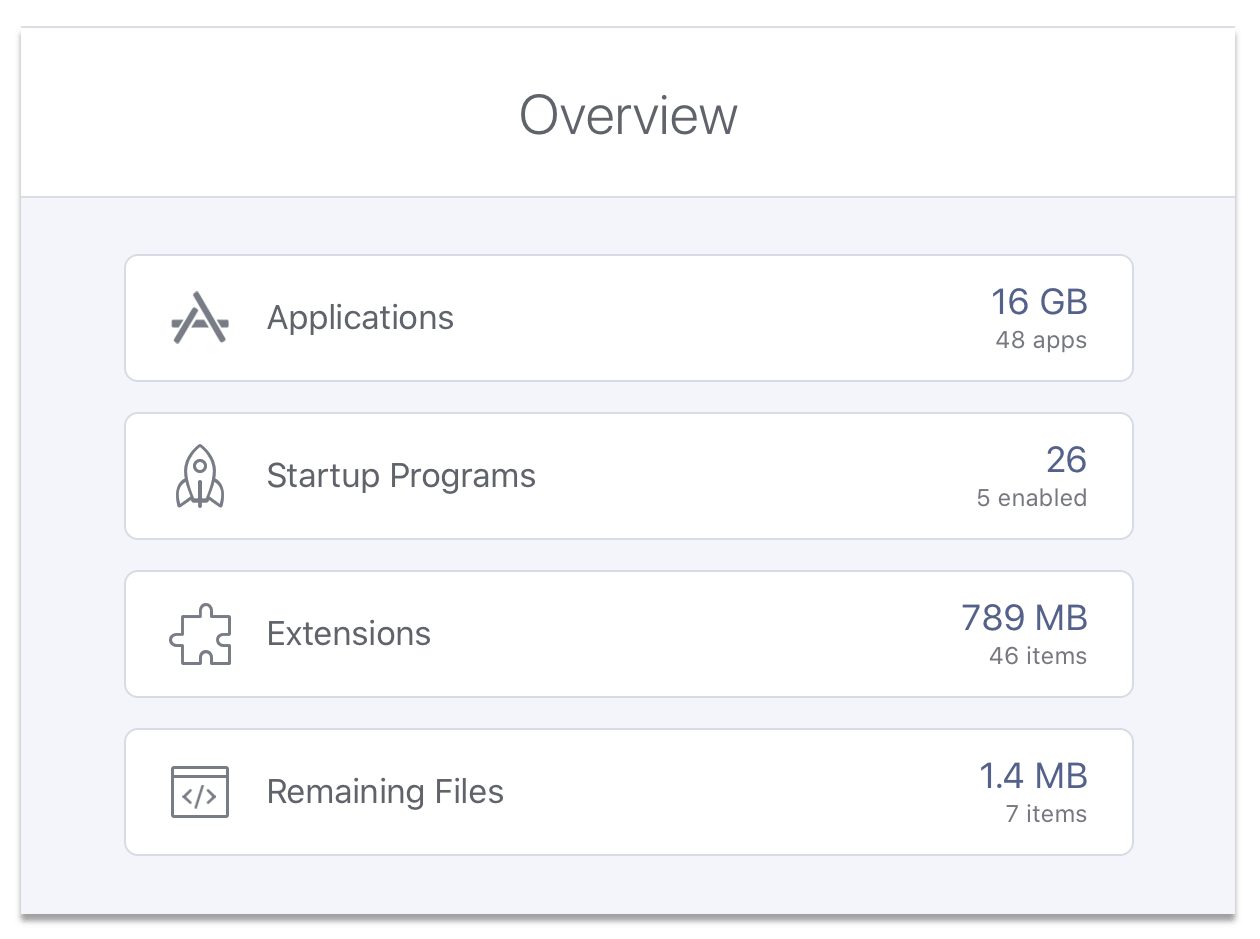 ---
2. Preview a list of all applications installed on your Mac
Special options are provided to help you to filter your apps, sort them or search by a specific name. Now you can better understand which apps take up the most space on your disk and which apps have been unused for a long time, and uninstall them without regrets.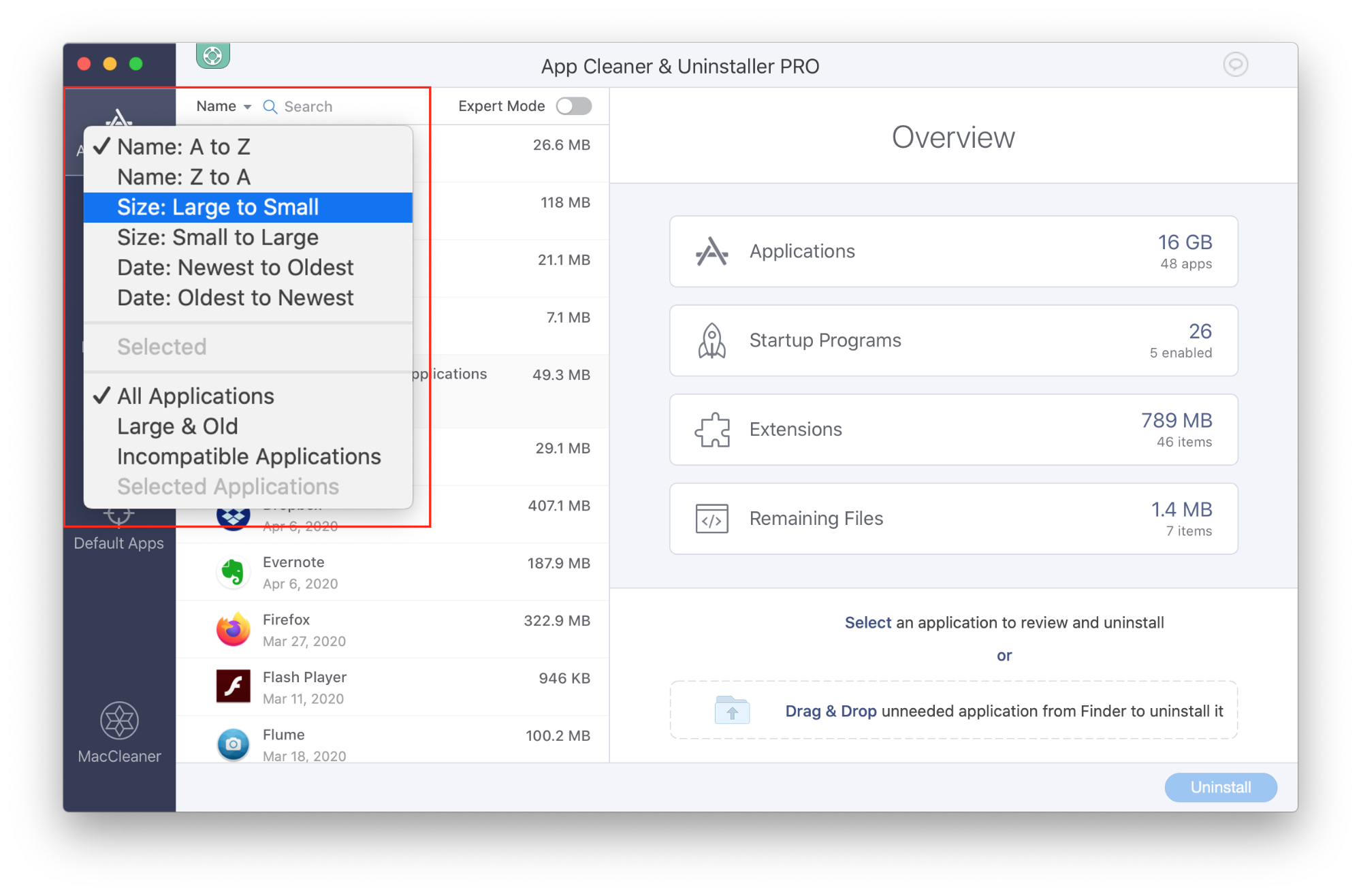 ---
3. Uninstall apps completely with several clicks
All you need to uninstall apps is to select them from the left panel and click the Uninstall button.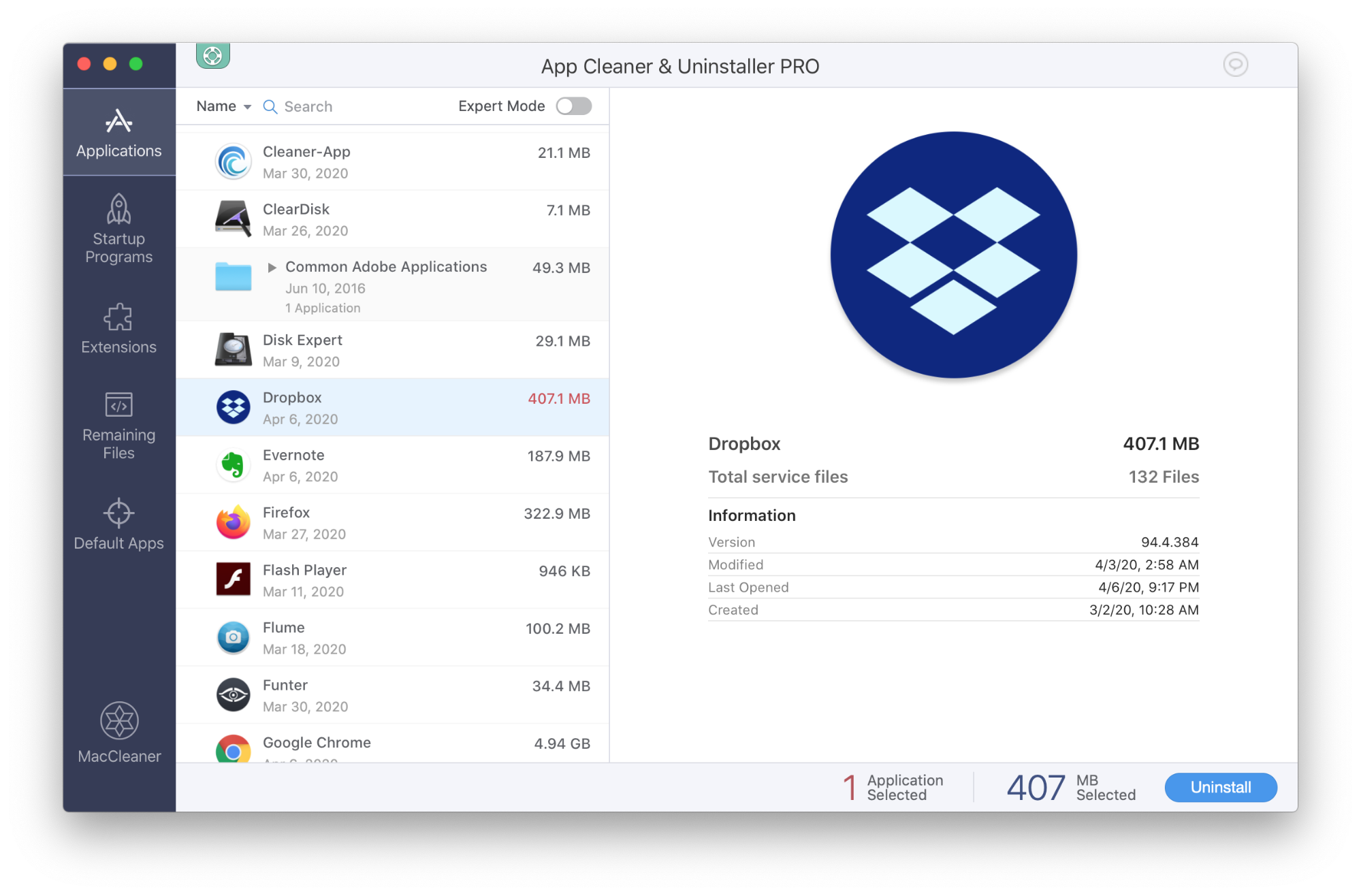 If you use the Expert mode, select the whole application and click the Remove button.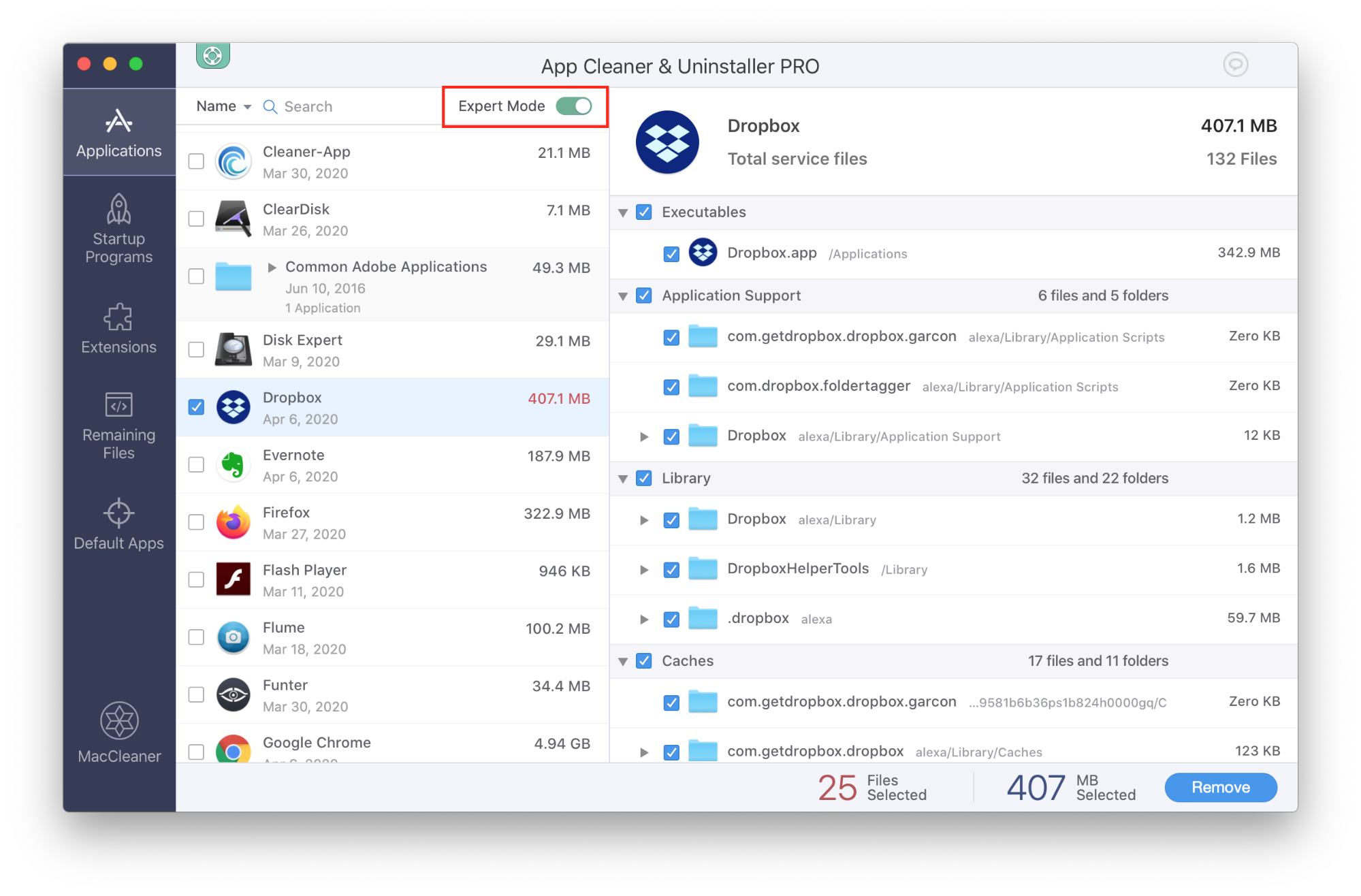 Also, you can delete unneeded apps by dragging and dropping them from Finder to the App Cleaner's window or directly to the App Cleaner's icon in the Dock panel.
---
4. Reset your apps by removing only associated service files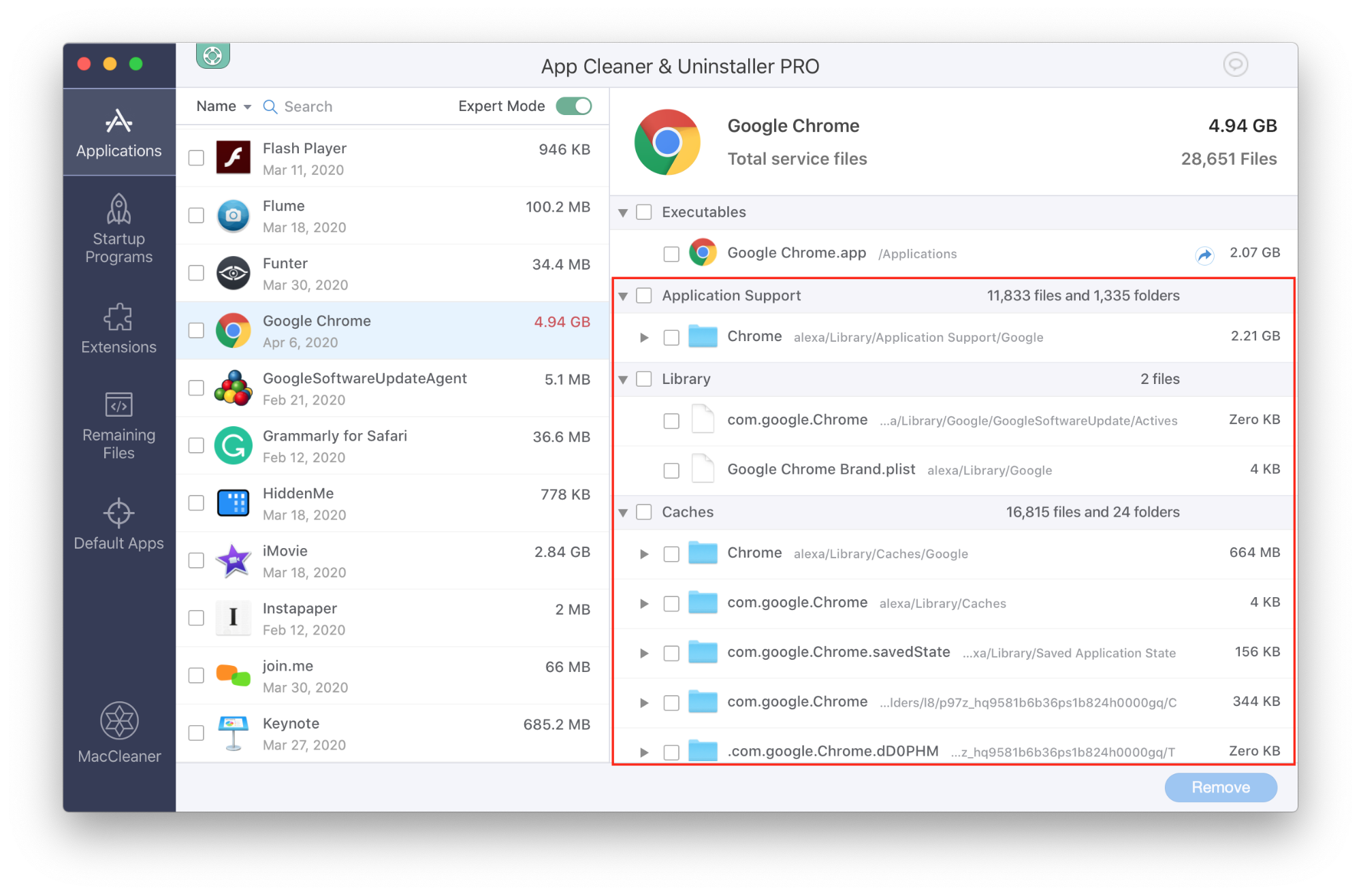 It can be horrifying to learn how much space app service files can eat up on your disk. You can reset your apps with App Cleaner & Uninstaller, which provides a straightforward way to remove only the apps' associated files including caches, log files, preferences, crash reports and so on.
---
5. Find out which extensions make your Mac run slowly
A large number of widgets, web browser extensions, Internet plugins, and other extensions may be why your Mac is getting slow. With the Extensions section, you have another pane where you can manage extensions in order to optimize your computer's performance.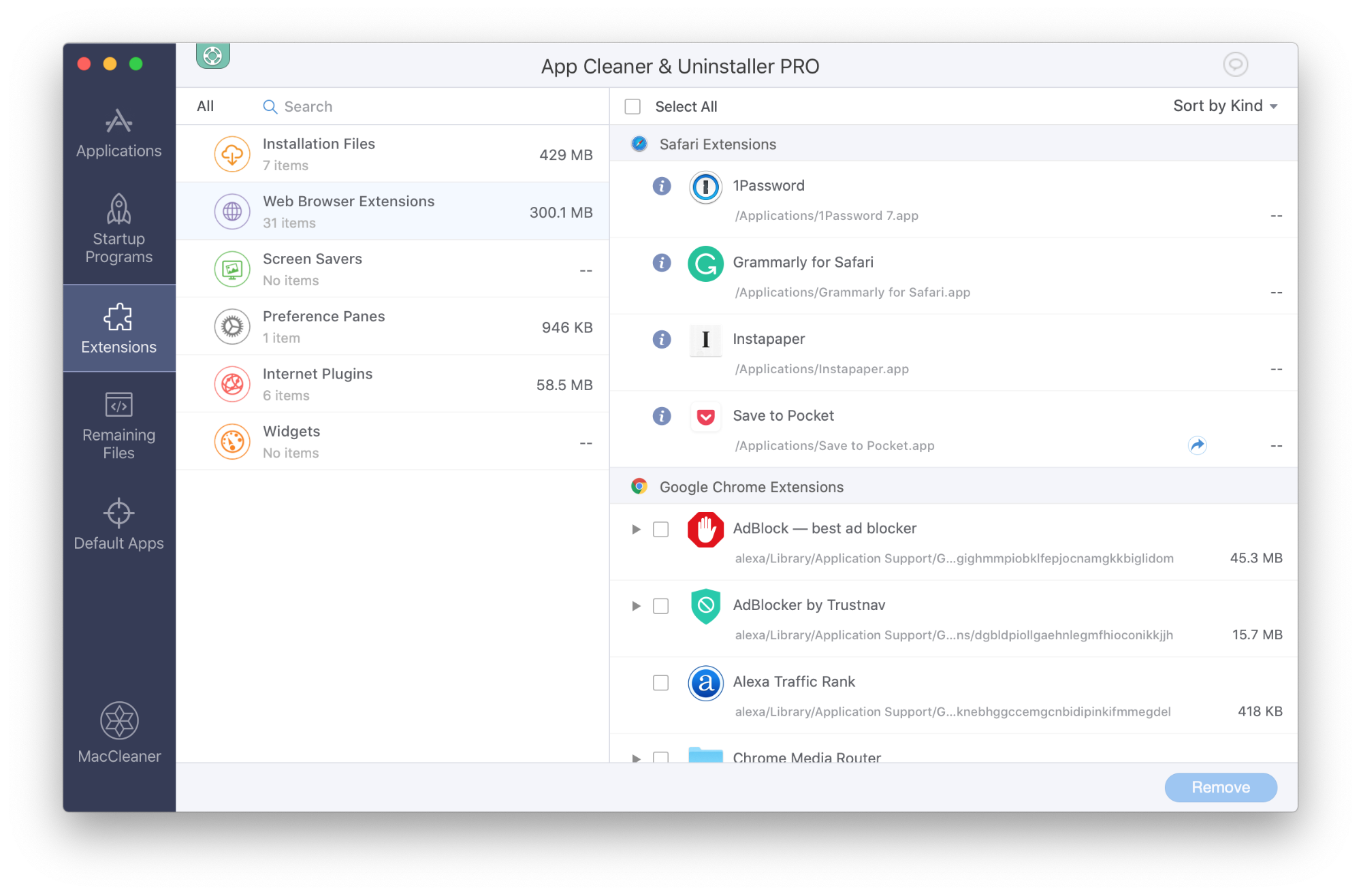 ---
6. Check for unneeded Startup Programs
Another reason why it takes a long time to reach the first screen when you boot your Mac is startup items. Startup items are the programs that run automatically once you log in. In the Startup Programs section, you can view the list of all Login items, Launch agents and system daemons. You can easily disable or enable them, or even completely remove some of them.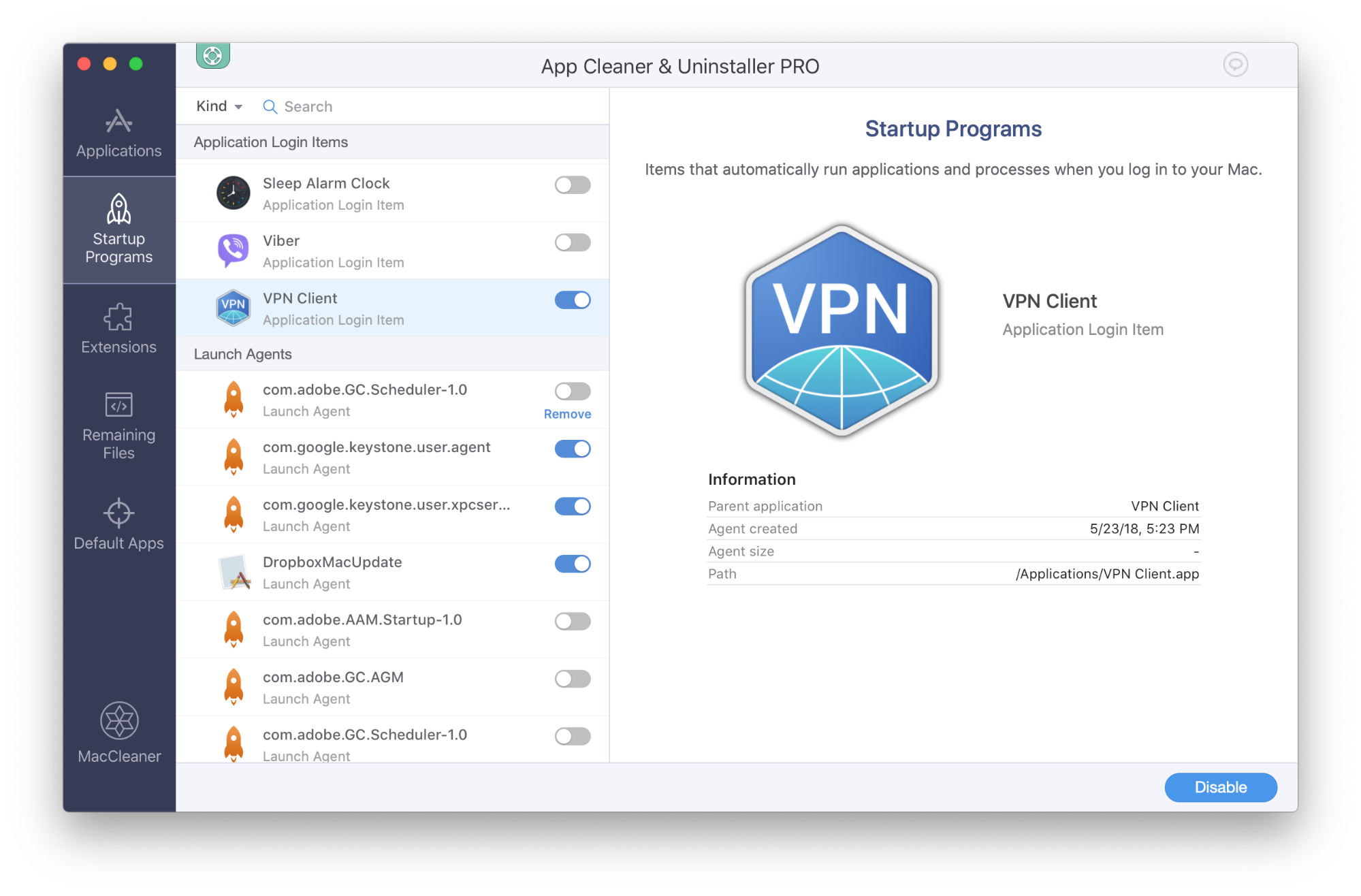 ---
7. Clean residual cache system files left by uninstalled apps to make room on your Hard Drive
In the Remaining Files section, you can preview and manage service files left on your disk from removing apps manually to the Trash.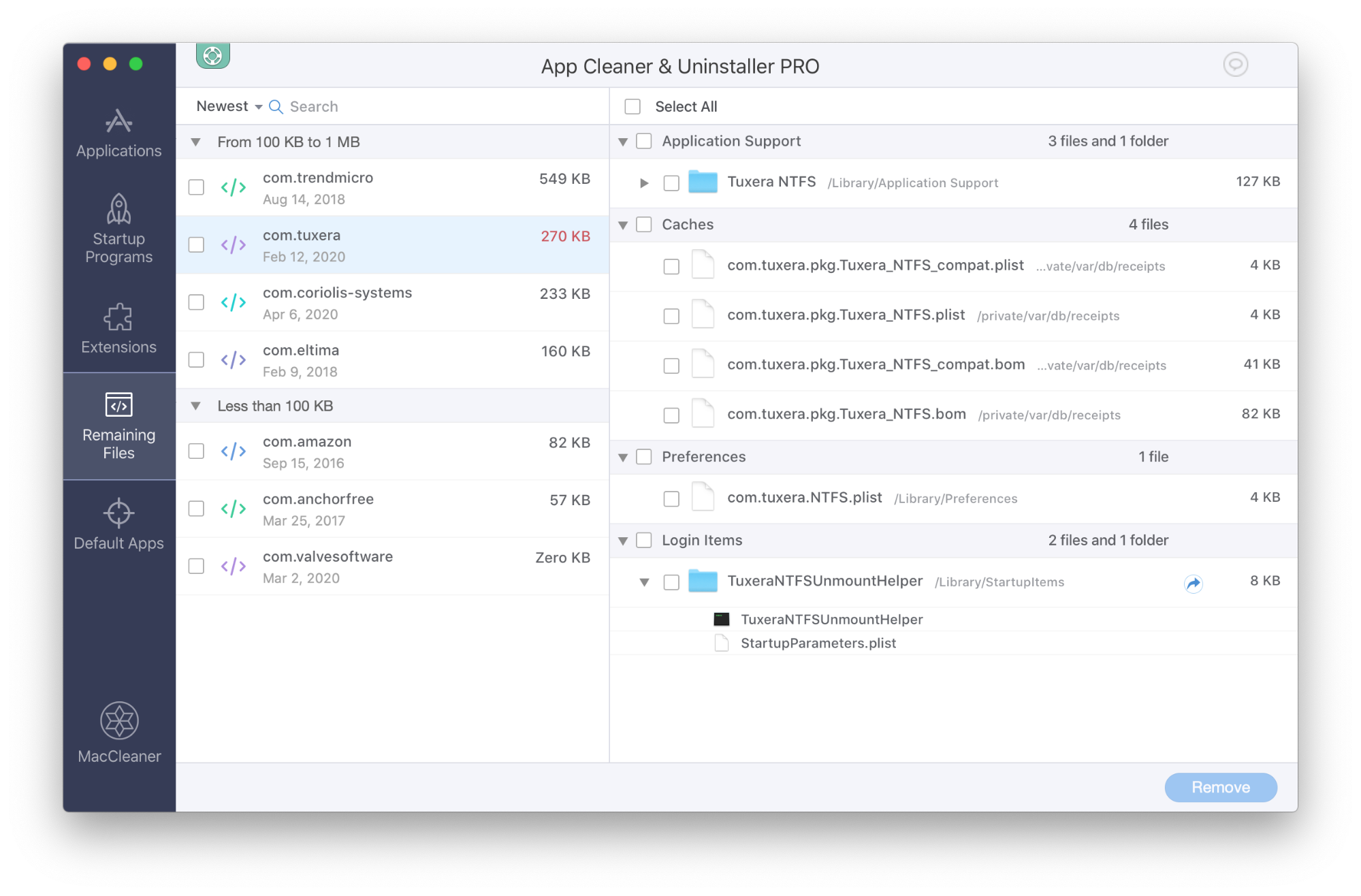 ---
8. Change the default application that will open specific extensions
There are default apps that are used by your system to open different types of files. For example, you may not want to use Google Chrome for Html files, but rather Safari to open web pages. Or you want to automatically open images in a Photo editing app instead of the Photos app. In the Default Apps section, you can quickly change those apps for each type of file extension.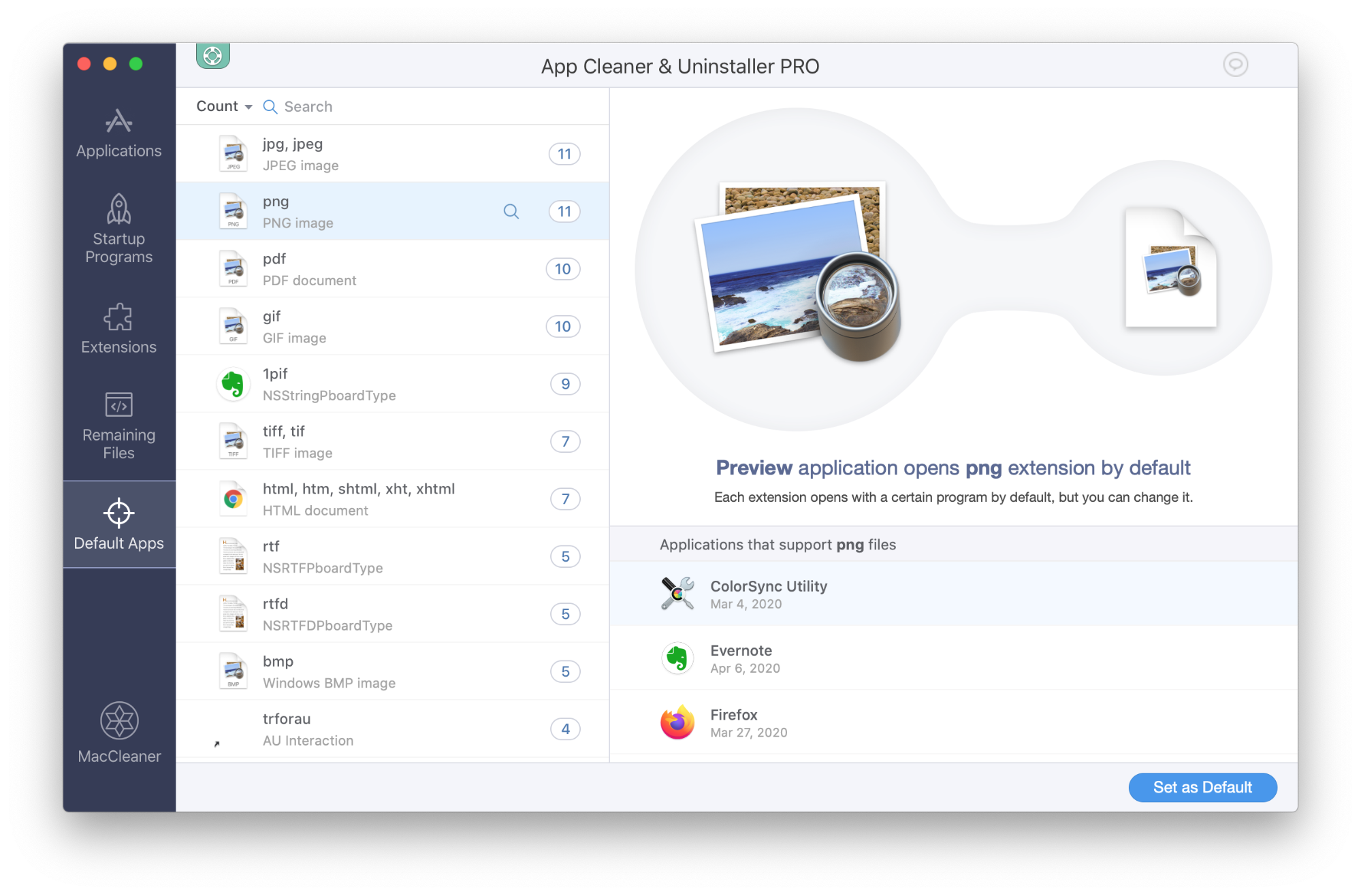 ---
Articles you may be interested in: