App Uninstaller – Product Tour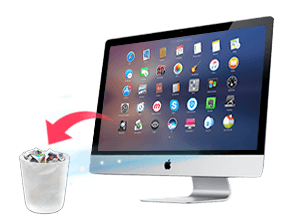 1. Just launch the app from the Applications folder (it is not available from the Launchpad as "uninstall" is a banned word in macOS) and it immediately will start scanning your applications.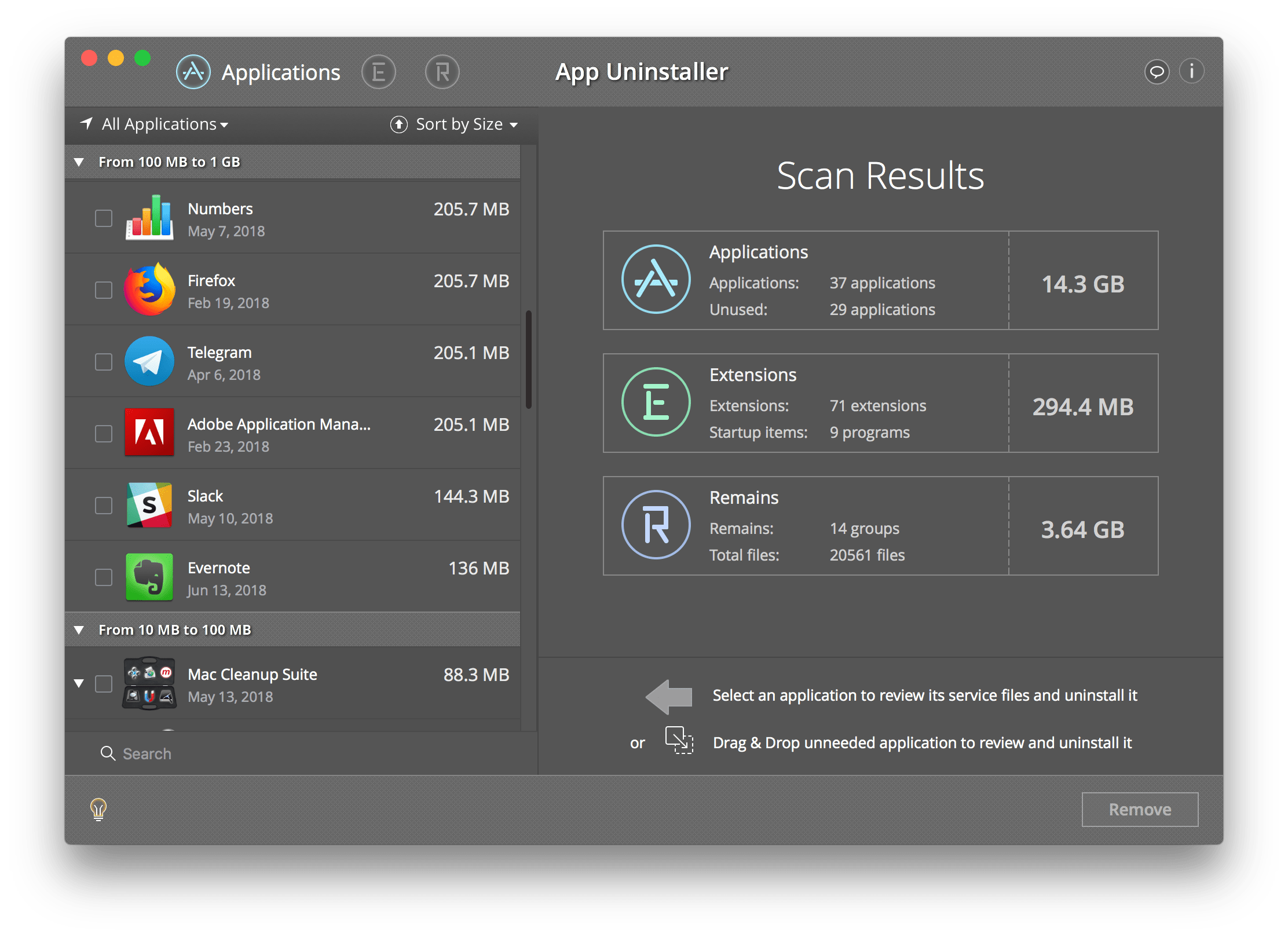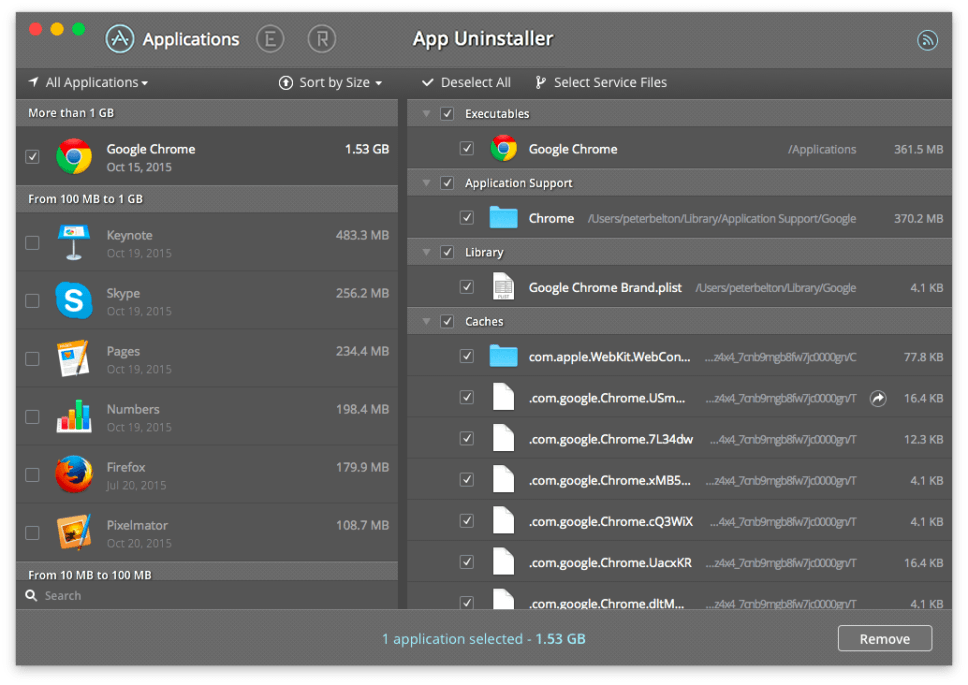 2. Select all the apps you want to delete. App Uninstaller finds all service files and shows extensions supported by the selected apps.
3. Delete Remains. Remains are the leftovers of the apps that were left on your Mac after being deleted in a usual way – by dragging and dropping to the Trash.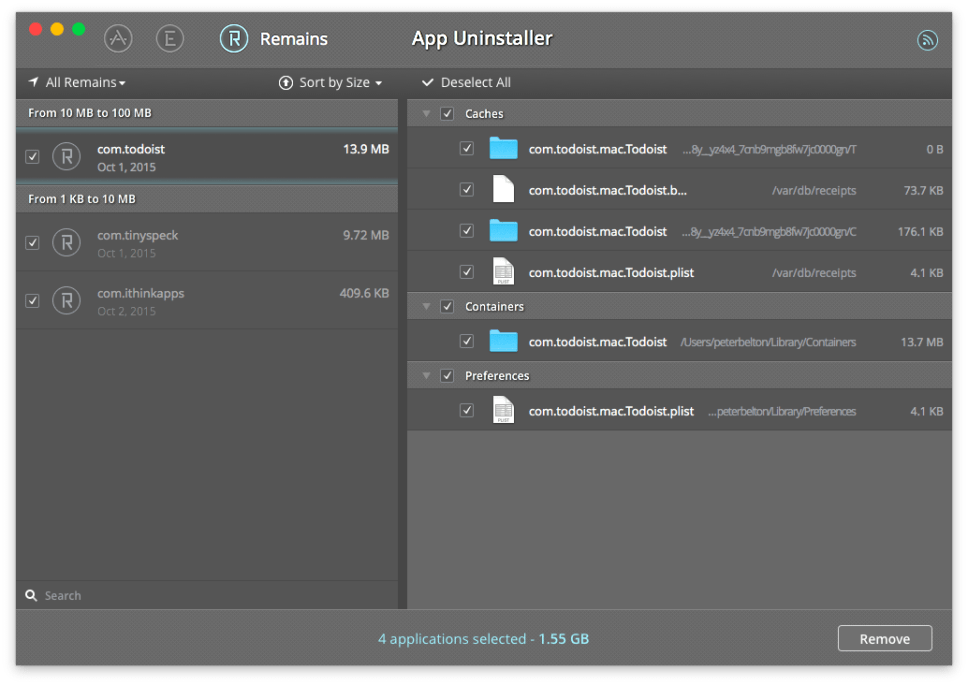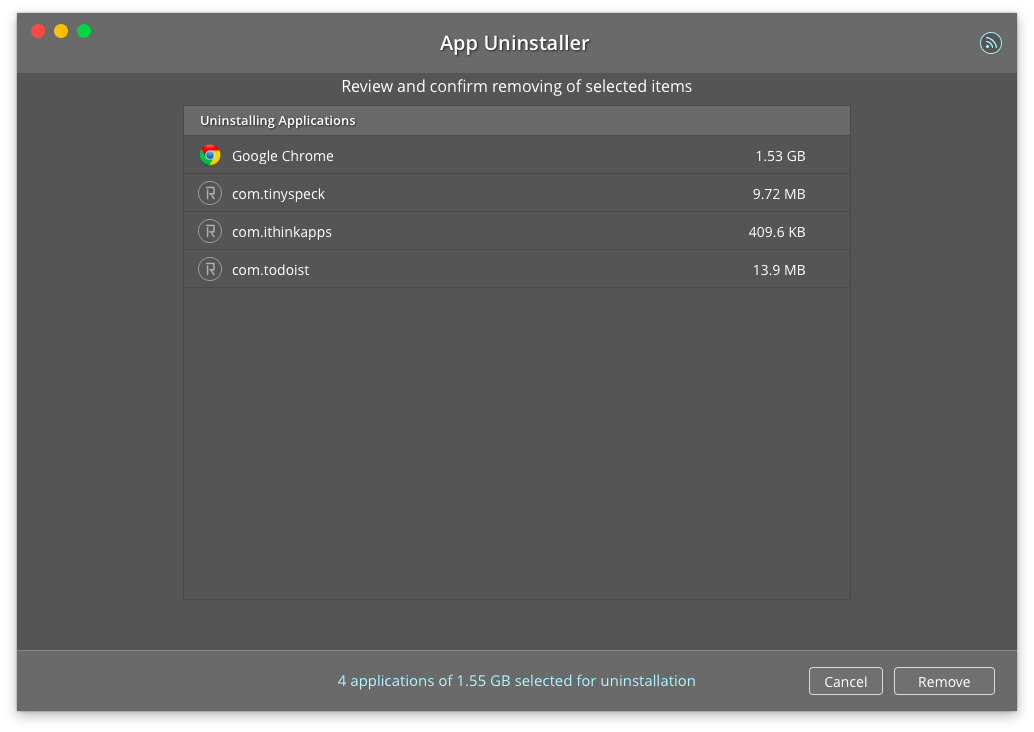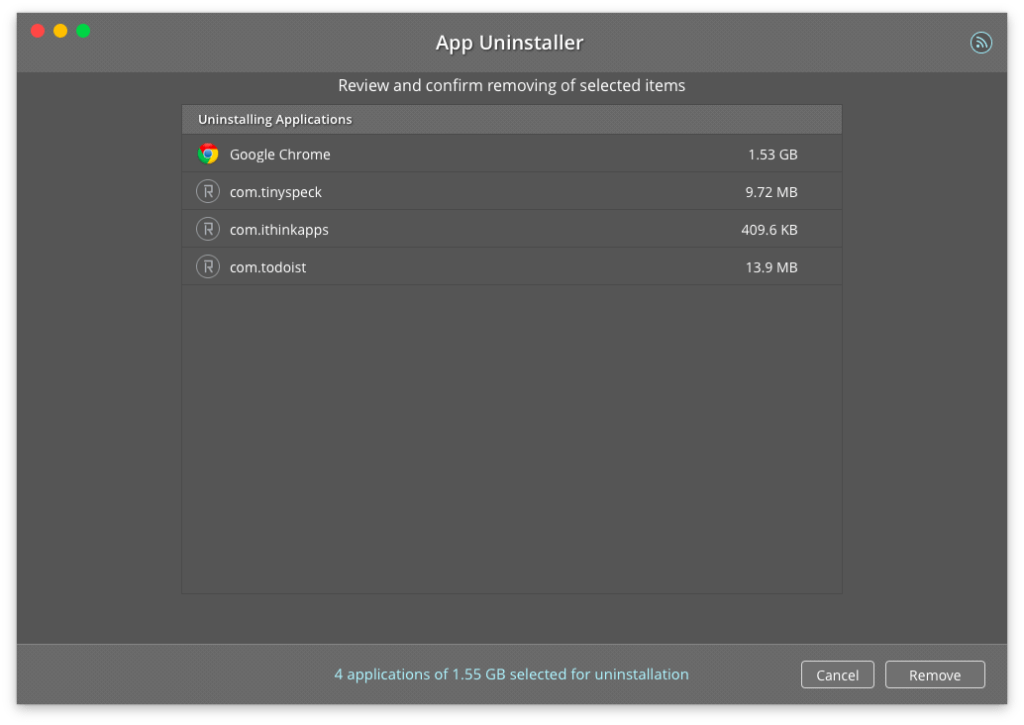 4. Confirm the deletion by clicking the Remove button.
Uninstall applications on your Mac completely!

App Uninstaller