To cleanup browser data you should do the following. Let's consider Google Chrome:
Launch browser
Go to History section (⌘+Y) or Menu (top right corner)->History and Recent tabs->History
Click on Clear browsing Data
In appeared window specify everything you'd like to cleanup and time period.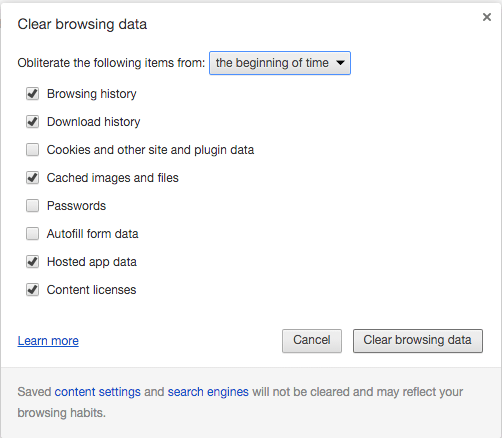 Browsing history – saved data about all visited pages.
Download history – data about downloaded files.
Cookies and other site and plugin –  files used by specific websites to recall you once you visited them again. E.g. Facebook does not ask you to enter login and password every time you enter the website.
Cached images and files – remembers images and other files, downloads them from your Mac (not from a webserver), that increases loading speed already visited.
Passwords – data about saved passwords.
Autofill form data – data about previously completed fields in webforms.
Hosted app data – data of apps added to Chrome via the Chrome Internet Store, for example from local Gmail Offline storage.
Content licenses – prevents Flash Player to play previously viewed content such as movies and music purchased. Before you sell or gift your computer to someone, be sure to perform this operation.
5) Click on button Clear browsing data
If you use Clear Disk app, you can quickly clean the hardest browser data without loosing passwords and other data necessary for easy surfing.
To perform it
launch Clear Disk
Scan Caches
Find caches of used browser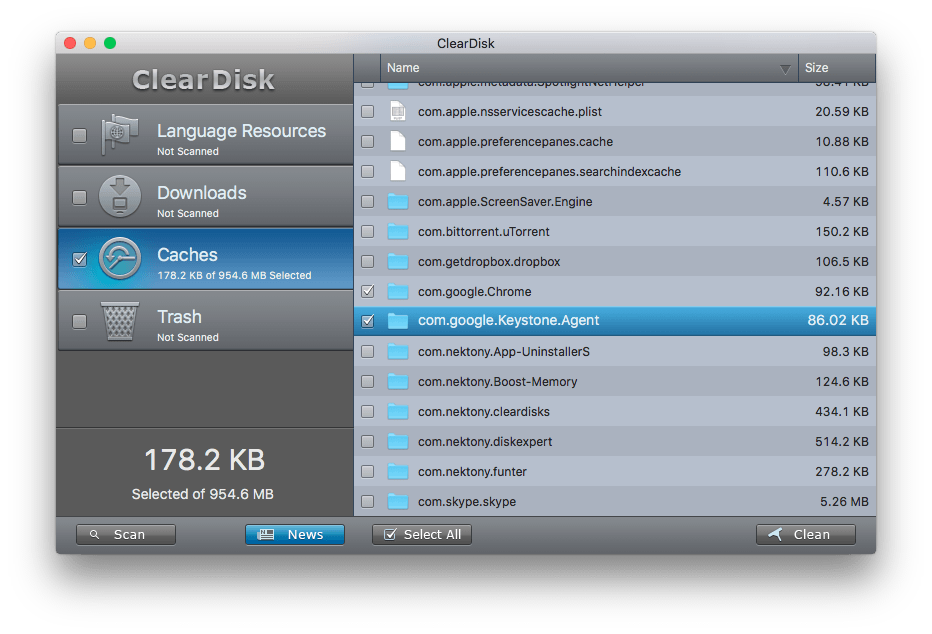 Select them and press Clean.