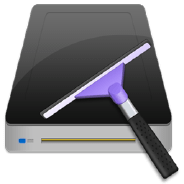 ClearDisk
Cleanup your Mac in minutes.
Keep your Mac fast and clean from system junk files.
MacCleaner PRO:
ClearDisk + 5 apps to cleanup Mac

Get ClearDisk in MacCleaner PRO Bundle
Uninstall applications with no leaving remains
Remove useless duplicate files and folders
Analyze your disk space usage
Find the bulkiest content on your disk
Find and operate hidden files
Clean up your Mac from junk files
Monitor memory usage by apps
Free up inactive RAM and speed up your Mac






$38.96 total value.
Buy for only $24.99