Often, most entertainment sites or sites of distracting subjects are blocked by the network administrator at schools. In this article, you will find ways on how you can unblock sites at school using different tools and services.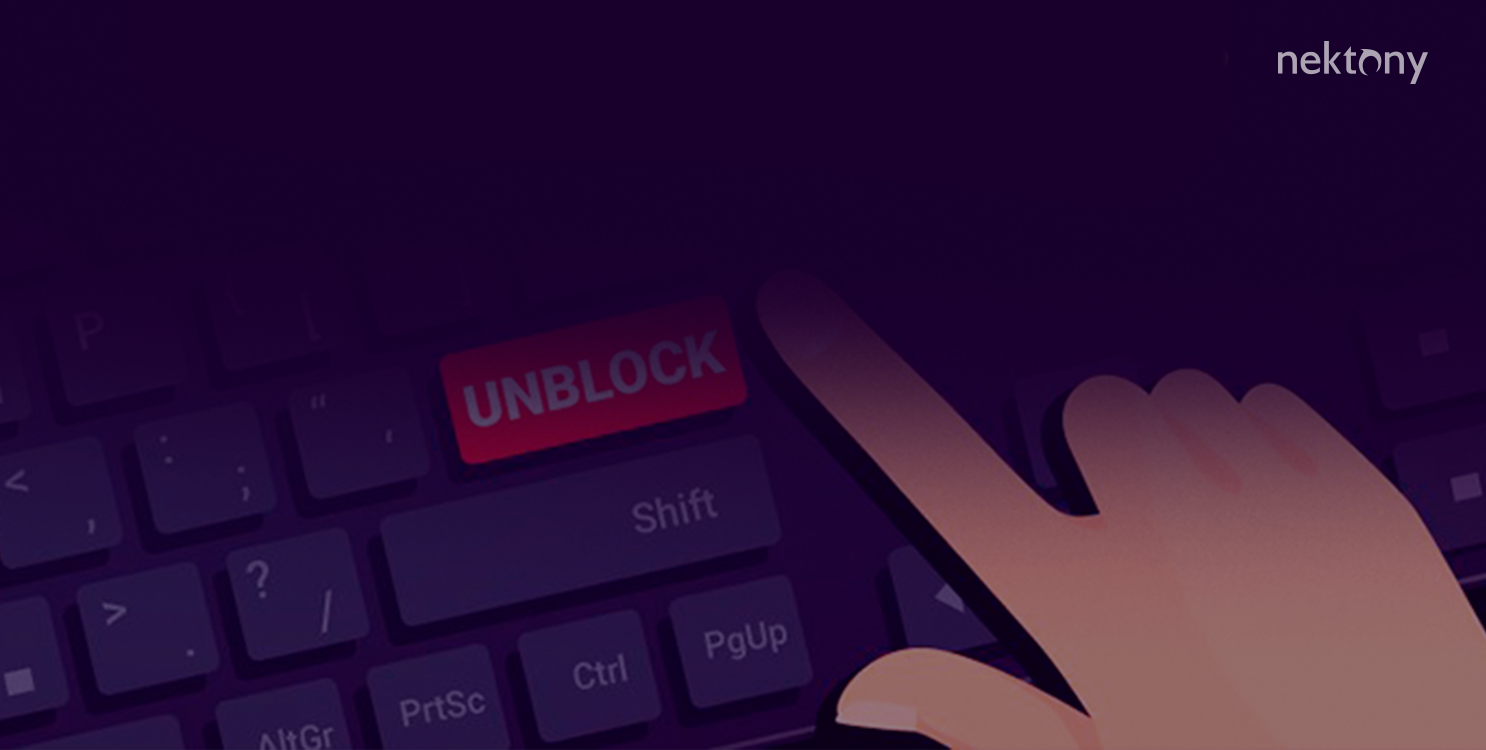 Contents
Accessing cetrain websites at school
There exists various tools utilized for the purpose of preventing access to websites within a school setting. As an illustration, a filter could be directly implemented onto the school's computers. The fundamental concept behind the functioning of such a filter is as follows: upon making a request to access a specific site that pertains to distracting subjects, which have been included in the list of restrictions, the connection will be disrupted, resulting in the display of a connection error. However, the process of installing a filter on each individual computer is both time-consuming and demanding, involving the procurement of a group of licenses for the school, which can prove to be highly costly. Therefore, in the majority of cases, a single filter is installed within the school's server environment. Whenever a user attempts to visit a blocked website, they are presented with a distinct window containing information indicating that the site is prohibited and currently unavailable to them. 
Blocking websites at school is not reasonable, as it may happen that you have a few free minutes and would like to check your social network accounts, important messages, or open any site, which is in most cases blocked by the network administrator. So instead of searching for free unblocked music sites at school, we invite you to learn some easy tips on how to unblock sites at school. The practice of preventing access to websites at educational institutions is not justifiable, as there may be occasions when one has available time and desires to access personal social media accounts, important communications, or any other website, which is typically restricted by the school's network supervisor. Thus, rather than seeking out unrestricted music websites while at school, we would like to extend an invitation to discover simple methods to circumvent website blocks while on campus. 
---
Top ways to unblock websites at school
Use Proxy to unblock websites on school
Web Proxy is a kind of application installed on a web server, which acts as a medium between you and the website. It is simple to use. Just find any free proxy website, open it, enter the address of the necessary site into the special URL field and click the Go button. You will access the site by using a "foreign" IP address.
Web proxies are often used to:
Bypass filter administrator's restrictions and access certain sites
Surf anonymously and hide your IP address
Unblock geo-restricted websites
Test online services in different locations
Here is a list of free proxy services you can try to unblock movie sites at school, social networks or other sites.
https://www.proxysite.com/
https://zendproxy.com/
https://www.filterbypass.me/

If you are interested in how to unblock sites at school without using a Proxy, then continue reading to learn more ways.
---
Use web browser extensions to access blocked websites
Some browsers can bypass restrictions without a need to download third-party programs. There are built-in browser tools and some popular free add-ons which can be used as school site unblockers.
Compression mode. The simplest, but nevertheless, still effective method. You just turn on the traffic saving mode, for example, in Opera and visit the sites you need.
Stealthy. The extension is used to change your IP-address to a foreign one. This is achieved by using special proxy servers, and the extension automatically selects the fastest server from the list for your location.
Hola Unblocker. This is a special service, which is aimed to speed up the Internet connection and give users access to any sites, regardless of their country of residence.
FriGate. Opens sites blocked by the system administrator of your school, network or provider. With friGate, you can simply and reliably open any site without losing a speed.
The list of extensions for browsers that help solve problems with free access to sites can be continued, but this does not make sense since you can find them on Google marketplace and choose the one you like.
---
Use VPNs to unblock websites
Let's say that your browser does not support plug-ins and extensions. In this case, you can use a VPN.
When using a VPN, your system connects to a remote server located in another country through a secure tunnel. The information passing through this tunnel is completely protected. Because the VPN service connects you to an external server, this allows you to avoid site-blocking. In addition, when you connect to a VPN, you also receive a new IP address.
Pros. VPN-programs allow you not only to open blocked sites, but also allow you to search anonymously and hide your online activity. Also, with a VPN you have unlimited traffic and a high connection speed.
Cons. You will have to download and install additional software on your device.
You can learn more about VPNs in our previous article or immediately download the VPN Client app for Mac and get a free 7-day trial period.
How to unblock school sites using the VPN Client
Download VPN Client from the App Store and launch the app.
Register your account using your valid email address.
Choose the VPN server and click to connect.
The program will change your IP address and allow you to unblock websites.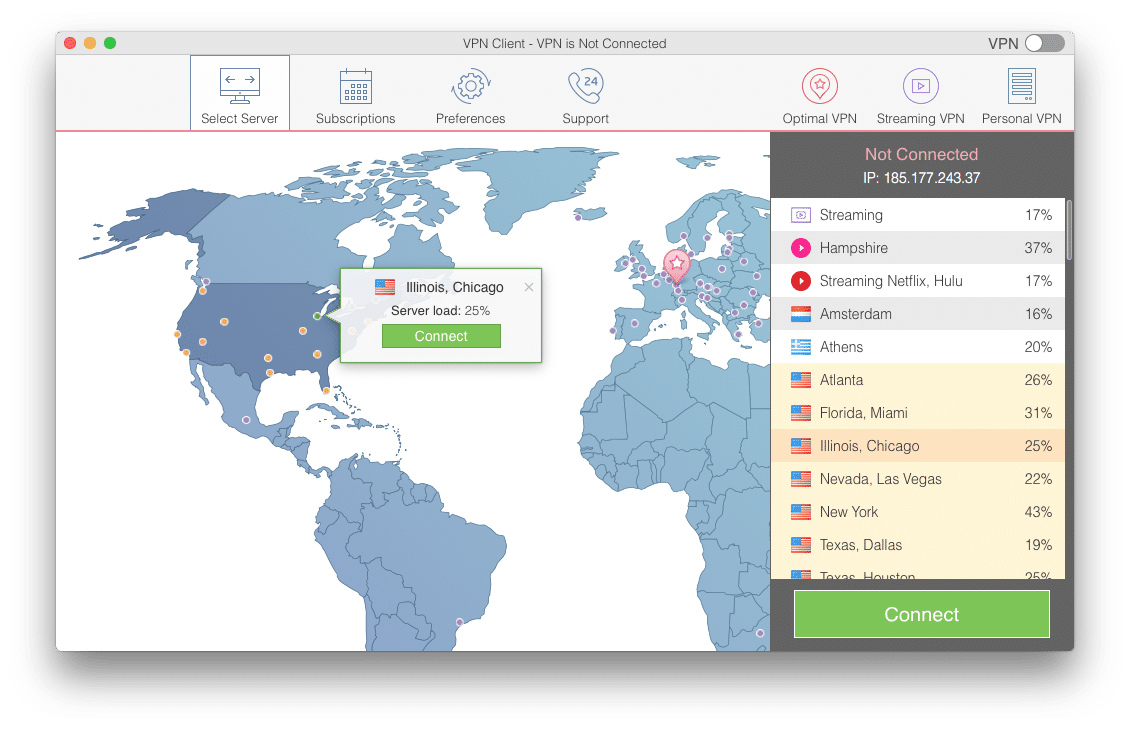 ---
Additional methods to unblock restricted sites
We have shared the easiest ways on how to unblock school sites. The programs above will allow access to any site within two minutes. However, there are some more complex cases, for example, when it is prohibited to install any software on a computer. Then you can try other tricks: We have provided instructions on the most straightforward methods to bypass restrictions on school websites. The aforementioned software options facilitate unrestricted access to any site in a matter of two minutes. Nevertheless, there are instances where the situation is more intricate, such as when it is forbidden to install any programs onto a computer. In such cases, alternative techniques can be attempted. Try the following tricks:
Subscribe to site updates via email. Even when there are the most stringent restrictions, you always have access to your email. So you can subscribe to the newsletter of your favorite website and get new articles by email.
RSS. If the site does not provide email marketing, you can always use an RSS feed to your mailbox. RSS is a well-known, proven technology, allowing you to get acquainted with new articles without having to visit the site.
Google services. Some of Google services can also be used to overcome artificial barriers in the network. For example, such services as Google Translate, Google Mobilizer, Google Modules may well be used as an improvised proxy.
Google cache. Check whether the page has a cached version, which you can open even i fit is blocked at your school. To open a cached page on Chrome, open the browser → search for the website you want to visit → right of the URL → click the downward arrow → click Cached.
URL shortener. If your school blocks, for example, YouTube, a service that replaces a website's URL address with a shorter domain name, might unblock the video.
Switch between HTTP and HTTPS. Try typing in the URL with either HTTP or HTTPS. This method can help you if the software blocks only one URL.
As you can see, there are many ways to overcome any restrictions imposed on you. Although the list of tools we have listed is quite complete, we're sure, can easily add your favorite ways and proven programs on how to unblock blocked sites at school in the comments below.
---
---
FAQs about accessing blocked content
What games websites are not blocked at school in 2022?

Here is the list of some sites that are not blocked at schools:

Armorgames.com
Unblocked Games Pod
HoodaMath
Games WTF
CoolMath Games
Games 77
Games 24th
Bored Button
RG Mechanics
How do I unblock sites at school without VPN?


By default, all folders on a Mac have the same color—the macOS uses tags to organize your folders. However, you may want to make your folders different so you can easily find the required items in a mess of folders. In that case, you can use third-party applications like Softorino, which allows you to colorize folders on your Mac.
How do I reset my homepage on Safari?

Instead of a VPN service, you could use a proxy server to open blocked sites at school. Another option is to use the Tor browser.
Why are websites blocked at school?

Blocking websites at school is necessary to censor what children can see and protect them from unwanted content.