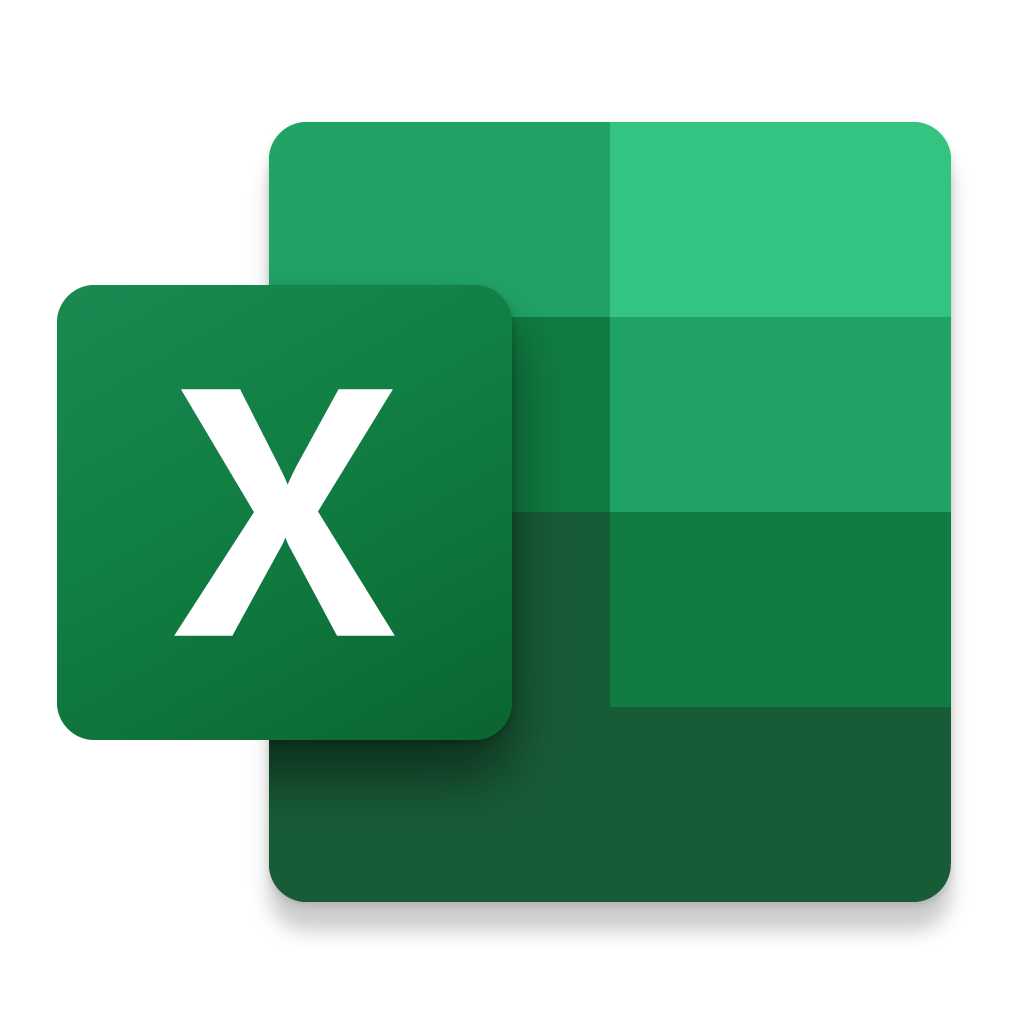 Today, most users have transitioned to the online version of Excel – Google Sheets. If you also no longer need the Excel app on your Mac, then learn how to uninstall it correctly. We previously explained how to uninstall the set of MS Office apps on a Mac. Today, we will share two ways to uninstall Excel on a Mac.
Contents:
---
Method 1


Uninstall Excel on a Mac manually
First, close the Excel app and make sure that there are no processes related to Excel running in the background. For this, open the default Apple app Activity Monitor and close the processes related to Excel.

Then go to the Applications folder and remove Excel from there.

The third step is to find and remove all the leftovers of Excel on your hard drive. You should know that each app creates service files when you use it and stores them on your hard drive. So, if you wish to keep your disk clean from unneeded files, you should uninstall apps along with their service files. The service files are usually stored in the Library folder. So go to the Library and find the Excel support files. You should check the following subfolders for them:
~Library/Preferences
~Library/LaunchDaemons
~Library/PrivilegedHelperTools
~Library/Preferences
~Library/Application Support
~Library/Receipts
~Library/Automator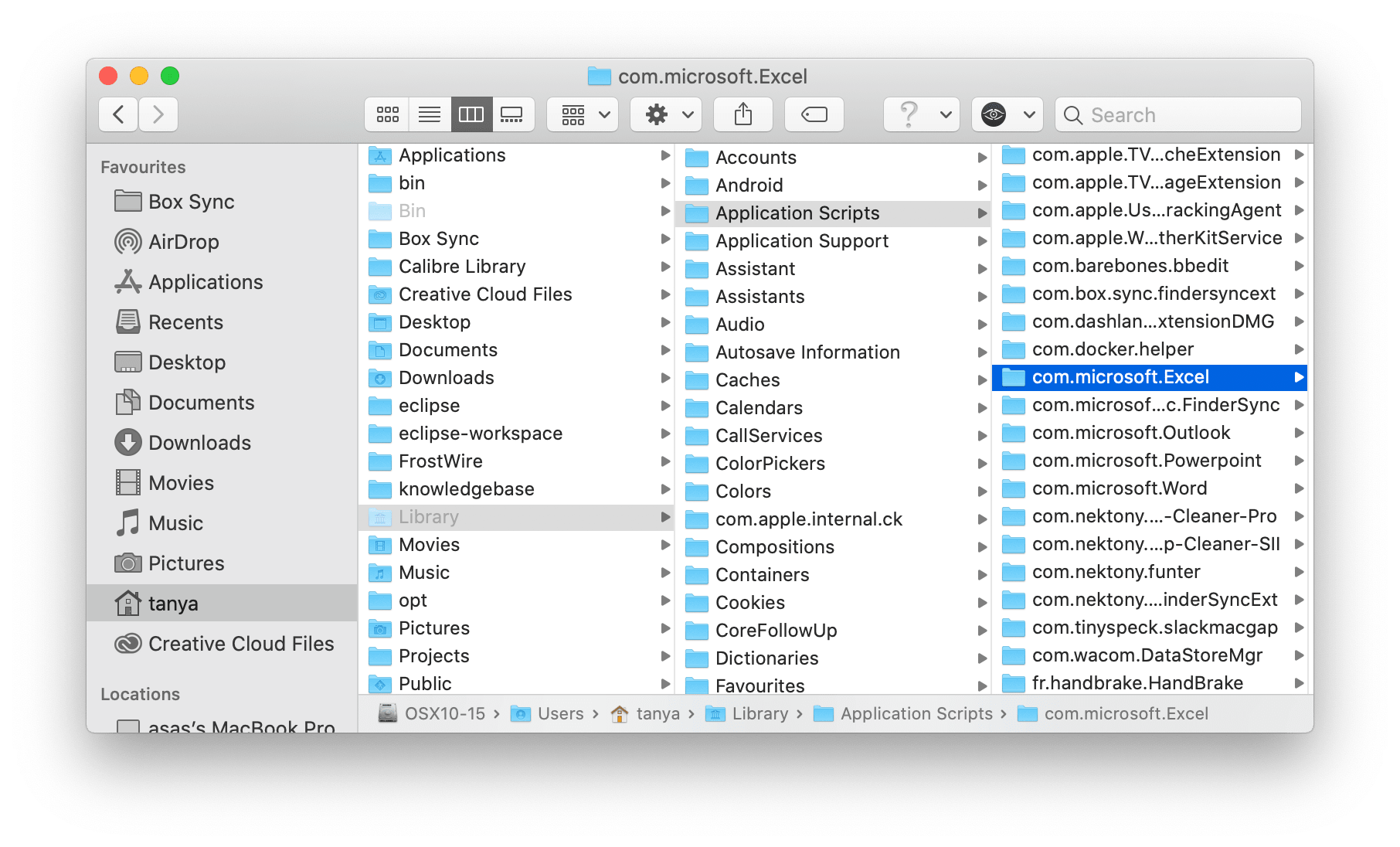 Please note, some files may be scattered on your disk. In order to keep from searching for hidden service files, we recommend using a free application, Funter, which is designed to show and find hidden files on a Mac.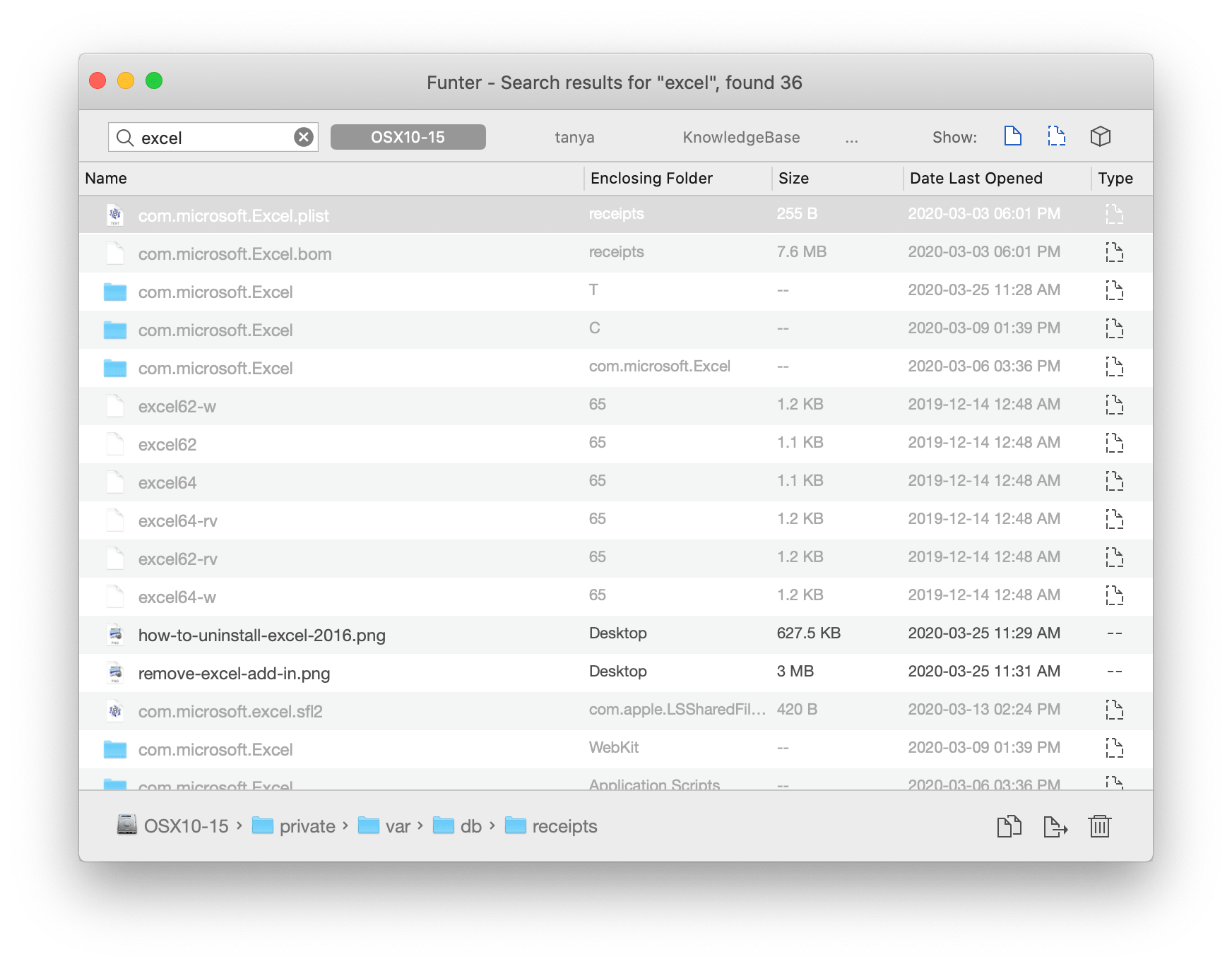 And finally, the last step is to not forget to Empty the Trash. Now you can almost be sure that you uninstalled Excel completely.
If you want to be 100% sure that there are no leftovers from Excel on your disk, then use Office removal tool – App Cleaner & Uninstaller.
---
Method 2


Remove Excel using App Cleaner & Uninstaller

App Cleaner & Uninstaller is a software tool from Nektony that is designed to uninstall apps on Mac completely, manage extensions, and remove apps' leftovers.
Run App Cleaner & Uninstaller. It will scan your Home folder and display all the apps installed on your Mac.
From the list of apps, select Excel and click the Remove button.

Then confirm the removal of Excel.
That's all! As you can see, there are just a few clicks to uninstall any app using App Cleaner & Uninstaller.