The Okta Chrome Plugin is an extension that enhances security while logging into online apps. Instead of entering your credentials manually, you can use the Okta Plugin, which uses an encrypted connection and allows you to automatically log into apps. If for any reason you want to remove this plugin, read our guide on how to safely uninstall the Okta Plugin.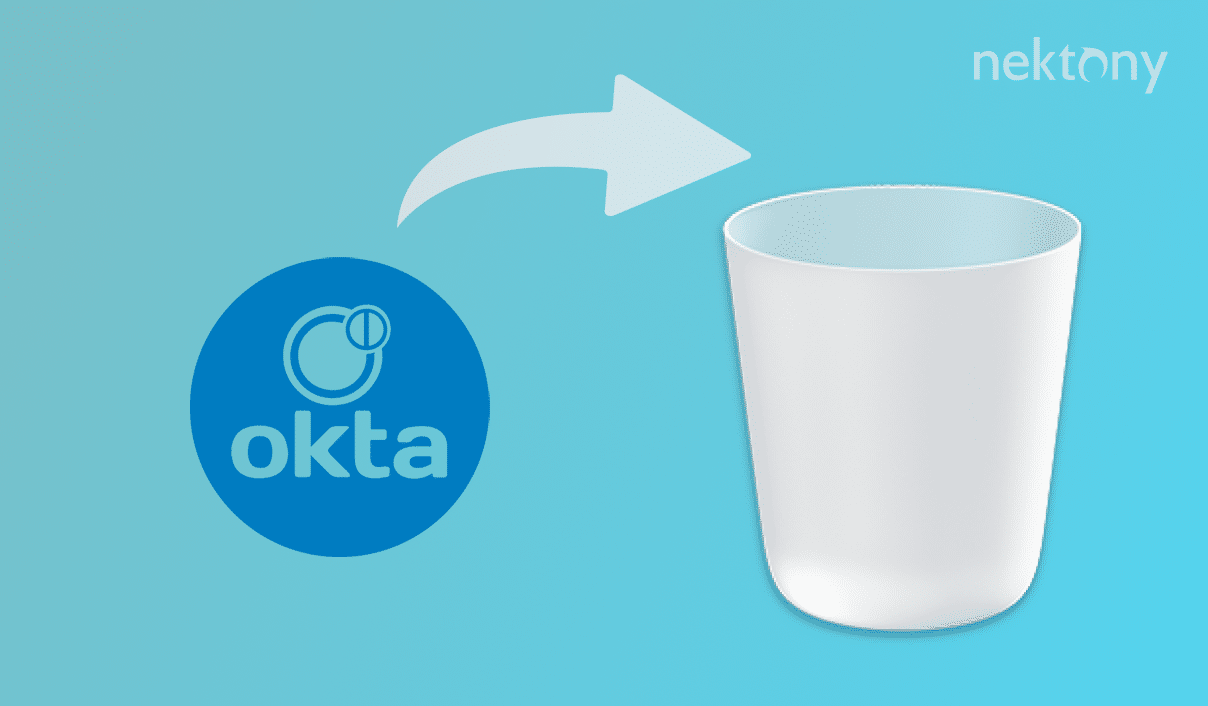 Contents:
---
Uninstall the Okta Plugin in Chrome
The first method is simple. We will show you the removal of a certain plugin right from the Chrome browser. To delete the Okta Plugin in Chrome, complete the following steps:
Open Chrome.
On the right of the search bar, right click on the Okta icon (blue O) and select Remove from Chrome. 
You can also open the Chrome settings by clicking on the three dots icon in the top right corner → More Tools → Extensions → select and remove all unneeded extensions at once.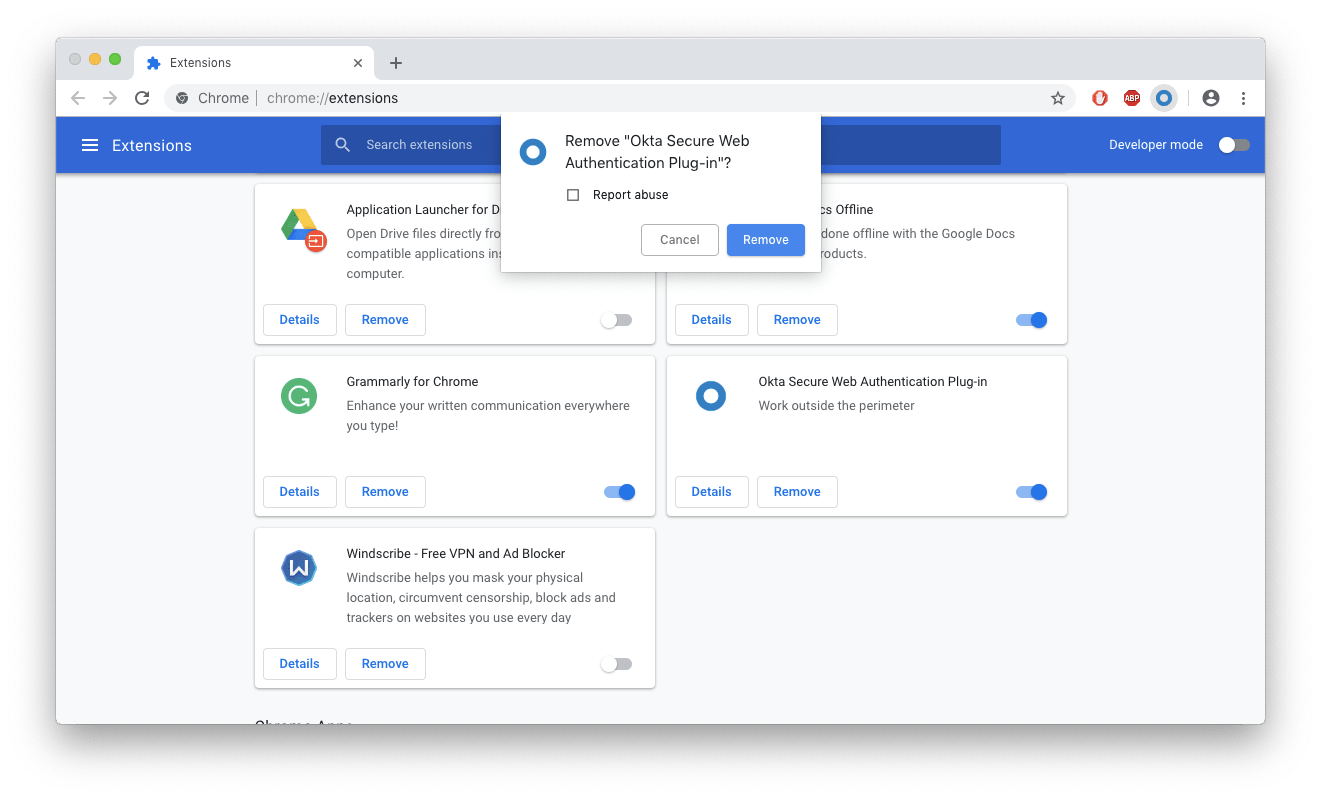 ---
Uninstall the Okta Plugin in Firefox
If you wish to delete an extension from your Firefox browser, do the following:
Open Firefox.
Click on the hamburger menu in the top right corner.
Select Add-ons → Extensions.
Select the unneeded extension and click Remove.
---
Uninstall the Okta Plugin in Safari
To remove an extension from the Safari browser, follow these steps:
Open Safari.
Go to Safari settings.
Switch to the Extensions tab.
Click Uninstall next to the unneeded extension.
---
Remove the Okta Browser Plugin from a Mac
The second method allows you to remove one or several plugins from your browsers quickly and easily. It is possible thanks to the App Cleaner & Uninstaller application. This software tool displays all your browser extensions in one place, so you do not have to open each browser separately to remove a plugin. To uninstall the Okta Plugin using App Cleaner & Uninstaller, take the following steps:
Launch App Cleaner & Uninstaller.
Click on the Extensions tab → select Web Browser Extensions.
You will see all extensions of your browsers. Find the Okta Secure Web Authentication Plug-in and tick it. Then click the Remove button.

 

Review the items you want to delete and click again on Remove. 
Empty the Trash bin to remove the Okta Plugin from your Mac.
Besides web browser plugins, you can manage other system processes (which may be affecting your Mac's performance). In the Startup Programs tab you can disable Login Items, which some applications can enable by default. So, instead of closing applications each time you start your Mac, you can easily manage this option for all programs in the Startup Programs tab of App Cleaner & Uninstaller. Also, you can remove the Launch Agents, which work in the background of your Mac, making your system work slower.
App Cleaner & Uninstaller is an intuitive software tool that helps you save time and improve your Mac's performance. Download the App Cleaner & Uninstaller and experience its benefits today!