Despite the fact that Outlook is an application from Microsoft, many Mac owners also use this client to work with emails, calendar, notes and so on. But, if for some reason you want to remove Outlook or just need to reinstall Outlook, follow this article.
We will explain how to uninstall Microsoft Outlook on your Mac correctly and safely.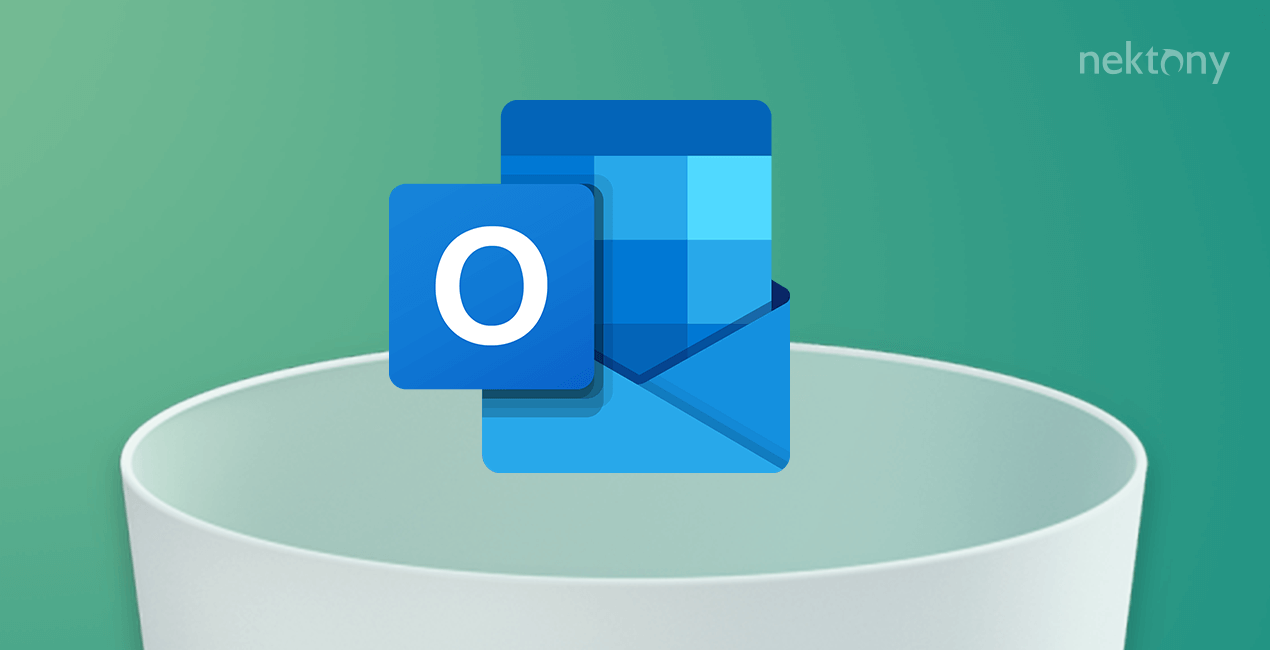 Contents:
Tip 1: How to quickly uninstall Outlook
If you do not have time to explore the manual way of uninstalling Outlook from Mac, use
App Cleaner & Uninstaller
.
This is a special uninstaller that will help you to completely uninstall any application from Mac along with their caches, logs, login items, preferences and browsers extensions.
---
How to uninstall Outlook manually
While the applications are running on a Mac, they create special support files for proper and fast work. So when you decide to remove an app from your Mac, you should remember its service files and remove them as well. The same goes for Microsoft Outlook (2010, 2011 or other versions).
Please follow the instructions below to completely uninstall Outlook on your Mac, including its cache, logs, preferences and other service files.
First, quit Outlook and check if there are any processes related to the client working in the background. You can use Activity Monitor to check this. If you find any – close by clicking the "X" button.
Then go to the Applications folder and remove Outlook from there.
Now you have to find and remove the service files of Outlook. They are usually stored in a special Library folder, which is hidden by default. Apple hides the Library folder in order to protect users from accidental removal of important system files. Read our previous article to learn more about the Library and how to access it.

In the Library folder find the service files of Outlook, and select and remove them. In our case, we found service files in the following directories:

~/Library/Application Support/com.microsoft.Outlook
~/Library/Containers/com.microsoft.Outlook
~/Library/Application Scripts/com.microsoft.Outlook
~/Library/Caches/com.microsoft.Outlook
~/Library/Preferences/com.microsoft.Outlook

But then we decided to check if there were more files of Outlook in other subfolders. We used a free application Funter for this task. On the screenshot below you can see that there are lots of Outlook service files, which are spread out in different locations and are not so easy to find manually. So we recommend using Funter, which finds any type of file by name, including hidden files in system folders and packages.

Once you've removed all the files related to Outlook, go to Trash and empty it.
Well, as you can see, searching for service files manually may take a lot of time. The good news is that you can use the automatic method of uninstalling Outlook, which will take less than a minute. Read on to learn how to remove Outlook with several clicks.
---
How to uninstall Outlook using App Cleaner & Uninstaller
The automatic method requires using a special cleanup utility App Cleaner & Uninstaller. App Cleaner & Uninstaller automatically finds all the service files of each application and allows you to remove them without leaving any remaining file.
Here is how to use it:
Run App Cleaner & Uninstaller. It will scan apps installed on your Mac.
Find and select Outlook from the list of apps. In the right section, you will see the list of its service files.
Click the Remove button.
Then just review the selected items and confirm the removal of the Microsoft Outlook application.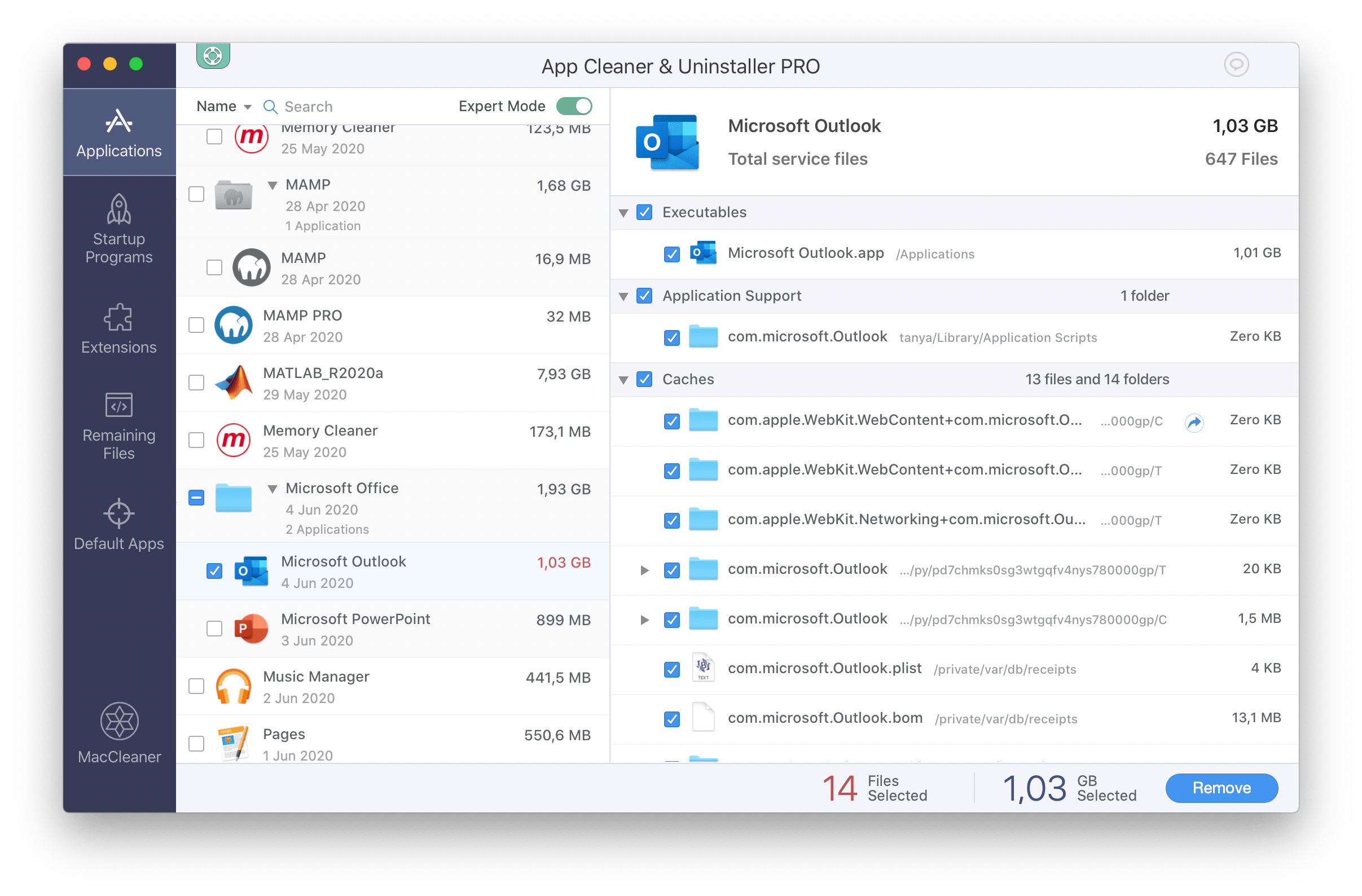 ---
Conclusion
The manual method of uninstalling apps usually requires a lot of time and it never guarantees that you got rid of all the service files, as they sometimes may be spread over your Mac hard drive. That's why we recommend using a professional uninstaller, which does this job quickly, efficiently and correctly.
Use App Cleaner & Uninstaller if you can't uninstall Outlook manually or just prefer to use your time on more interesting tasks in your life. By the way, you can download App Cleaner & Uninstaller for free right now.