If you check your Mac's storage usage you will find that the "Other" files take a lot of memory space.
What is "Other" on Mac storage
Apple explains this concept quite vaguely. It is believed that "Other" contains all the files that do not match these specified types:
Documents (PDF-File, .doc, .psd, etc.).
Archives and disk images (.zip, .iso, etc.).
Personal user data.
macOS system folders, temporary files.
Files from the user's library (Application Support, iCloud files and screen savers, etc.).
Cache.
Fonts, plugins, extensions.
Other files that are not recognized by a Spotlight search.
As you see, the macOS "Other" content is not always garbage. You will notice that the system will send to "Other" any file which is not a photo, movie, app, music, or at least a backup. If you want to free up space on your Mac, you should remove the useless content from "Other" on your Macintosh HD. Let`s learn how to clear it.
Firstly, check your memory storage.
Go to the Apple icon in the menu bar → About this Mac → Storage.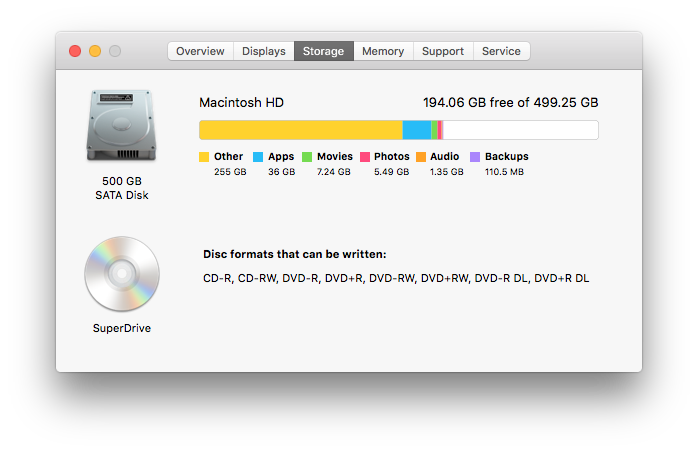 ---
How to delete "Other" on a Mac – Way 1
Open the Finder, press ⌘Cmd + ⇧Shift + G, and then visit each folder specified below.
~/Downloads
~/Library/Caches
~/Documents/Logs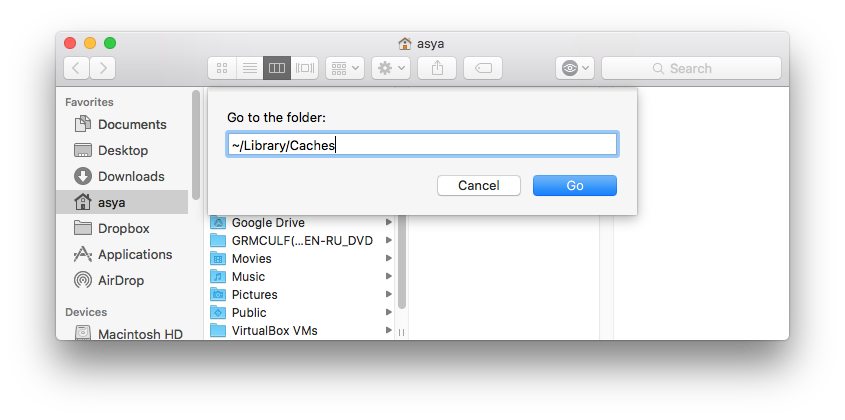 By default, all files downloaded from the Internet, installations, pkg files, .dmg and others are stored in these folders. Remove from these folders all unnecessary files that you find on your Mac.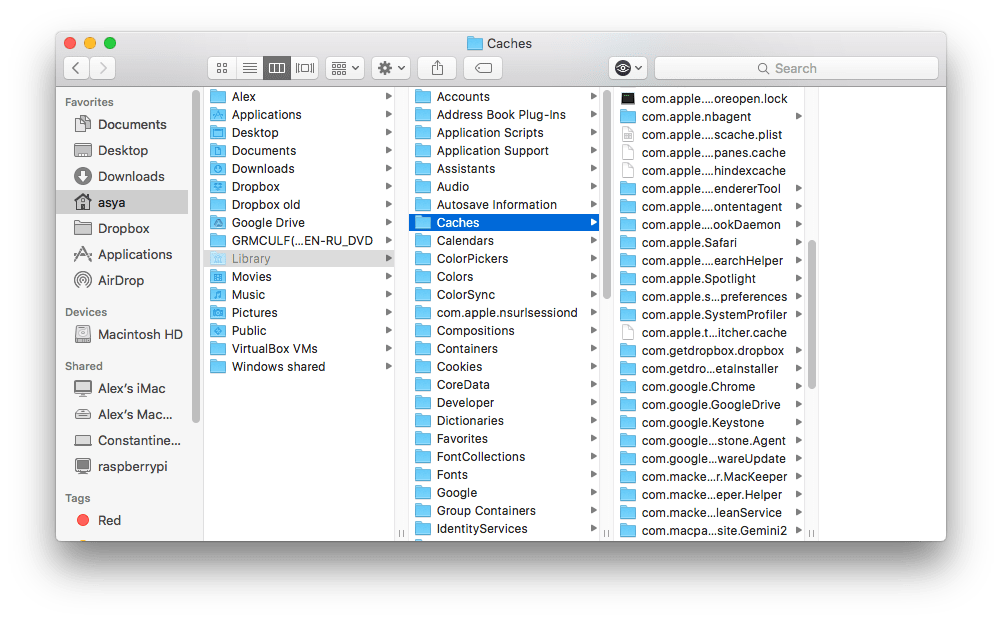 ---
How to delete "Other" on a Mac – Way 2
There is also one more way to clear "Other" on a Mac. It can be done through a Smart Folder Finder. Сlick ⌘Cmd + F on the desktop.
The search should be carried out in "This Mac". Choose the folder "Other"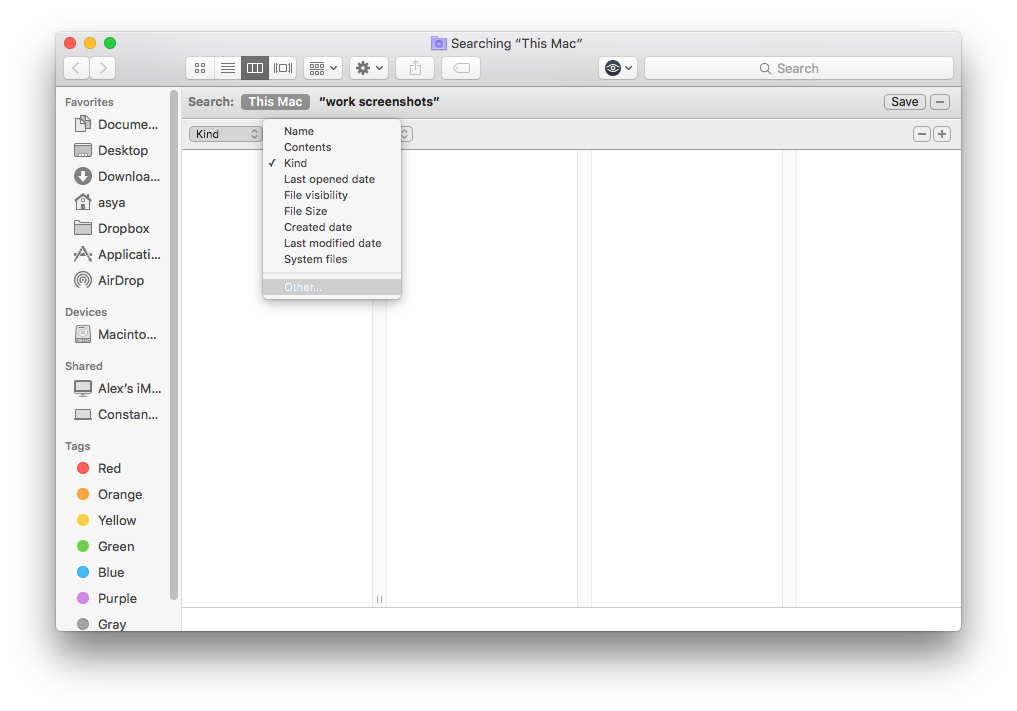 In the window that appears, tick the "File size" and click "OK" button.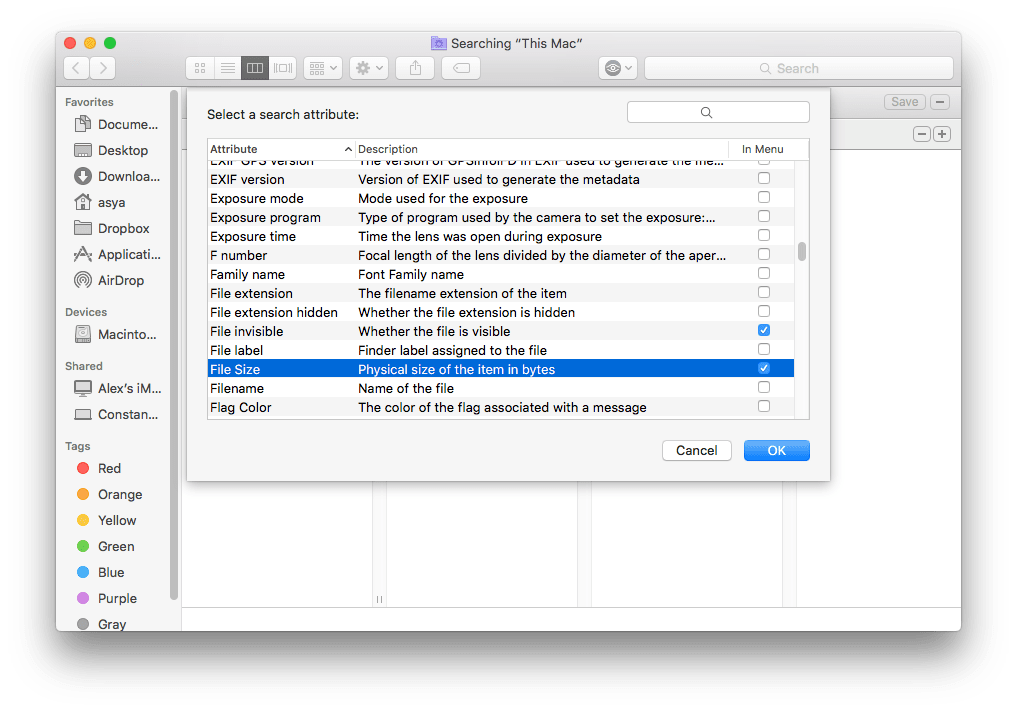 Specify the file's size and a list of searched files will appear. Delete unwanted elements.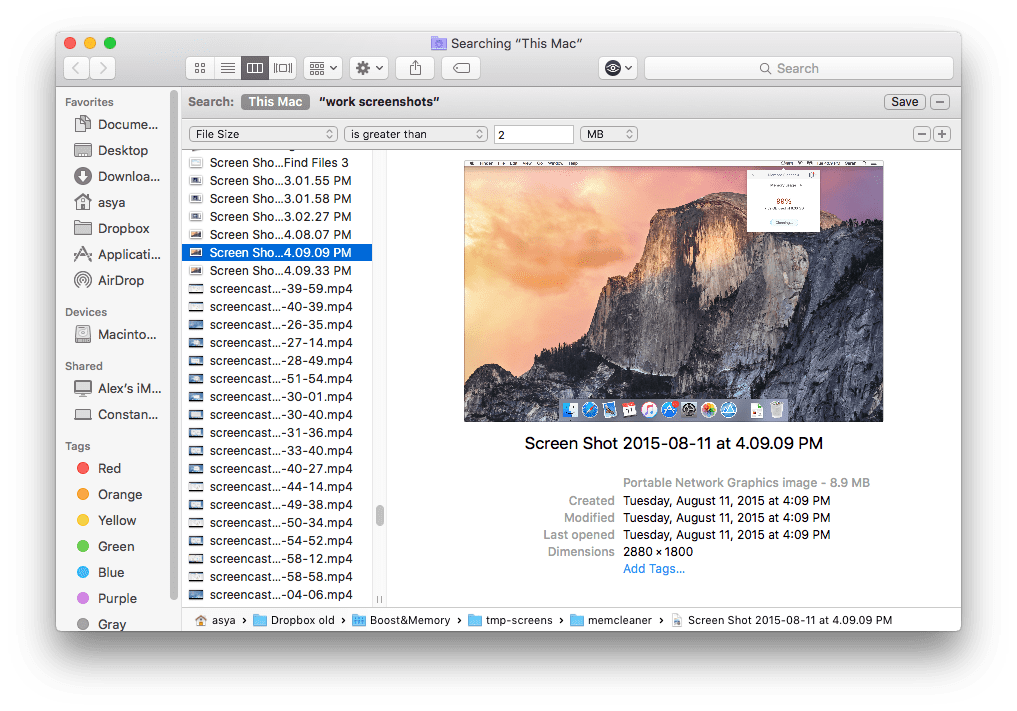 ---
How to delete "Other" on a Mac – Way 3
If you are looking for an easier and faster way to clean "Other" on your Mac you can use a special tool Clear Disk to do this.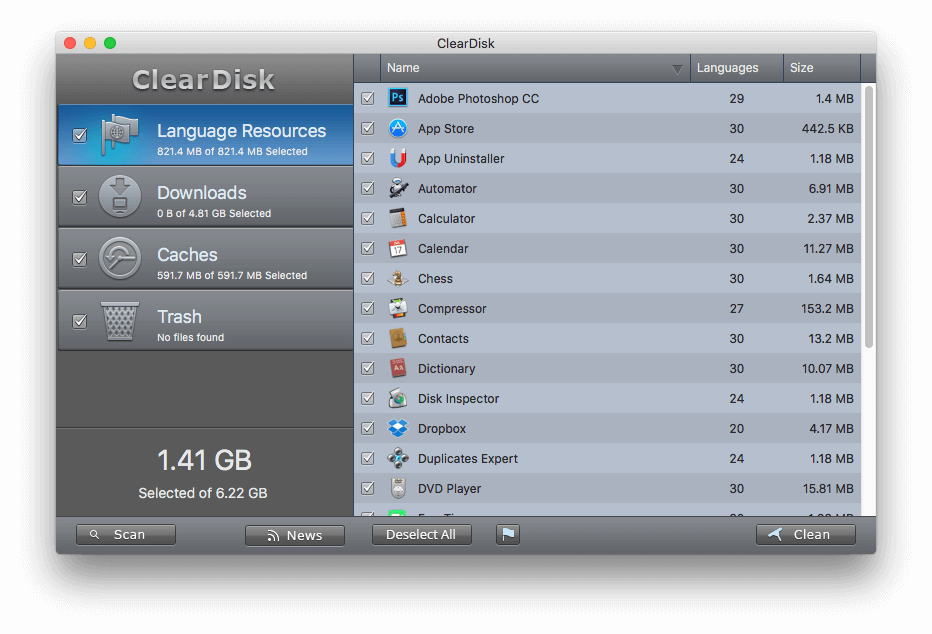 _______________
Related Links:
---
How to delete "Other" on a Mac – Way 4
It is worth noting that if you have not done a clean reinstallation of your Mac for a long time. Then, as a result, some applications create huge folders of system files. To clear your disk you should reinstall these apps. You can do it with a special program App Cleaner & Uninstaller. One of the features of App Cleaner is the possibility to delete service files only and launch any application as if it were the first time.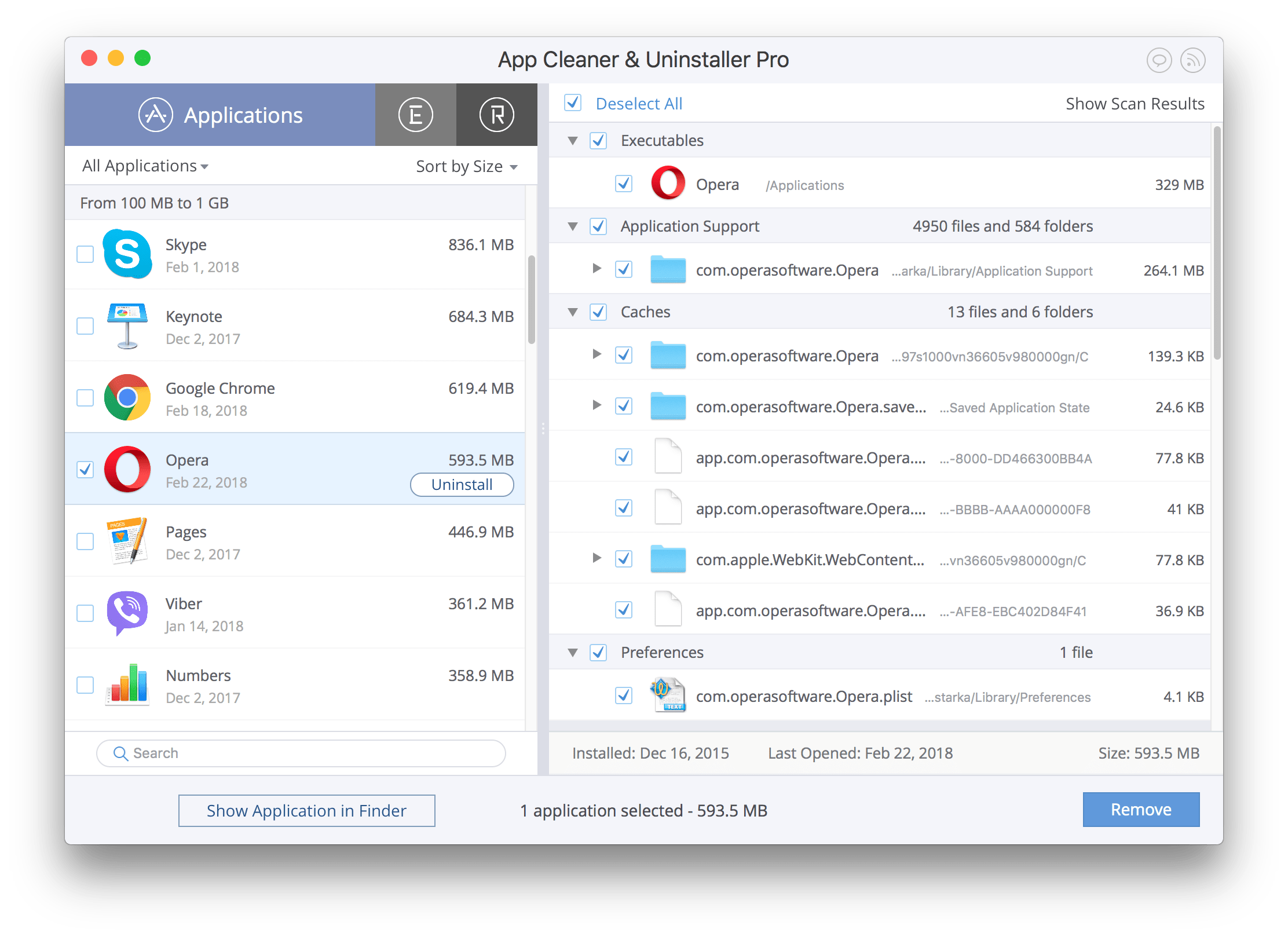 _______________
Related Links:
---
How to delete "Other" on a Mac – Way 5
If you have tried all the tricks above but didn't see any notable changes to "Other" in your Storage memory, then explore your hard drive and find the files and folders that occupy most of your memory. It is possible that some of them are hidden. In a recent article, we have shared 3 ways to find hidden files. However, for your convenience we recommend that you use a special app, Disk Expert, to scan your Hard Drive for the biggest files and folders and delete unnecessary ones quickly. The app visually displays the disk space usage as a sunburst diagram and discovers the bulkiest content.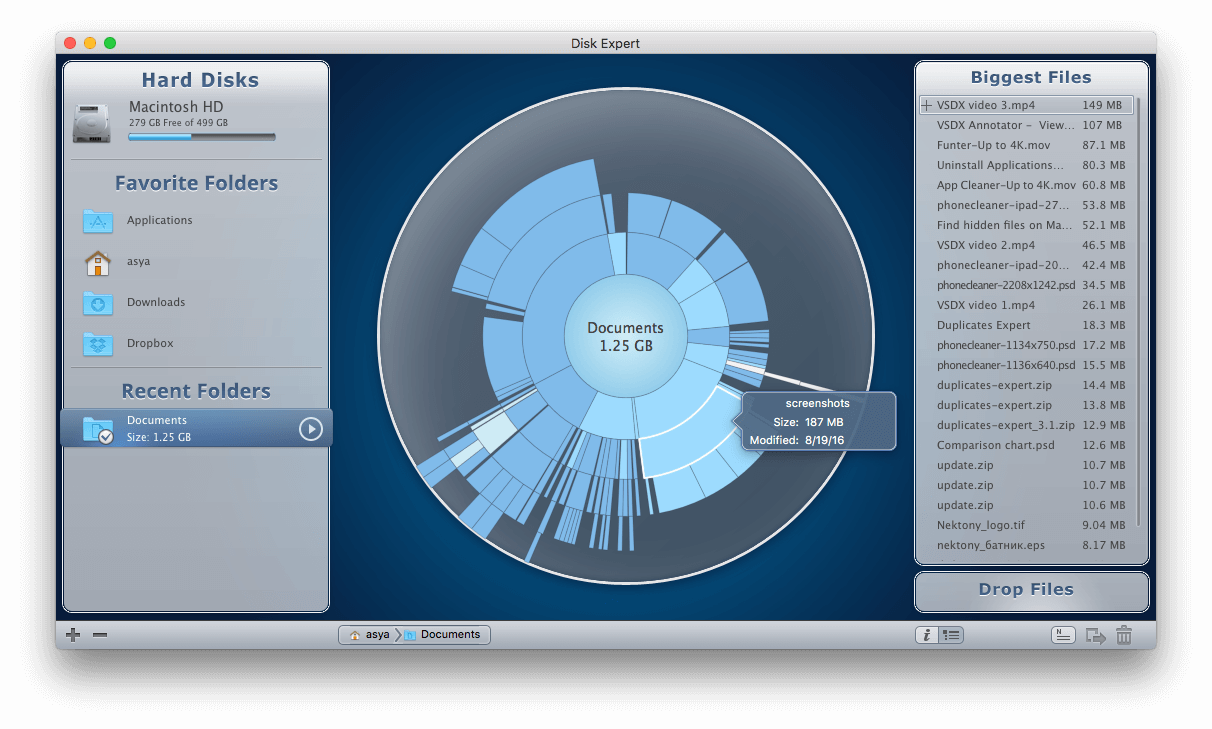 _______________
Related Links:
---
We have shared five ways how to clean up "Other Storage" and get more free space on Mac. Choose the method which suits you best, depending on which files occupy your disk. Let us know your cleanup results in the comments below.