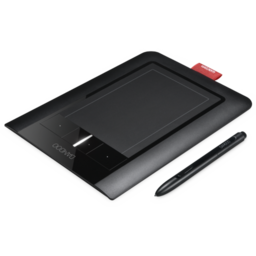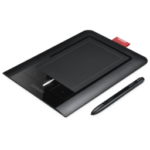 Installing drivers on a Mac is easy. However, when it comes to the need to uninstall drivers on Mac, most users face some issues. So in this article, we will share two ways to uninstall the Wacom driver on Mac, both completely and safely.
Contents:
---
Uninstall Wacom Driver on Mac manually
As usual, the removal process of any application on Mac starts with moving the executable file to Trash. But first, close all the background processes of Wacom. For this, open Activity Monitor, find Wacom and click to quit it.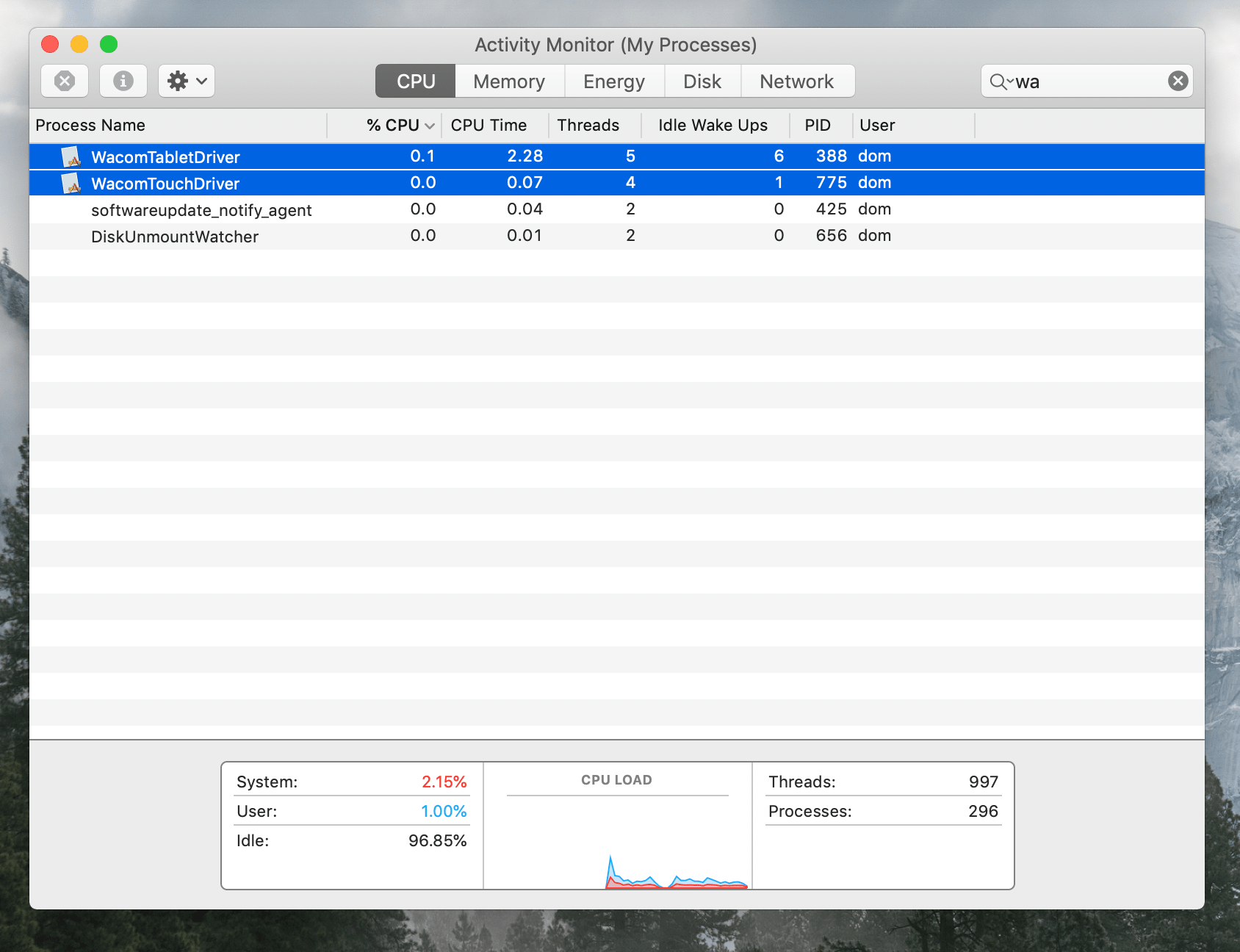 Now you can go to the Applications folder and delete the Wacom Tablet folder.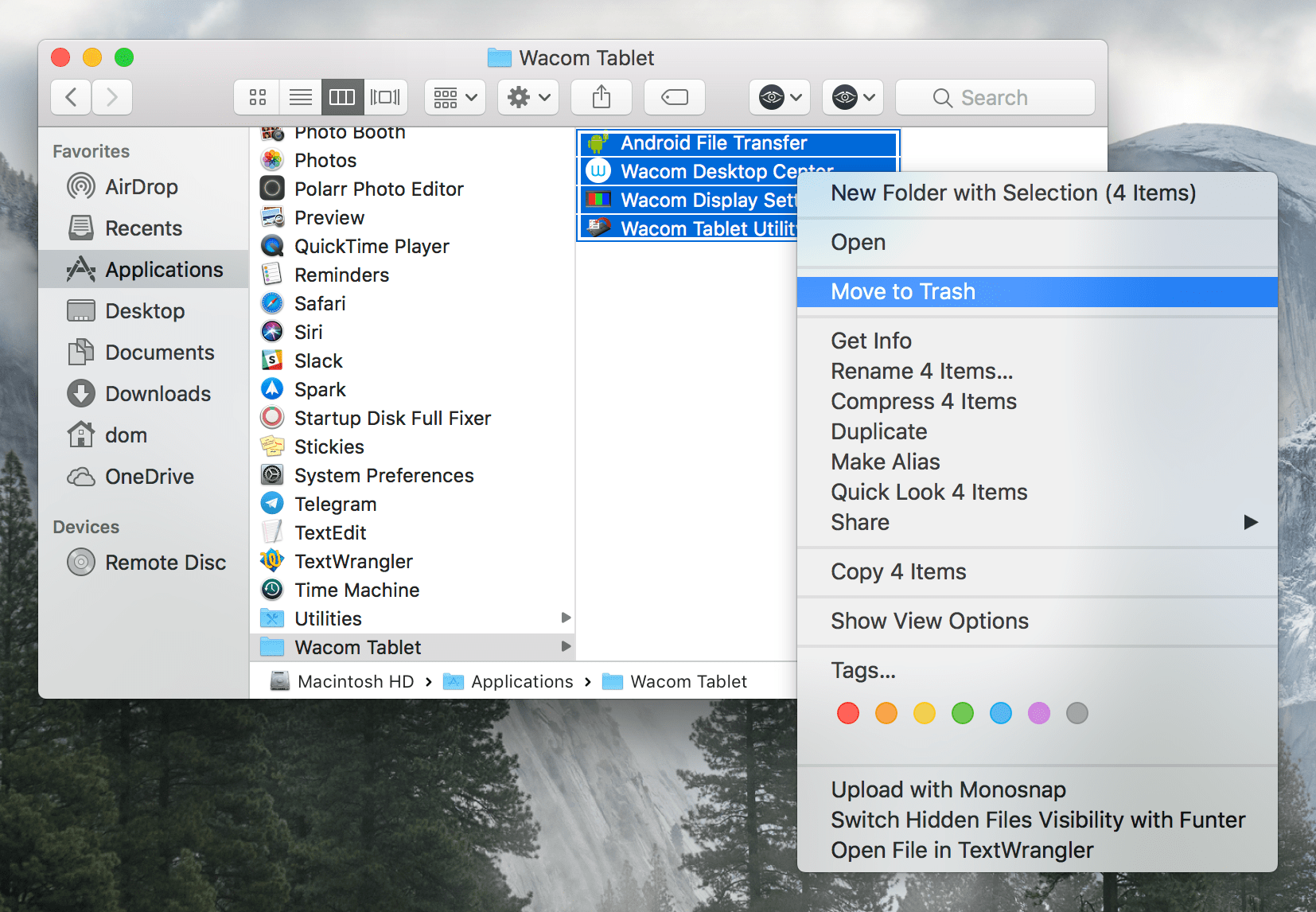 Then open System Preferences, make a right click on the Wacom icon and click on Remove "Wacom Tablet" Preference Pane.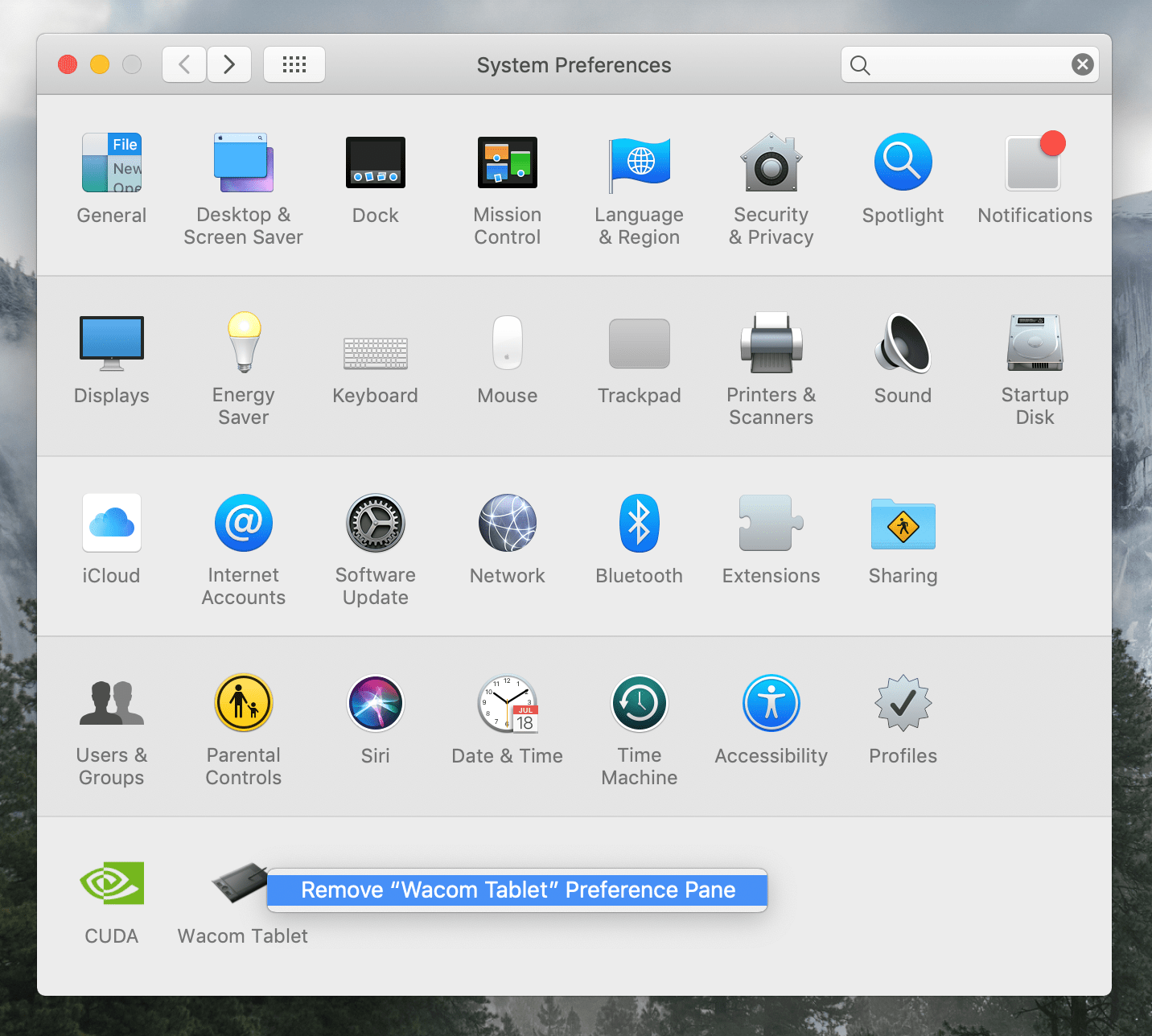 Next, we go to the most important part of the removal process – finding and deleting all the service files and leftovers of the drivers. Usually, applications store their service files in the following locations:
~/Library/Caches
~/Library/Container
~/Library/Preferences
In our trials, we checked these folders in the Library and to our surprise, couldn't find Wacom files there. So we decided to use Funter to find the driver's service files.
Funter is a free application from Nektony, which allows you to find and see hidden files. You can download it directly using this link.
Here is how to find any file using Funter:
Launch Funter.
Click on the app's icon from the Wacom in the search field.
menu and type

    

In less than a minute, you will get a list of all the files created by Wacom during its' use.

 
As you can see, there are lots of Wacom files left on your Mac. You can select and remove them right in Funter using the Trash button.
Also, you can uninstall Wacom with just two clicks using a special uninstalling tool. If you need a safe and quick way to remove Wacom, read the second chapter of this article.
---
How to uninstall Wacom using App Cleaner & Uninstaller
App Cleaner & Uninstaller is another application from Nektony, which allows you to uninstall programs on Mac completely with just a few clicks. What is important is that App Cleaner automatically finds all the service files of previously-removed apps so that you don't need to waste your time searching for them. Even if you have already deleted an app in the usual way, App Cleaner will find the leftovers of this app and display them in the Remaining Files tab.
First, close all the Wacom processes working in the background. For this, use Activity Monitor. Then follow these three easy steps to uninstall Wacom:
Launch App Cleaner & Uninstaller.

Select the Wacom app in the list of installed apps in the left section and click the
button. 

Review the selected files and confirm their removal.

 
That's all. Easy, quick, and safe!
And finally, App Cleaner & Uninstaller also allows you to manage login items, Internet plugins, launch agents and other Mac extensions. You can learn more about that following the link.
---
Related Entries