VirtualDJ is a popular software tool for DJs. However, even highly-rated programs have different technical issues that require the uninstallation of the app. In this post, we will share two ways to uninstall VirtualDJ on a Mac.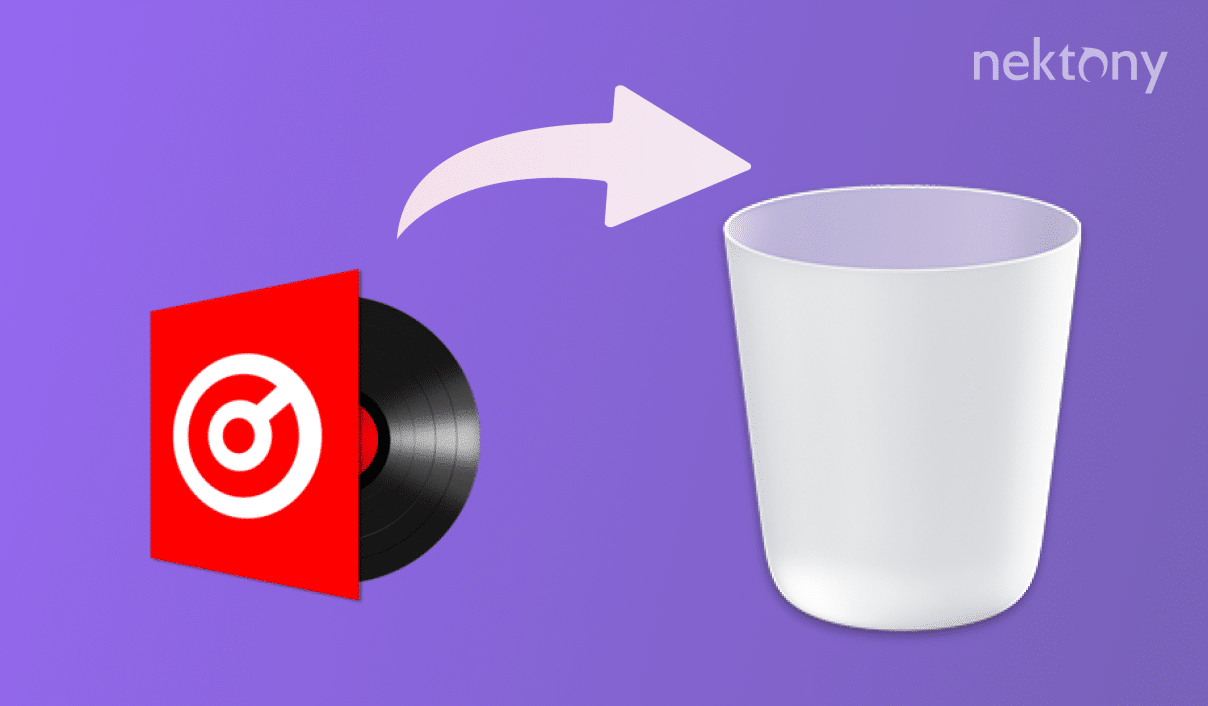 Contents:
---
Remove VirtualDJ Manually
You have most likely uninstalled apps by dragging and dropping their icons to the Trash, a common method for lots of Mac users. Even so, this action does not completely remove the application from your disk. An icon is only the program's executable file, while the app contains plenty of service files. To entirely uninstall VirtualDJ from your Mac, you need to remove all of its components as well. For this, follow the next steps:
Quit VirtualDJ.
In the

folder, find the VirtualDJ.app file → right-click on it and select from the context menu that appears.
The service files are usually stored in the hidden Library folder to keep critical system files inaccessible to users. But since you have deleted the executable file of the VirtualDJ app, you can freely remove its useless service files from your Mac. To get access to the Library folder, open Finder → click

~/Library

in the window that appears and press Enter.

in the menu bar → choose in the drop-down menu → type
Within the Library folder, find and delete all files and folders related to VirtualDJ in the following directories:<

~/Library/Caches/com.atomixproductions.virtualdj

~/Library/Saved Application State/com.atomixproductions.virtualdj.savedState

Depending on your experience using VirtualDJ, you can also find items that contain virtualdj in their titles. Generally you can find useless service files in the next Library directories:

~/Library/Application Support
~/Library/Logs
~/Library/Preferences

To complete the deletion, empty the
bin.
---
Delete VirtualDJ Automatically
We advise trying a better method for automatically deleting unneeded apps from your Mac. Third-party uninstallation tools are able to more effectively remove different apps from your computer. For instance, the App Cleaner & Uninstaller program is able to completely delete more than 1,000 apps from your Mac. Besides that, App Cleaner & Uninstaller removes apps in less than a minute. If you want to delete VirtualDJ using App Cleaner & Uninstaller, complete the following steps:
Launch App Cleaner & Uninstaller.
Choose VirtualDJ in the

tab and all its service files will be automatically selected. Click on the button.
Review the files and folders you want to delete and click on the

button.
Complete the entire uninstallation of the VirtualDJ app by emptying the
bin.
---
Conclusion
In the modern world, we want to do things fast but also correctly. That is why we recommend using App Cleaner & Uninstaller to quickly and completely remove programs from your Mac. With the trial, you can use App Cleaner & Uninstaller for free for two days.