Instagram is one of the most popular apps to share photos and videos with your friends. Most of the stunning pictures you see on Instagram use a variety of filters. Filters, which alter aspects of the photo such as color, shading, and texture, can help you improve your photos greatly. This article will explain what Instagram filters are and how to use them.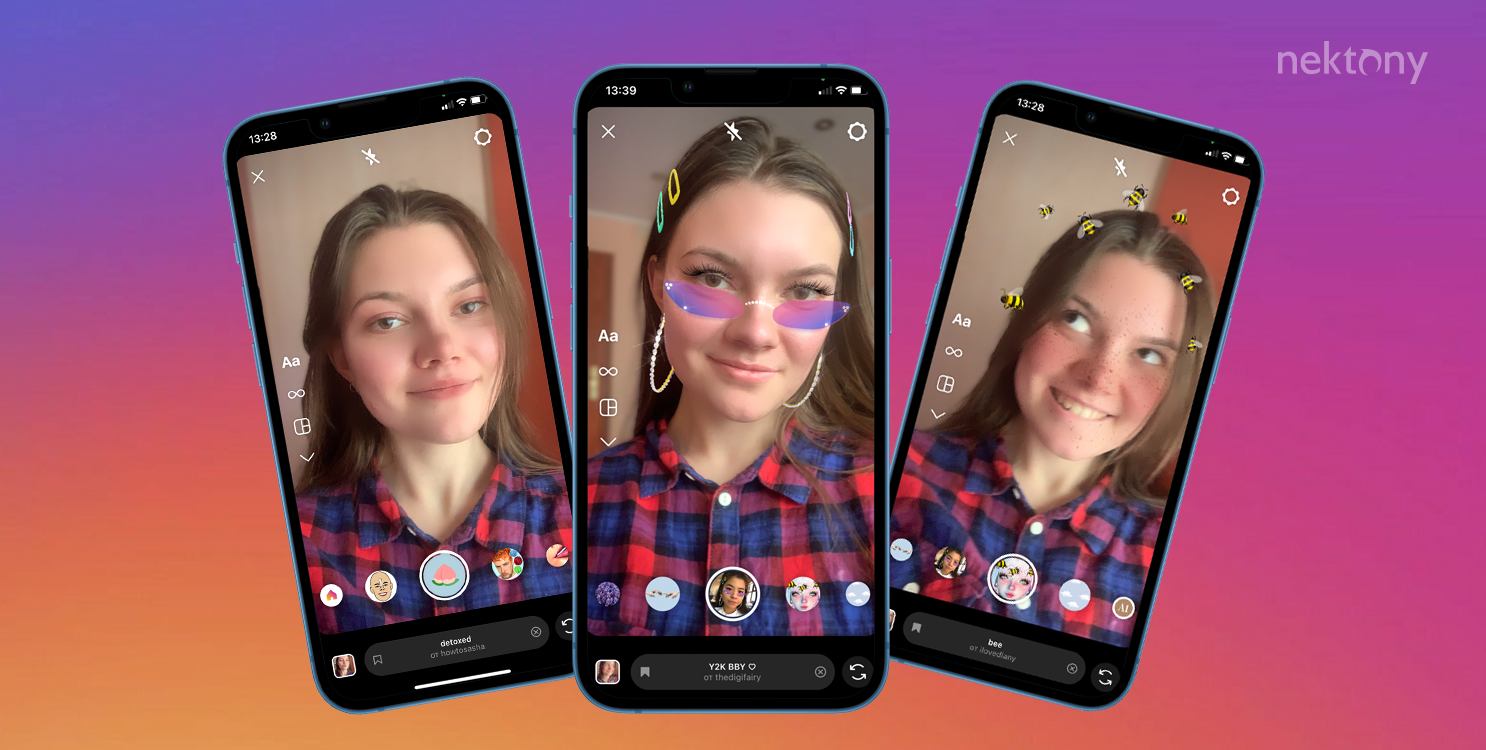 Contents:
You might have tons of unneeded similar photos and large media files on your iPhone. Duplicates and similar images can significantly reduce your storage space. To free up space on your iPhone, you can use a free application called
Phone Cleaner for Media Files
.
With Phone Cleaner, you can quickly get rid of similar photos and detect and delete large unused media files in your Photo library.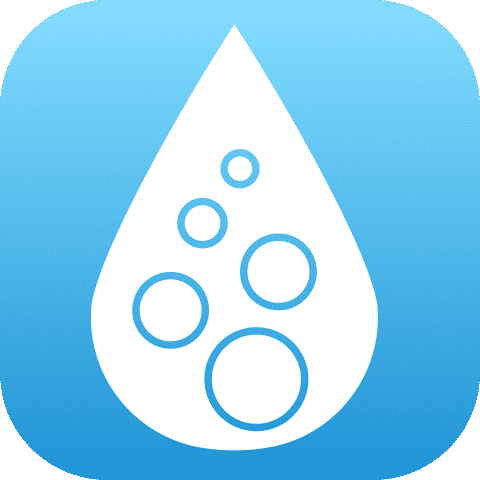 Phone Cleaner for Media Files
What is an Instagram filter?
Instagram filters are templates with ready color settings that you can easily apply to your photos to instantly enhance them.

Many third-party photo editing applications exist on the market, but the original Instagram filters are still trendy. With Instagram filters, you can save your time and storage on your iPhone because it doesn't require downloading any additional applications to create exciting photos.
---
How to use Instagram filters
On Instagram, you can create a post or a story. Different filters exist for these two categories.

Here is how to use Instagram filters for a photo post:
Open the Instagram app on your iPhone.
Tap the Plus icon in the lower part of your screen.
Select a photo from your gallery and tap Next in the right-upper corner of the screen.
Here, you will find a wide variety of filters.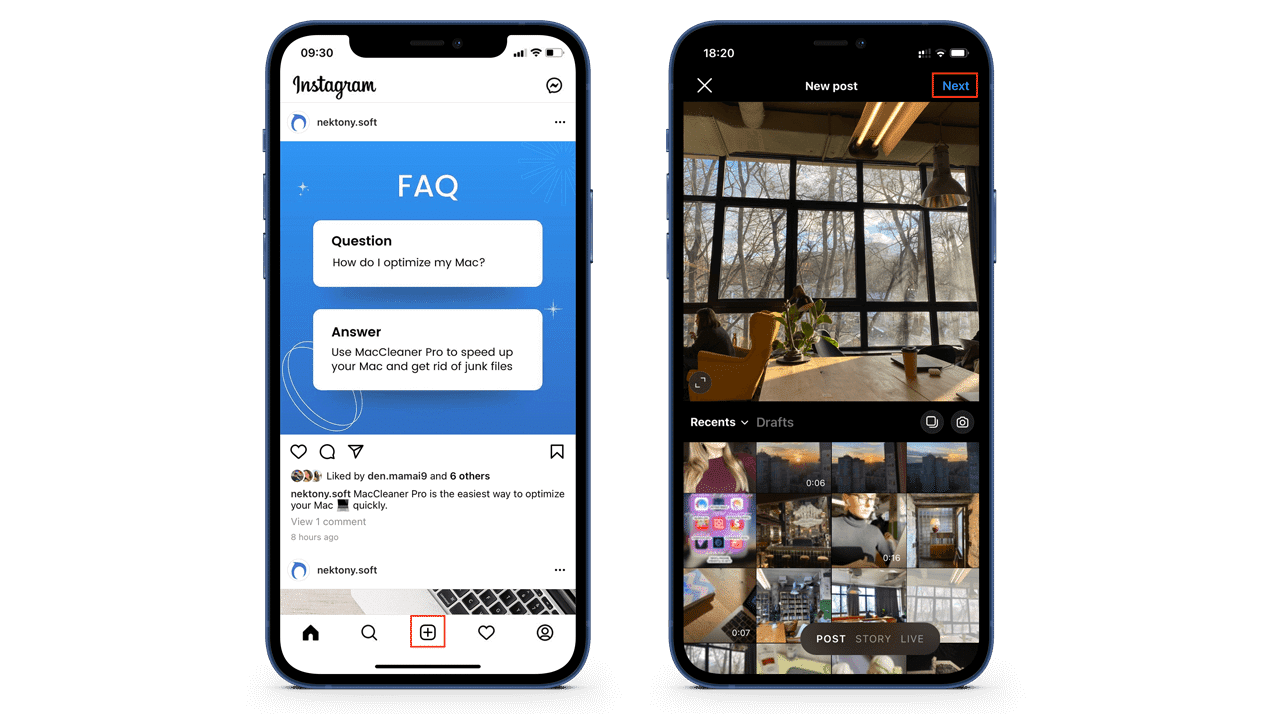 ---
Which Instagram filter is best for selfies?
Clarendon
Clarendon is a very popular filter that increases the contrast and saturation of the photo. It makes the colors on the photo cooler, and the picture becomes brighter as a result. This filter works great for enhancing selfies.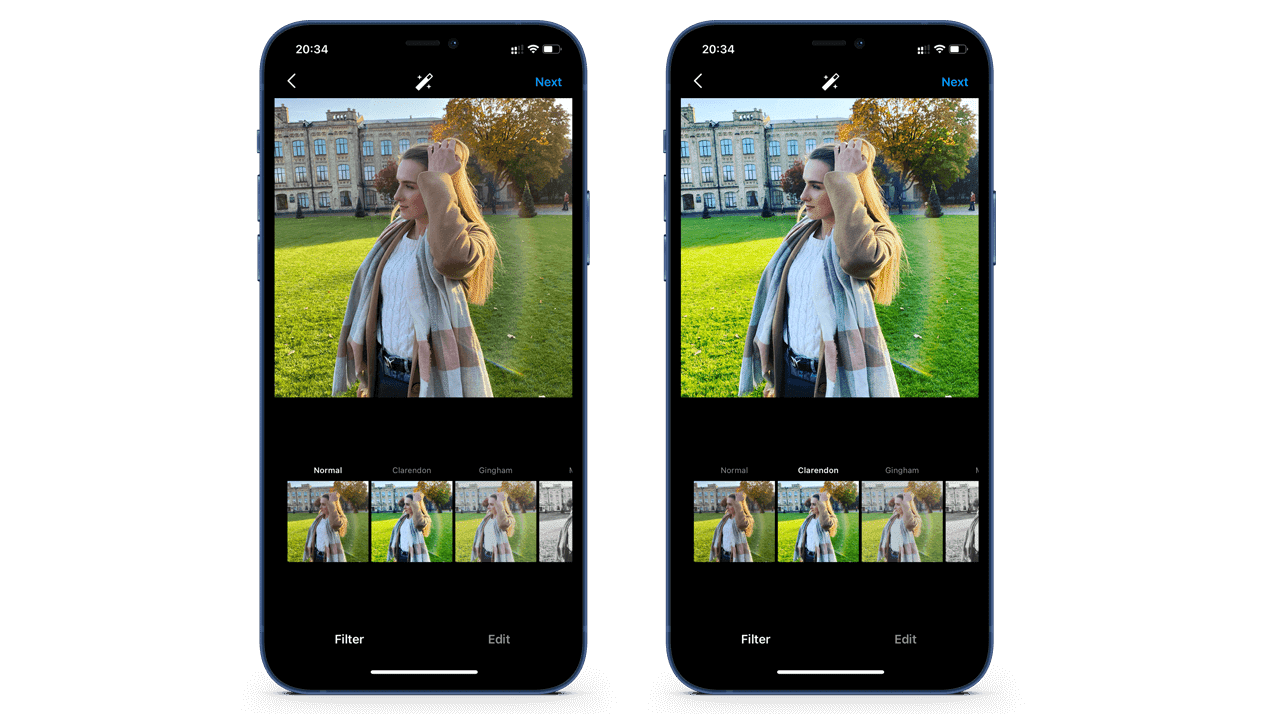 Gingham
This filter is excellent for creating a vintage-looking photo. It desaturates all colors and adds a warm hue to the image. It makes any kind of picture vintage-inspired.
Lark
This filter is ideal for any kind of photo. It adds exposure and slightly reduces the brightness of the photo. Red colors became calmer, and the saturation of blue colors is increased.
What are the most popular Instagram filters?
Juno
This handy filter increases the color intensity of the photo. It makes the red colors richer and brightens any warm hues. As a result, your photo will look much more vivid. Cityscapes look especially wonderful with the Juno filter.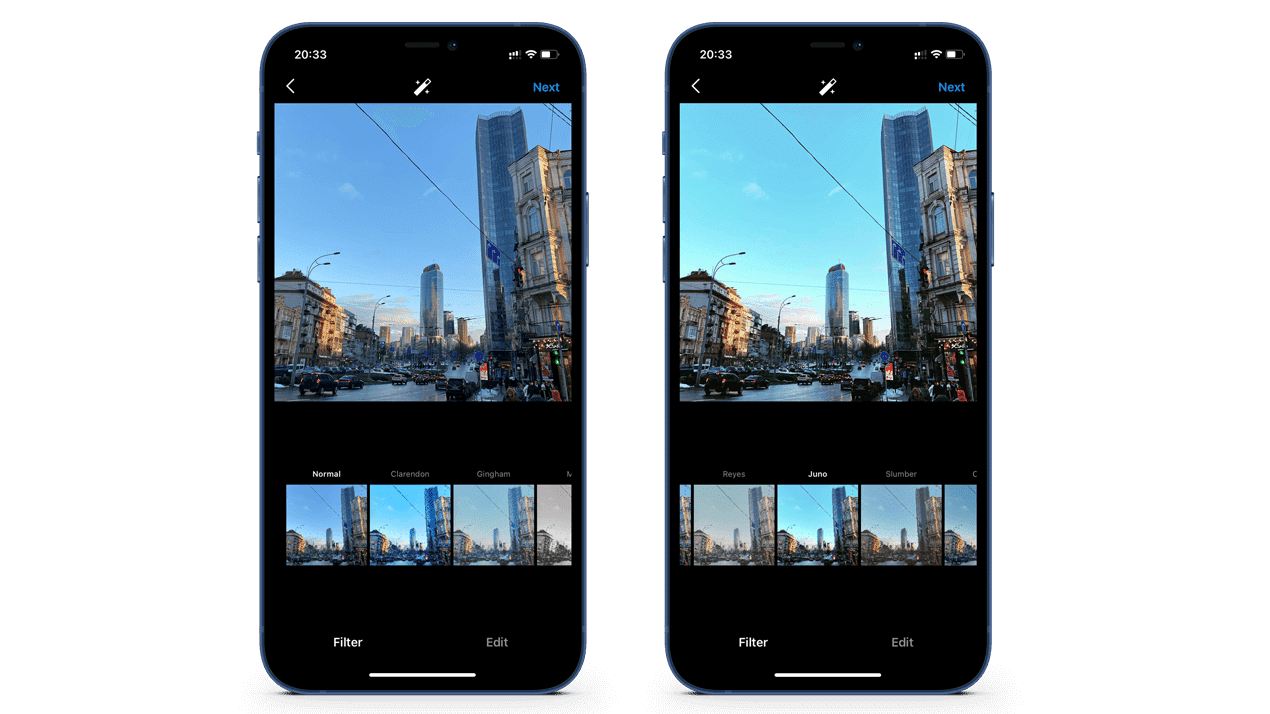 X-Pro II
This filter is excellent for creating super intense photos. It sharply increases color contrast, as well as the shadows of the picture. Such a dramatic effect is further enhanced by adding a vignette, which shades the photo's edges.
Lo-fi
Lo-fi is yet another highly-rated Instagram filter. Any photo with this filter will look so bright and full of life. This is because it increases the overall contrast of the photo, as well as the intensity of blue colors.
Mayfair
Use this filter to create a warm picture. It highlights the center of the photo and boosts the saturation of all warm colors. As a result, you will get a very cozy and sunny photo.
Editing the intensity of Instagram filters
On Instagram, you can manage the intensity of the photo filters. Choose one of the ready filters and adjust the settings to create a perfect picture!
The Instagram camera for stories also has a wide range of photo editing features, such as light and color correction, that allows you to customize any of the suggested filters as you need.
One of the exciting features is the auto-adjust button. In just one click, it will effortlessly create a post-worthy picture.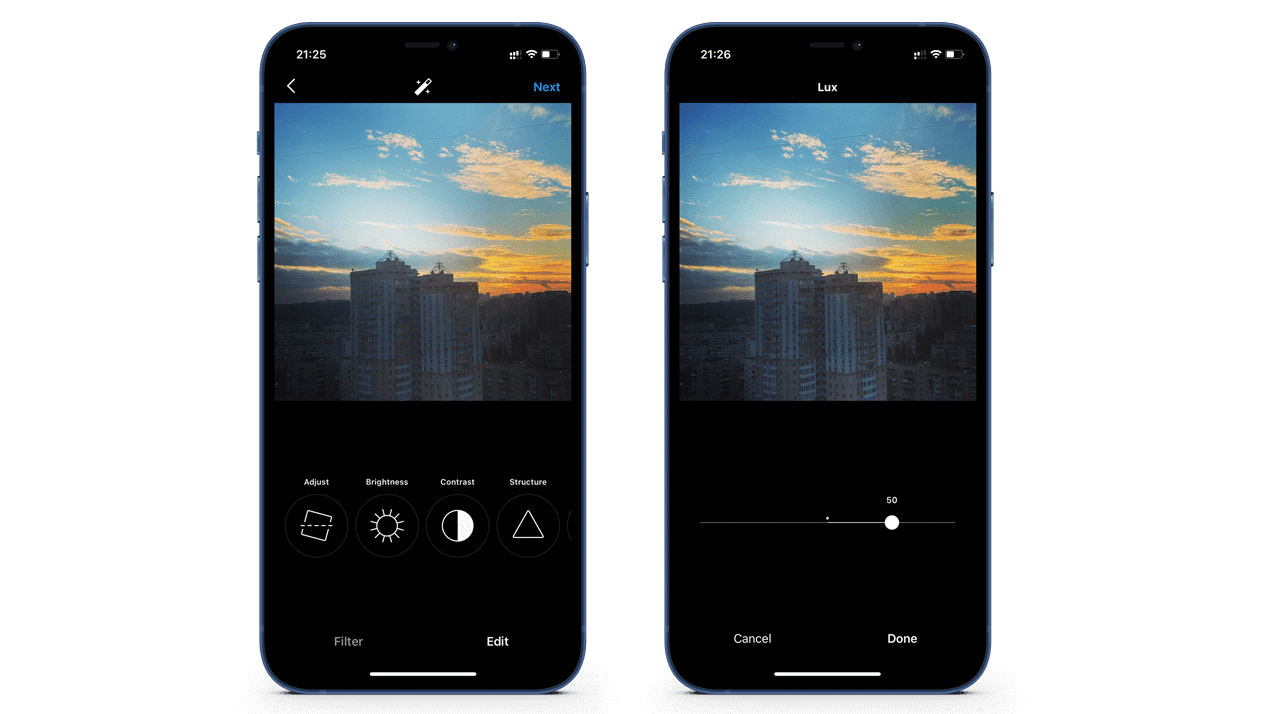 ---
Where do I find other Instagram filters?
Instagram also has lots of creative filters for the camera option. To find them, do the following:
Open the Instagram app.
Tap your profile photo in the upper-left corner to open the Instagram camera.
Here, you can select or find any effect from dozens of filters. You can create eye-catching stories and add different stickers or paint on your images with the Instagram draw options.
Face filters are perfect for hiding skin imperfections or even adding make-up. You can also find a wide variety of funny filters that will amuse you and your friends.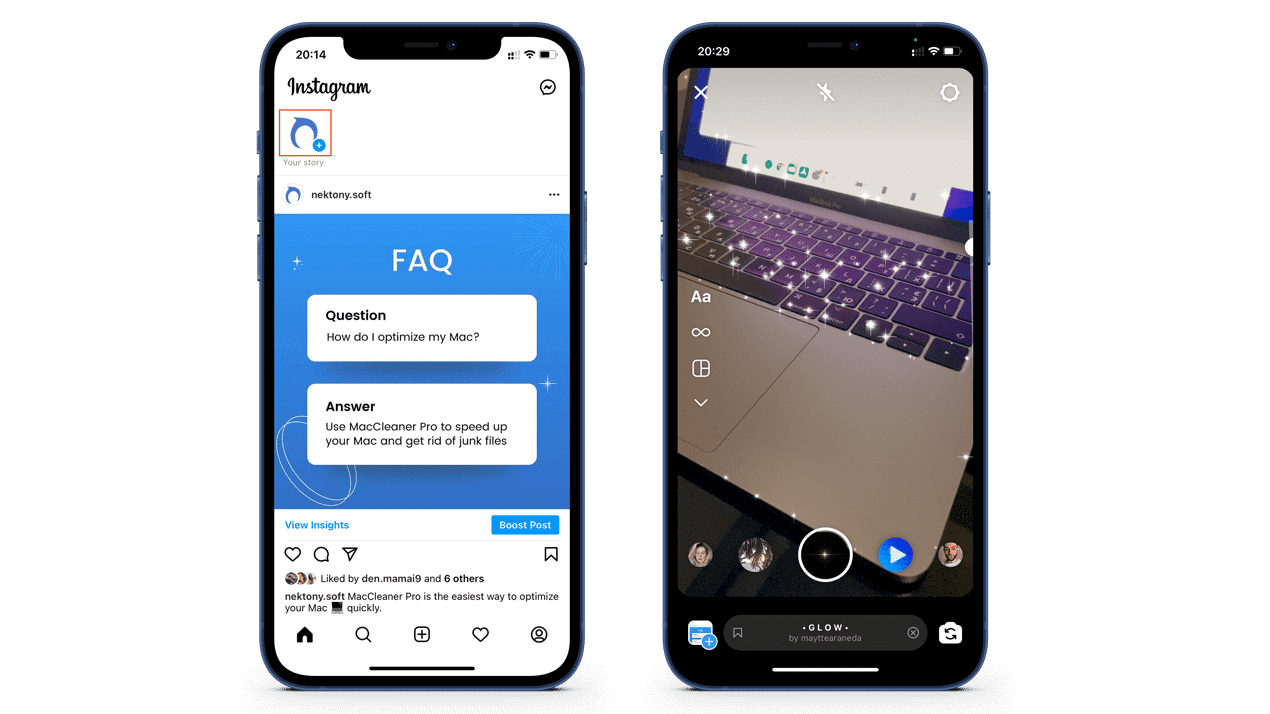 The Paris filter lightly blurs the picture while adding a warm, rosy tone. It is perfect for selfies if you are looking to show off smooth, flawless, and glowing skin.
The Oslo filter gives a very natural effect by increasing the exposure of the photo and enhancing warm hues. It is the perfect choice if you want to apply a natural filter to your picture.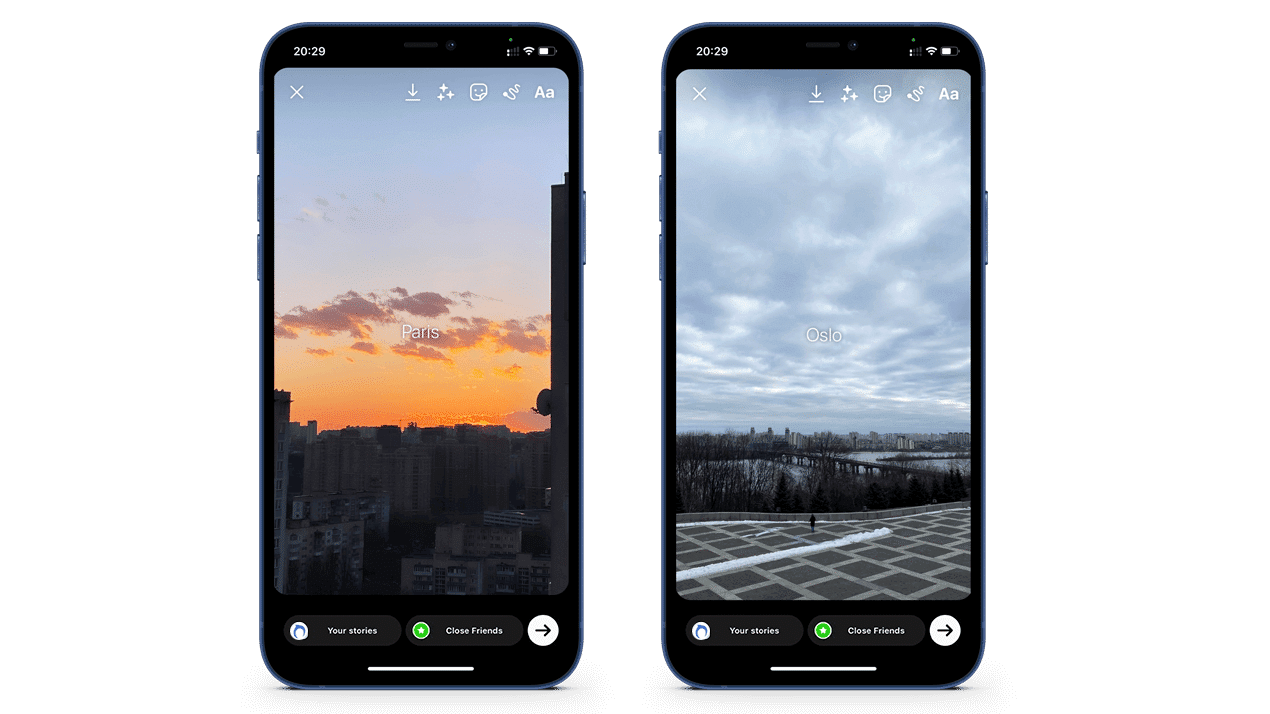 The Melbourn filter raises the contrast of the image and decreases its saturation. Such a filter will make the colors calmer and enhance white accents.
The Tokyo filter is a great option to create black and white photos. It increases the contrast dramatically by boosting the white colors and making the shadows more visible.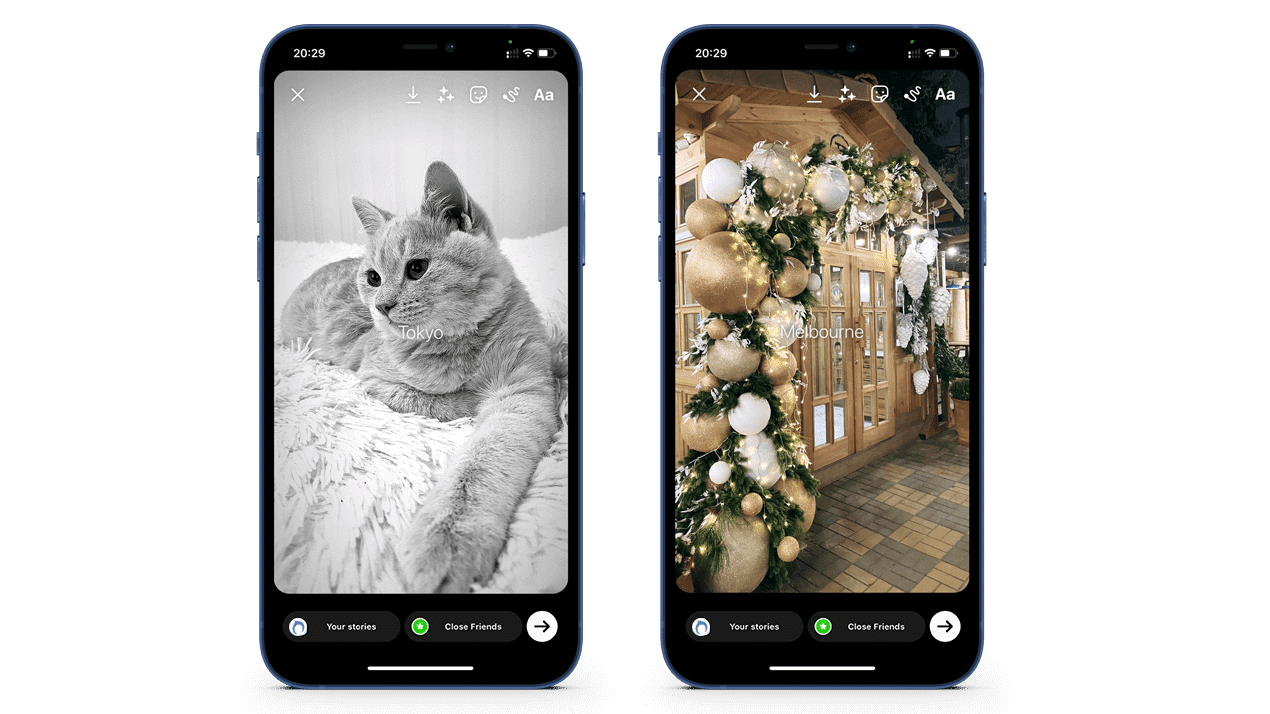 ---
Conclusion
Instagram's filters are a great and easy way to create beautiful or funny photos to share with your followers. Adding filters to your image will take them to the next level. We want to remind you once again that if your iPhone storage is full of similar photos, you can use a free application from Nektony, called Phone Cleaner for Media Files, to quickly locate and remove useless duplicate photos and media files that are taking up huge chunks of space in your storage. This will give you more room to take photos and download your Instagram masterpieces!