If you set up Google Drive on your Mac and now for some reasons want to uninstall it, follow this article. We will share two ways on how to remove Google Drive completely and safely.
Contents:
---
Remove Google Drive from Mac manually
If you were trying to trash Google Drive application by a simple drag & drop, most likely you have seen this message: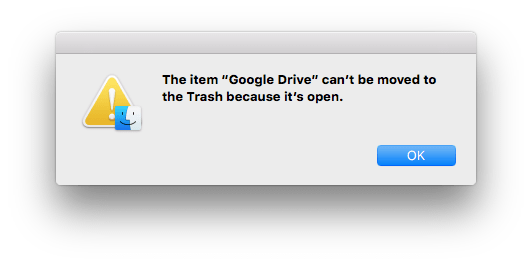 To remove Google Chrome, you have to take a few steps before:
Disconnect your account
Go to the app "Preferences…" from the context menu. In appeared window go to the "Accounts" tab and click on"Disconnect account…"

Now you can easily quit the app. To uninstall the app completely you should also remove several folders. Some of them are in hidden folders, to access them you can use ⌘+⇧+G shortcut or just turn on hidden items visibility with our freeware app Funter.

Macintosh HD > Users > [current user=""][/current] >
~Library/Application Support/Google/Drive

~Library/Caches/com.google.GoogleDrive

~Library/Group Containers/google_drive

~Library/Preferences/com.google.GoogleDrive.plist

~Library/Cookies/com.google.GoogleDrive.binarycookies
Next, delete the folder with your files if you don't need them anymore.
Macintosh HD > Users > [current user=""][/current] > Google Drive
Finally, delete Google Drive from the Applications folder.
---
Uninstall Google Drive using
App Cleaner & Uninstaller
You can easily remove Google Drive and any other application with a special utility App Cleaner & Uninstaller. Just launch the uninstaller, select the Google Drive app and click to remove it.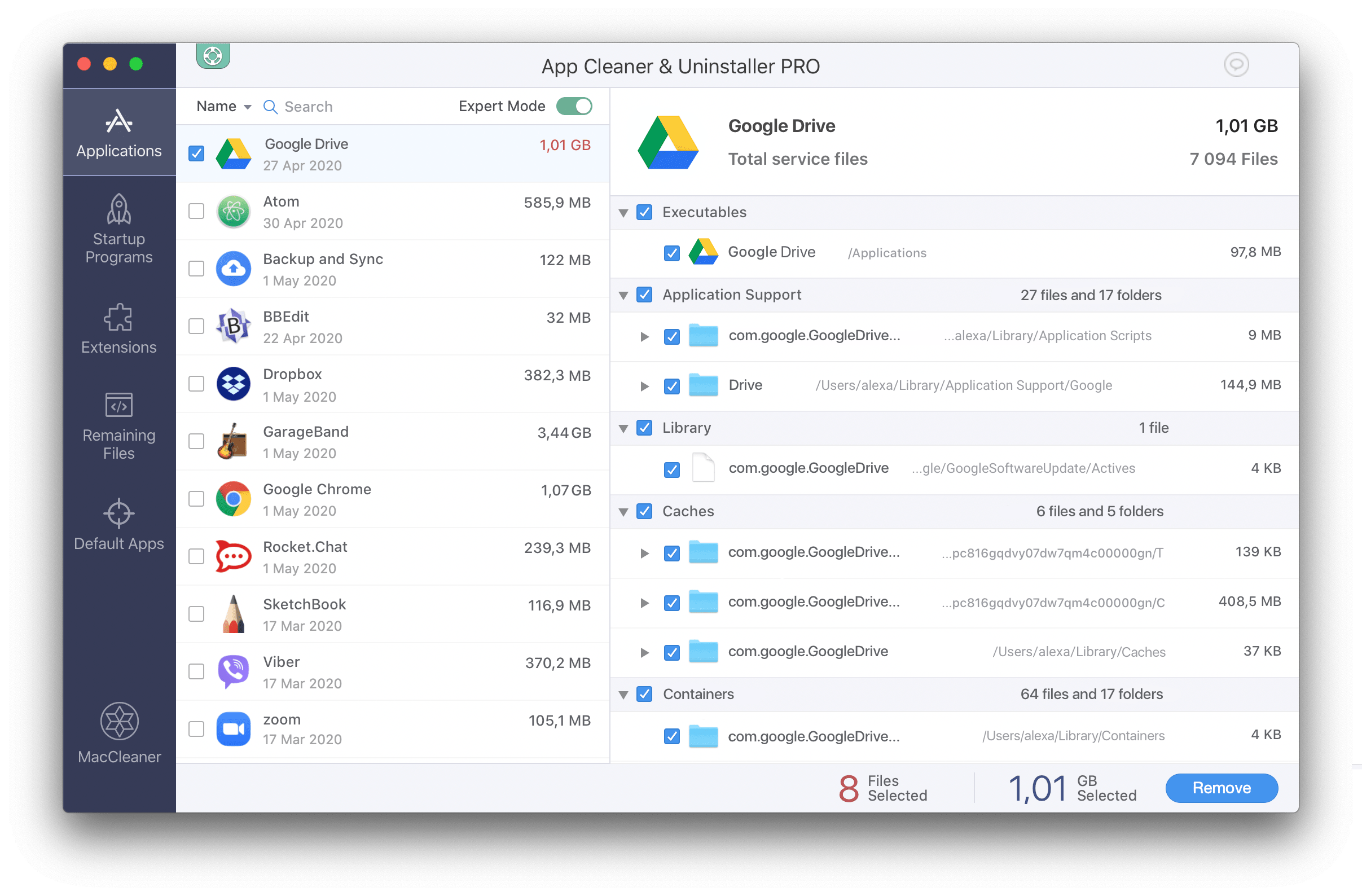 ---
Articles you may be interested in: