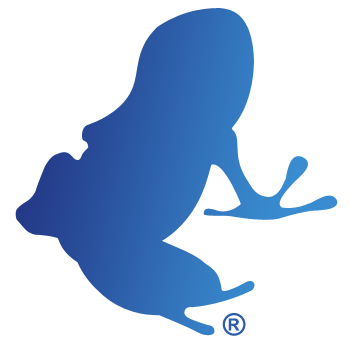 Way 1 – Uninstall Vuze from Mac using App Cleaner
App Cleaner is a free application, that allows you to uninstall programs completely in 5 clicks.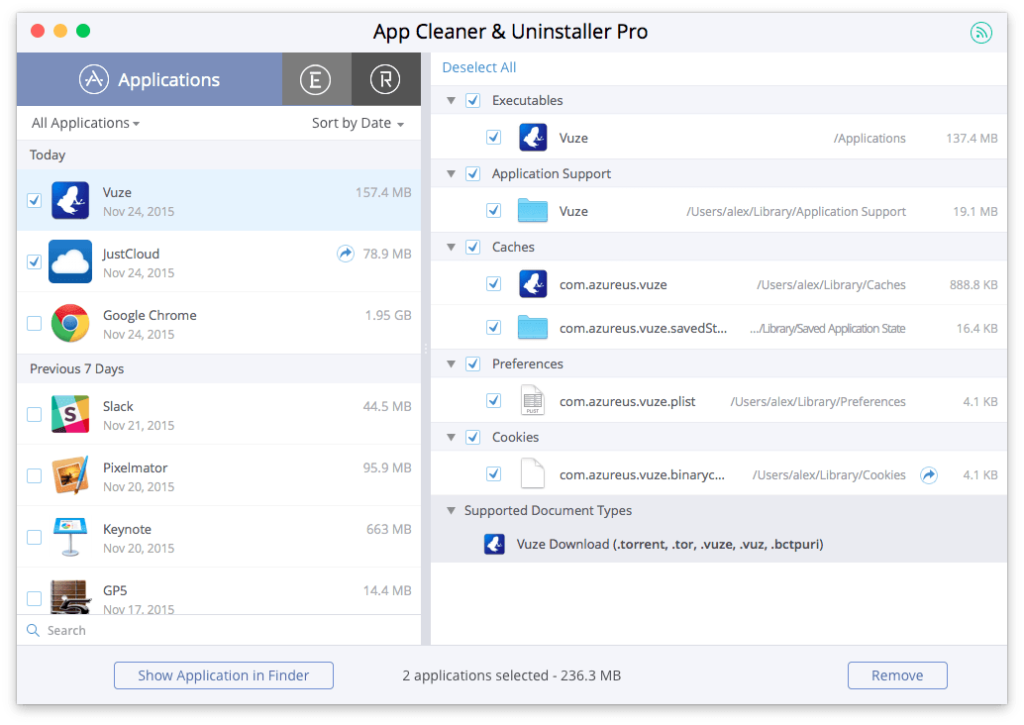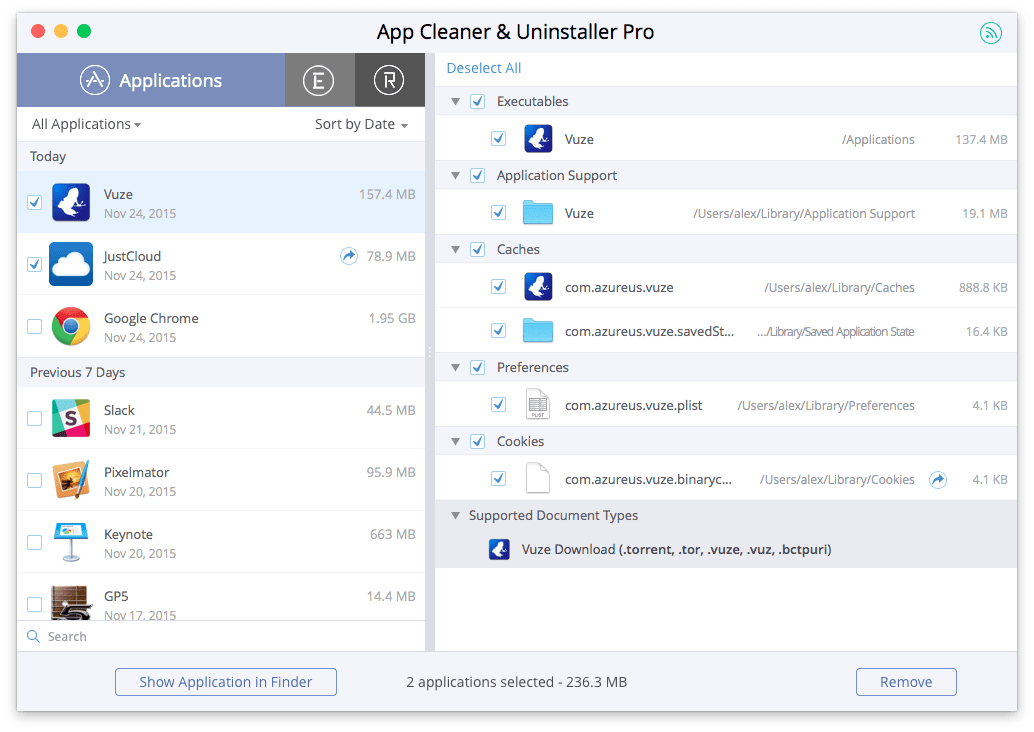 _________________________
App Cleaner & Uninstaller:

---
Way 2 – Uninstall Vuze Manually
To completely uninstall Vuze you have also to delete another app – JustCloud. It is installed in a bundle with Vuse. So, firstly, we will uninstall JustCloud.
1. Remove JustCloud from Applications folder.
2. Remove the following files and folders.
Macintosh HD > Users > [current user] > ~Library > Logs > JustCloud
Macintosh HD > Users > [current user] > ~Library > LaunchAgents > com.jdibackup.JustCloud.autostart.plist
Macintosh HD > Users > [current user] > ~Library > LaunchAgents > com.jdibackup.JustCloud.notify.plist
You can use ⌘+⇧+G for fast moving into different locations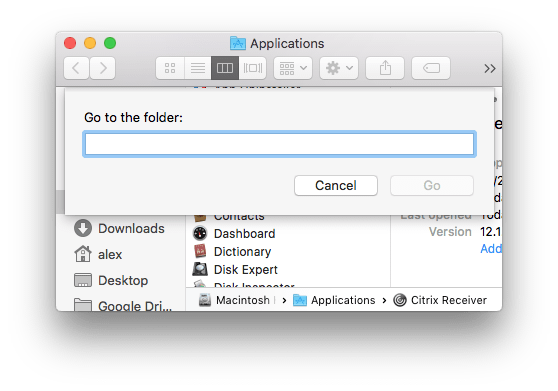 Delete Vuze from Mac
Remove Vuze from the applications folder.
Go to finder and remove folders and files listed below:
Macintosh HD > Users > [current user] > ~Library > Application Support > Vuze
Macintosh HD > Users > [current user] > ~Library > Caches > com.azureus.vuze
Macintosh HD > Users > [current user] > ~Library > Saved Application State > com.azureus.vuze.savedState
Macintosh HD > Users > [current user] > ~Library > Preferences > com.azureus.vuze.plist
Macintosh HD > Users > [current user] > ~Library > Cookies > com.azureus.vuze.binarycookies
---
Quick Uninstaller for Mac
---
Articles you may be interested in: