Clean up your Mac with Funter
Funter makes it easy to not only operate hidden files on Mac but also have quick access to the tools to view and operate removable files on your disk. Funter shows how many junk files, duplicates, unused applications and old files are stored on your Mac, and allows you to quickly open a tool to get rid of them. You can optimize your Mac with Funter manually or
download MacCleaner Pro to quickly do it with the bundle's tools. Let's learn about this option in more detail.
Have you ever wondered which files and folders take up the most space on your disk? The answer could amaze you. We know all the weighty folders, documents, music, movies and installed programs on our Mac. However, if you check your disk usage, you may discover many large and old files which you had forgotten about and you even didn't realize took up so much disk volume. So, if you suffer from lack of free space and want to remove some files, getting a convenient visualization of disk usage, would help you to complete the file cleanup quickly and efficiently. The Disk Expert application is designed for this task.
1. Click Large & Old files from the Funter window to view the details about the biggest and long unused files on your Mac's HD:
Number of files
Used space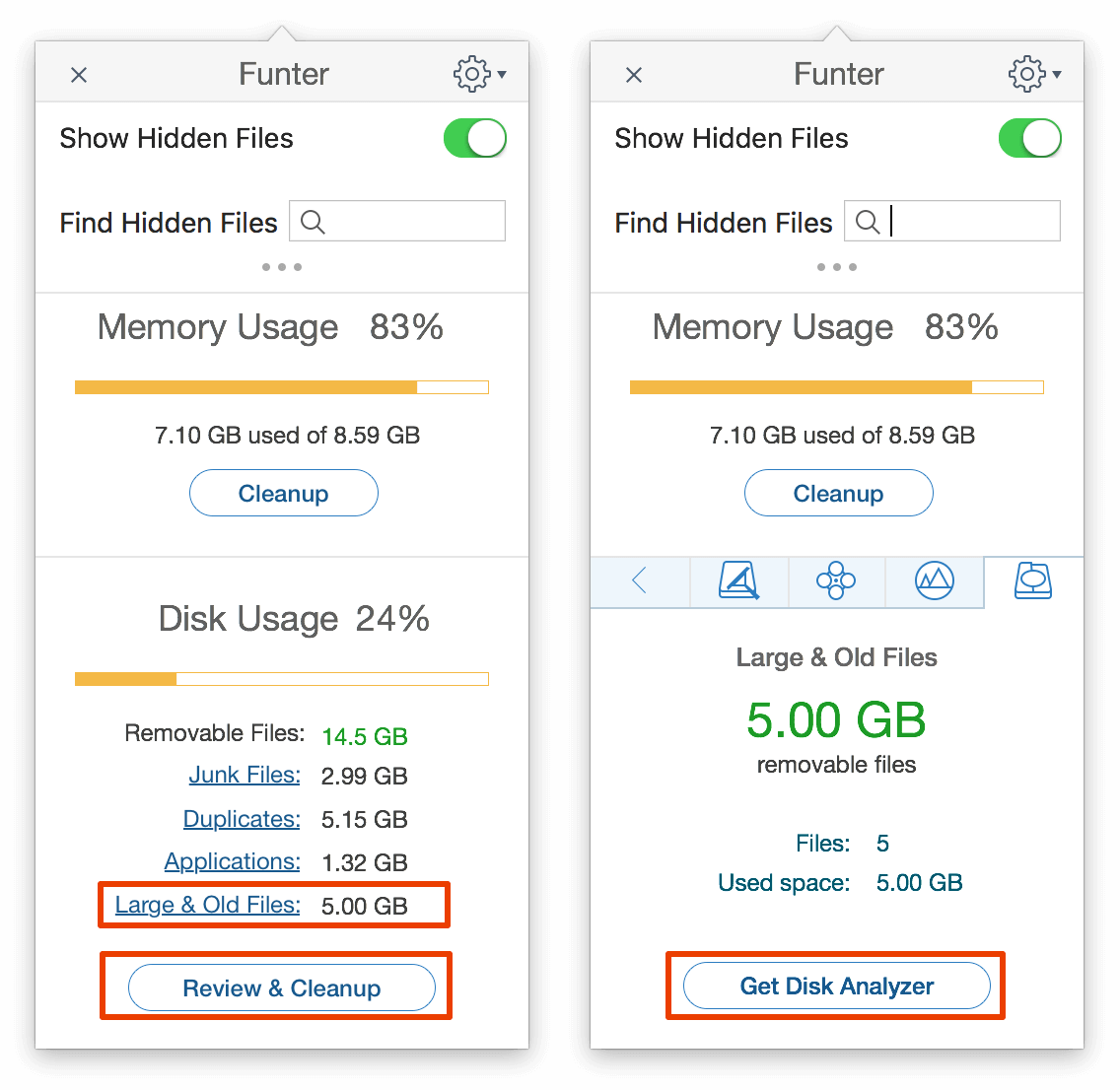 2. Click Open Disk Expert to analyze your disk space usage. You will have the results visualized as a sunburst pie chart for your convenience. Navigate folders and subfolders, find unneeded large folders and move them to Trash.
*Read How to find large files on macOS Sierra manually.