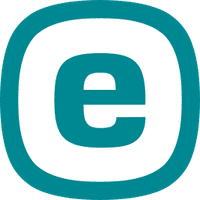 When uninstalling antivirus software on a Mac, most users face some issues and they can't get rid of malware removal tools completely. The same comes with Cyber Security software Eset. But don't worry. In this article, we will explain how to uninstall Eset on a Mac completely, without leaving leftovers.
Contents:
---
Uninstall Eset Manually
Before starting the uninstallation process, it is important to quit Eset and all processes related to the antivirus software. For this, open Activity Monitor, switch to the Memory section, and close Eset processes. 
Then go to the Applications folder and remove the Eset program from there. 

Now you should find all the service files which the Eset app created during its use. You should know that when you remove apps to Trash, their leftovers still remain on your Mac. So if you want to keep such files from cluttering your disk space, you should find and remove them manually. By default, the service files of apps are stored in the hidden Library folder. You should open ~/Library and check the following subfolders for the Eset files.

~Library/Application Support/
~Library/Containers/
~Library/Caches/
~Library/Preferences/
~Library/Cookies/
~Library/Logs/
~Library/LaunchAgents/

Then check the user's Library folder. 

Remove all service files of Eset from Libraries.
You can also use the free application, Funter, to easily find hidden service files. Funter is designed to show and find hidden files in any location on a Mac.

The last step is just to empty Trash.
---
Uninstall Eset using the antivirus removal tool
As most antivirus software does, Eset provides its own removal tool. To find it, go to the Applications folder → make a right click on the Eset icon → and select "Show Package Contents" from the context menu. 
In the Helpers subfolder, you will find Eset Uninstaller. Open it. 
In the next window, click the Uninstall button. It will require your user password. Follow the provided steps to uninstall Eset. 

Please note that Eset uninstaller does not remove all service files from your Mac. After uninstalling, we checked for leftover files using Funter and found its service files. 
That's why we recommend using the third method of Eset removal from our guide. Read on to learn the quickest and safest way to uninstall Eset on your Mac.
---
Uninstall Eset using App Cleaner & Uninstaller
App Cleaner & Uninstaller is a special program used to uninstall apps on a Mac completely and manage system extensions. You can use the program instead of the Eset removal tool. Download App Cleaner & Uninstaller and follow these three easy steps to uninstall Eset:
Launch App Cleaner & Uninstaller and from the list of scanned apps find and select Eset. 
Then click the Remove button.
Confirm the removal. 

If you have already removed Eset another way, you can use App Cleaner & Uninstaller to find out if Eset left remains on your Mac. Just switch to the Remaining Files section and you will find them there. Select and remove unneeded junk files.
App Cleaner & Uninstaller is an easy Eset remover. But that's not all. You can use this app even if you want just to reset Eset. For this, just select and remove only its service files, keeping its executable file.

---
Conclusion
Now you know three ways to uninstall Eset. It's your choice which one to use. The only thing we'd like to remind is to never forget to remove the apps' service files as well.
---
Articles you may be interested in: