CUDA Driver is not supported for Mac with OS higher than MacOS Mojave. If you want to uninstall Nvidia CUDA, you should note that uninstalling drivers on a Mac slightly differs from uninstalling simple applications. A complete and correct driver uninstallation is essential to prevent issues and crashes of other drivers on Mac. This article will explain how to entirely and safely remove Nvidia drivers from your Mac.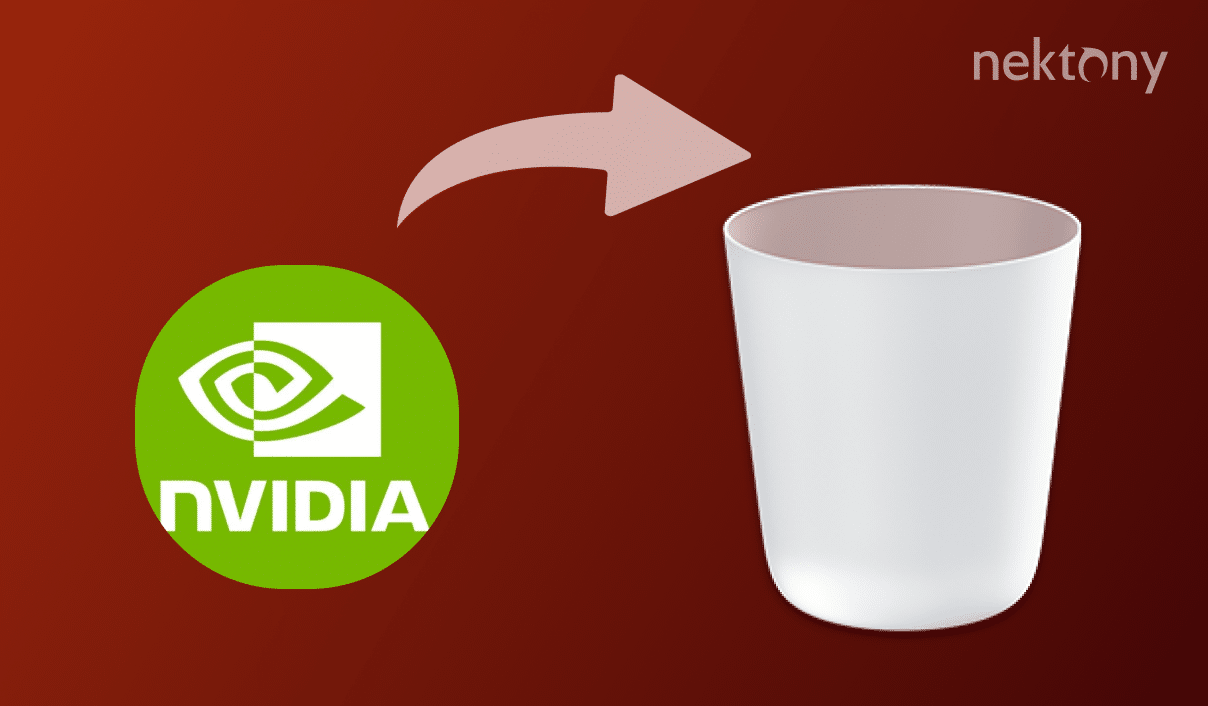 Contents:
Important notes and the methodology used to uninstall Nvidia CUDA from Mac
Before writing this guide, we searched for the Nvidia uninstallation guide on its official website and found nothing.
To altogether remove Nvidia from Mac, you need to find and remove its remaining files even after removing them from System Preferences.
Since we have been coding an uninstalling tool for Mac's apps for many years, we know all about the service files applications create on Mac. That's why we decided to prepare our guide on how to remove CUDA Driver correctly.
We used a free application Funter and App Cleaner & Uninstaller from Nektony to find Nvidia leftovers using.
This article will explain how to uninstall Nvidia manually and using App Cleaner & Uninstaller completely. It's up to you which method to use. If you have any questions related to this article, contact the Nektony support team.
---
What is an Nvidia CUDA Driver, and why remove it?
Nvidia Cuda is a driver that brings support for all Nvidia graphic cards on a computer. In short, it is a platform for a different software, allowing to target NVIDIA hardware. Nvidia CUDA was introduced in 2006. However, since macOS 10.14 (Mojave), Apple does not support CUDA. Developers were experiencing slow performance after upgrading the macOS. Thus, you should uninstall Nvidia CUDA from your Mac. Keep reading to learn how to do this correctly.
Quick Tip – Uninstall Nvidia Driver with App Cleaner & Uninstaller
Below you can learn how to uninstall Nvidia Driver from Mac manually. However, if you don't have much time to read the guide, download and use
App Cleaner & Uninstaller
from Nektony to entirely remove Nvidia with one button click. Here is the
download
link for the latest version of the application.
App Cleaner & Uninstaller
---
How to uninstall Nvidia CUDA from Mac manually
You have to follow two essential steps to remove the CUDA driver on Mac completely and safely. First, you need to remove the driver. Then you need to remove its remaining files from your Mac.
Steps on how to manually delete Nvidia Cuda from Mac:
Quit Nvidia CUDA driver.
Close all the Nvidia processes working in the background. For this, open Activity Monitor, find these processes, and close them using the "X" button in the left-top corner.

Open System Preferences. You can find it in the Launchpad, in the Applications folder, or go to the Apple Menu and select System Preferences.
In the System Preferences window, find the CUDA driver icon. It should be in the bottom section. Make a right-click on it and select Remove "CUDA" Preference Pane.

Now you need to find all the leftovers (service files) of the Nvidia driver on your Mac's disk. These files are usually hidden and stored in the system Library folder. To find them do the following:
Open Finder and press the Shift+Command+G shortcut. This will open the Go to the Folder search field. Type ~/Library and click on Go.

Check the following subfolders in Library for Nvidia temporary files:

~/Library/Application Support/
~/Library/Caches/
~/Library/LaunchAgents/
~/Library/LaunchDaemons/

Remove all files associated with Nvidia.
Empty your Trash and reboot your Mac.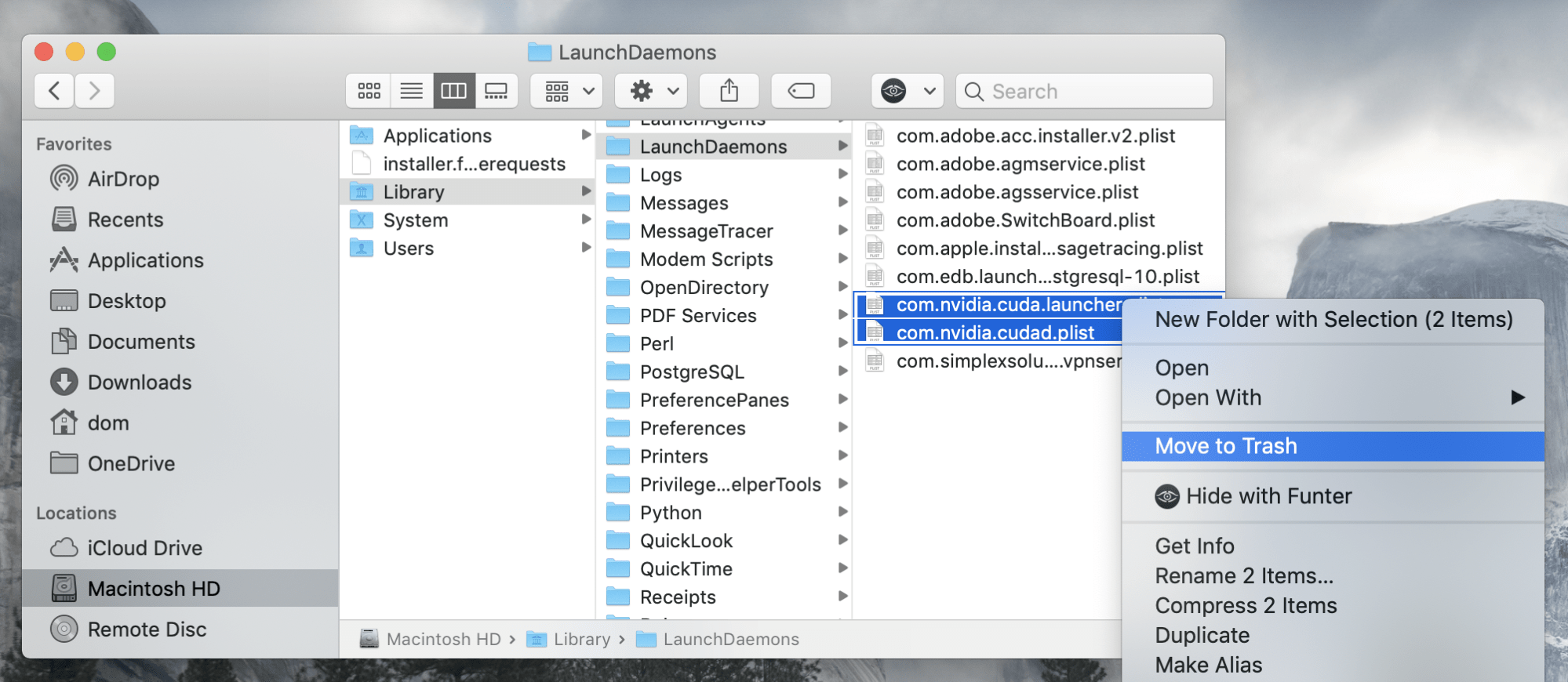 After the provided steps, Nvidia should be removed entirely from your Mac. However, note that some service files may be scattered on the disk, so it's not so easy to find absolutely all of them. You can use the free application Funter to check your Mac for Nvidia's remaining files or use App Cleaner & Uninstaller for this.
Funter is an application to find hidden system files. To find Nvidia files using Funter, do the following:
Launch Funter.
Type CUDA in the Funter's search field and press Enter.
Funter will display a list of all files that contain the search word in their names.
Select the service files of the CUDA driver, and click to remove them.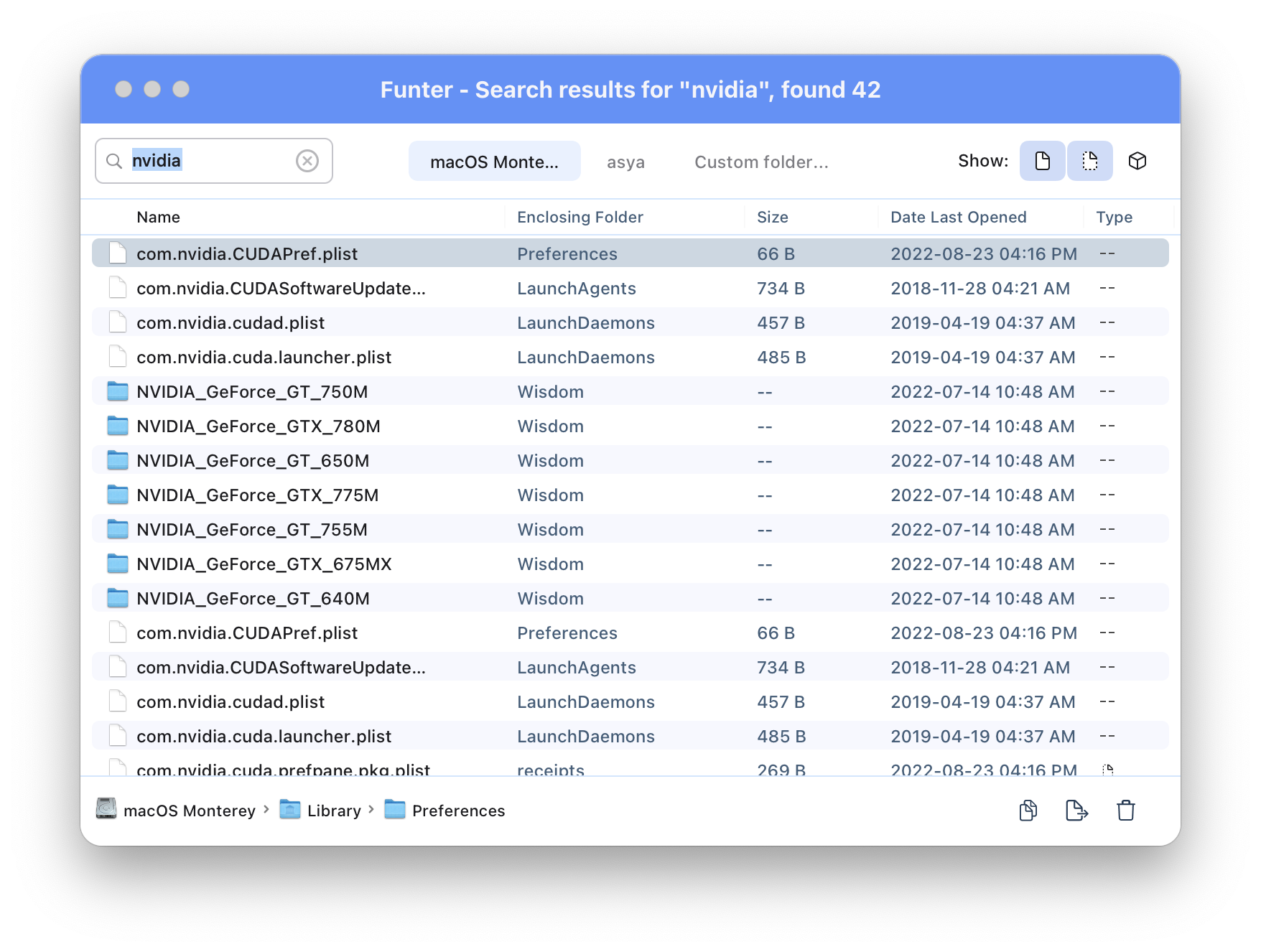 The manual uninstallation of Nvidia CUDA Driver seems to be complicated, doesn't it? The good news is that there is another, much easier way to uninstall the driver. We invite you to learn how to easily uninstall Nvidia CUDA or any other driver from Mac with App Cleaner & Uninstaller.
---
How to uninstall Nvidia CUDA Driver using App Cleaner & Uninstaller
App Cleaner & Uninstaller is a tool that allows you to completely remove any application from your Mac and find the leftovers of already deleted applications.
Steps on how to uninstall CUDA Driver with App Cleaner & Uninstaller:
Launch App Cleaner & Uninstaller.
Select CUDA from the list of scanned applications.
Click the Remove button and confirm the removal.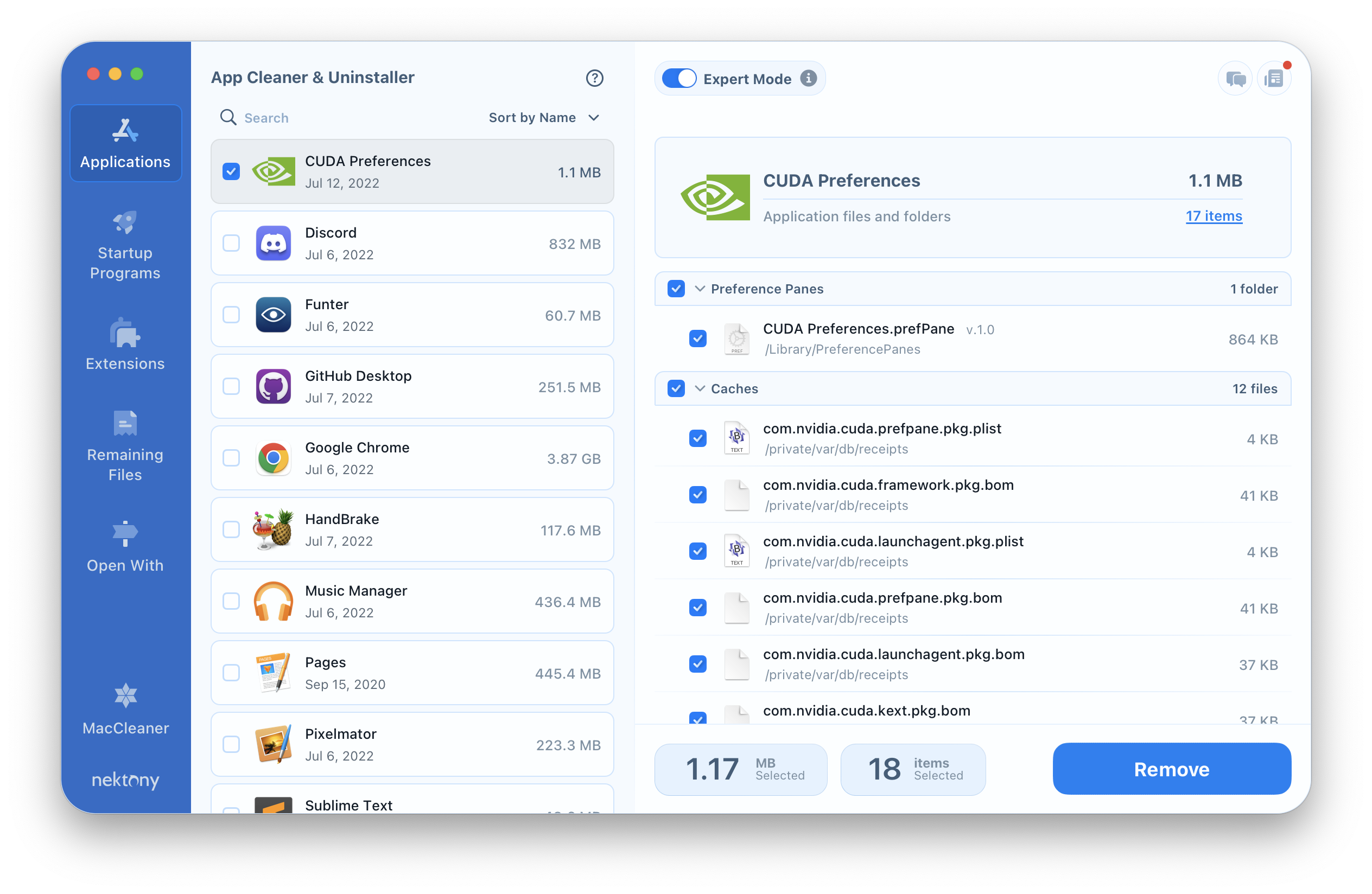 If you have already removed Nvidia, you can check your Mac for its remaining files. For this, switch to the Remaining Files section. Here you will find the list of all unneeded files that applications left behind after their removal.
App Cleaner & Uninstaller is free to download. Use this driver uninstaller to delete Nvidia from your computer entirely.