Choosing the best app to keep your Mac's system clean and free of clutter can be a daunting task due to the wide selection of quality software available at the moment. To help you narrow down your choices and find the best option for your particular needs, we compare two of the most popular packages – MacCleaner Pro 3.0 and CleanMyMac X – to see what tools they have to keep your system performing at its peak.
Contents:
---
CleanMyMac X review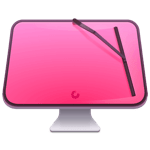 Price: subscription $39.95 per year for 1 Mac or one-time purchase for $89.95
Free trial: yes, with limited options
Distribution: direct from MacPaw website or via the Mac App Store
Requirements: macOS 10.10 or later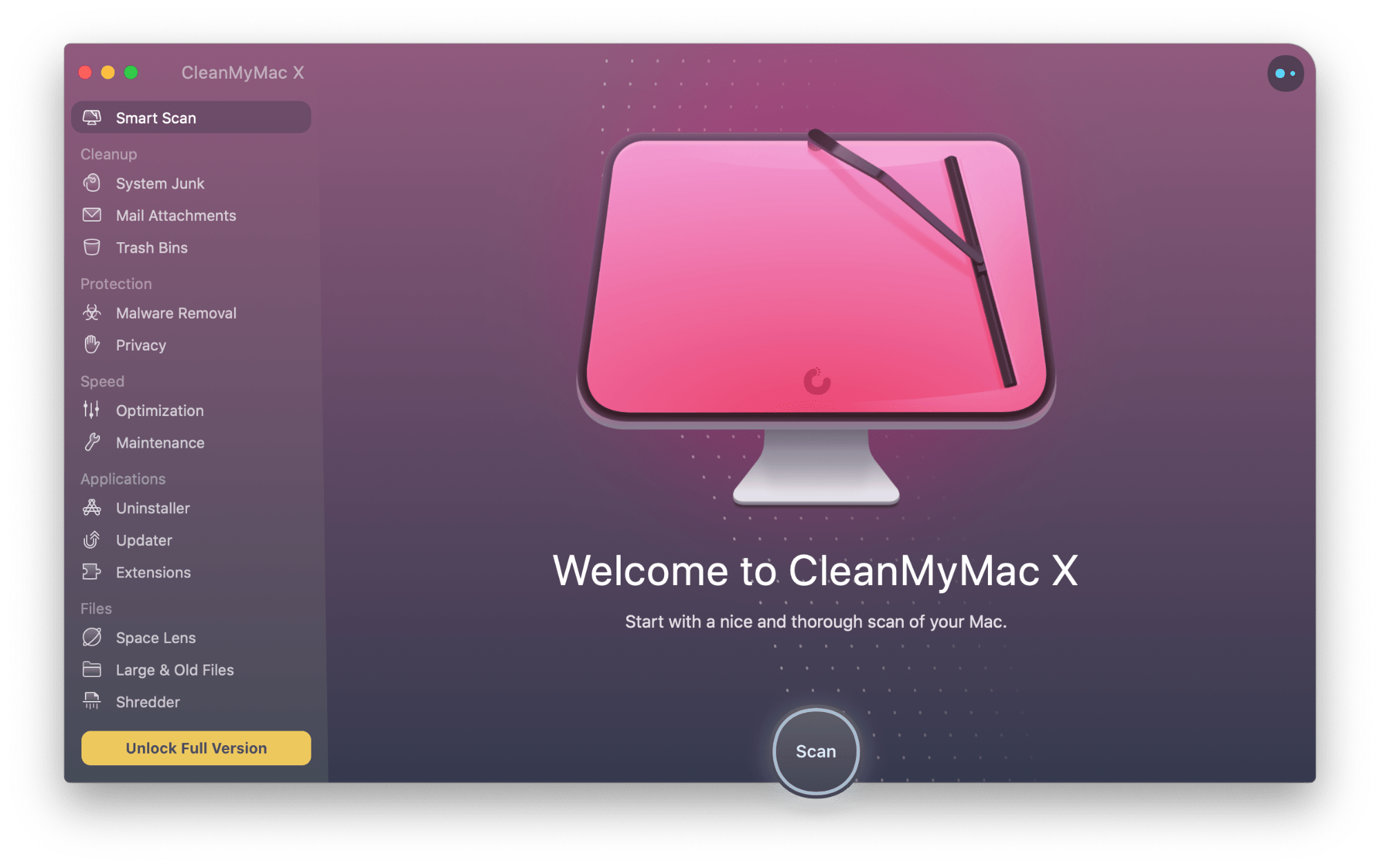 How does CleanMyMac X work?
CleanMyMac X underwent a redesign in 2018 which resulted in the current, visually pleasing interface. A column on the left-hand side is home to the various tools that come with the package, including sections for cleaning up system junk and other unnecessary files, malware scanning, optimisation and general maintenance, plus the ability to remove or update applications. When one of these is selected, the main panel then shows a large, friendly icon with relative information displayed below and buttons to trigger the processes.
It's an easy-to-understand layout, aided by the Smart Scan feature which allows you to hit a single button and CleanMyMac X will then run several of the above searches and advise you on what needs addressing. It doesn't fully automate the clean-up procedure though, as you'll still need to run each tool separately to remove items.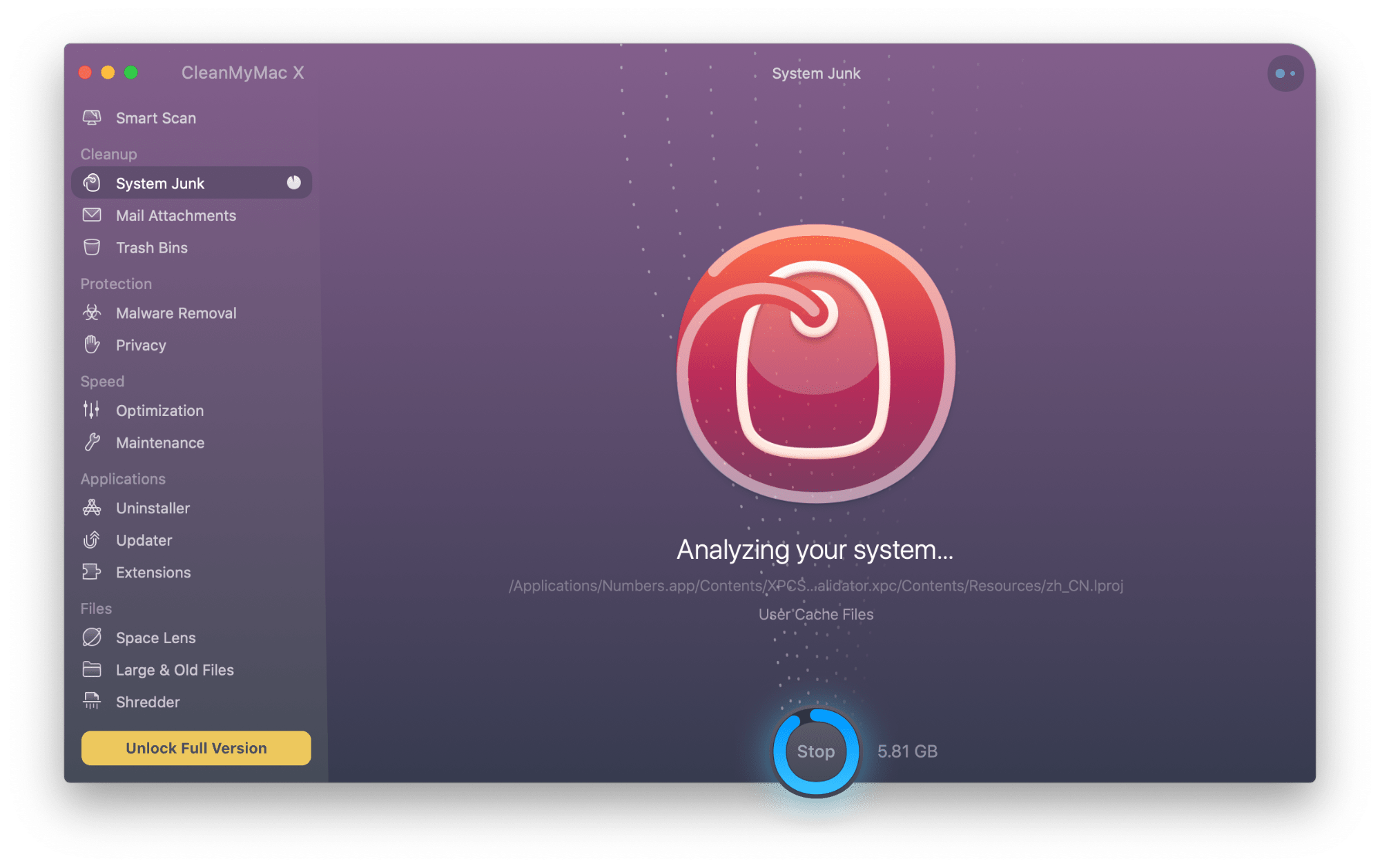 The range of tools is comprehensive, providing users the power to easily find and remove large and old files that are taking up valuable storage space, completely uninstall applications and all of their associated files so that your hard disk doesn't end up with scattered bits of random data, alongside the optimization features that ensure your RAM is free from resource-hogging applications that will slow things down.
While macOS isn't known for its vulnerability to viruses, the malware scanner and removal tools are a good addition, adding an extra layer of security to your system. There's also a shredder that allows you to thoroughly delete files so that they can't be recovered once you've decided to discard them.
A slight irritation is the frequency with which the software alerts you that you're running out of disk space or RAM. Even after you've dismissed the notification box, it's not uncommon to see it re-appear moments later. Of course, the program is trying to be helpful, but a little less fervency would be a welcome addition in future updates.
CleanMyMac X is missing one important feature though, in that it doesn't have a duplicate file finder. Instead, the developer MacPaw offers the capability via an additional app called Gemini 2, although you have to purchase this separately.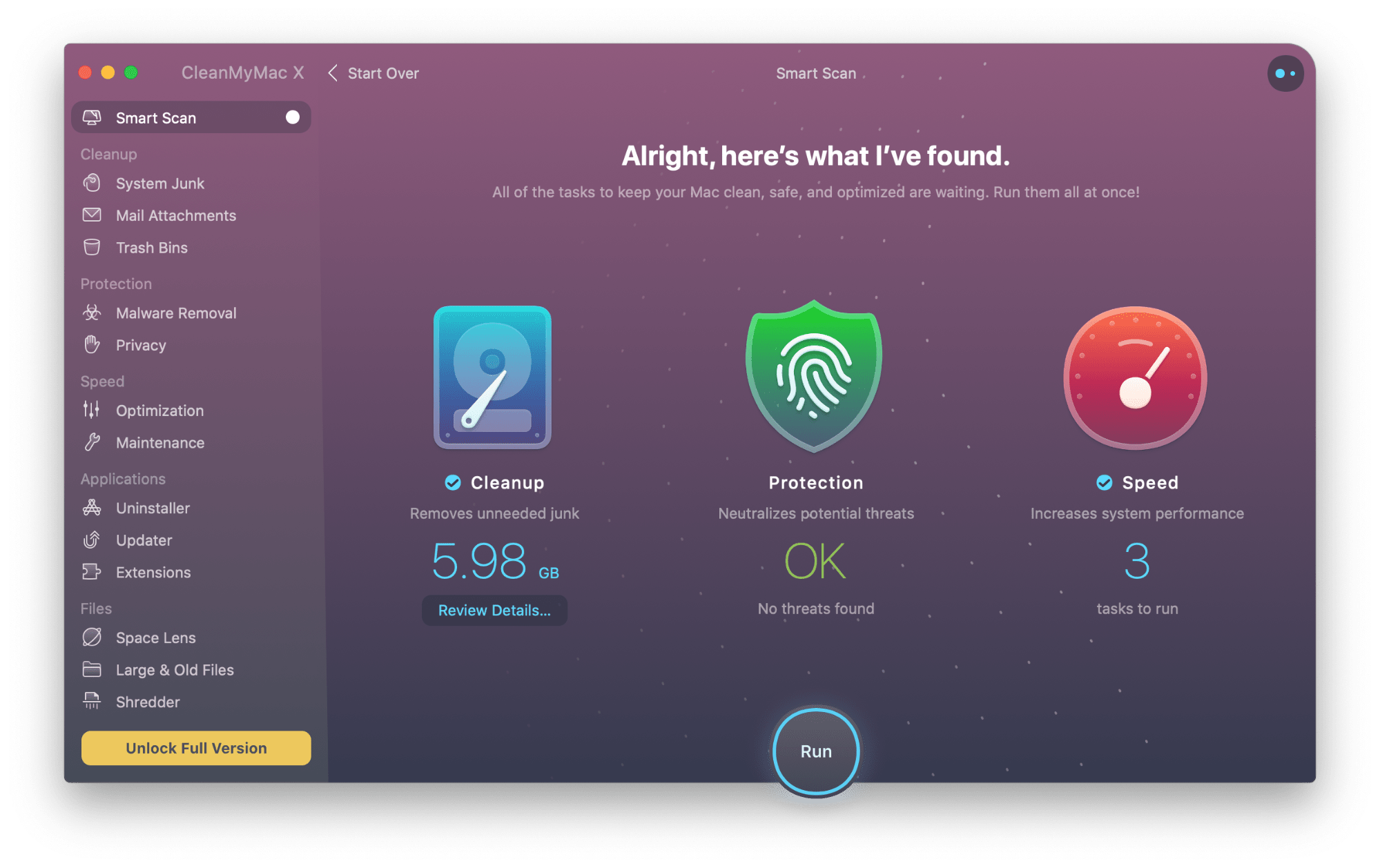 Is CleanMyMac X safe?
CleanMyMac is developed by MacPaw, a popular company that produces several other optimisation products for macOS, Windows and mobile devices. The app itself is notarized by Apple and has earned various industry awards, so we think it's safe to assume that installing it on your system won't bring any unwanted surprises.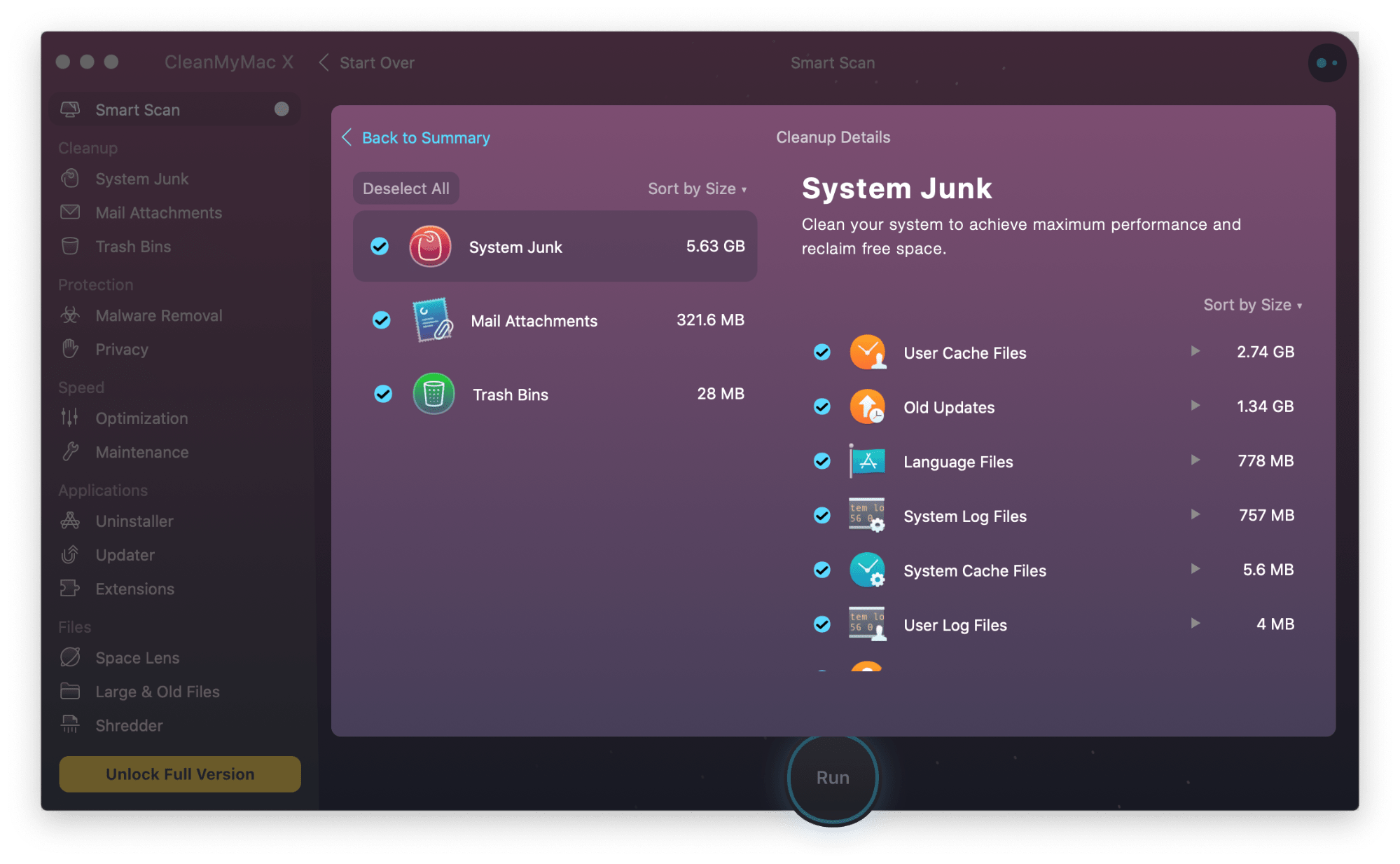 Is CleanMyMac X worth it?
The price for CleanMyMac X is quite high, with a one-off purchase setting back new users $89.95 or $45 for existing users that want to purchase a new version of the app. If you prefer to spend less up front, there is also a yearly subscription which currently costs $39.95 and covers a single Mac. Different pricing solutions are available for those who want to cover more devices, with tiers for two and five Macs. MacPaw does run promotions from time to time, so be sure to check if there are any discounts available should you decide to buy the software.
Of course, we'd advise making use of the trial version first as it gives you an idea of how the software works and the kind of features you can expect, although many of the tools are disabled until you move to the paid version.
CleanMyMac X main characteristics:
Modern, colorful design
Explanatory descriptions for each process
Wide set of clean-up and performance optimizing features
Yearly subscription and one-time purchase option
Different price solutions to purchase the app for 1, 2 or 5 devices
Pros
✓

Smart Scan

✓

Malware scanner

✓

Shredder tool

✓

App versions for macOS and Windows

✓

Available limited trial version
Cons
𐄂

High price of the full version of the app

𐄂

Yearly subscription plan

𐄂

No duplicate file finder

𐄂

No hidden files finder

𐄂

Necessity to scan different processes separately

𐄂

No additional confirmation for running tasks and deleting items
---
MacCleaner Pro 3.0 review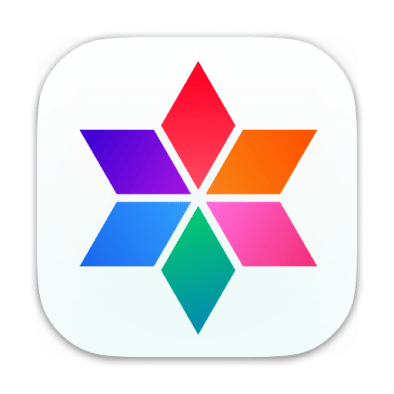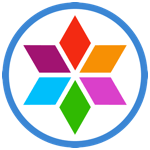 Price: $29.95 per year for 1 Mac
Free trial: yes, trial with full options access
Distribution: available for direct download from the website
Requirements: macOS 10.13 or later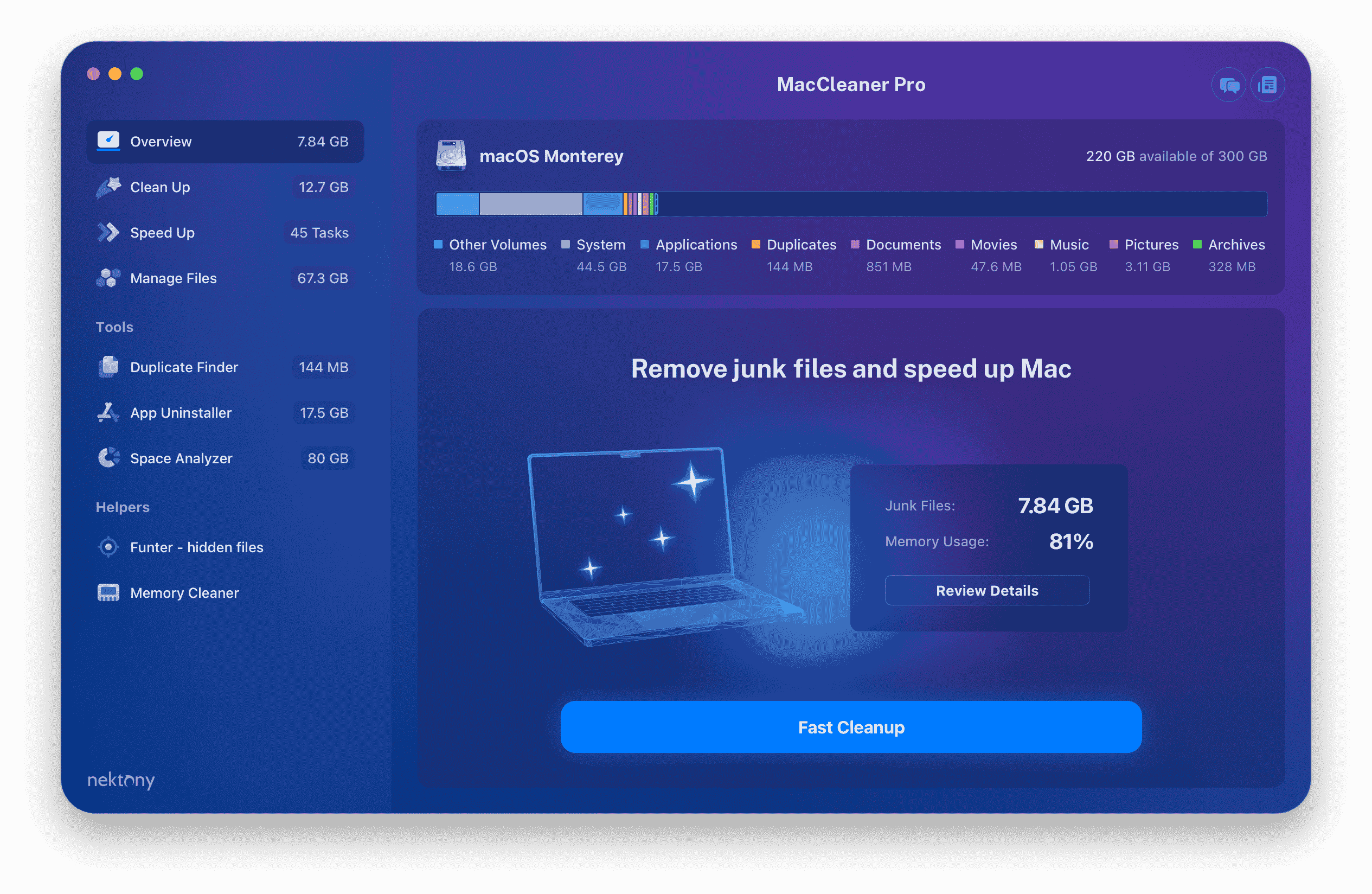 MacCleaner Pro 3.0 from Nektony, is a powerful macOS cleaner and optimiser with an extensive list of features. The main difference between this software and CleanMyMac X is that MacCleaner Pro 3.0 isn't a single program but rather a bundle of separate professional tools, each purpose-built to solve different system tasks. These include maintaining optimum performance speeds, clearing out unwanted junk files and applications, plus a variety of other useful capabilities.
MacCleaner Pro 3.0 was totally redesigned and updated in 2022, adding a new, minimalist interface that keeps it in line with all of the modern optimisation packages. This makes the program suitable for both advanced and regular users, thanks to its intuitive layout and clean menus. As with CleanMyMac X, the tools all appear in a column on the left-hand side of the screen, with the main area used to give further details about any feature that's currently selected.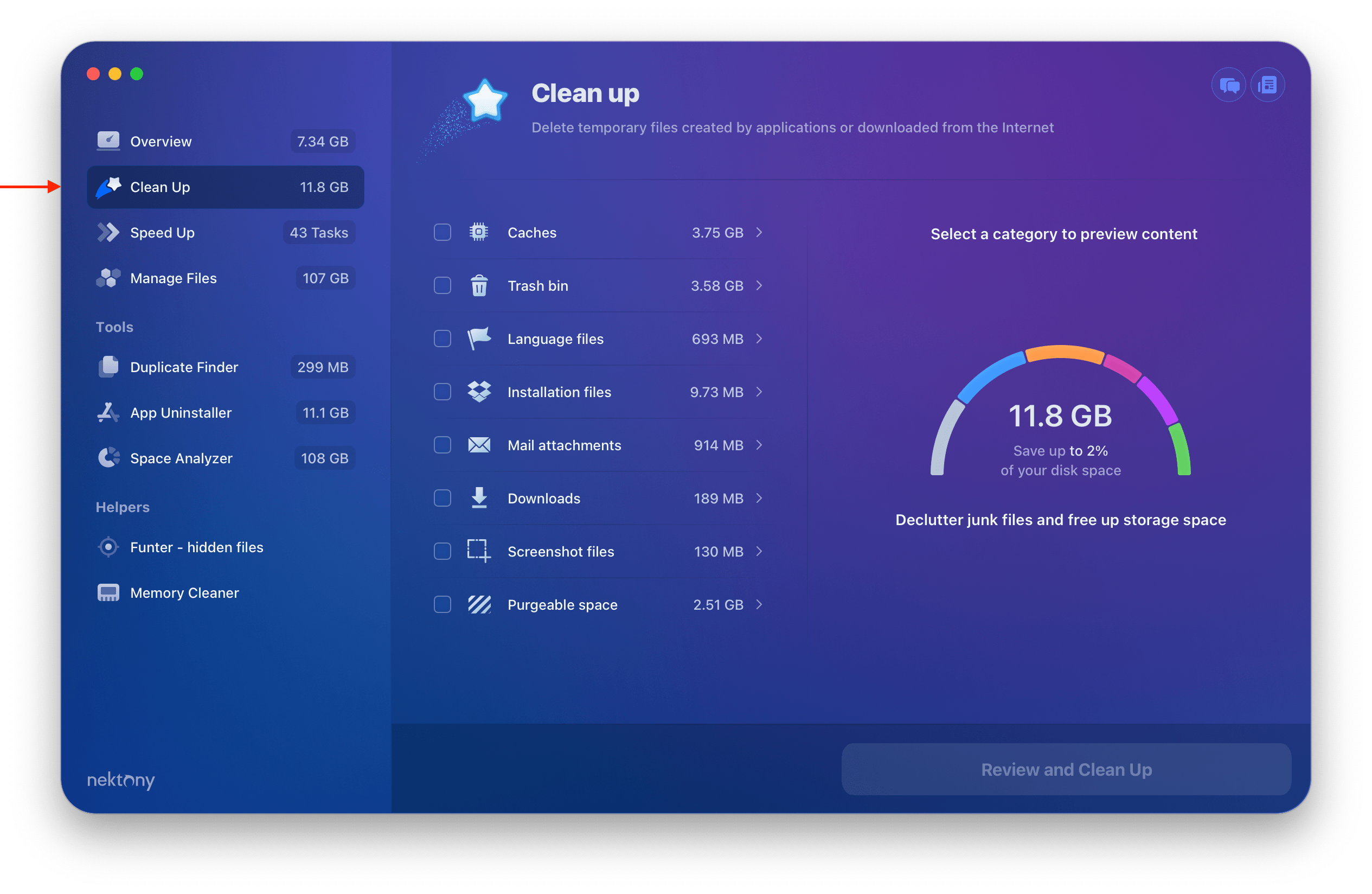 How does MacCleaner Pro work?
You'll find a wide range of utilities for maintaining macOS, with options to Speed Up Mac, Clean Up Mac, Manage disk space, Uninstall applications and others. One of the best things about MacCleaner Pro 3.0 is that when you launch the program, it automatically scans the hard drive and analyzes how the disk space is used. Then, it provides a detailed chart of what's taking up storage resources, including hard to find items such as those deposited in the macOS 'Other' category. This helpful overview allows you to see at a glance how all of your space is allocated and where savings can be made.
To dive deeper, you can use the excellent Disk Space Analyzer, which innovatively displays the files and folders on your drive in a colorful circular graph with different sized sections based on the amount of storage each one is using. Clicking any individual section will expand it to reveal the next level of files, giving you an easy-to-understand visual representation of your data.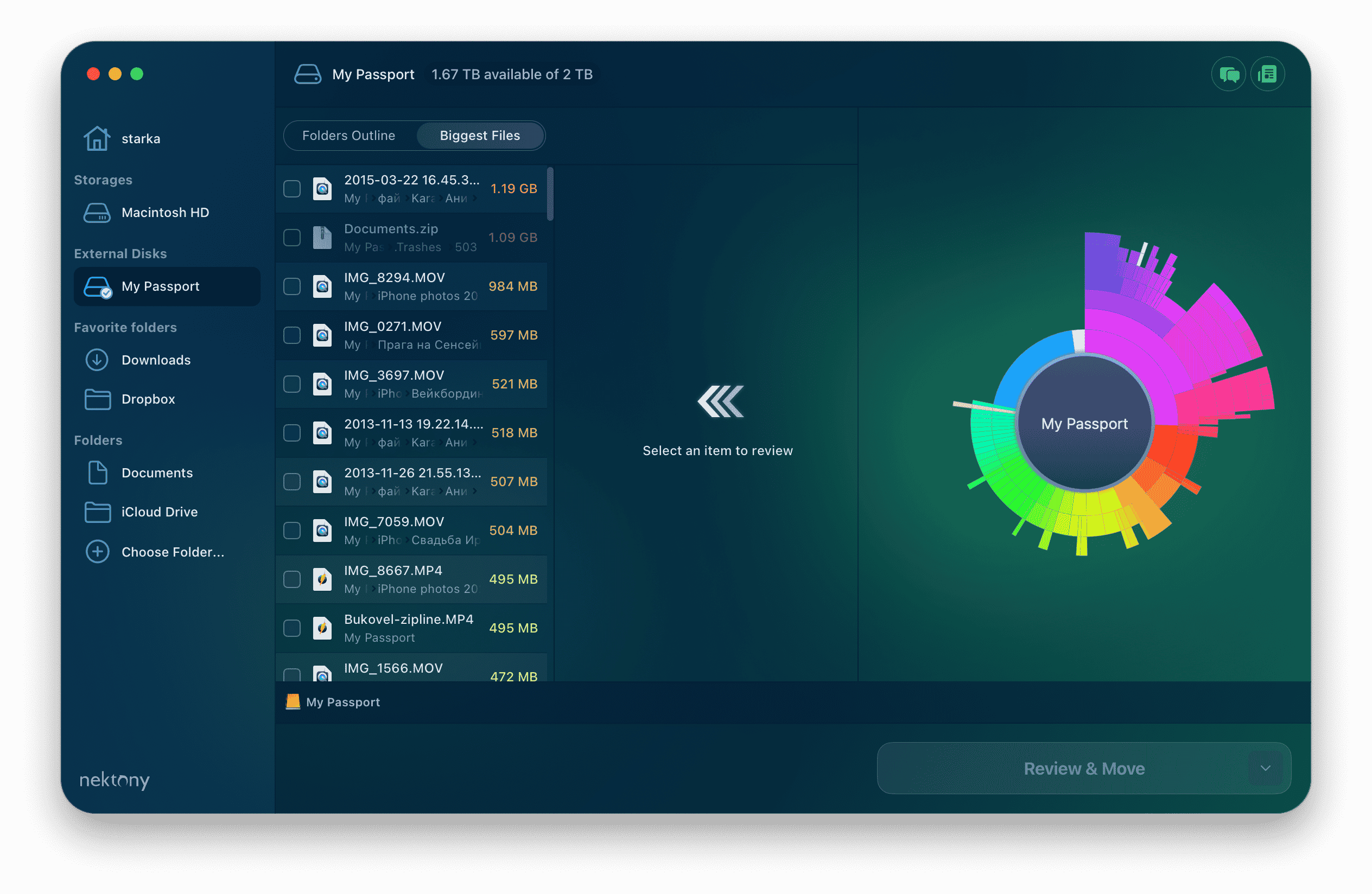 Funter is another very useful tool, as it lives in the menu bar at the top of the screen and gives you the ability to instantly search for and reveal Hidden files, plus shortcuts to both the Memory Cleaner and Disk Space Analyzer. This means you can check the status of your system and deal with potential problems all from a single click.
Duplicate files can steal lots of space, so the fact that MacCleaner Pro 3.0 has a dedicated tool for dealing with them is great. Not only does the software seek out any doppelgangers on your hard disk, but it also employs clever technology to find ones that a very similar too. This extends to photos as well, so those batches of blurry shots from a night out can all be culled quickly and easily. MacCleaner Pro 3.0 handily separates the duplicates and similar files into separate folders so you can review them all before anything is deleted.
Another of the suite of tools that comes in handy is App Cleaner & Uninstaller which, as the name suggests, helps users maintain and control the various applications on their system. Apps are listed with all of their related files, including executables, caches and support files, so you know exactly how much space each one is taking up. Uninstalling them is a case of simply clicking the Remove button, then MacCleaner Pro 3.0 takes care of everything else, ensuring that no stragglers are left behind.
You can also use App Cleaner & Uninstaller to control the programs that auto-load when you start your Mac, which apps are the current defaults on your system, plus a feature that means you can clean up files left behind by less thorough uninstaller programs.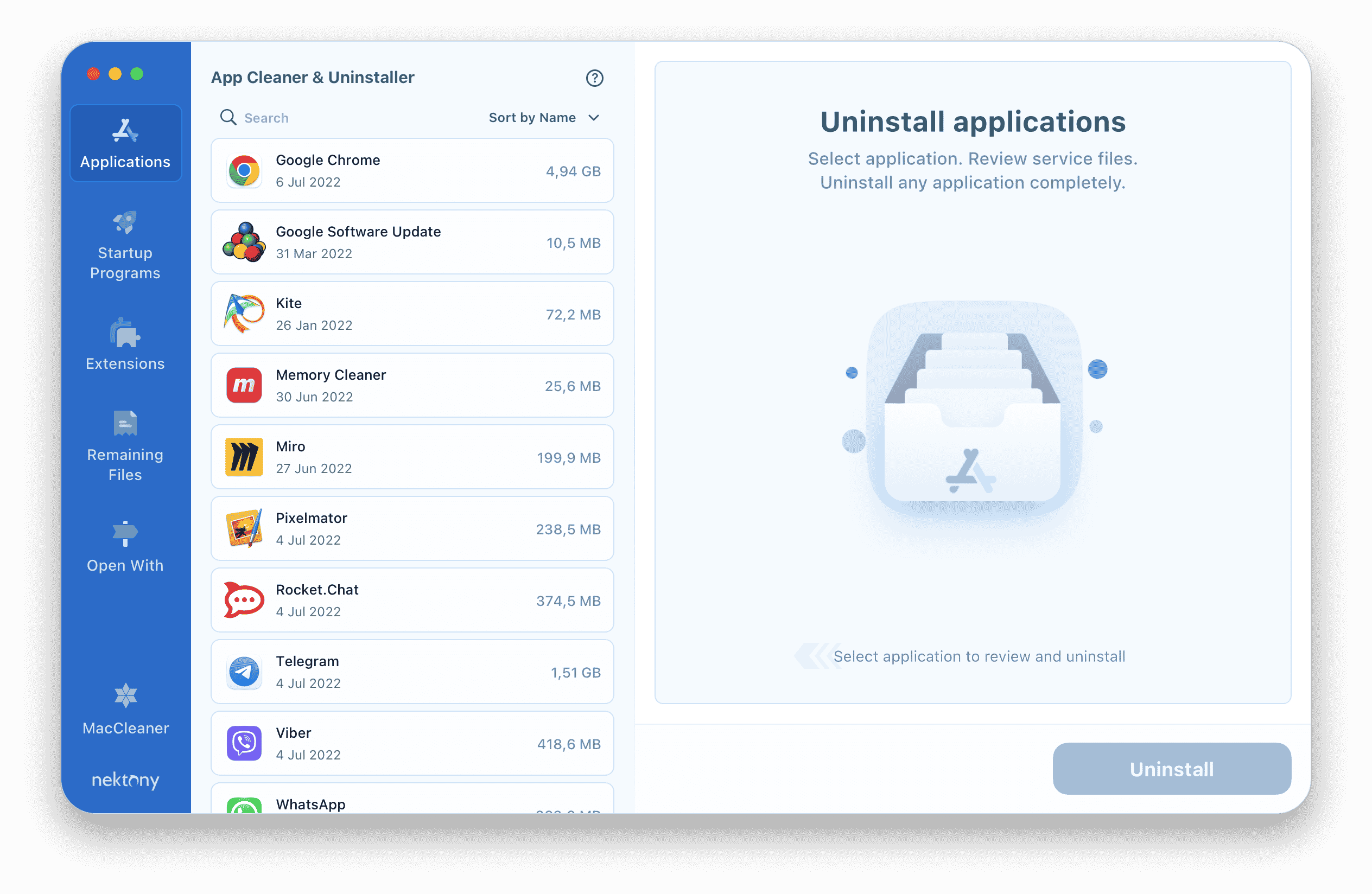 As you can see, MacCleaner Pro 3.0 provides users a formidable amount of control over their system, whether it's maintaining performance levels or clearing out a cluttered hard drive.
Is MacCleaner Pro safe?
Nektony, the developer and distributor of MacCleaner Pro 3.0, is a trusted company that's been making quality software for the best part of a decade. The program itself is distributed directly on the developer's website; but you can also download separate tools from the software bundle directly on the App Store.
From a user experience point of view, we like that MacCleaner Pro 3.0 always provides you with a confirmation window that outlines exactly what you're going to delete prior to running any of the Mac cleaning tasks. We're also fans of the distinction between duplicates and similar files, as in the past we've seen almost identical files being grouped in together as duplicates on programs from other developers, with potentially catastrophic results.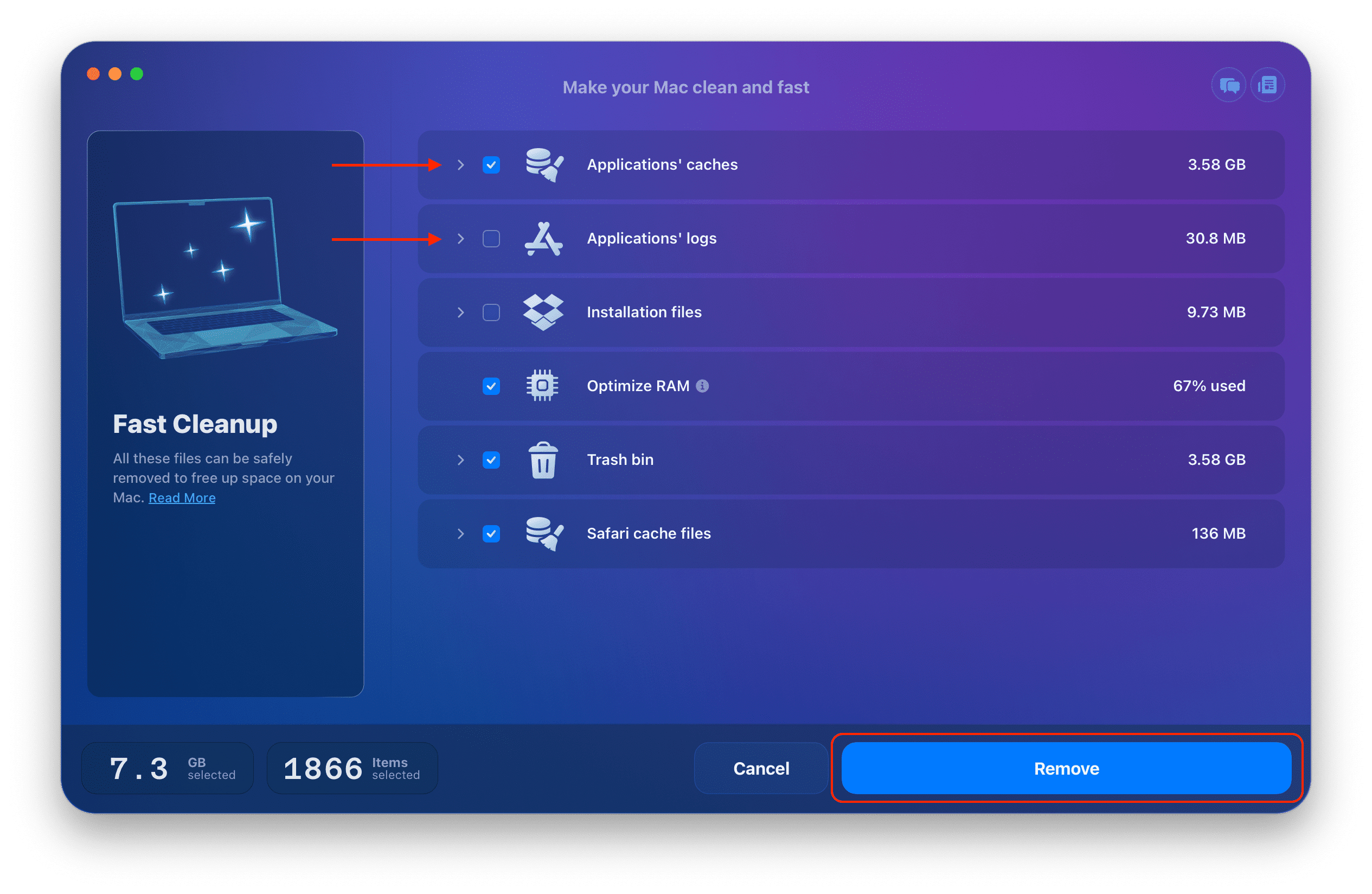 Is MacCleaner 3.0 Pro worth it?
MacCleaner 3.0 Pro costs only $29.95 for the full pack of apps for 1 Mac. The cost for yearly subscription for 2 Mac computers is $44.95.
For those who prefer to test thing out before making a commitment, there's also the free trial that gives you access to the complete feature set, again marking it out from the competition that usually only allows for diagnoses but no fixes.
MacCleaner 3.0 Pro is safe, efficiently speeds up and cleans your Mac, and provides useful tools for finding duplicates and working with hidden files. With all this and more, we think MacCleaner 3.0 Pro is an absolute bargain.
MacCleaner Pro main characteristics:
Fast & efficient tools to clean and speed up macOS
Additional professional utilities for deep cleaning Mac systems
Works with hidden files
Monitors memory usage
Detailed visualization of disk space usage, including the items in the Other category
Pros
✓

Smart, modern design

✓

Comprehensive range of clean-up tools

✓

Duplicate finder

✓

Disk Space Analyzer utility

✓

Low price

✓

Fully functional free trial
Cons
𐄂

No shredder

𐄂

No malware scanner

𐄂

No updater for installed apps
---
Mac cleaners comparison table
Key features of MacCleaner Pro and CleanMyMac X
Features

Cache and logs cleaning

Language resources cleaning

Mail downloads cleaning

Downloads folder cleaning

Disc space visualizer

RAM cleaning

Uninstalling apps

Managing startup programs

Managing and removing web browser extensions

only for Safari

Finding and removing duplicates

–

Finding and removing screenshots

–

Hidden files finding

–

Malware removal

–

Shredder

–

Personalized cleanup tips

–

Confirmation window before running tasks and removing anything on Mac

–
Free Trial

all features available

limited set of features
Price
$29.95 per
year
subscription

$39.95 per year
subscription
---
Conclusion: which Mac cleaner is the best?
Both MacCleaner 3.0 Pro and CleanMyMac X have a developed list of features, sharing a lot in common. Either app can conduct a deep disk analysis, disk cleaning and optimizing macOS system's performance. Both Mac utilities have excellent, well thought out designs which would take very little time to get to grips with, even for inexperienced users.
While CleanMyMac X has handy features such as personalized cleaning tips, the file shredder and malware detection, MacCleaner 3.0 Pro provides more useful tools that can find and remove duplicates of all files types, clear similar photos, organize duplicate and similar folders, plus grant access to hidden files.
If you choose CleanMyMac X or MacCleaner 3 Pro, we're sure you will be happy with the product. But if you're looking for the best value, not to mention a more effective way to save storage space on your hard drive, then MacCleaner 3 Pro is the one to buy. Thankfully, you can try the latter, with all features enabled, without having to spend any money if you take up the MacCleaner 3.0 Pro free trial.