In order to know the volume of your hard drive you have to use one of this methods:
Standard
Find 

 in upper left corner of the screen

Choose About This Mac item

In appeared window choose Storage section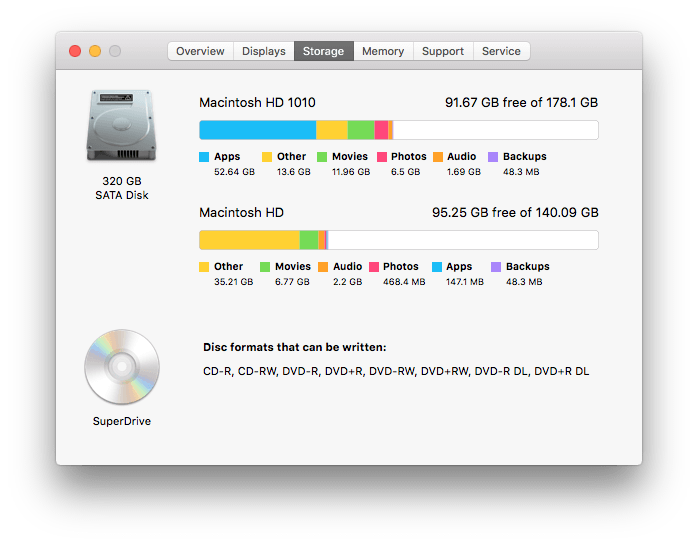 Здесь вы сможете увидеть объем доступного хранилища, объем занимаемого пространства, распределение занимаемой памяти по типу файлов и возможности дискового привода.
Here you can see amount of available storage, amount of occupied space, distribution of memory by file types and supported disc formats.
If you have to have a clear picture of your disk space, you can also use Disk Expert. With it, you can see a detailed diagram of your hard drive space distribution as well as of any other media (including hidden files and folders).