Disk Space Analyzer is a special Mac disk space analyzer that allows you to easily check the drive size, find large files and free up disk space on a Mac from unneeded "space eaters." The application is a convenient hard drive visualizer which displays local volumes and allows you to scan any type of external disk:
Hard Drive volumes
Flash Drive Volumes
CD & DVD disks
External storage disks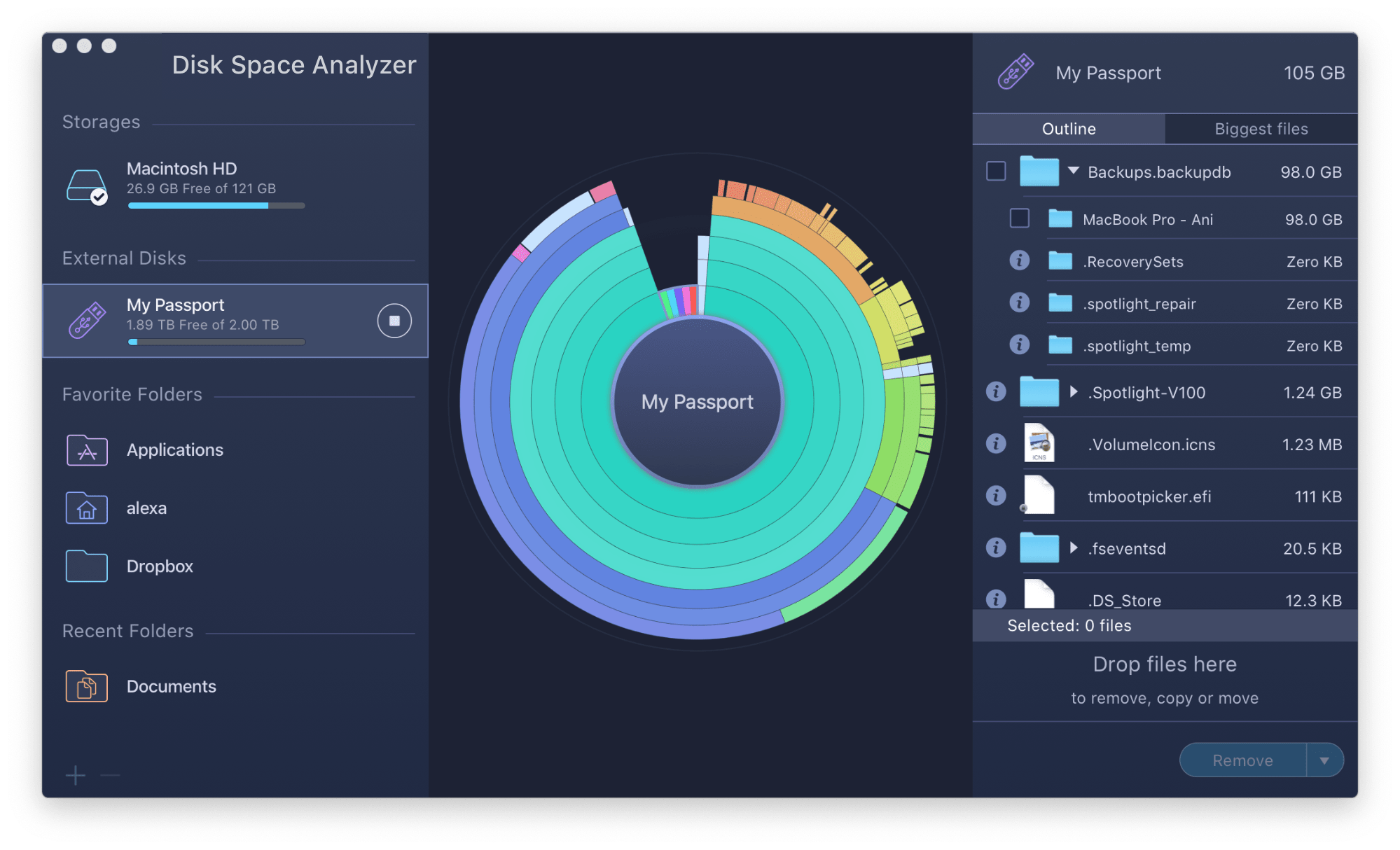 Each colored section on the diagram is a particular folder. By clicking on the section, you can see its content in detail. Click on the center element to switch one level up. Hover the mouse cursor on the diagram sections to see the folders' names, sizes and various other details .
Also, Disk Space Analyzer is not just a file size visualizer. Besides providing you with detailed information about what is taking up space on your hard drive, it allows you to manage disk space on your Mac. It does this by collecting files and folders in the special list, from where you can remove, move or copy files to other locations. You can also find and remove old unused files or transfer bulky content to external storages.