If you want to back up your Mac without an external hard drive, using iCloud is a great solution. This article provides a step-by-step guide on how to correctly back up your Mac to iCloud.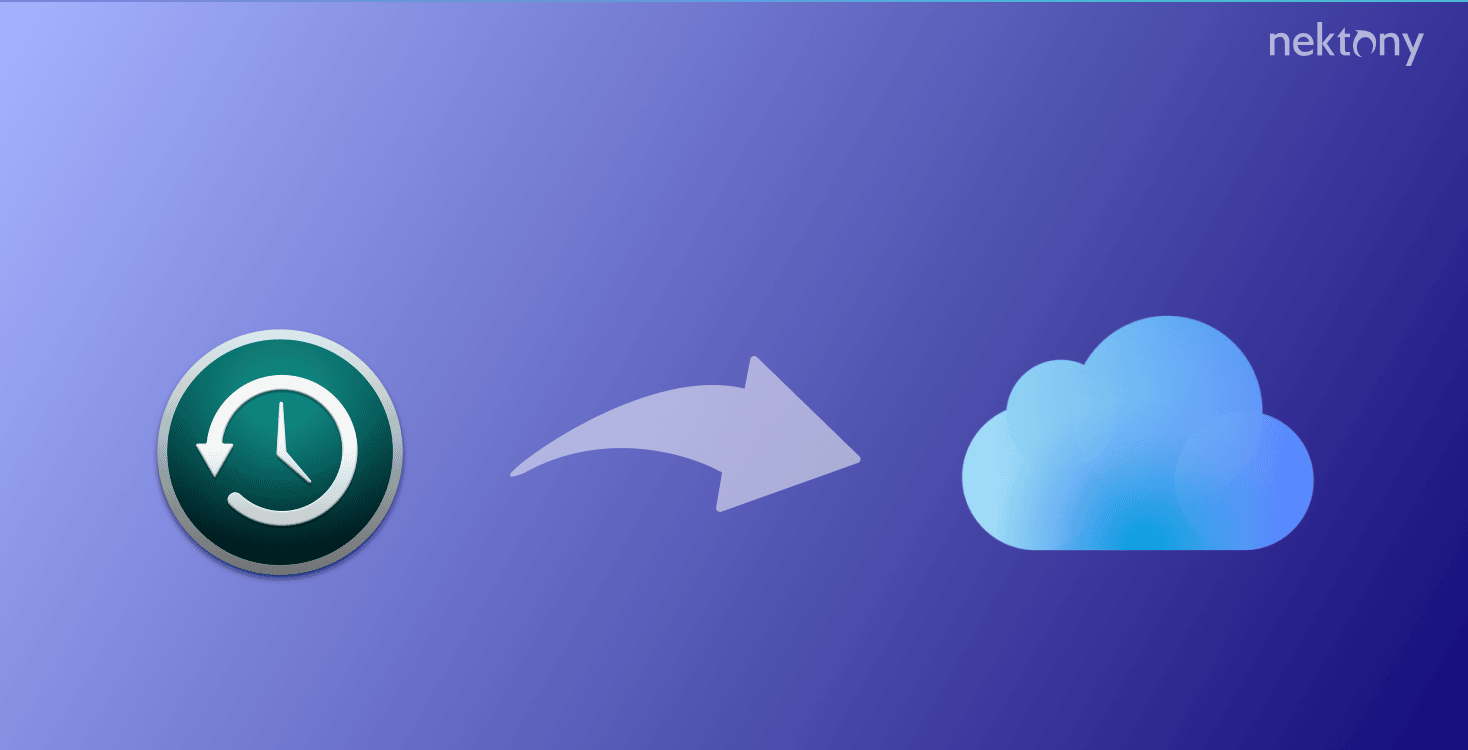 Contents:
Before backing up your Mac to iCloud, we recommend clearing out duplicate files on your Mac so that they do not take up valuable space in iCloud unnecessarily. You can easily find and remove duplicate files on a Mac, including in the iCloud Photo library, with a free application from Nektony called
Duplicate File Finder
.
Duplicate File Finder is the most accurate utility for locating duplicate files on a Mac. It also allows you to organize your folders by finding similar folders and merging them.
Duplicate File Finder
Why do I need to back up my Mac?
Even if Mac computers are the safest, you still don't have a 100% guarantee of the security of the data on your Mac. Your Mac can be negatively affected by various factors, including malware, system crashes, update failure, accidental deletion, and more. To avoid losing your data, you should back up your Mac.

Making a backup of your Mac means creating a copy of all your data. You can use this backup to restore important files if something goes wrong on your Mac or if you lose your computer. Once you back up Mac to iCloud, you can restore your data onto any Apple computer using your iCloud account. In other words, a backup in iCloud is an online copy of your device's information.
After you set up iCloud to back up files on your Mac, it can work automatically. Even though Apple provides only 5 GB of free storage space, you can upgrade your plan to increase the storage space available for Mac backups.
For a full Mac backup (for example, on an external hard drive), Apple recommends a storage space twice the size of what you use on your Mac. However, iCloud backups tend to include less data than external drive backups because iCloud only backs up certain files and data, not all the data, programs, and settings on your Mac. You won't need as much iCloud space as you would on an external hard drive, but you'll likely still need more than the free 5 GB of iCloud storage that every user can access by default.
---
How to back up Mac to iCloud
Before you start the process of backing up your Mac, we recommend that you update your macOS since the latest version of macOS is required to prevent any issues with iCloud.
Steps below to back up your data to iCloud:
Open System Preferences.
Click the Apple ID icon.
Click iCloud in the sidebar.
Sign in to your iCloud account (if you haven't already).
Tick the checkboxes for all the items you need to back up, including photos, email, contacts, reminders, calendar, notes, Safari, etc.

Note, that on macOS Ventura, you will see toggle buttons instead of checkboxes. Just use them to switch on or switch off backing up the data to iCloud.


If you click Options in the iCloud Drive line, you can select which apps can store their data in iCloud.
You can access iCloud right in the Finder window, allowing you to drag and drop individual files right into the iCloud folder. Anything you drag into the iCloud folder will be automatically saved in iCloud storage.
---
---
FAQs about backups to iCloud
Can I back up everything on my Mac to iCloud?

You can use iCloud to store your photos, videos, notes, reminders, calendars, Safari bookmarks, applications' data, and more. To create a complete copy of your MacBook, however, you should use a Time Machine backup instead.
How do I back up my MacBook to iCloud?

To back up your MacBook to iCloud, open System Preferences, go to the iCloud section, and check all the items you want to back up in the iCloud settings window.
How do I know if my Mac is backed up to iCloud?

Go to System Preferences → Apple ID → iCloud. All the items that are ticked in this window are backed up to iCloud. You also can find the backed-up files in the iCloud folder in Finder.
Is it safe to back up my Mac to iCloud?

Using iCloud to back up your Mac is safe and convenient. It's probably the most straightforward option available for Apple device users, though there are other ways to back up your Mac, including the Time Machine application.
What are the pros and cons of Mac iCloud backup?

The pros:

Apple provides 5 GB of free iCloud storage space that everyone can use for a Mac backup.
You can restore your data from iCloud on any Apple device.
You can drag and drop files to the iCloud folder right in the Finder to save the data.
You can free up valuable space on your Mac.

The cons:

You can store specific types of files from your Mac on iCloud, like photos, documents, notes, and more. However, iCloud doesn't allow you to save the whole macOS. For this, you should create a Time Machine backup.
You must pay for additional iCloud space to store more data from your Mac.