Delete photos from iPhone or iPad without a Mac
The fastest way of deleting photos from iPhone with iOS 7 or higher is to open Photos app, enter the Moments view (left button down), tap Select (Upper right corner), and click Select to the right of each of the moments (it will select every photo and you can deselect important ones if necessary), then tap the trash icon. Note, that photos can be placed to a temporary album "Recently Deleted".
As well, if you use iOS 8 or higher, check such albums as "Bursts", "Screenshot", "Selfies" in Photos app and delete these photo albums from iPhone.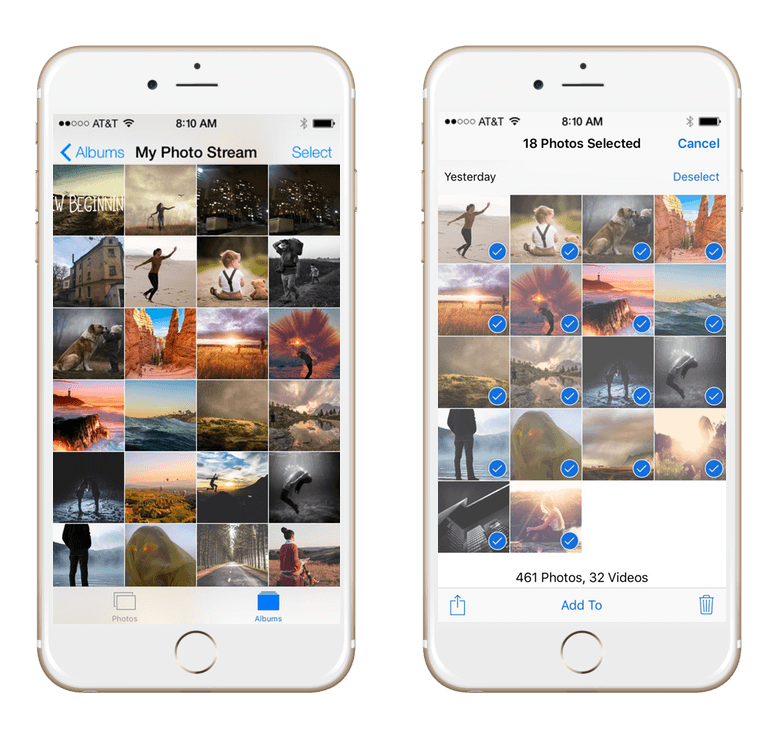 Delete photos from iPhone or iPad with a Mac
Connect your iOS device to a Mac with a cable and launch Image Capture. It is a pre-installed system application. We cannot recommend another better utility for transferring photos (as well as videos and MP3 sounds) from any connected device like scanners, cameras, iPads, and iPhones.
So, select your iPhone from a Devices tab. Select the destination where you'd like to import images and click Import All if you want to get rid of images on the iPhone completely. Alternatively, you can choose specific images. Note, that you can use only a preview to make a decision. Cause once you double tap on an image, it started importing on Mac.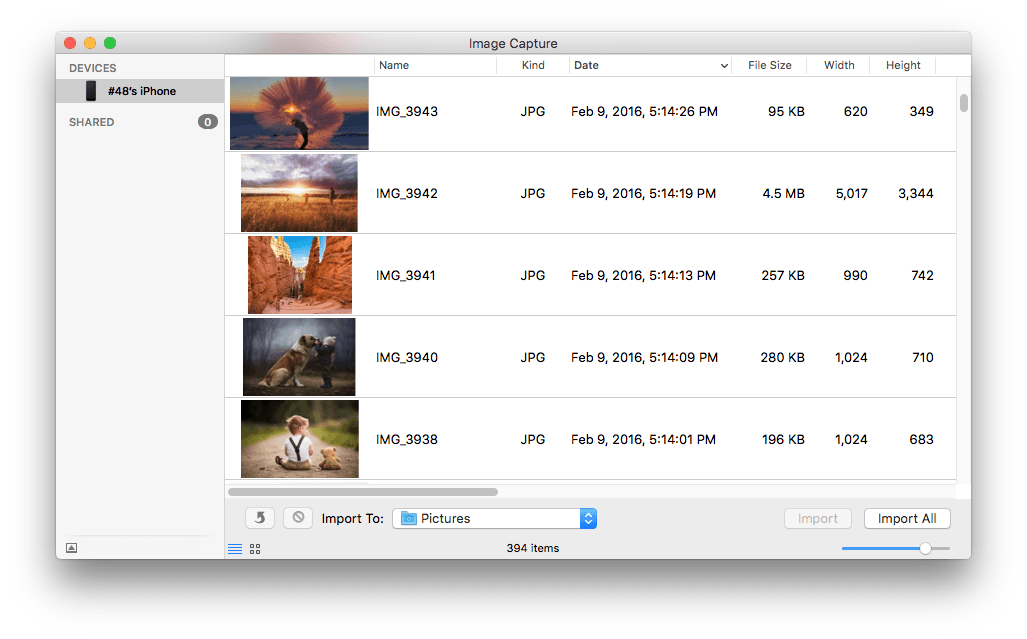 Now you can remove photos from iPhone by pressing a button near "Import To:". Unfortunately, there is no quick shortcut.
Alternatively, you can use recently added to system toolkit Photos app. Click on the right section "Import" and don't forget to tick the option "Delete items after import".

Phone Cleaner for Media Files
BONUS
Before transferring the photos from your iPhone to your Mac, use a free utility Phone Cleaner for Media Files by Nektony to find and remove unneeded duplicate photos and the biggest media files.