Nowadays, nearly everyone has a Netflix account. Thanks to this service, you don't have to sit in front of the TV to watch movies that can't be rewound or TV shows that can't be missed. Netflix's wide range of free, on-demand TV series and movies makes it convenient to watch anything, anywhere, anytime.
However, sometimes streaming is not possible, for example, if you are planning to go somewhere without internet. Luckily, Netflix solves this problem by giving its subscribers the ability to download Netflix videos as long as their subscription is active. In this article, we will explain how to download Netflix movies and shows.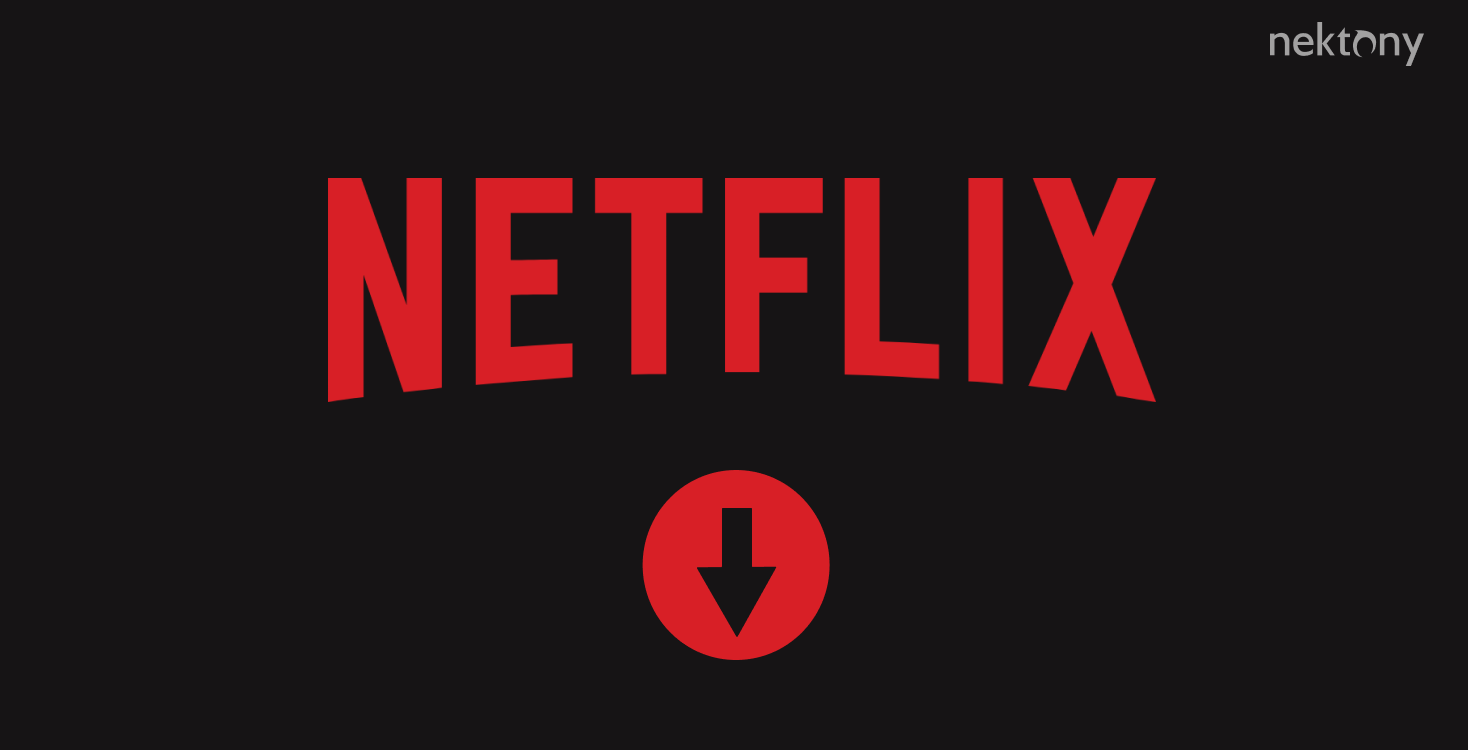 Contents:
Tip – How to find the largest files on a Mac
Since videos take up a massive amount of space on your disk, we recommend that you analyze your disk usage and remove the largest videos from your Mac. You can do it with a special application from Nektony called
Disk Space Analyzer
.
Disk Space Analyzer finds the bulkiest files and folders and helps you identify old and unused items for removal and getting more free available space. The app provides a free trial with unlimited features.
Disk Space Analyzer
How to download Netflix movies on iPhone
iPhone is the perfect device for downloading Netflix content because it is lightweight and easy to transport. To download movies from Netflix to iPhone, you need an active Netflix subscription and the free Netflix app available from the App Store. You should note that most but not all TV shows and movies are available for download.

To download from Netflix to iPhone:
Launch the Netflix app.
View the list of films and select the movie or TV show you want to download.
Tap Movies in the menu bar.
Tap the Download icon below the movie's description.
If there is no Download button, the movie is not available to download and watch offline without Wi-Fi.
When the download starts, the download icon is replaced by a progress icon and a status indicator appears.
Downloaded movies and TV programs can be accessed in the Downloads section.
Please note:
The Netflix app provides the Smart Download feature to download TV shows. This option allows you to save space on your iPhone. Once you finish watching an episode you've downloaded, the app deletes it and automatically downloads the next episode. This way, there's always only one episode on your iPhone. Smart Download is a feature that is enabled in the app by default.
---
How to download Netflix movies on Mac
Unfortunately, there is still no Netflix downloader for Mac computers. You can watch Netflix in the browser, but you cannot download any content from the Netflix browser version on Mac. Netflix does not support downloading and offline viewing on Mac.
Regardless, there are several options for watching downloaded Netflix content on Mac:
You can stream downloaded Netflix content from iPad or iPhone with the AirPlay: The Netflix app for iPhone supports AirPlay, which allows you to stream media content wirelessly between Apple devices. You can stream any Netflix content downloaded on iPhone to Mac. Although it's not the same as downloading on a Mac, it's a workaround for users with multiple devices.
You can run Windows on Mac: Netflix offers its app for Windows in the Microsoft Store. You can run Windows on Mac using Bootcamp, VirtualBox, or VineBottel. When Windows is launched on your Mac, you can download the Netflix app from Microsoft Store and watch Netflix offline.
How to stream Netflix movies with Airplay:
Ensure your iPhone is connected to Wi-Fi.
Download the Netflix app on your iOS device.
Open Control Center on your iPhone or iPad (swipe down from the top right of the screen).
Press and hold the control group in the upper right corner, then tap the AirPlay icon.
Select a device to broadcast the movie.
Open the Netflix and select the downloaded show or movie you want to watch.
Click the Play icon.
How to download Netflix movies on Mac with BootCamp:
Run Windows on your Mac. To install Windows on a Mac using Bootcamp, follow this detailed guide.
Download the Netflix app from the Microsoft Store.
Sign in to the Netflix app with your credentials.
Find the movie you want to download and click the "Get" button to start downloading.
Once the download is complete, the movie will appear in the download library of the Netflix app. You can find your downloaded shows by going to the "My Downloads" tab. Simply press the play button and start watching the video. All the movies you downloaded will now be available offline.
Please note that videos downloaded from the Netflix app are stored in your Mac computer's storage, so make sure you have enough memory on your computer. We recommend that you analyze your disk usage with the special tool Disk Space Analyzer. This app will scan your disk and give you a convenient disk space visualization as a sunburst diagram. Identify large and old unused files that take up precious space on your disk to get more free space and the ability to download content for offline viewing.