Making many photos to choose the best one seems to be a good practice. However, if you don't clear all unneeded photos, then they start cluttering your storage. And if you have a habit of transferring all your photos to your Mac, the problem of the full disk might come soon. From this article, you can learn how to find and remove similar photos on your Mac.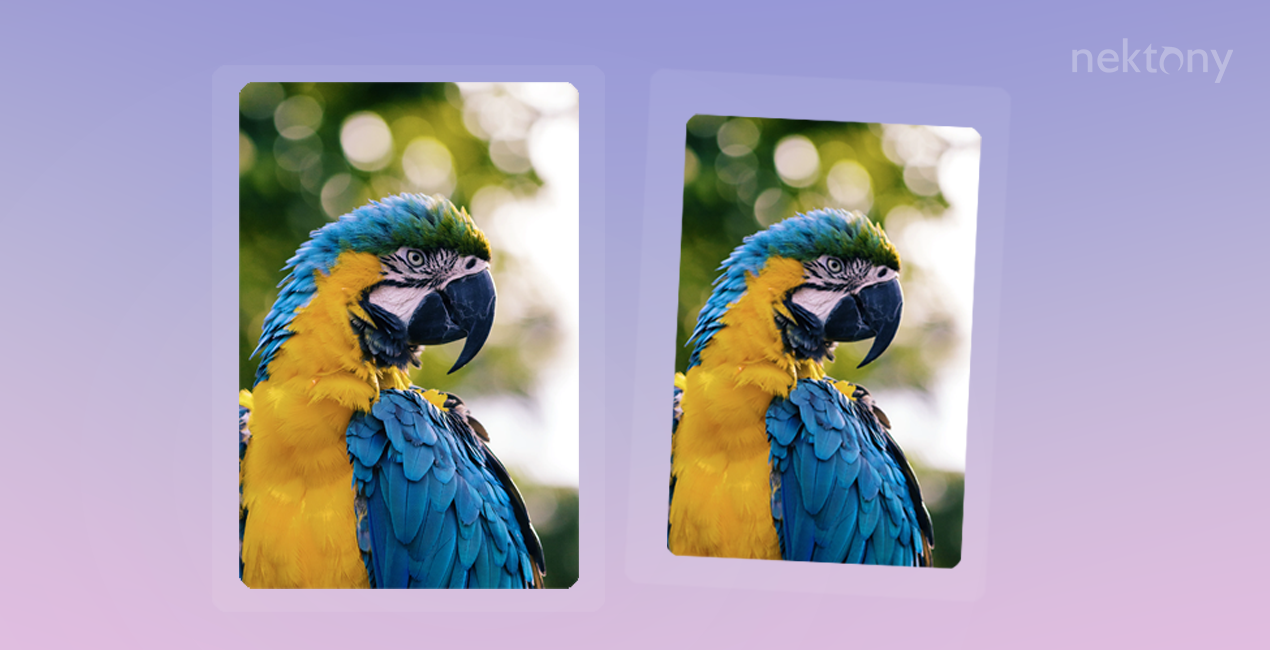 Contents
How to quickly find and remove duplicate and similar photos on Mac
The easiest and quickest way to find duplicate and similar-looking photos is to use Duplicate File Finder. The application is free and can be
downloaded from the App Store
.
What are similar photos
Similar photos are photo files that are visually similar to each other but not absolutely identical. They have a slight difference in their image content. They can be similar looking like duplicates, but if you check their data, you will find that they are not 100% identical.
Similar photos are usually done when you take many photos of one item from one angle or when you use the Burst option on your smartphone.
Today, when photographic films are left behind, it's a common practice to take many photos on a smartphone and then select the best shot. However, please, don't forget to clear tons of similar photos you will never need again.
---
Why delete similar photos on Mac
If you don't clean up similar photos, over time you can face the problem of full storage space. If you usually store your photos on your Mac, then the problem of similar photos affects your computer as well. As a result, your disk gets full with the photos you even don't need.
You should regularly clean up your Mac from all junk files, including duplicate and similar photos. A regular removal of unwanted files helps to keep your Mac clean and fast, and prevent any issues that can appear when the Startup Disk is full.
---
How to manually find similar photos on Mac
Manually searching for similar images on Mac is time-consuming. If you have a very large photo collection, it will be more beneficial for you to use a special tool Duplicate File Finder, which detects similar media files as well. However, if you prefer to do this by hand, we will share the guide on how to find similar photos using Smart Folder in Finder.
Steps on how to manually find similar images on Mac:
Right-click on the Finder's icon in the Dock bar.
Select New Smart Folder in the context menu.
In the Search option, select This Mac.
Click the Plus button to add a filter.
In the Filter options select Kind, Image and type of extension you want to find.

You can select All, however, if for example you want to find similar photos you transferred from your iPhone to your Mac, we recommend that you select the HEIC format. The filter will be more narrow and will save your time.

It's more convenient to view similar photos with the Gallery mode in Finder. Also, you can sort images by name or by date, if you are looking, for example, for pictures taken in burst mode or in series.
View and compare images in Finder.
Select similar images you don't need, and remove them onto the Trash.
---
What is the best way to find similar photos on Mac
When it comes to automatically finding similar images on Mac, Duplicate File Finder from Nektony can help you greatly. Actually the application was designed to find duplicates of any file type on a Mac. However, it also allows you to find similar photos on a Mac.
The application is free and can be downloaded from the App Store. It has a PRO option available for in-app purchase. However, you can use the free version to find similar images on your Mac.
With Duplicate File Finder, you can scan any folder on Mac, Photos Library and external storages and find similar photos in a few clicks. The application will show series of similar photos in a convenient way to compare and remove unneeded files.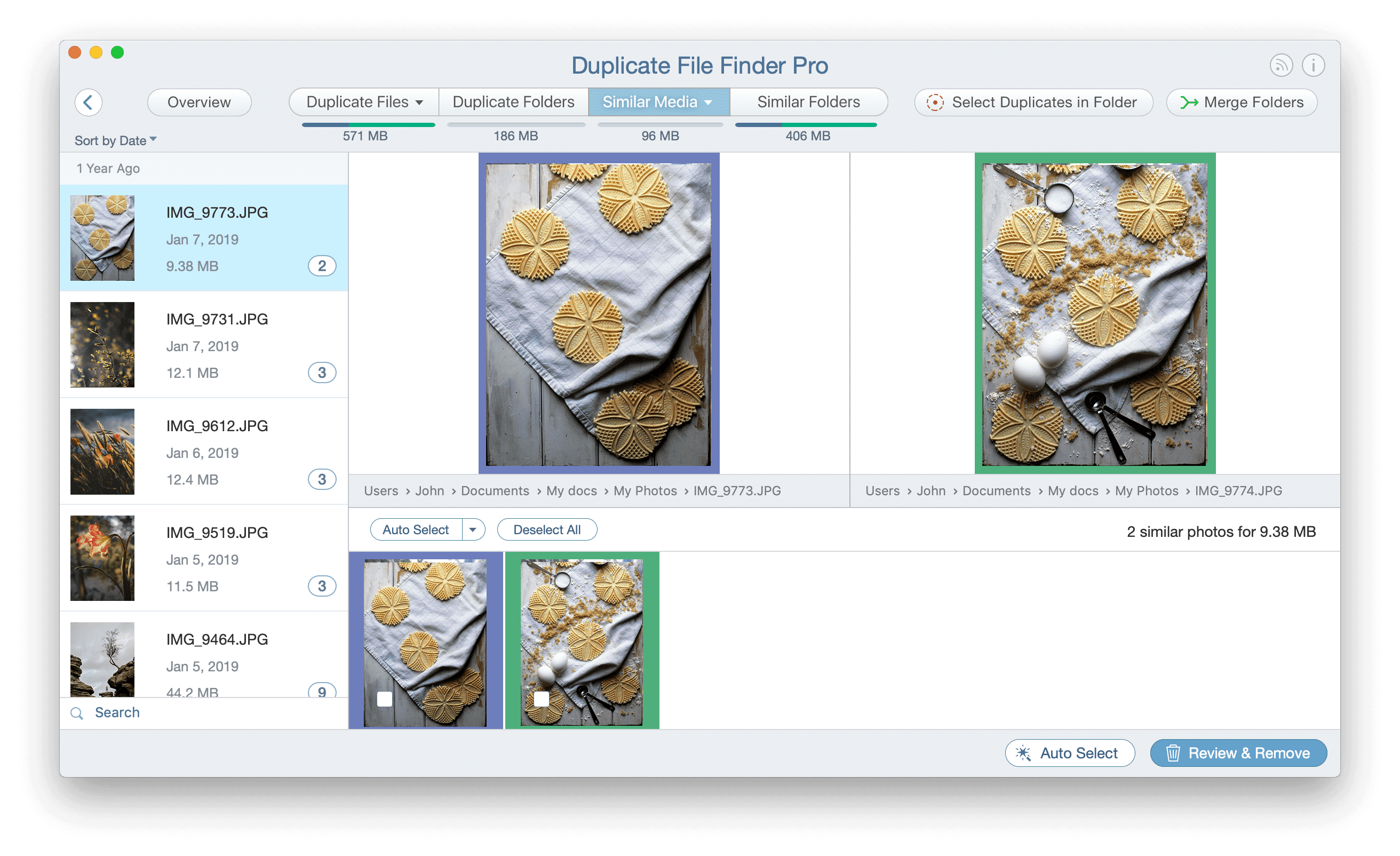 ---
How to find and remove similar photos from Mac
Here are the steps on how to find similar images on Mac with Duplicate File Finder:
Download and launch Duplicate File Finder.
Add the folders you want to scan. You can scan the whole Home folder, external disks and your Photos library as well.
As soon as the scan is finished, switch to the Similar Media → Similar Photos tab.
Preview and select unneeded similar photos.
Click on Review and Remove.
Confirm the removal of similar photos.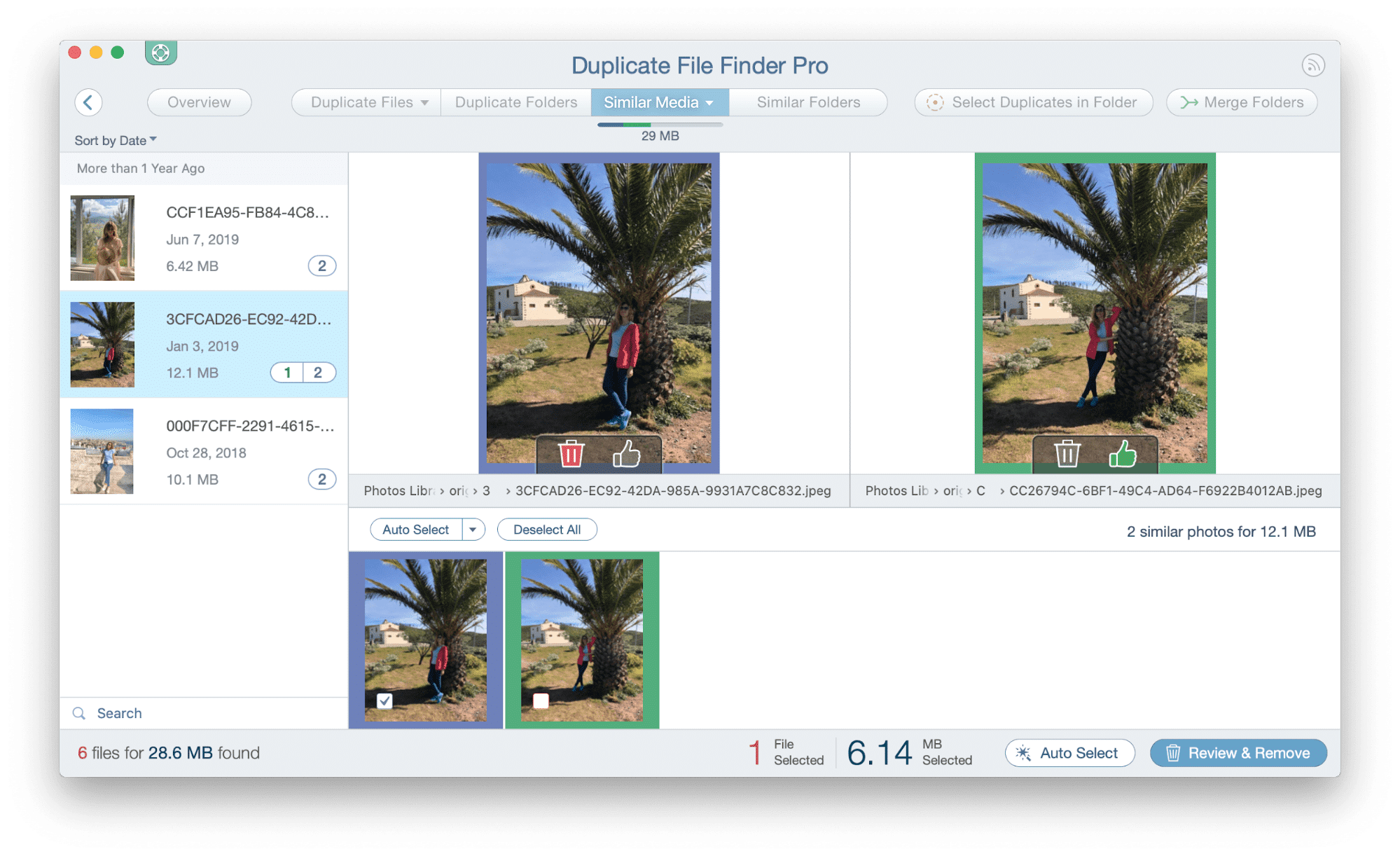 Please note, the Similar Photos option supports only .jpeg, .jpg and .heic types of files extensions.
Video Guide: How to find similar photos on Mac
Some notes about using Duplicate File Finder to find similar photos
In the Similar Photos section of Duplicate File Finder, you can see a group of related similar photos. The preview section makes it convenient to review and decide which ones you want to delete.
The purple and green color outlines around the frames allow you to indicate which selected files are displayed in the Preview section on the left and on the right.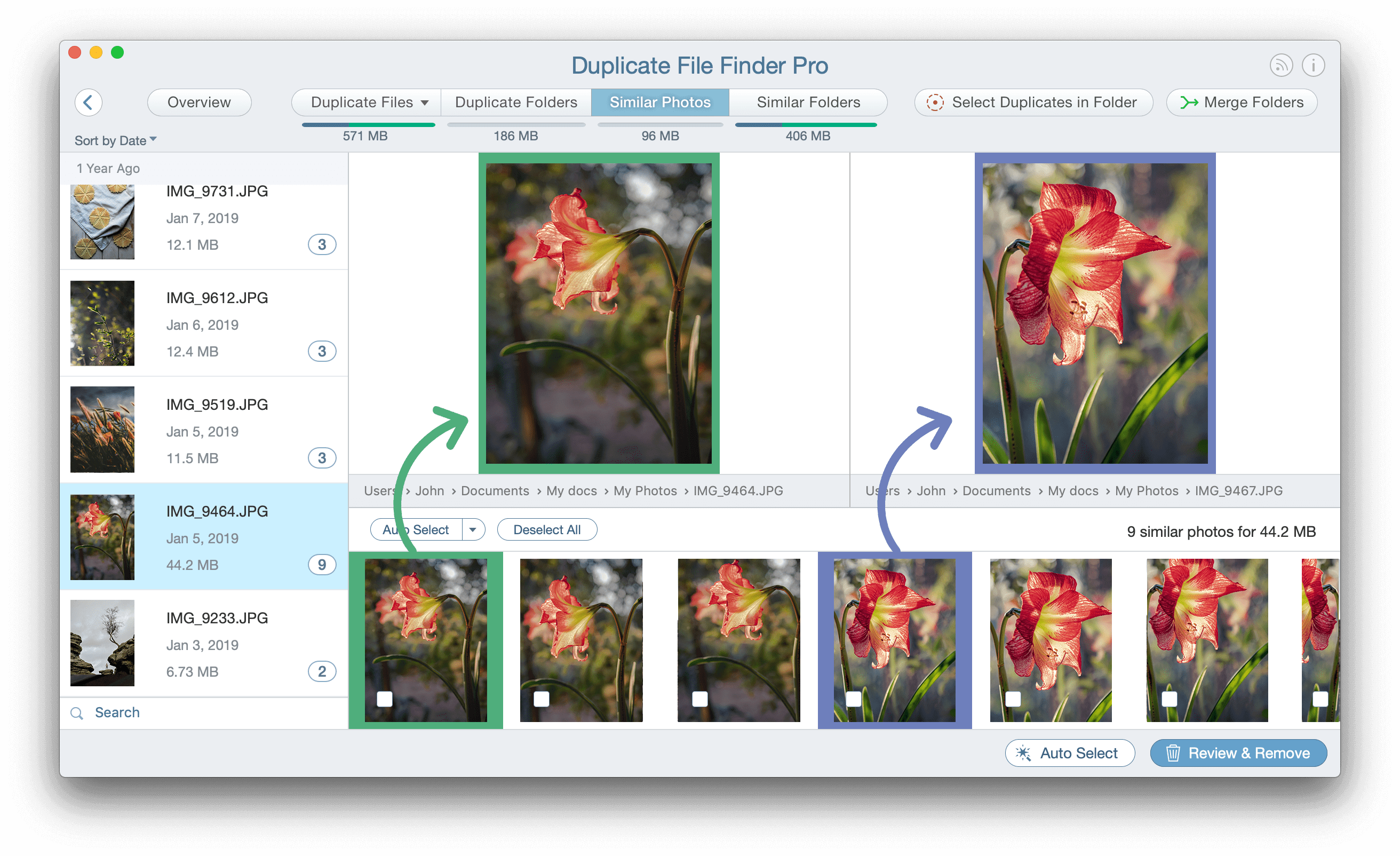 To switch photos from the list of similar ones in the left section, you can use the Arrow keys on your keyboard, the Prev or Next buttons displayed on the sides of the photo, or just click on the appropriate photo from the list.
For switching photos in the right section use the Option+Arrow shortcut or other methods mentioned above.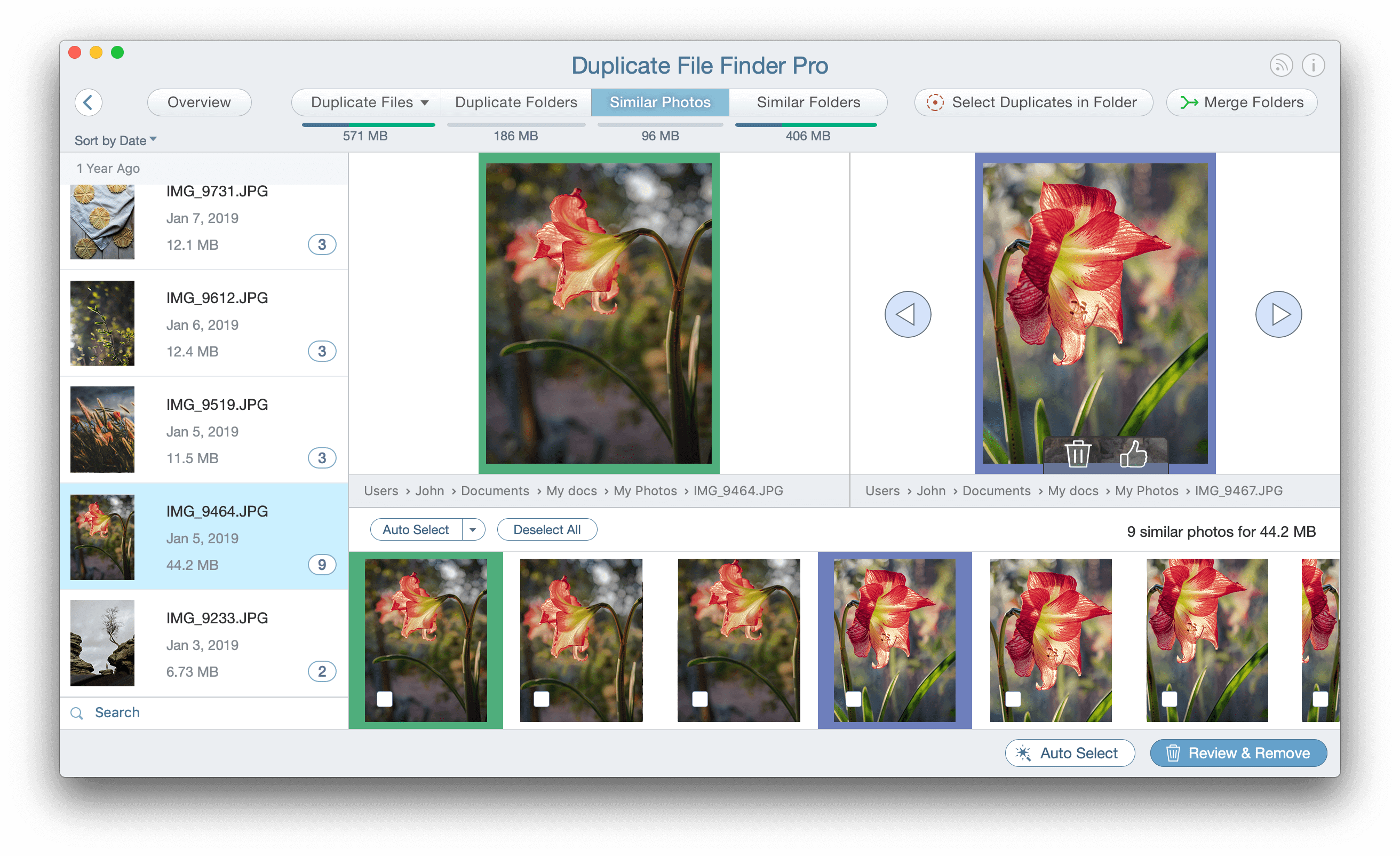 Once you've compared all your similar-looking shots, you can either select the unneeded ones manually or use the Auto Select feature based on the parameters you set for them.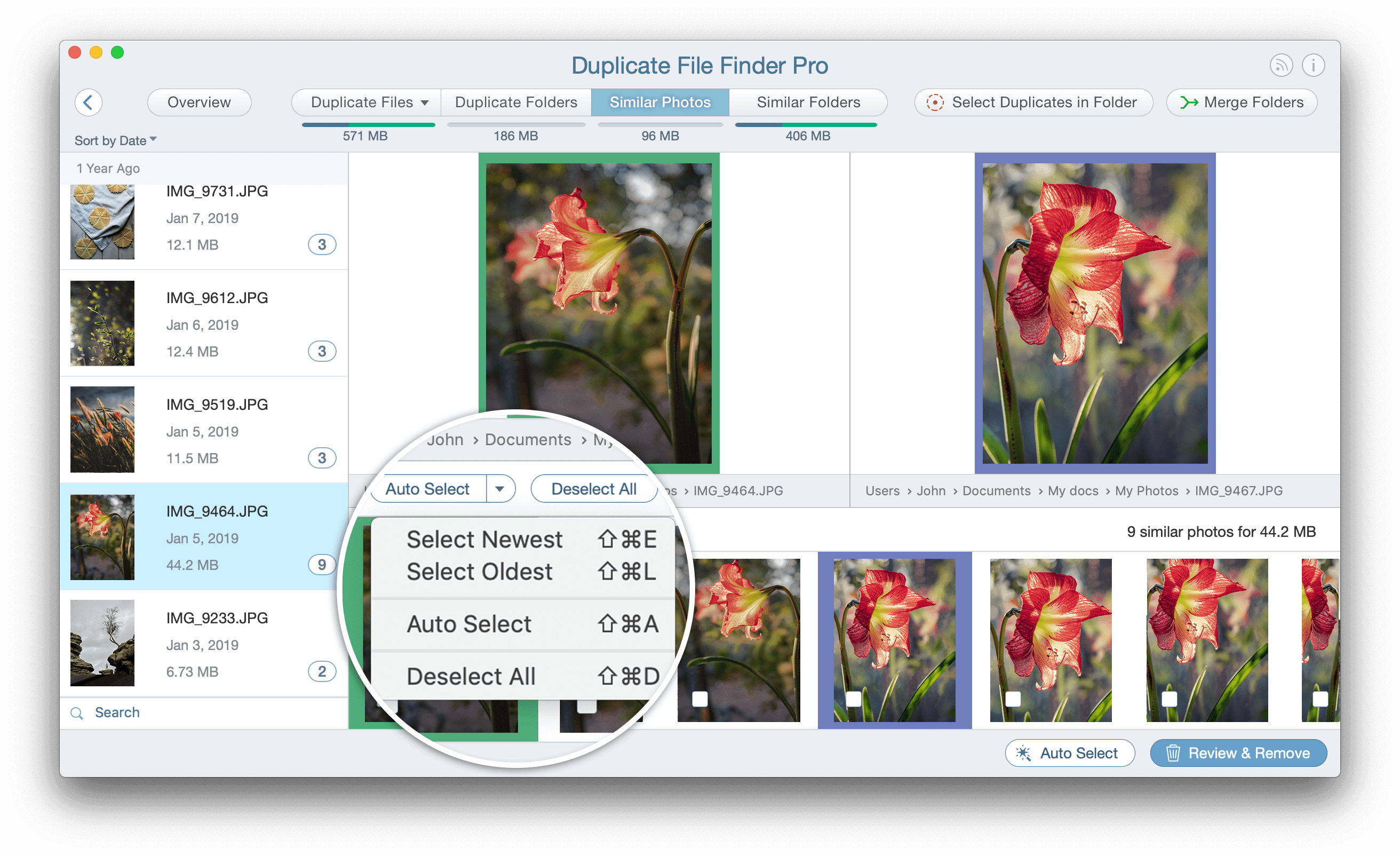 If you have a large number of similar photos but selected all the pics by mistake, simply use the Deselect All button to quickly reset your selection.
When you are ready to remove the photos, you can click on Review & Remove to see the list of files that are about to be deleted.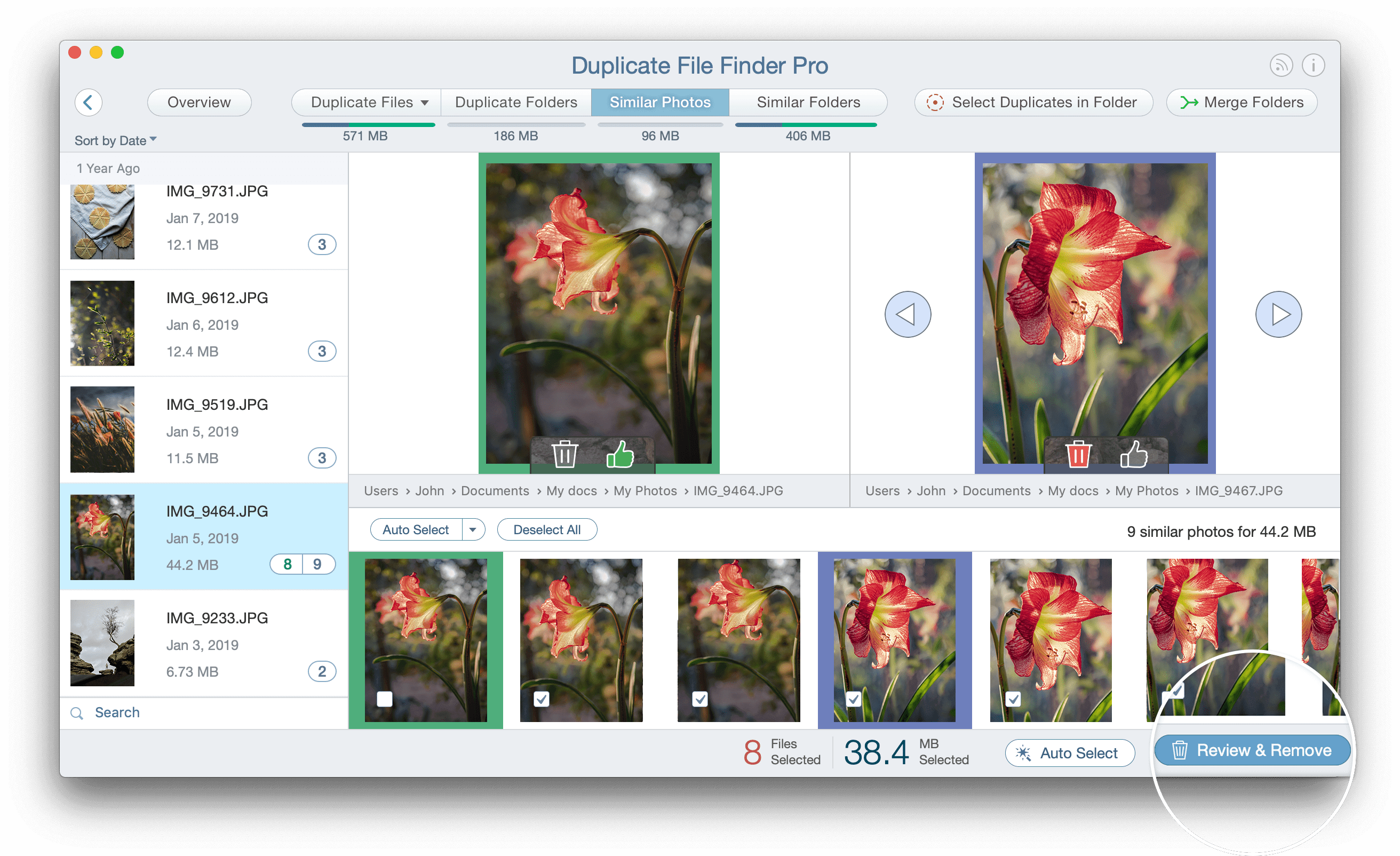 You will see the photos' format, size, last date modified, and their names. If your decision is final, click Remove to proceed with the deletion of the selected images.
---
Conclusion
We have explained how to find similar images on Mac manually and automatically. It's up to you to decide which way to use. However, if you have large collections of photos, it's better to use Duplicate File Finder which will find both duplicate and similar looking photos on your Mac. Download Duplicate File Finder for free and see how convenient it is.