Duplicate File Finder Pro provides the similar photos search feature. The app allows you to detect not only 100% identical duplicate files but also find similar looking photos on your computer. Similar photos are photo files that are visually similar to each other but not absolutely identical because there's a slight difference in their image content.

Find Similar Photos
To find similar-looking images on your Mac, follow these steps:
Launch Duplicate File Finder Pro.
Add folders with your photos and scan them.
As soon as the scan is finished, switch to the Similar Photos tab.
Here, in the left sidebar, you will see the list of all photos that have similar copies. In the right section, you can do a comparison of related similar pics and remove any unneeded ones from the list.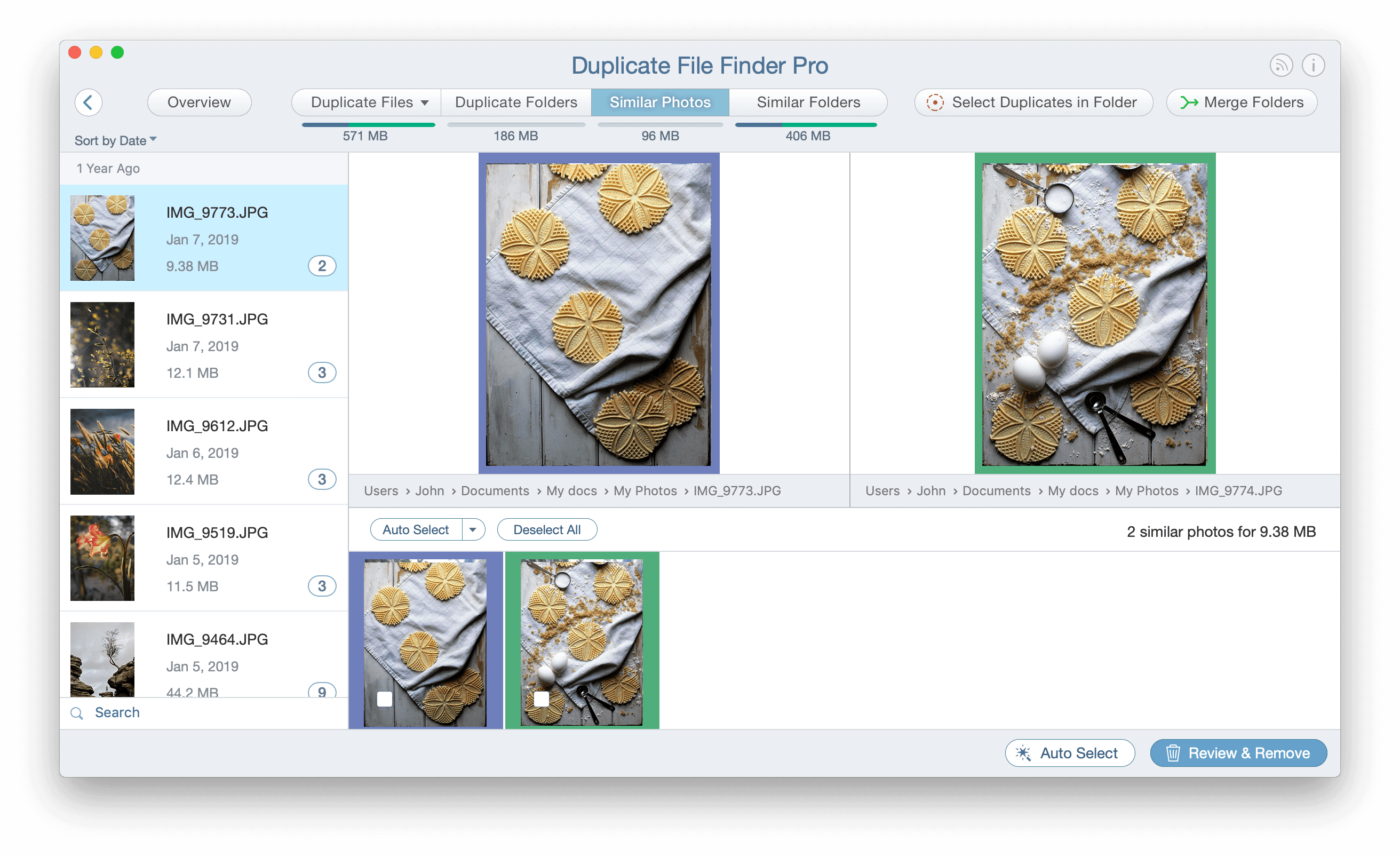 Please note, the Similar Photos option supports only .jpeg, .jpg and .heic types of files extensions.
---
Preview and Select Similar Photos
The application displays a group of related similar photos under the preview section on the right, making it convenient to review and decide which ones you want to erase.
The purple and green color outlines around the frames allow you to indicate which selected files are displayed in the Preview section on the left and on the right.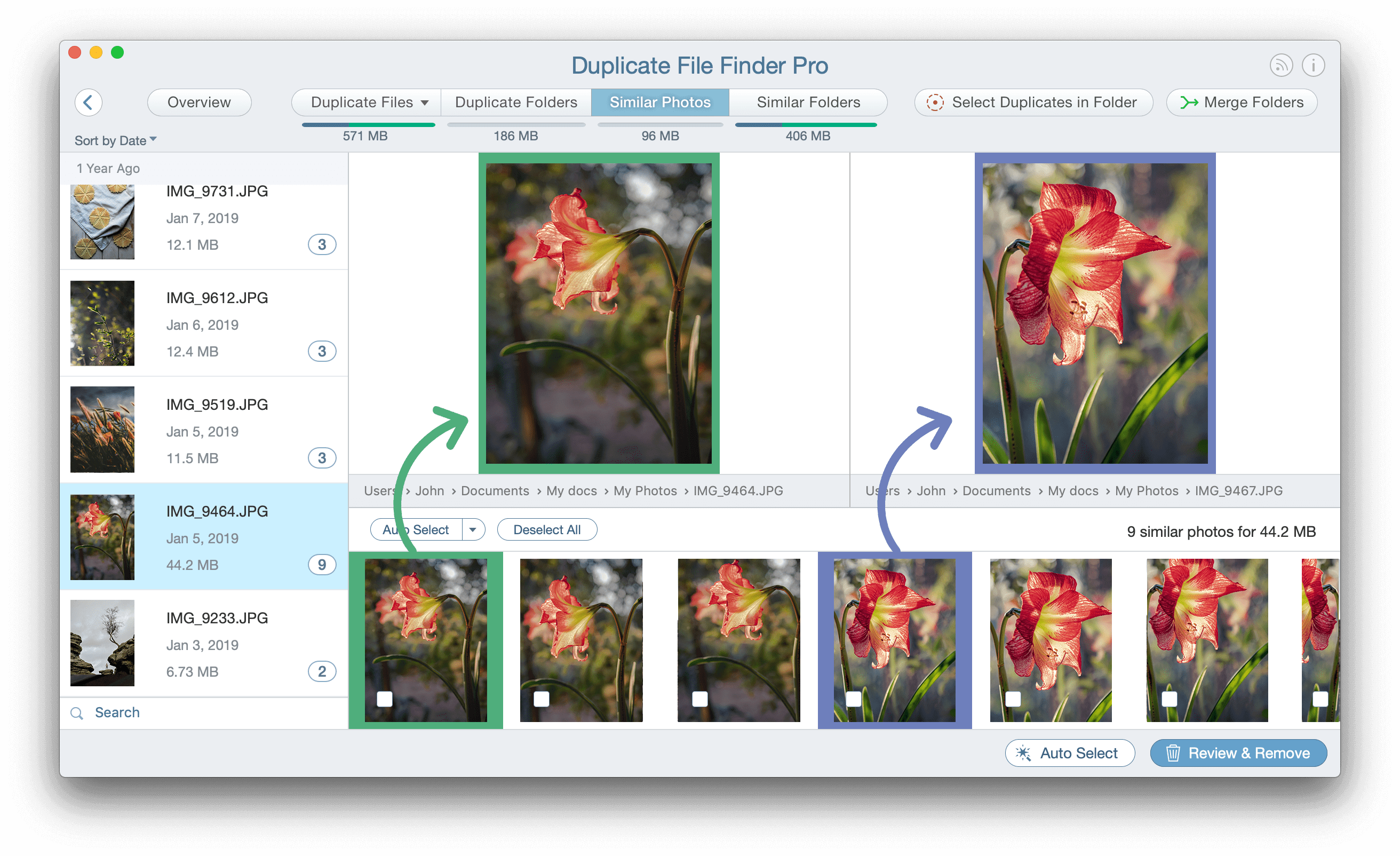 To switch photos from the list of similar ones in the left section, you can use the Arrow keys on your keyboard, the Prev or Next buttons displayed on the sides of the photo, or just click on the appropriate photo from the list.
For switching photos in the right section use the Option+Arrow shortcut or other methods mentioned above.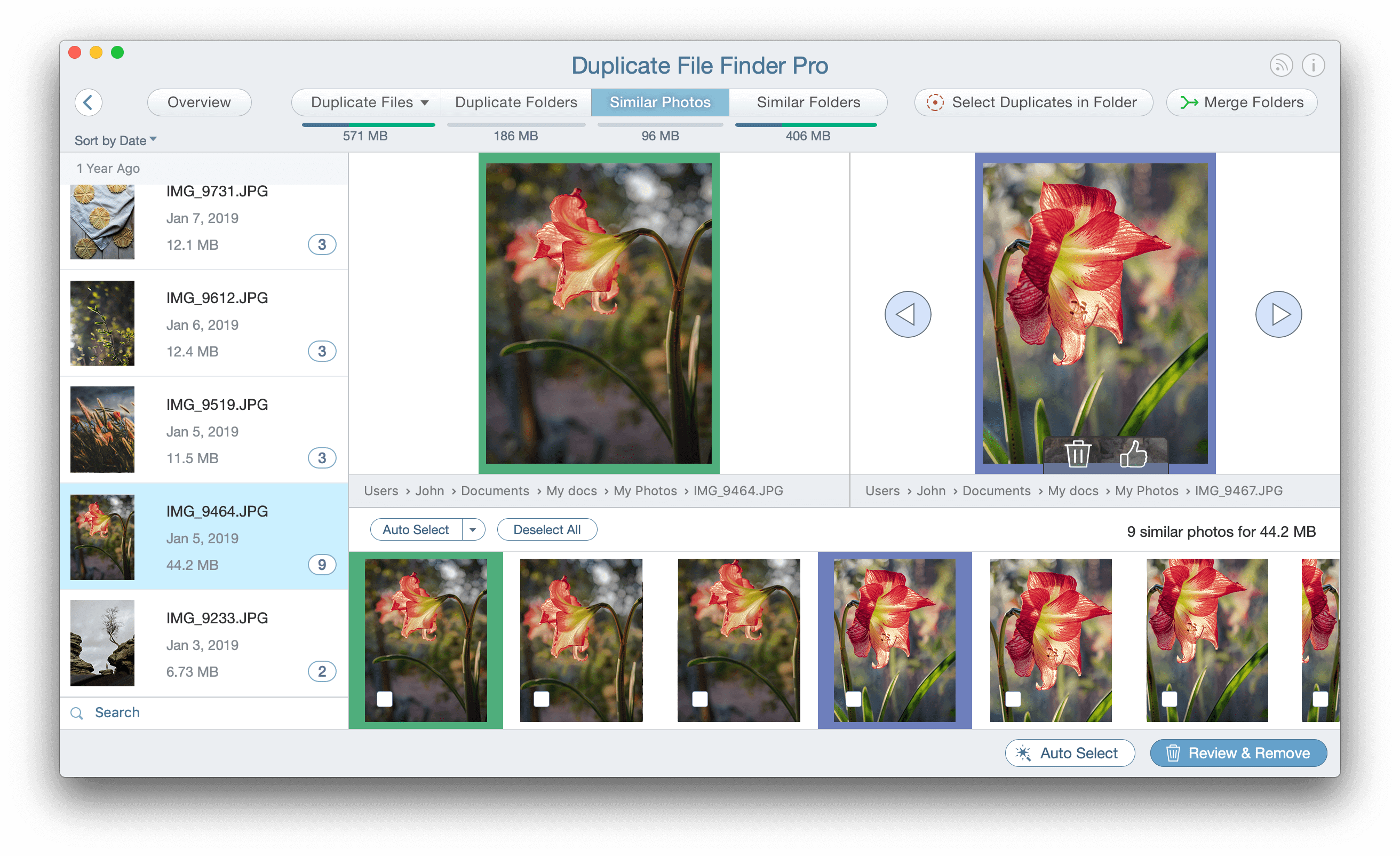 Once you've compared all your similar-looking shots, you can either select the unneeded ones manually or use the Auto Select feature based on the parameters you set for them.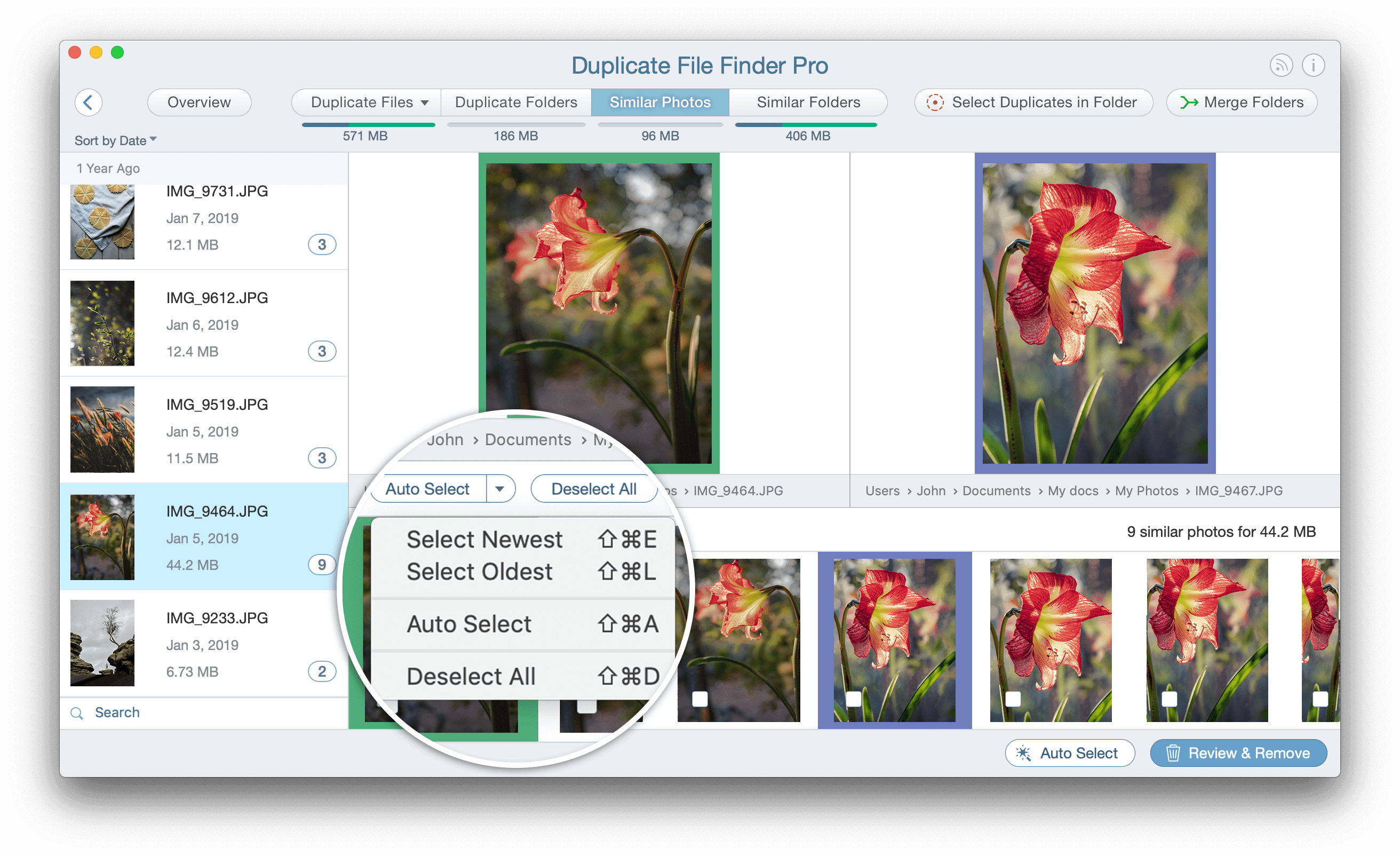 If you have a large number of similar photos but selected all the pics by mistake, simply use the Deselect All button to quickly reset your selection.
---
Remove Unwanted Similar Photos
When you are ready to remove the photos, you can click on Review & Remove to see the list of files that are about to be deleted.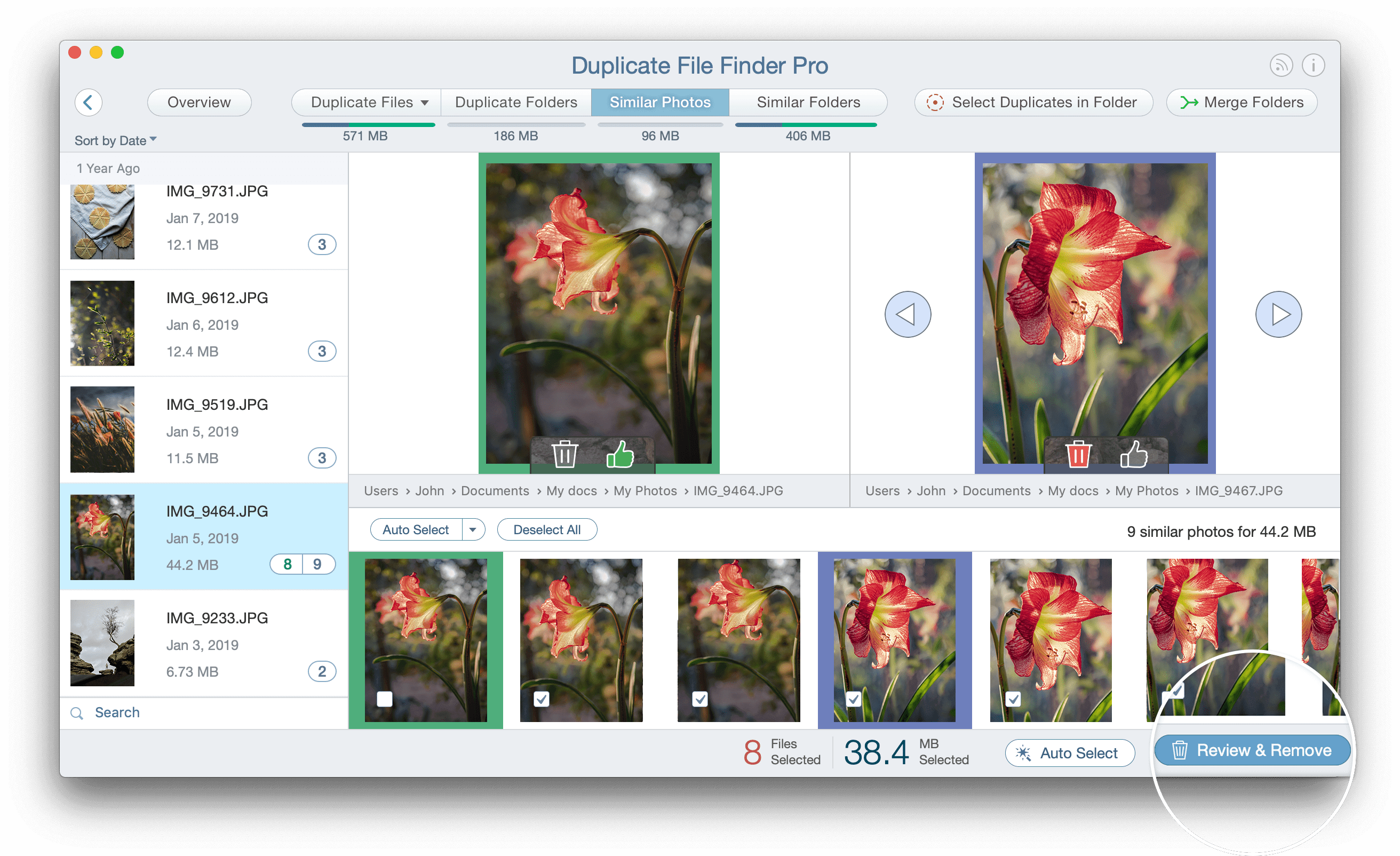 You will see the photos' format, size, last date modified and their names. If your decision is final, click Remove to proceed with the deletion of the selected images.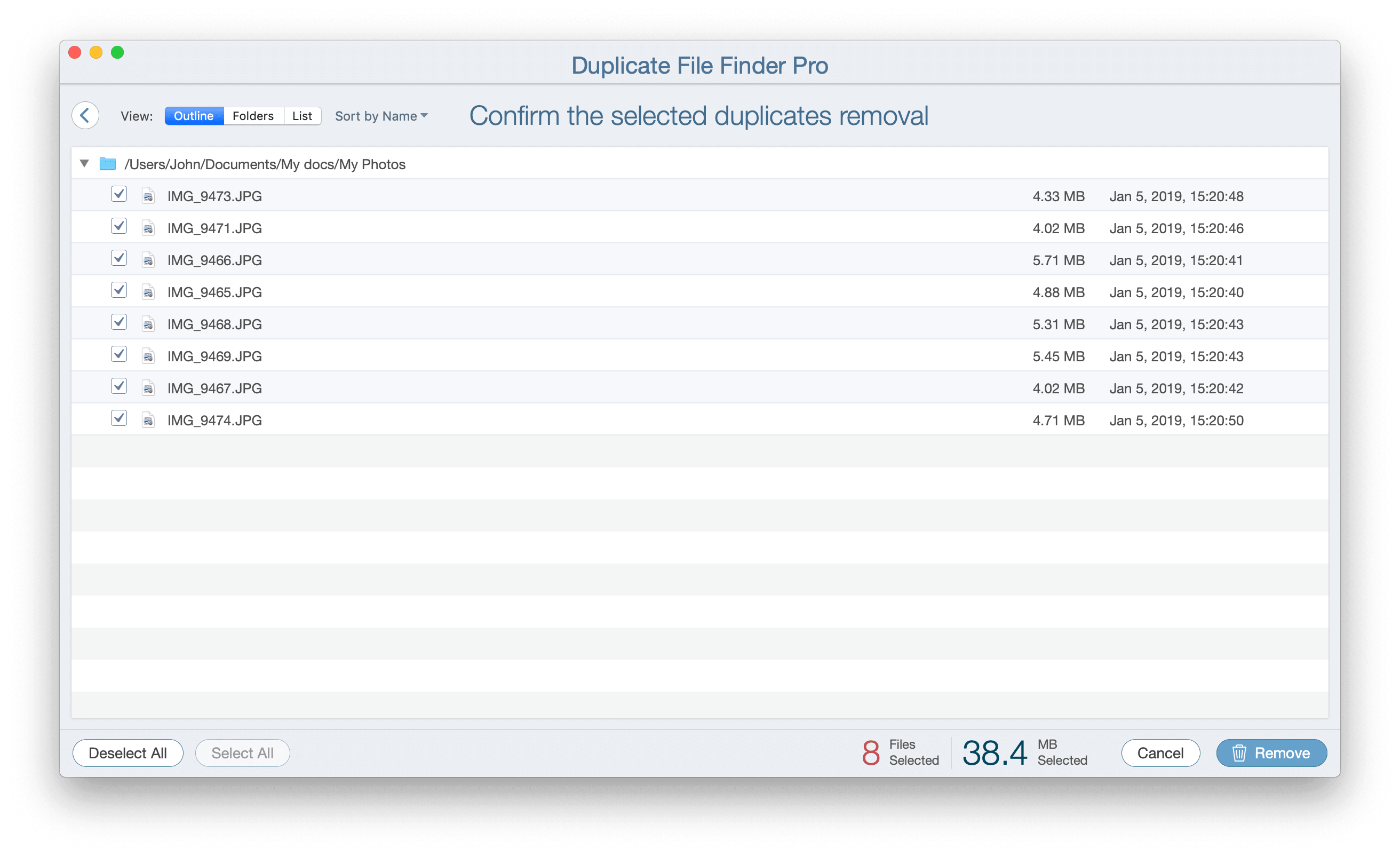 ---
Video Guide