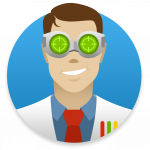 The Disk Drill Mac application is a software tool that allows you to recover deleted files on your Mac disk. It also helps if you're having trouble obtaining access to an external USB drive or camera card. If you have used Disk Drill for some time and now want to remove the application, this article might be helpful. Today we are going to share three ways to uninstall Disk Drill on a Mac.
Contents:
---
Delete Disk Drill Using Its Settings
Disk Drill is a software tool that creates low-core modules for its proper performance. Frankly, all applications create additional service files on your Mac. Disk Drill developers advise uninstalling the application using its Preferences window. For this, launch the Disk Drill application → click on Disk Drill in the menu bar and select Preferences from the drop-down menu → select the General tab in the Preferences window → click on Remove Disk Drill → confirm the action by clicking on Confirm Disk Drill removal.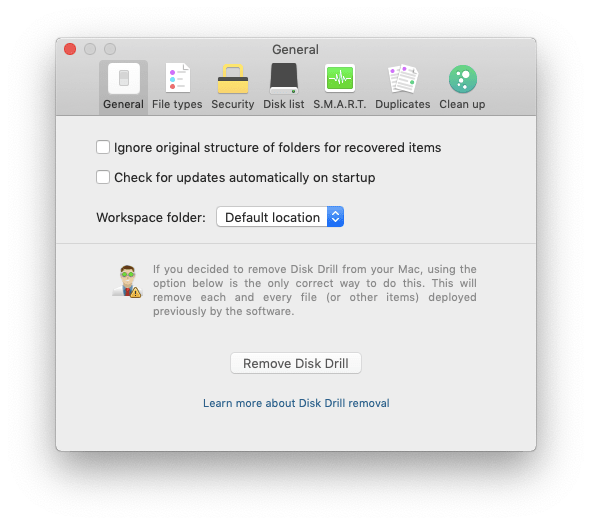 ---
Uninstall Disk Drill Manually
If for any reason you face an issue trying to uninstall Disk Drill from its Preferences, you can manually remove the app from your Mac. As we mentioned earlier in this post, Disk Drill creates and stores service files on your Mac, which become useless and require manual deletion. Usually, these temporary files are stored in the user's Library folder, which is hidden by default. But we will show you how to get access to this folder. If you want to entirely remove Disk Drill from your Mac, complete the following steps carefully:
Quit Disk Drill.
Open the Applications folder → select Disk Drill.app → drag and drop it to the Trash. 
Open Finder → in the menu bar click Go → Go to Folder → in the window that appears, type ~/Library and click Go.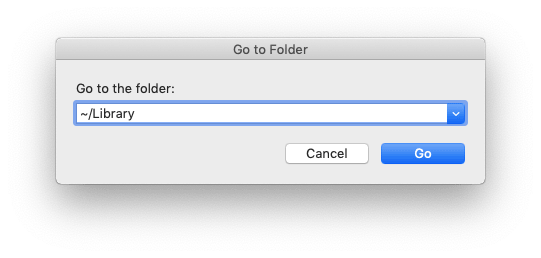 Within the user's Library folder, find and delete all unnecessary service files that contain the name of the Disk Drill application or the name of the Cleverfiles developer in their titles. Check the following subfolders:
~/Library/Application Support/Disk Drill  
~/Library/Caches/com.cleverfiles.Disk_Drill
~/Library/Caches/com.cleverfiles.SmartDaemon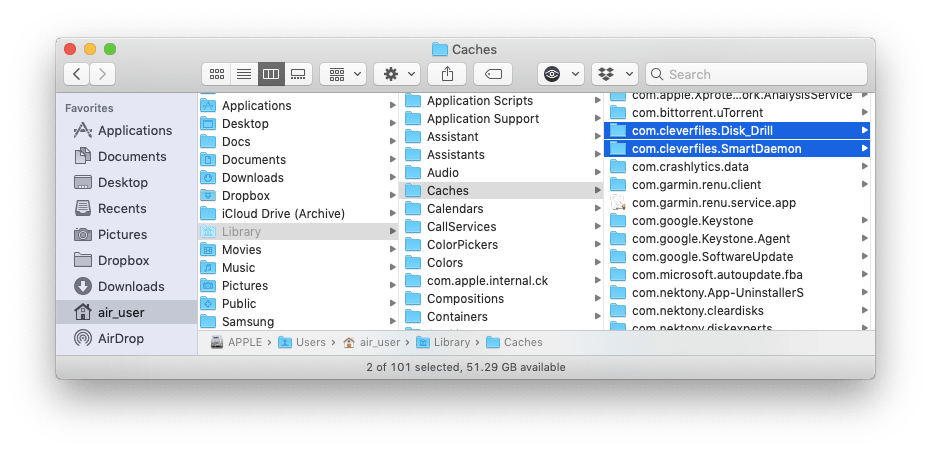 ~/Library/Logs/DiskDrill.log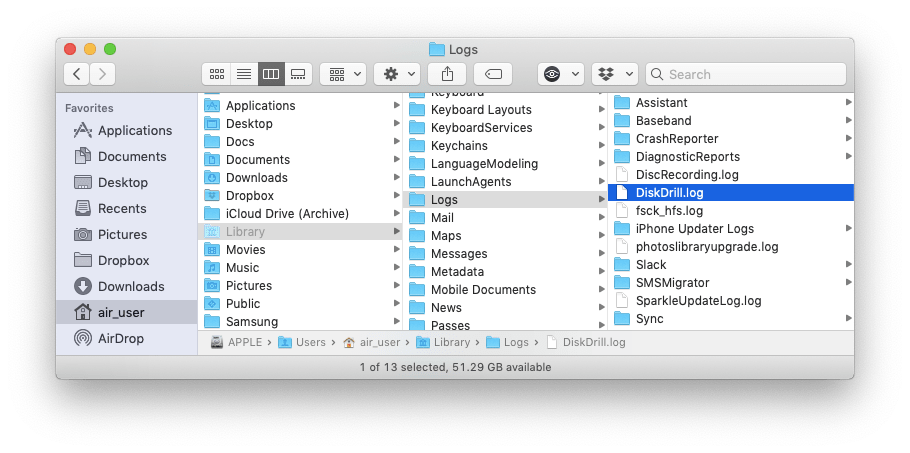 ~/Library/Preferences/com.cleverfiles.Disk_Drill.plist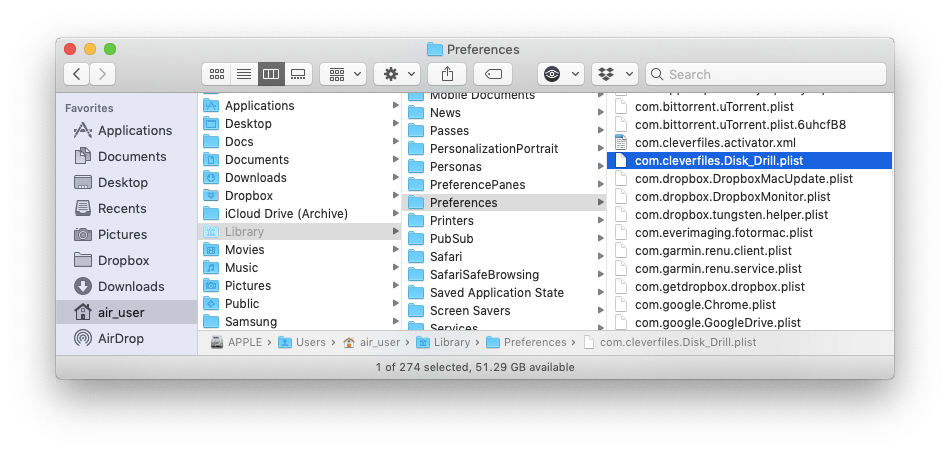 ~/Library/Saved Application State/com.cleverfiles.Disk_Drill.savedState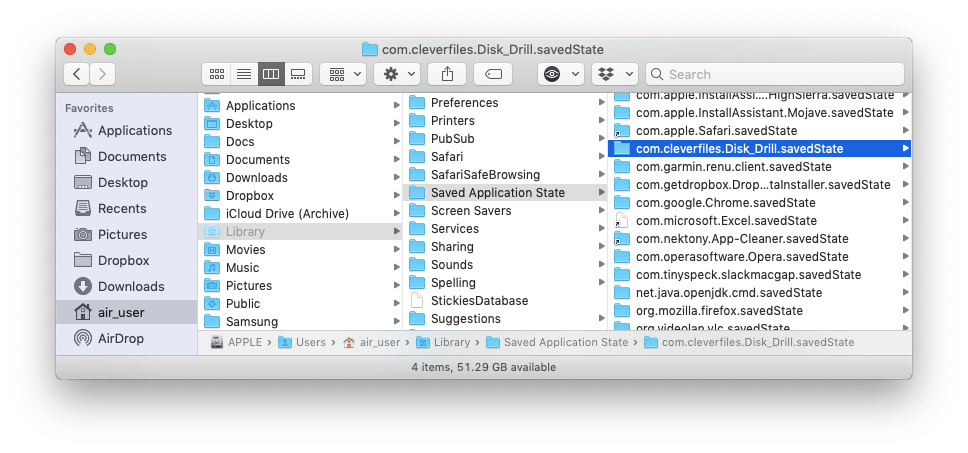 Empty the Trash bin to completely delete the Disk Drill application.
---
Remove Disk Drill Using Uninstaller
There is a special uninstallation tool, App Cleaner & Uninstaller, which helps to delete applications on your Mac totally and automatically. With App Cleaner & Uninstaller, you can get rid of more than 1,000 applications and their service files in just a few clicks. To uninstall Disk Drill via App Cleaner & Uninstaller on your Mac, take the following steps:
Launch App Cleaner & Uninstaller.
Find and select Disk Drill in the Applications tab. All its service files will be selected automatically. Click on Uninstall to remove the app from your Mac. 
Review the files you are going to delete and click Remove. 
Complete the Disk Drill uninstallation by emptying the Trash.
---
Conclusion
There are lots of applications with different features which we use on our Macs daily. When it comes time to delete an app on a Mac, you can do it manually, use a built-in removal option, or use a third-party uninstaller. If you do not know the right way to completely uninstall an application on your Mac, we recommend that you use App Cleaner & Uninstaller. With more than a million users, this software tool helps to uninstall applications correctly and entirely. You can download a free trial version of App Cleaner & Uninstaller or purchase it for just $9.99.
---
Articles you may be interested in: