If you drag and drop Firefox to the Trash or simply delete it from Applications, specific supportive (service) files still remain on your hard drive. Usually, they mostly hide in caches, logs, plugins, containers and reports. Mostly in Library folder. With the help of this short article you'll know how to uninstall FireFox manually or with the help of uninstaller application.
1. Clear Recent History (Caches)
To do this you have to:
Choose "History" and "Clear Recent History…"

After choose "everything", and tick all checkboxes.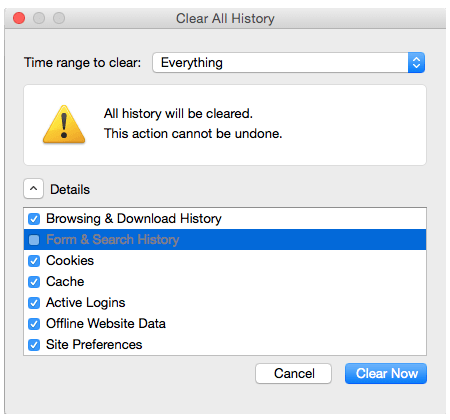 Right after you can delete Firefox in a usual way.
Even though you do everything highlighted above, not all files related to Firefox will be deleted.
We tested it on several Macs: if you install Chrome and delete it immediately – 39 Mb of unneeded data would remain in Library.
2. Remove Files from Library
After you performed previous steps, go to Library folder. You can use specific Terminal commands or press the Option button when you click in Window section. As an alternative, you can use our freeware app Funter that shows all hidden files on hard drive.
Following this steps, find Mozilla & Firefox folders and delete them.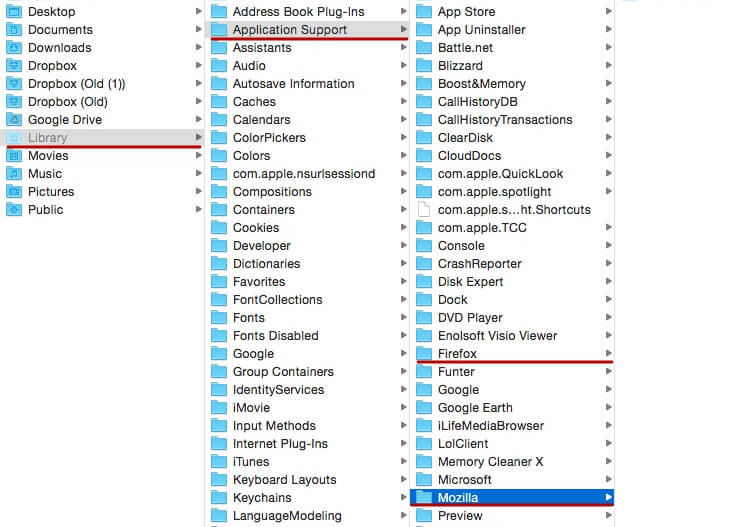 3. Firefox Removal Tool
If you want to completely uninstall Firefox, it's much better to use a specific app. It scans the entire system automatically and gives you an outlook of every app. One of such applications is App Cleaner.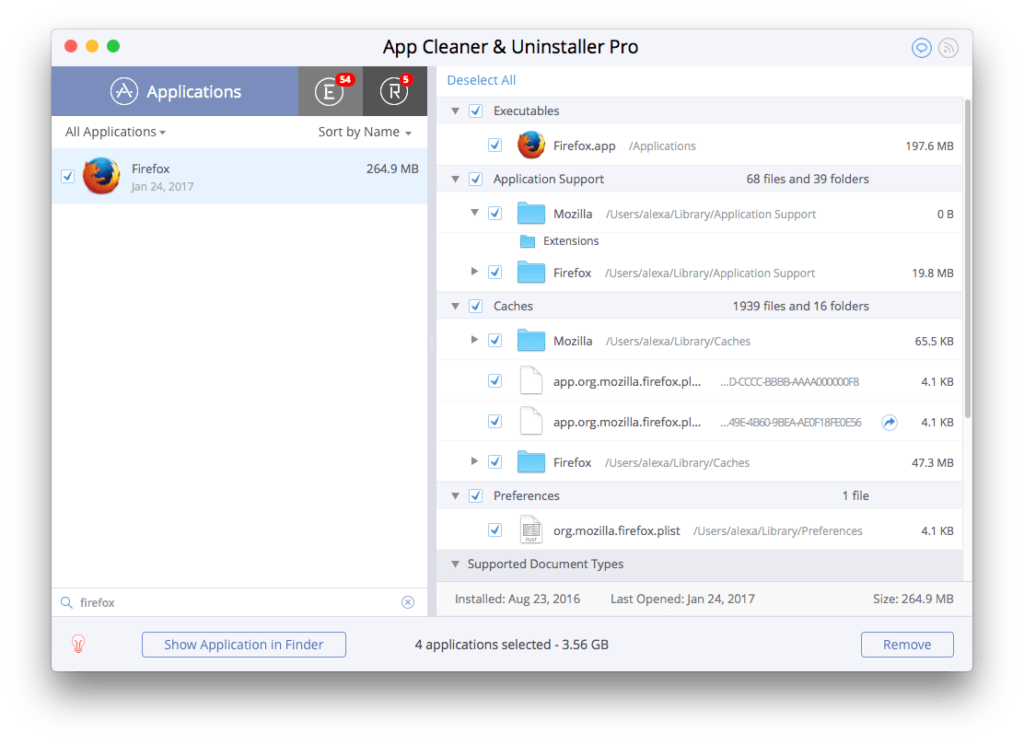 If you removed Mozilla before installing App Cleaner, and would like to find the rest of the files, then you should switch to the "Remains" tab, all the leftovers and service files will be there, Mozilla Firefox – as well.
_________________________
App Cleaner Quick Links:

---
Articles you may be interested in: