This article provides two methods to completely uninstall Microsoft Edge from a Mac. We'll provide step-by-step guides to remove the browser manually and with the help of third-party tools. Follow these instructions to uninstall Microsoft Edge without leaving any files behind.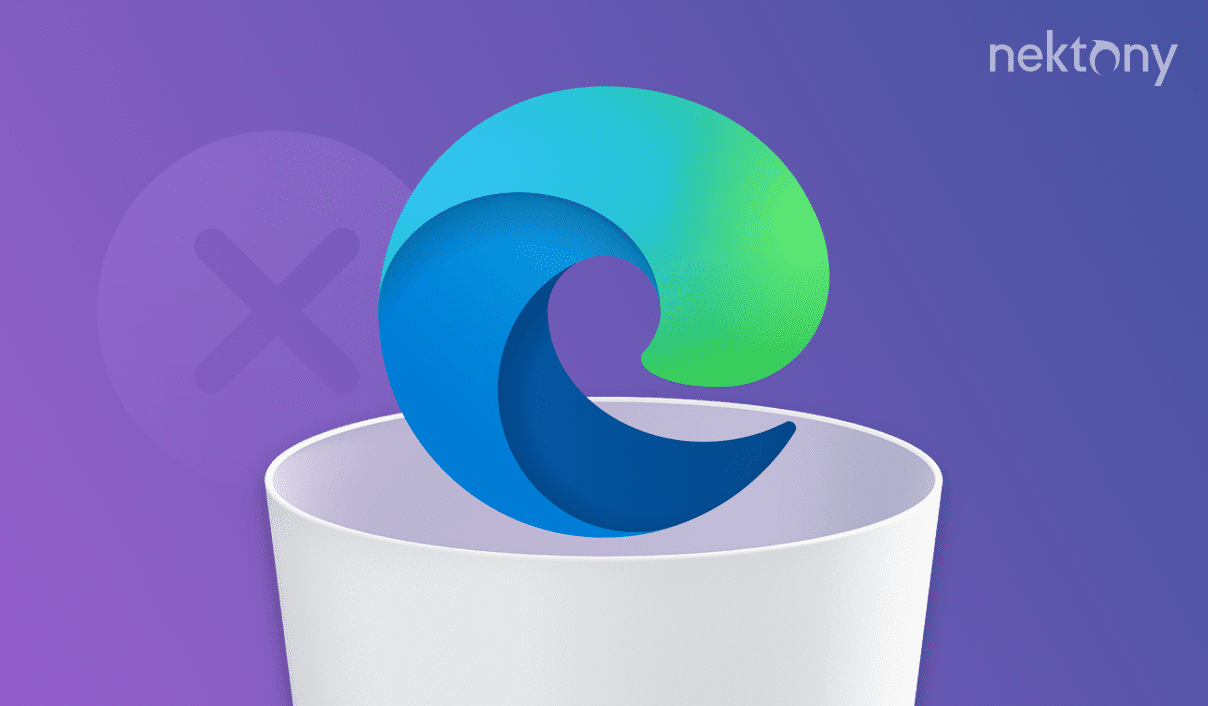 Contents:
---
What is Microsoft Edge?
Edge is a web browser created by Microsoft. The company changed the name of Internet Explorer to Microsoft Edge with the release of the Windows 10 operating system in July 2015. Today, Microsoft Edge supports both Windows and macOS.

Microsoft Edge has many features, including AI chat, which can help you generate content or quickly get answers to your questions.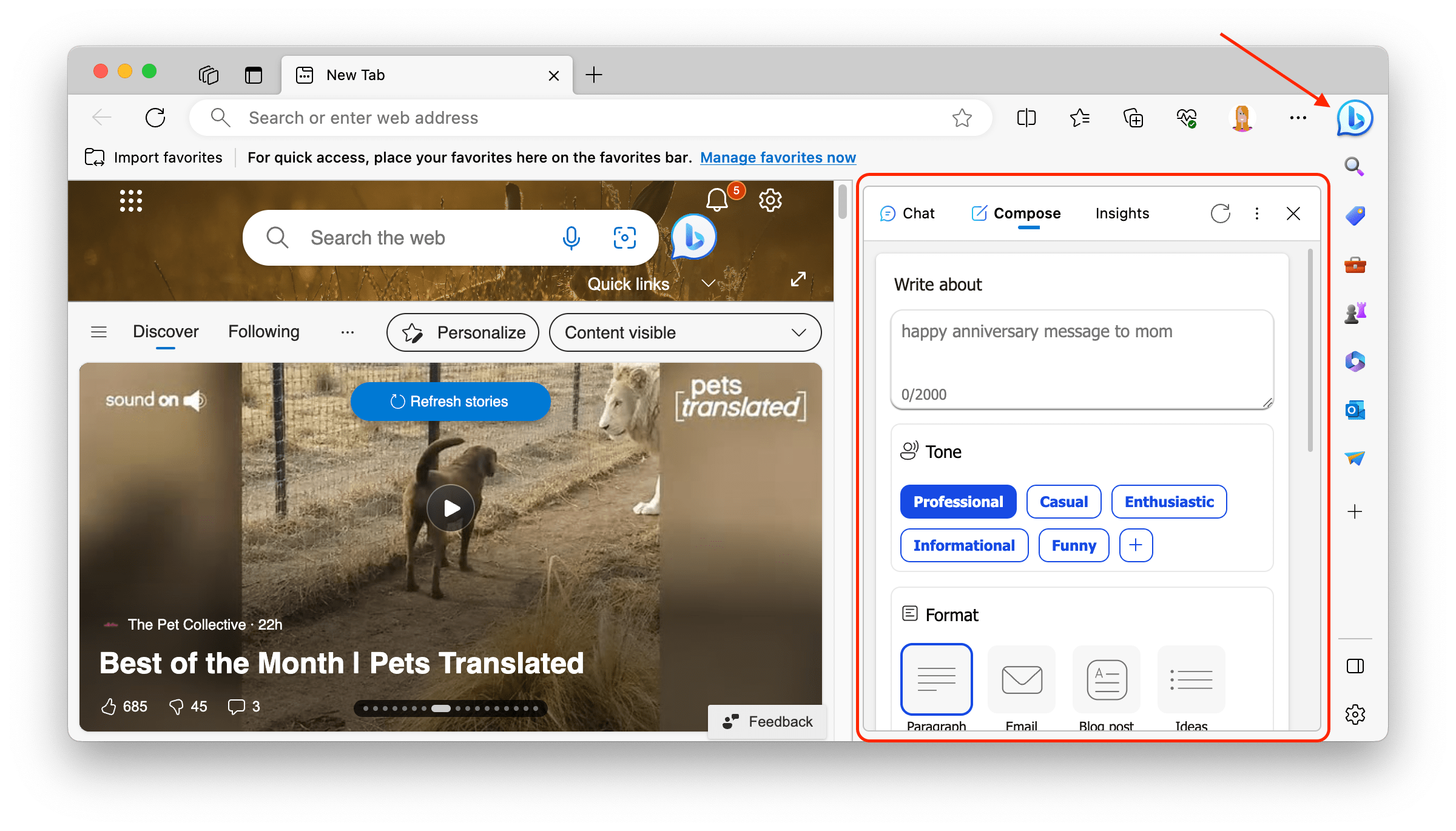 You might wonder if you should use Microsoft Edge on your Mac instead of Safari or Chrome. If you're already using one of these browsers and are happy with them, then there's no need to keep Microsoft Edge on your Mac. You can uninstall Microsoft Edge from Mac in two different ways. Keep reading to learn them.
---
How to uninstall Microsoft Edge from Mac manually
Manually removing applications from your Mac means that you'll have to locate and remove all of the uninstalled app's support files. This is not always easy since many applications can spread their files all over your Mac. However, with our guide, everything will become clear.
Steps to manually uninstall Microsoft Edge on Mac:
Quit Microsoft Edge.
Open the Applications folder in Finder.
Locate Microsoft Edge and move it into the Trash.
In Finder, press Cmd+Shift+G.
In the window that appears, type ~/Library and press Enter.

Here, go through the locations below and locate Microsoft Edge–related files and folders. Check the following folders for them:

~/Library/Application Support
~/Library/Caches
~/Library/Application Scripts
~/Library/Saved Application State
~/Library/Containers
~/Library/Preferences

Check also the main Library folder for the Edge-related files:

Once you've removed all Microsoft Edge-supported files, empty your Trash.
Note:
If you're unsure about finding all Microsoft Edge remaining files, we recommend using the second removal method listed below. Alternatively, you can use a free application called Funter that allows you to find any file by name, including hidden files, on macOS.
Here's how to use Funter to find all Microsoft Edge–related files:
Download and launch Funter.
Click on Funter's icon in the menu bar.
Type Microsoft or Edge in the search field and press Enter.
In a moment, you'll see a window showing all the files containing the query in their names.
Locate Microsoft Edge support files and remove them.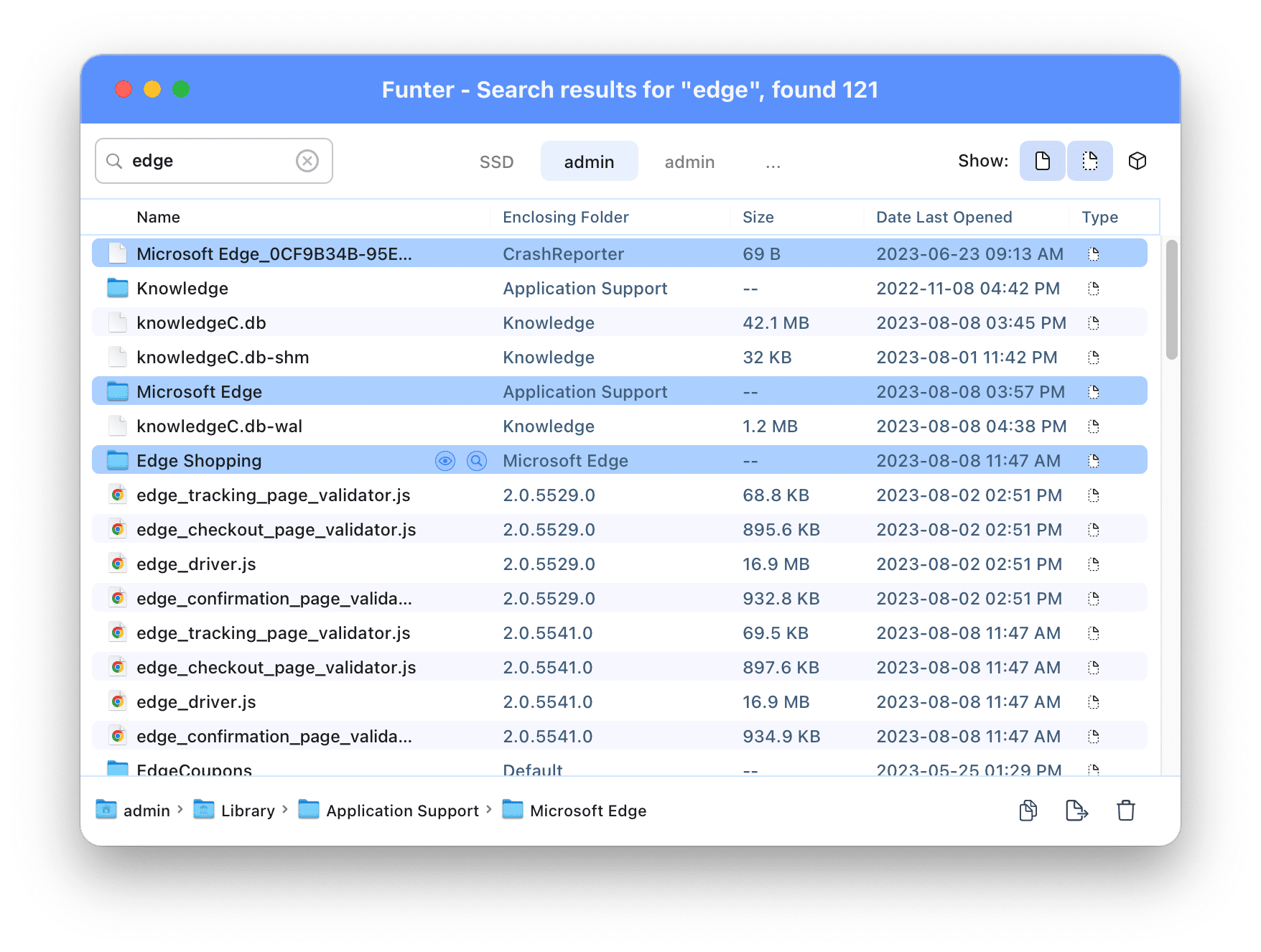 ---
The quickest way to uninstall Microsoft Edge
The easiest way to completely uninstall Microsoft Edge is to use a special tool called App Cleaner & Uninstaller. Here's how:
Download App Cleaner & Uninstaller and launch it.
Select Microsoft Edge from the list of scanned apps.
Click the Uninstall button and confirm removing Microsoft Edge from your computer.
Note:
If you switch on Expert mode in App Cleaner & Uninstaller, you can see the list of all support files for each application installed on your Mac. As you can see in the example with Microsoft Edge, there are numerous service files spread out across deep folders of your Mac. This means that if you've removed Microsoft Edge manually, you may not have cleanly removed all its leftover files.
With App Cleaner & Uninstaller, you can find the leftovers of already deleted applications. For this, switch to the Remaining Files section → select and remove useless junk files.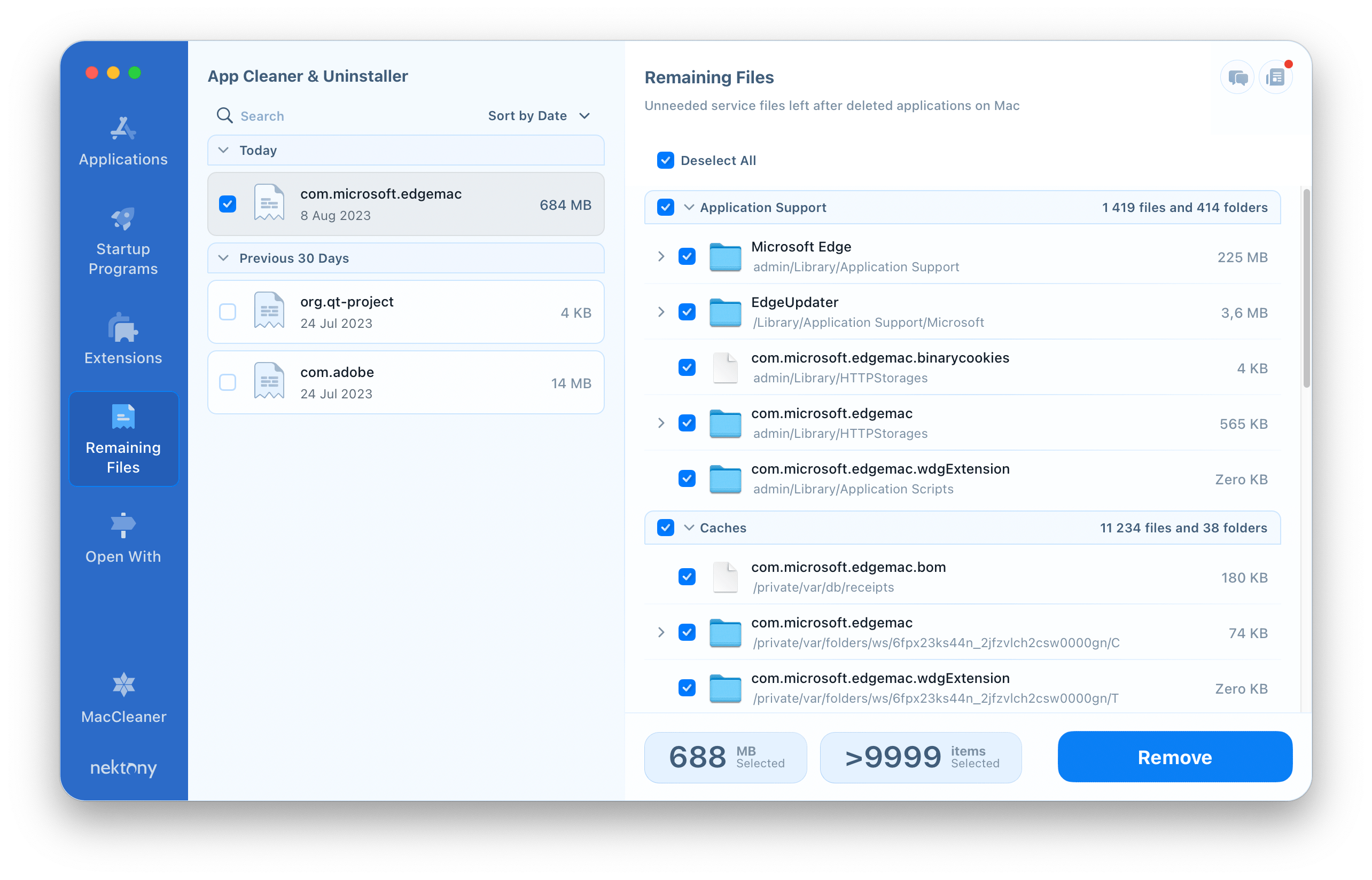 App Cleaner & Uninstaller also supports uninstalling browser extensions and managing startup programs. The uninstaller is free to try.
---
Conclusion
Microsoft Edge is a great browser, but it's not the right browser for everyone. If you're looking for a Mac-friendly alternative browser, you can uninstall Microsoft Edge using one of the methods above. However, note that the easiest way to do it is to use App Cleaner & Uninstaller.