Dropbox folder is taking up space on your Mac. Use Disk Expert to scan your Dropbox folder, when it is filling up your hard drive. Disk Expert allows you to scan the folder, analyze its disk usage and find the bulkiest content in it.
Run Disk Expert
Choose the Dropbox folder.
Click the Play icon to start scanning.
View Dropbox folder space usage.
Disk Expert quickly finds the largest content (files and folders that take up the most space) as well as old files, that have not been accessed for a long term. These files may no longer be needed, so it's logical to delete or move them to another location.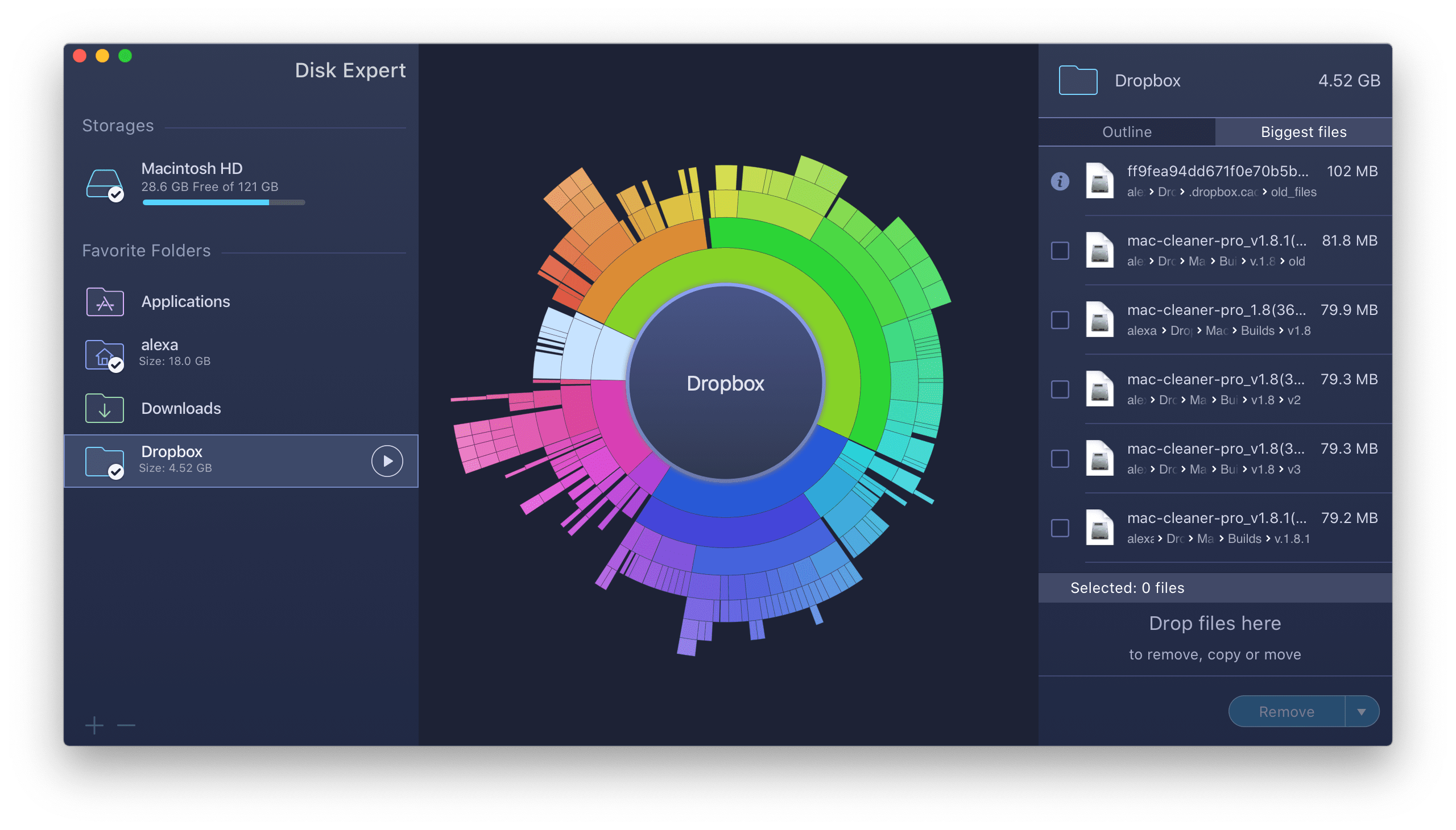 HDDs, CDs, DVDs, USB drives, mounted DMG images and even folders with FileVault protection can also be scanned with Disk Expert.
---
Articles about Mac cleanup: